Confusion Surrounds Identity Of Third Boston Victim
A Chinese graduate student at Boston University was misidentified as the deceased. But according to Chinese media outlets, Zhao Danling has woken up from a coma and is conscious and communicating with visitors as she recovers at Boston Medical Center.
Citing a Chinese consulate, the Associated Press reported Tuesday night that one Chinese national was killed and one was injured in the blast.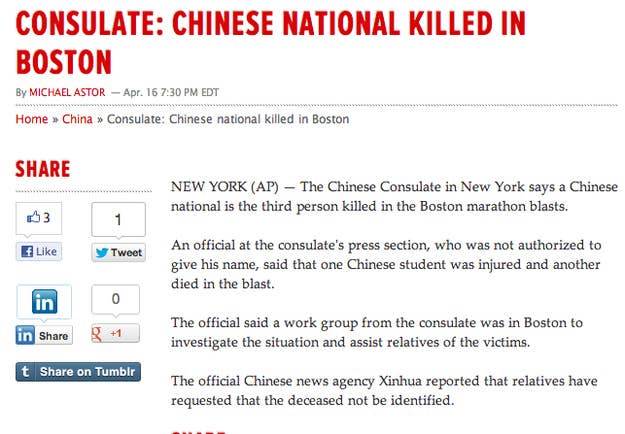 Two hours earlier, Boston University released a statement saying that the third victim of the Boston Marathon bombings was a graduate student at their institution.
Soon after the university released the statement, the Huffington Post published a story identifying the victim as a Chinese BU graduate student, Zhou Danling.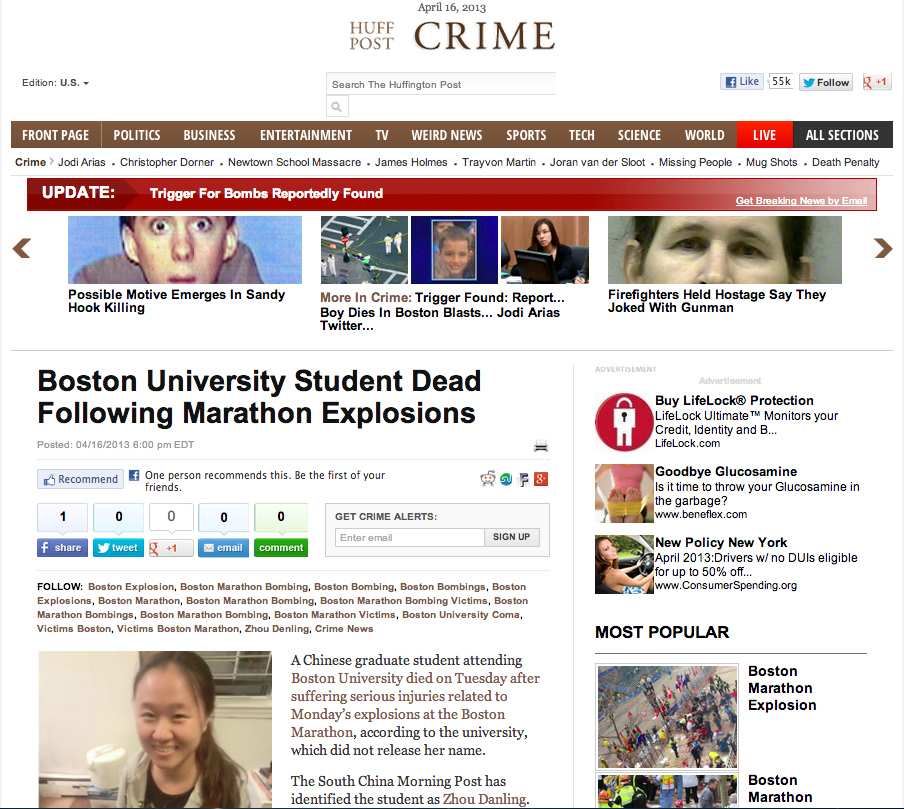 Huffington Post sourced two articles for the story, the first from Xinhua News Agency and the second from the South China Morning Post.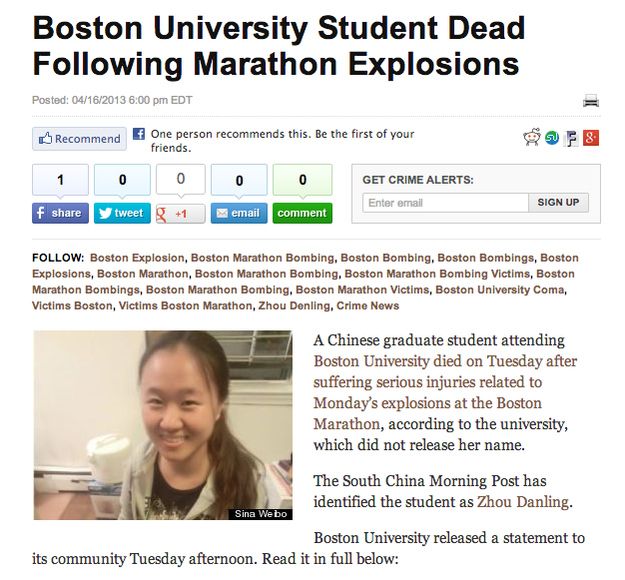 The Xinhua story reported that one female Chinese exchange student had been injured in the explosions.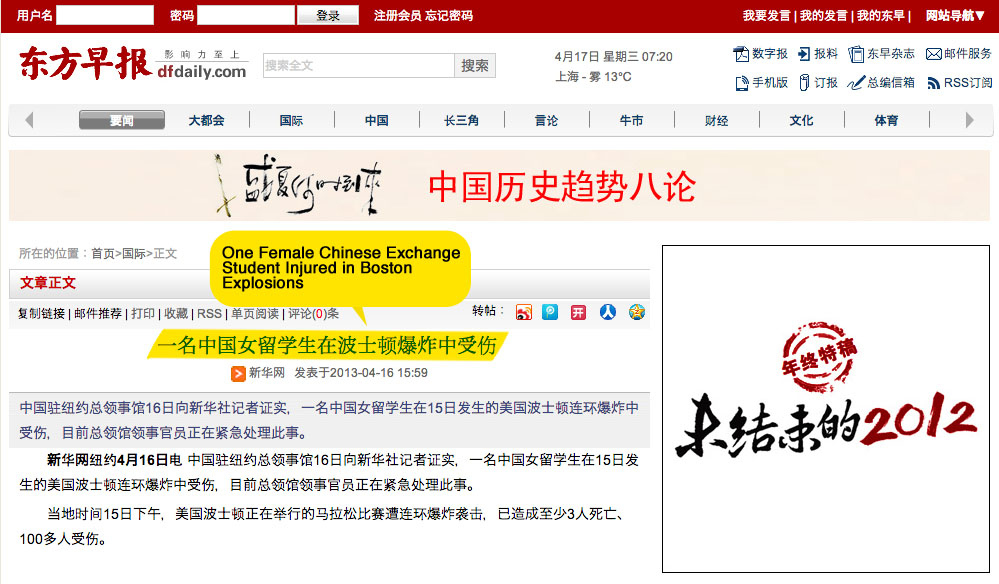 The South China Morning Post story identifies the woman (citing Xinhua as the source for her name) but reports that she is in a coma, not dead.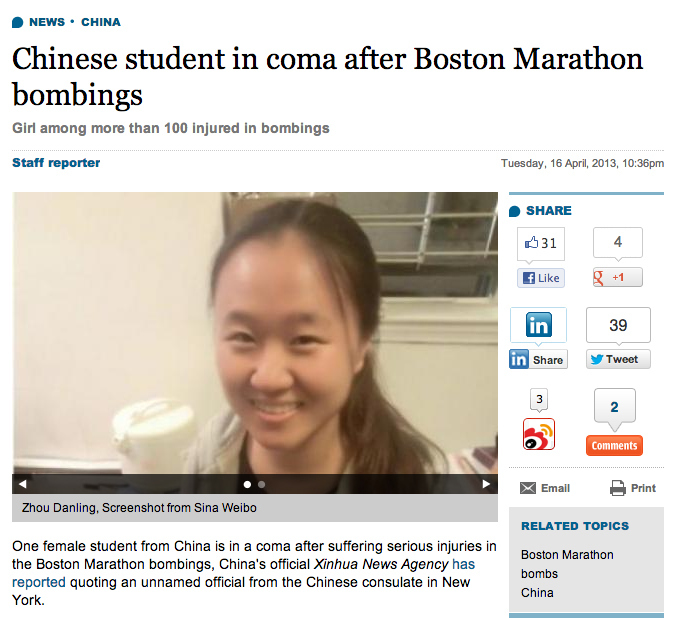 The Huffington Post deleted the article and posted a correction on another story.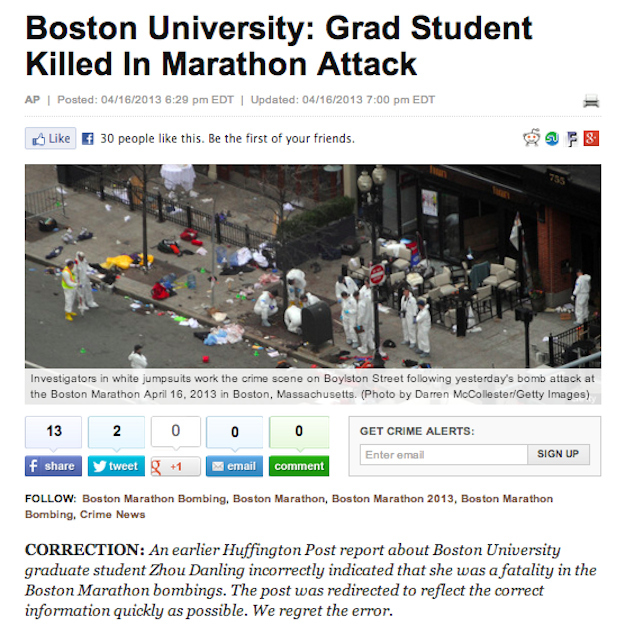 The most recent update from the Chinese Xinhua News Agency (published 2 hours ago) indicates that Zhou Danling is conscious after surgery and writing messages on a pad of paper.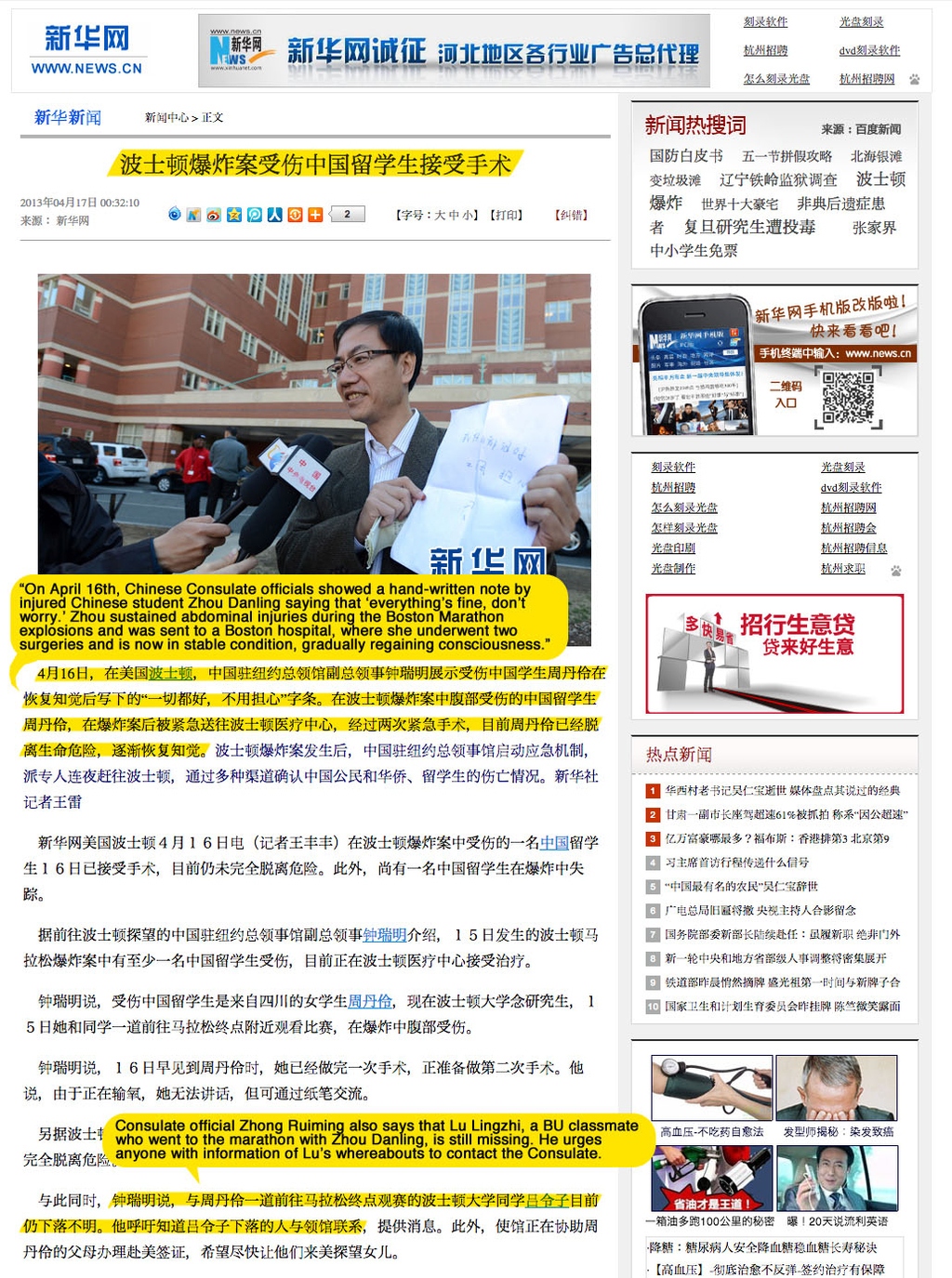 Correction: An earlier version of this article contained the name and a photo of Zhou Danling's classmate, who is still missing. As their status is still unknown, the name and photo have been removed.