President Donald Trump has repeatedly said — with zero evidence — that millions of people voted illegally in the 2016 election, handing Hillary Clinton the popular vote win.
On Friday, Trump tweeted that he's looking forward to "seeing final results of VoteStand. Gregg Phillips and crew say at least 3,000,000 votes were illegal." (Clinton won the popular vote by about three million.)
Which raises the question: Who is Gregg Phillips?
Phillips is the founder of VoteStand, described on its website as "America's first online election fraud reporting app." He also says he's a board member of True The Vote — he's listed as one in the group's 2014 federal tax form, the latest available, though he's not on the group's website — which claims to be "the nation's largest nonpartisan, voters' rights and election integrity organization." (While they call themselves nonpartisan, the group has clear conservative leanings and broke off from a Texas-based tea party group.)
The claim that "millions" of illegal votes were cast for Clinton can be traced back to two tweets — by Phillips.
He appeared on CNN Friday morning to discuss his claims — without evidence — that millions vote illegally.
video-cdn.buzzfeed.com
Phillips told CNN's Chris Cuomo his analysis proves millions of people voted illegally, but declined to say how he reached this conclusion. He said that, "If someone comes into the federal registration system and checks the box and says I'm a citizen and no one ever checks that and that person ends up on the voter rolls, how can we then declare that we have a free and share set of elections" — but there is no federal registration system of voter records, they're kept on the state level.
He also refused to say when he will provide proof and raw data.
Phillips went on to say that it would be faster for the Department of Homeland Security to match information against "voter file."
"The technology exists for the federal government right now, today, to match the data out and give us the answer," Phillips said. "The Department of Homeland Security has the information. They can match it against the voter file, and they can give us this answer. So why won't they?"
"I don't know that anything you're saying is true," Cuomo responded. "I don't know they know who every non-citizen is who voted illegally in the United States."
Cuomo slammed Philips for his past statements that he had already proven that millions voted illegally, saying that he should have waited to make his claims if he's not ready to prove them to the public.
"It sounds unconvincing," Cuomo said.
Phillips repeated that he needs a bit more time — possibly a few months — before releasing everything to the public.
Trump's tweet about Phillips came shortly after his CNN appearance.
VoteStand, Phillips' app, according to its website, is published by True the Vote and claims to allow users to submit cases of voter fraud that they witness.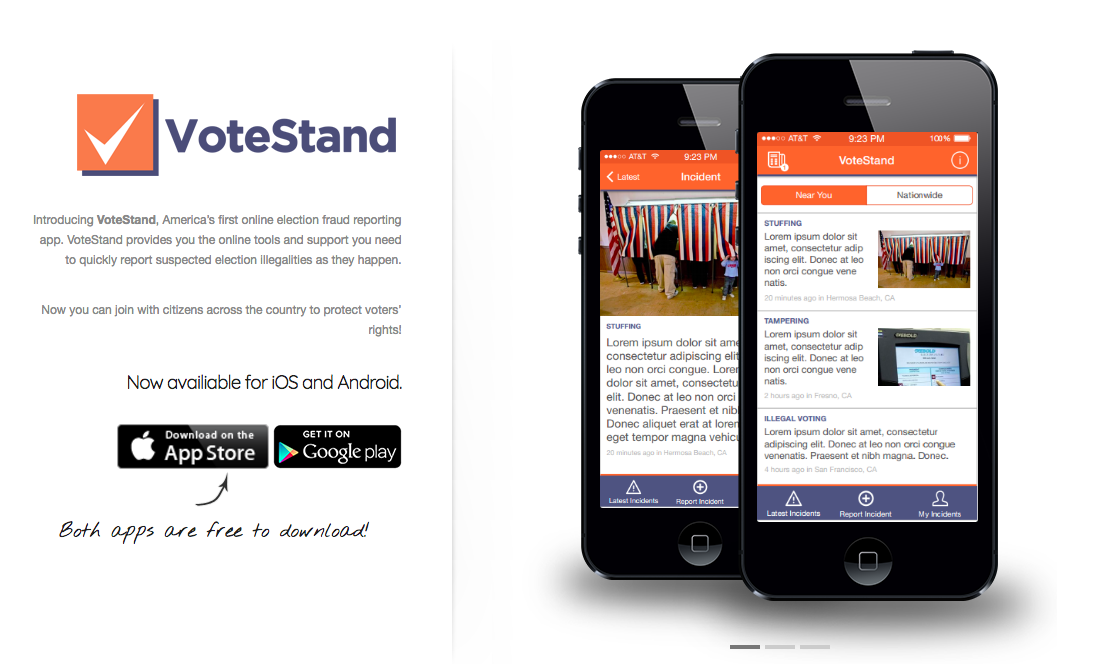 It is unclear if reports submitted by VoteStand go to True The Vote, despite the fact that the app is associated with the organization. Still, True The Vote has an election crimes database" on its website — which lists fewer than 45 "examples" of voter fraud committed in 2016.
Phillips has also previously claimed that the Affordable Care Act enabled millions of people to illegally register to vote — though there is no evidence that this is true, Snopes reports, nor is there any connection between signing up for health care and registering to vote.
"This entire scheme is an outrage beyond anything I've ever experienced before," he told MSNBC in a 2014 interview. "The very idea that they would have used a stalking horse like healthcare to register, in their own words 68 million Americans to vote – or 68 million new voters, not necessarily Americans – is a problem. The only way to do that is to pick up all the illegals."
Phillips, according to his LinkedIn, is also the founder of AutoGov, a healthcare analytics firm where he says he is currently employed.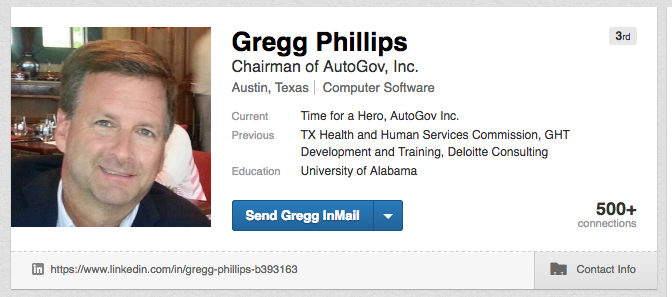 Phillips served as an executive deputy commissioner at the Texas Health and Human Services Commission from March 2003 to August 2004. During his tenure, an investigation by the Houston Chronicle found that he'd personally profited from legislation he helped craft to privatize Texas' human services system.