White House Lawn Overrun With Adorable Small Children For Halloween
President Obama and the first lady welcomed 5,000 trick-or-treaters to their very spooky home.
On Thursday, President Obama and the first lady welcomed military families and local schoolchildren to the White House to celebrate Halloween.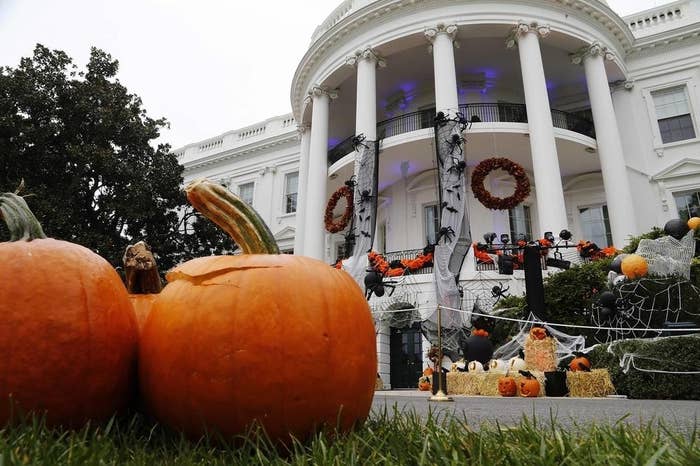 More than 5,000 people visited the White House, which had been decked out in spooky style for the occasion.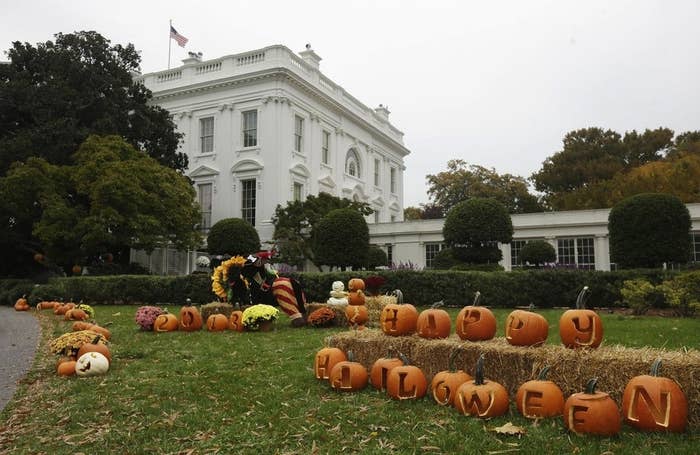 The South Lawn was full of ghosts, fog, flashing lights...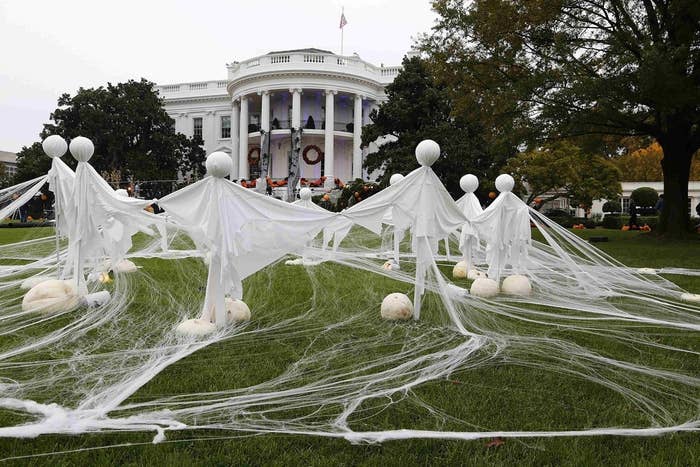 And actors and volunteers in costume.
Topiary versions of the first dogs greeted the trick-or-treaters as they entered the White House grounds.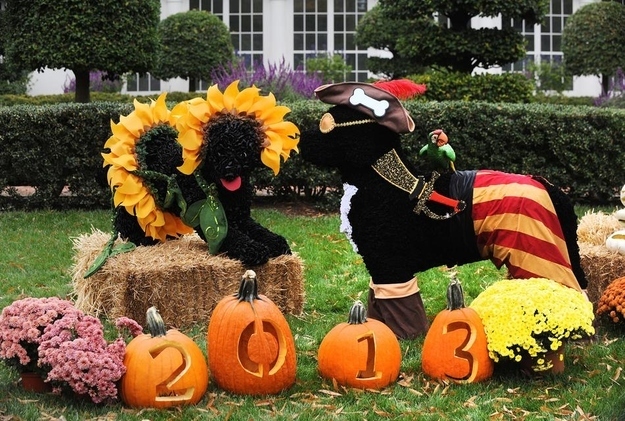 President Obama and the First Lady handed out bags of treats.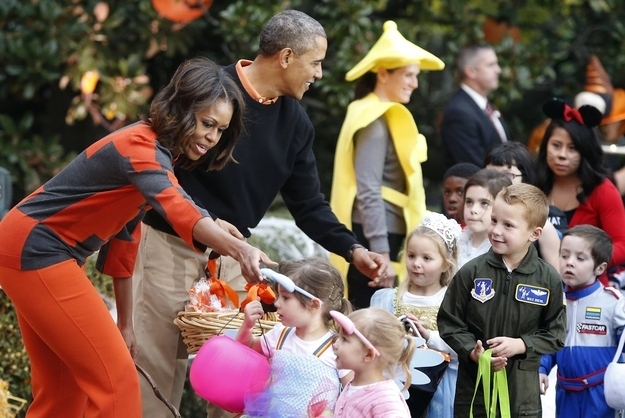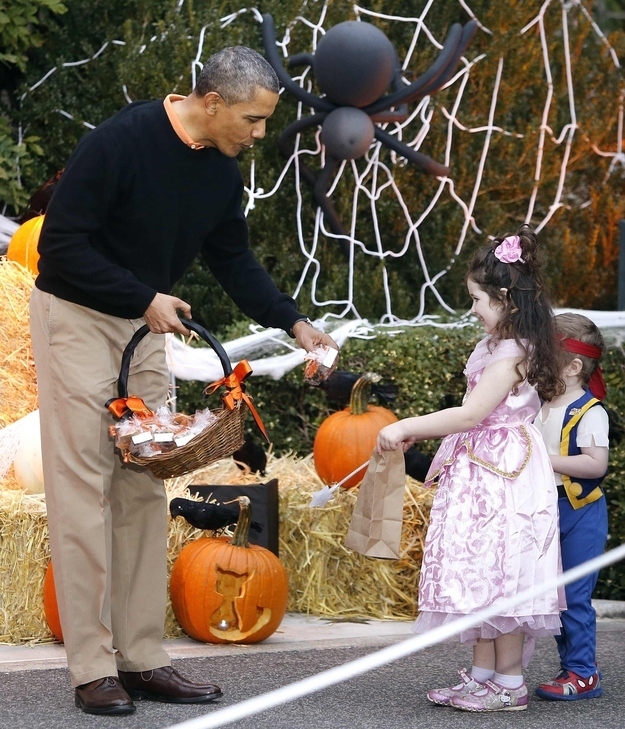 The president made lots of new friends.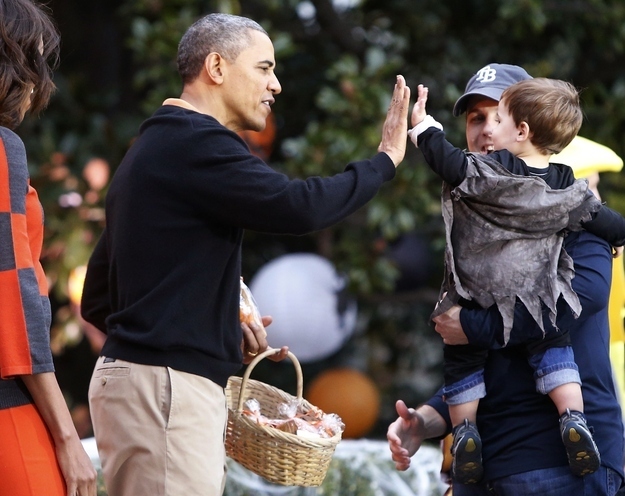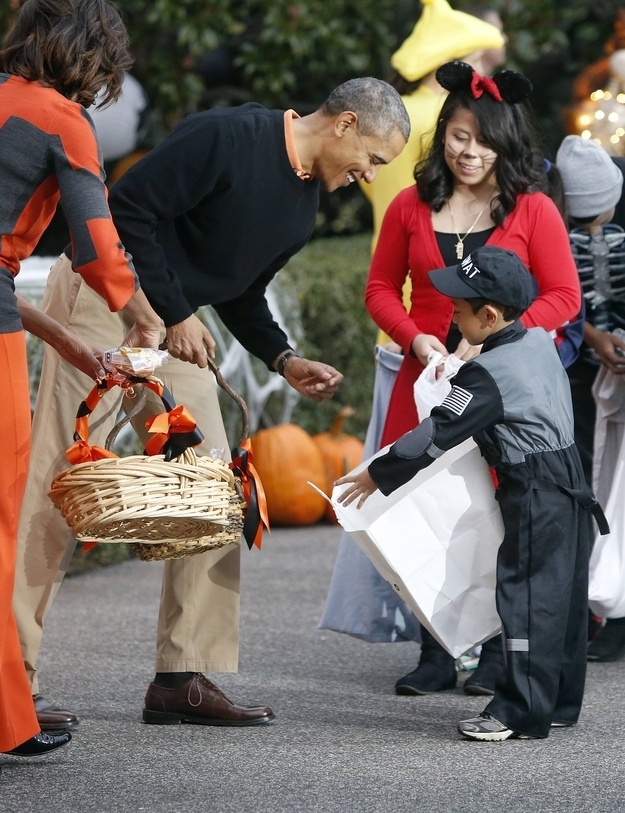 The first couple appeared particularly delighted when a tiny Luke Skywalker and Princess Leia came up to get their treats.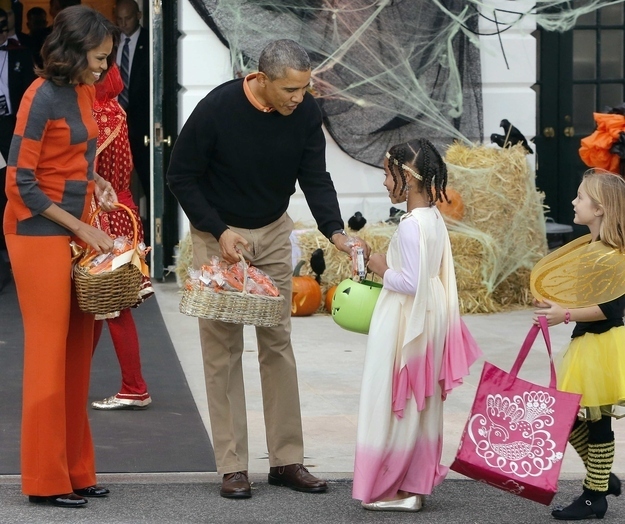 The treats included M&M's, jelly beans, a sweet dough butter cookie made by White House Executive Pastry Chef Bill Yosses, and a serving of dried fruit.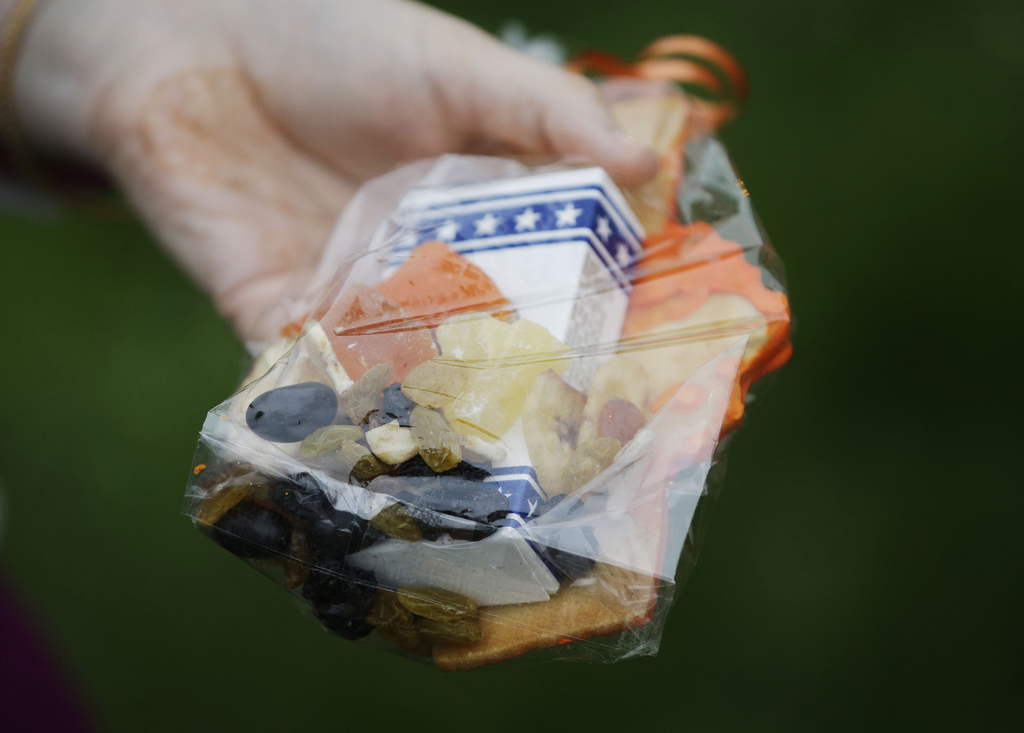 But let's be real. All of these small children are adorable.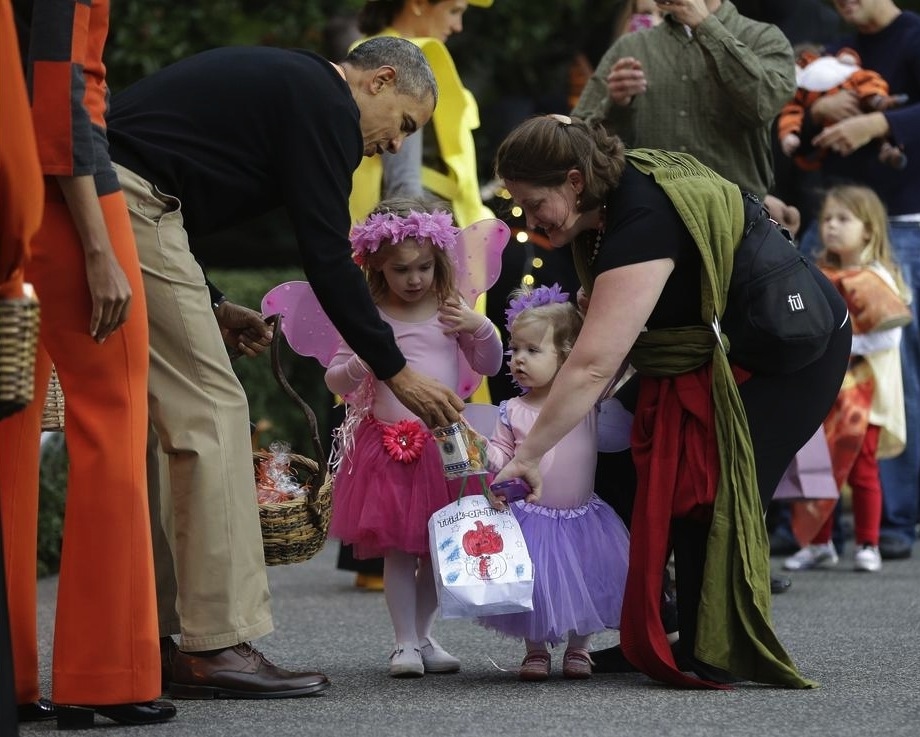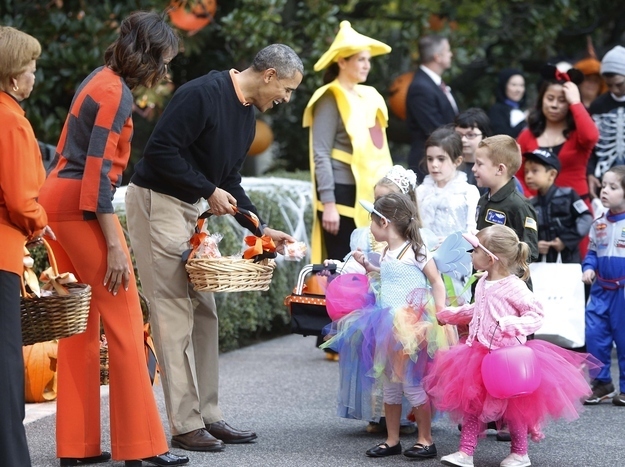 Happy Halloween, America!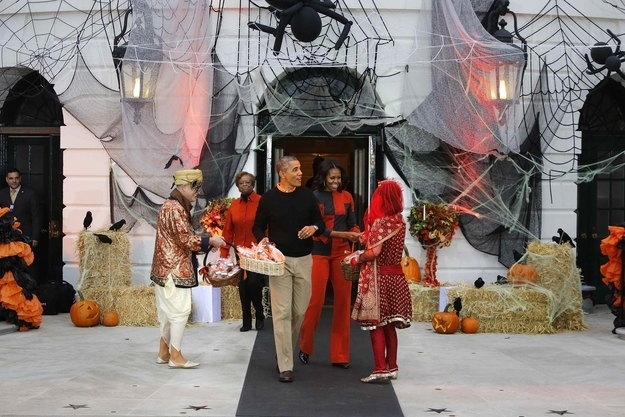 Bonus — Here's the recipe for the special White House cookies:
The White House Sweet Dough Butter Cookie Recipe

1 lb Sugar
1 tsp Vanilla
1 tsp Salt
2 lbs Butter
3 lbs All-Purpose Flour
3 Eggs

Mix the butter and sugar till soft and well beaten. Then add eggs, vanilla, salt, and half the flour. Beat on slow speed till mixed, then add the rest of the flour and mix until incorporated.

Push flat onto a cookie sheet and refrigerate overnight. Roll out to one-quarter inch thick and cut out cookie shapes with cookie cutter.

Bake at 350°F for 14 minutes and then allow to cool.