Pope Francis washed and kissed the feet of twelve Muslim, Christian and Hindu refugees Thursday during an Easter Week service at an asylum center outside of Rome.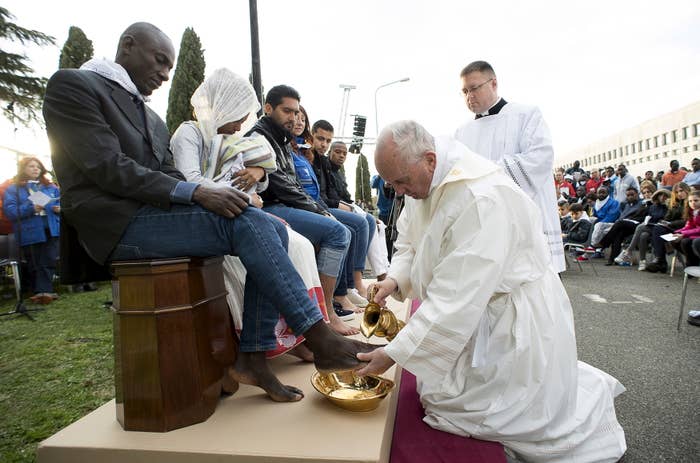 The pope celebrated Holy Thursday Mass at the Reception Center for Asylum Seekers, or CARA, in Castelnuovo di Porto, which is located eighteen miles outside of Rome. In a statement, the Vatican said that the center provides temporary lodging and services to nearly 900 migrants and refugees from 25 different countries.
The foot-washing ritual is performed during Mass on Holy Thursday to reenact Jesus washing the feet of his twelve disciples on the night of the Last Supper.
Pope Francis washed and kissed the feet of four women and eight men, the Associated Press reported. Three of the women were Coptic Christians from Eritrea and one was an Italian Catholic who works at the center. The men who participated in the service were four Catholics from Nigeria, three Muslims from Mali, Syria and Pakistan and a Hindu man from India.
A number of the men and women had tears streaming down their face while the pope washed their feet.
In his homily, Pope Francis denounced the Brussels attacks, calling them "an act of war, of destruction... by people who do not want to live in peace."
The pope said that behind those that carried out the attacks, there are "manufacturers, arms dealers who want blood, not peace; they want war, not fraternity."
The pope said that the mix of cultures and faiths represented at asylum center was a sign of hope for peace and brotherhood.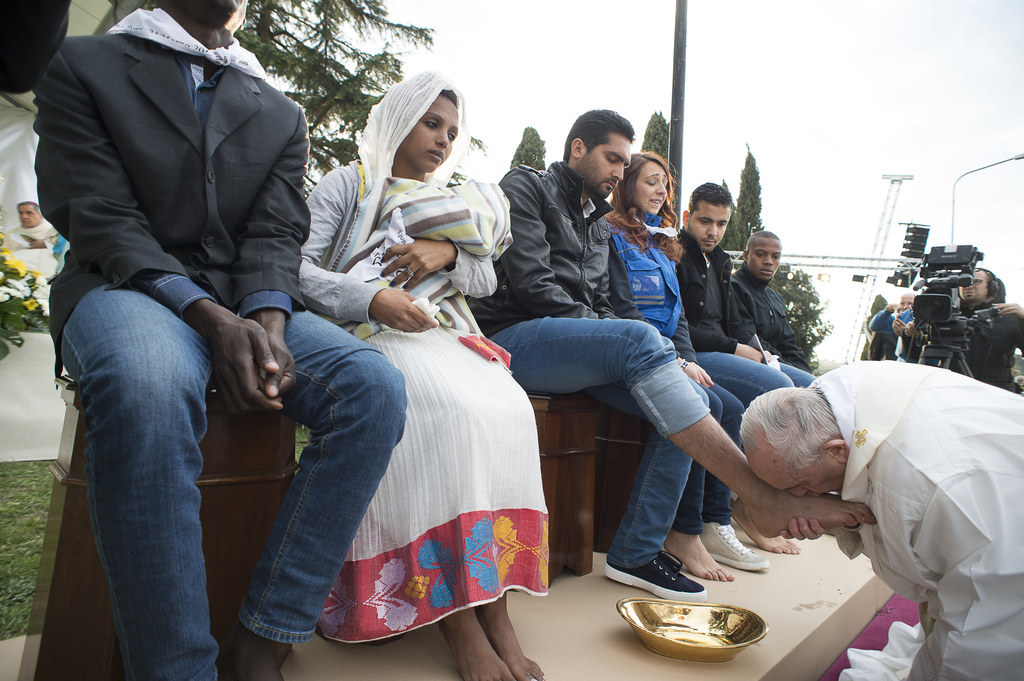 "You, we, all of us together, of different religions, different cultures, [are] children of the same God," he said.
"All of us together, Muslims, Hindus, Catholics, Copts, Evangelical [Protestants] brothers and sisters – children of the same God – we want to live in peace, integrated."
The pope called on people to pray "in their own religious language" for "brotherhood and goodness" to spread through the world.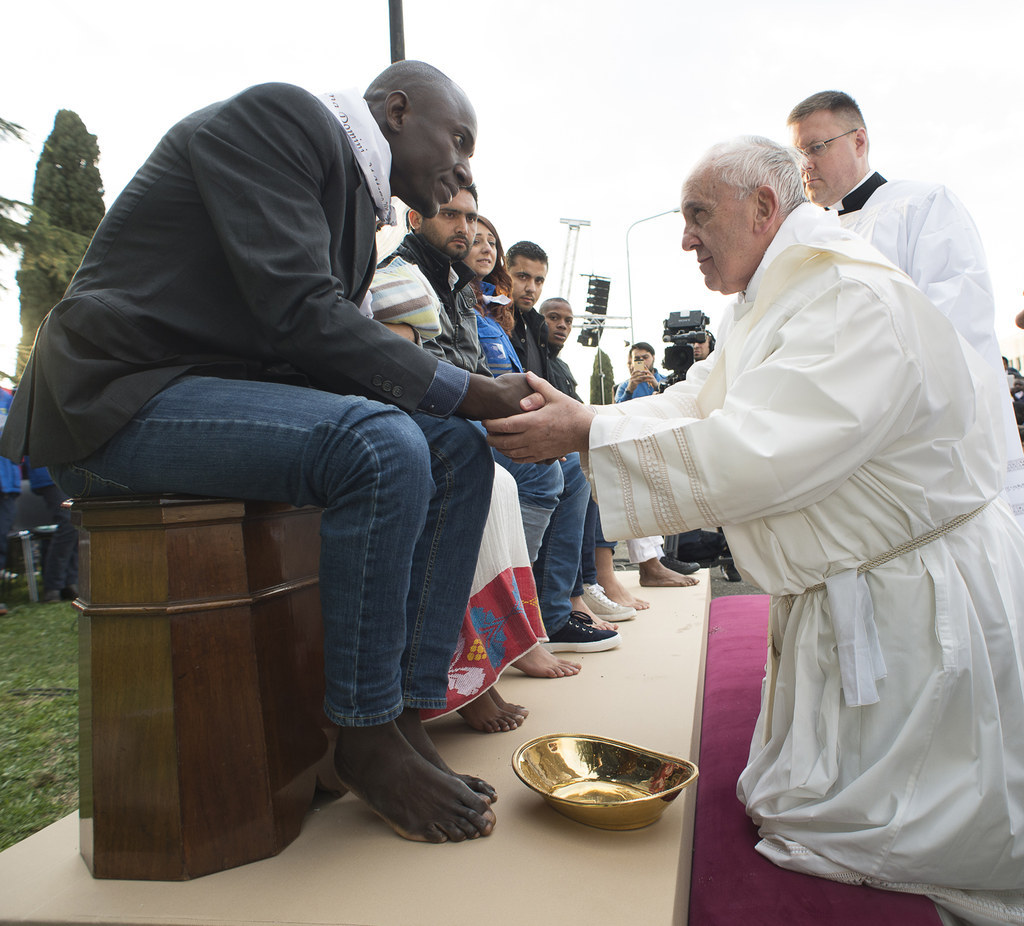 "Let us all say: 'We are different, we are different, we have different cultures and religions, but we are brothers and we want to live in peace.'"