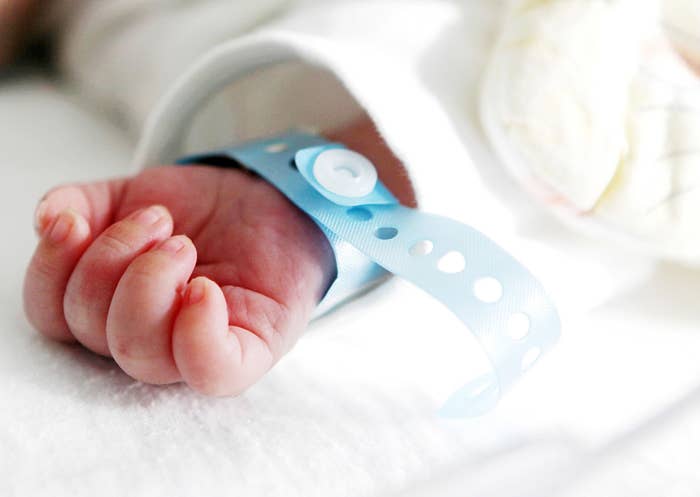 A shocked staffer at a Phoenix nursing home repeatedly told a 911 operator "we had no idea she was pregnant" — referring to an incapacitated woman who had lived at the facility for 26 years who had just given birth to a boy.

The 5-minute 911 call, released Friday, captured the Hacienda Skilled Nursing Facility staff's frantic reactions moments after the patient gave birth.
"The baby's turning blue. We need someone now!" the caller, who identified herself as a facility nurse, shouted. "One of our patients just had a baby and we had no idea she was pregnant. We were not prepared for it."
As the nurse relays the dispatcher's infant CPR instructions to other staff members, she continues to repeat that no one was aware of the 29-year-old woman's condition.
She can be heard, panicked, telling someone who enters the room that the patient "had a baby. The baby's right there."
At the end of the call, a baby's cry can be heard in the background.
"The baby's breathing. Oh my god, thank god," the nurse said to the dispatcher.
The incident triggered a police investigation and led to the resignation of the center's CEO of 28 years, Bill Timmons.

"If you're thinking this will be a short-term investigation, let me assure you: This is a long-term investigation," Sgt. Tommy Thompson of the Phoenix Police Department said. Thompson said that detectives had obtained buccal swabs — which are used to obtain DNA — from a number of individuals, but cautioned that it would likely take some time to identify the rapist.
Paramedics were called to the facility at 3:42 p.m. on Dec. 29, shortly after the patient had given birth. Due to the circumstances surrounding the birth, Thompson said, detectives from the Family Investigations Bureau Sex Crimes Unit were called to the facility and "immediately began a sexual assault investigation."
Hacienda's executive vice president of the board, Gary Orman, said that the facility "will accept nothing less than a full accounting of this absolutely horrifying situation, an unprecedented case that has devastated everyone involved, from the victim and her family to Hacienda staff at every level of our organization."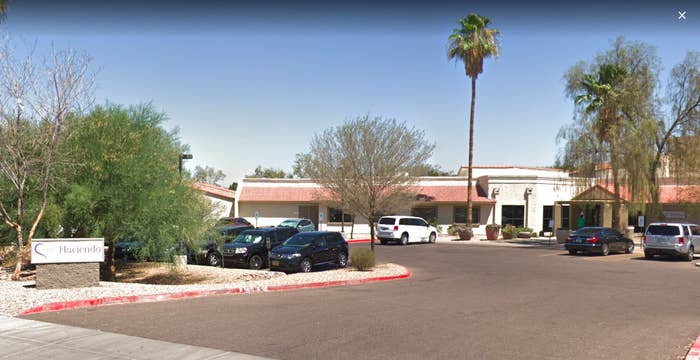 Court documents obtained by BuzzFeed News show that the 29-year-old woman has been incapacitated for much longer than originally reported. She has been in Hacienda's care since she was 3 years old.

Although earlier stories described the patient as being in a vegetative state, on Jan. 22, the woman's family issued a statement through their lawyer disputing that characterization.

"The victim's parents would like to make clear that their daughter is not in a coma. She has significant intellectual disabilities as a result of seizures very early in her childhood. She does not speak but has some ability to move her limbs, head and neck. Their daughter responds to sound and is able to make facial gestures."

"The important thing is that she is a beloved daughter, albeit with significant intellectual disabilities. She has feelings, likes to be read to, enjoys soft music, and is capable of responding to people she is familiar with, especially family."
The records show that the patient's mother was appointed her legal guardian in 2009. As part of that legal process, a court inspector visited the patient and made a report of her condition.
"[The patient] has lived at the care facility since 1992 and all of her needs are being met at the facility," the inspector wrote in a report dated April 10, 2009. "She is unable to communicate and requires a maximum level of assistance with all areas of daily living."
The inspector noted that the patient "is not alert/oriented" and "has no activities or hobbies due to her level of care."

The guardianship documents state that the patient's mother is required to submit medical records and examinations annually to keep the court updated on her status.
According to records obtained by BuzzFeed News, the patient's last annual exam was April 16 — eight months and 13 days before she gave birth. Notes from the patient's doctor indicate that at the time she weighed 112 pounds and required both a tracheal tube and gastrostomy tube.
The San Carlos Apache Tribe said in a statement Tuesday that the patient is an enrolled member of their tribe. Court records indicate that the woman's mother lives on the reservation, roughly 120 miles away from Phoenix, and has allegedly visited her daughter twice a month since becoming her guardian.
In a statement to BuzzFeed News on Tuesday, John Micheaels, the lawyer representing the patient's family, said that his clients are "outraged, traumatized and in shock by the abuse and neglect of their daughter at Hacienda Healthcare."
Although Micheaels said that they are "not emotionally ready" to make a statement themselves, "The family would like me to convey that the baby boy has been born into a loving family and will be well cared for."
UPDATE
The woman who gave birth to the child has "significant intellectual disabilities as a result of seizures very early in her childhood," her family said in a statement on Jan. 22. A previous version of this article reported she was in a vegetative state and the language has been updated to reflect the family's statement.