Virginia State Senator Stabbed In His Home, Son Found Dead Of Gunshot Wound
Update: Police are investigating the incident as an "attempted murder and suicide." Creigh Deeds, a Virginia state senator and 2009 candidate for governor, is in critical condition after reportedly being stabbed. His son — who underwent a court-ordered mental health evaluation on Monday — was found dead of a gunshot wound in the family's home, officials said.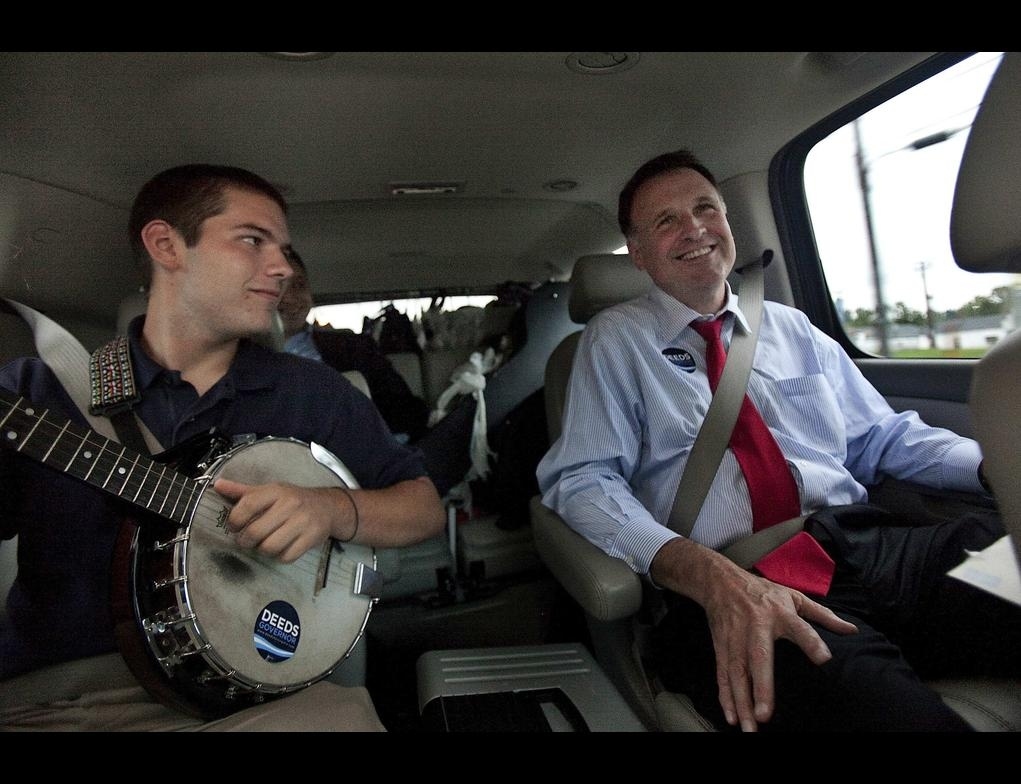 Updated — 4:25 p.m. ET
Virginia State Sen. Creigh Deeds, 55, has undergone surgery and is currently in "fair" condition after being stabbed in his home, apparently by his 24 year-old son, the Richmond Times-Dispatch reported Tuesday. Deeds' son Gus was found dying from injuries sustained by a gunshot wound. Gus Deeds had been released from Bath County Hospital Monday following an emergency court-ordered mental health evaluation.
In a press conference Tuesday afternoon, Virginia State Police spokeswoman Corinne Geller said that officers responded to Deeds' home in Millboro at 7:25 a.m. after a 911 call to the sheriff's office. Geller confirmed that Deeds and his son had an "altercation," but declined to give further details. She said that the senator, suffering from multiple wounds to his head and torso, escaped the scene on foot and was picked up by a cousin who happened to be driving by the Deeds family home. An ambulance transported Deeds from the cousin's home to a nearby field, where he was able to be stabilized for airlift to the UVA Medical Center in Charlottesville.
When authorities arrived at Deeds home, they found Gus Deeds, who died from injuries sustained by a gunshot wound shortly afterwards. Geller did not say that Deeds' son stabbed him, but confirmed that they are investigating the tragedy as a "murder and suicide."
Dennis Cropper, executive director of the Rockbridge County Community Services Board, told the Times-Dispatch that Gus Deeds was evaluated Monday at Bath County hospital under an emergency custody order, or ECO, but was released because no psychiatric bed could be located "across a wide area of western Virginia."
"In this tough and sad time, our thoughts and prayers are with the Deeds family," Virginia Governor Bob McDonnell said in a statement Tuesday. "The news from this morning is utterly heartbreaking. Creigh Deeds is an exceptional and committed public servant who has always done what he believes is best for Virginia and who gives his all to public service. He cares deeply about Virginia, and the people of Virginia care deeply for him. I urge all Virginians today to join me in praying for a full and complete recovery for Creigh and for many more years of his public service to the Commonwealth. At this moment, our state unites in prayer for Creigh Deeds and his family."