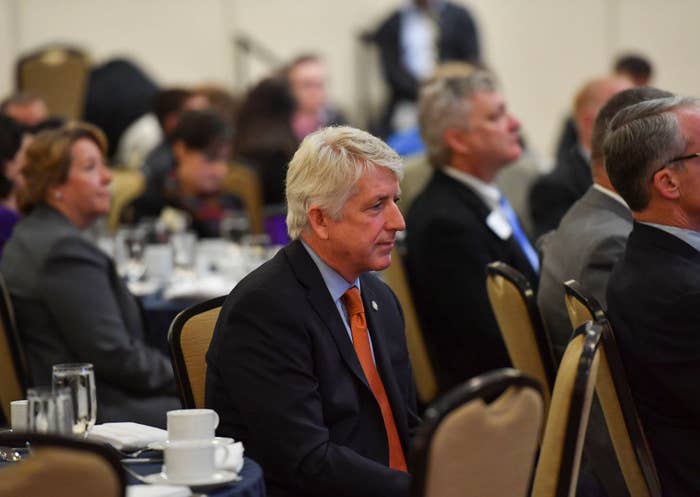 Virginia Attorney General Mark Herring apologized Wednesday for wearing blackface as a college student, making him the latest high-ranking Virginia state politician to be embroiled in a scandal in the past week.

In a statement Wednesday, Herring — who is second in line for Virginia's governor — said that he attended a party as a 19-year-old college student in blackface.

"Some friends suggested we attend a party dressed like rappers we listened to at the time, like Kurtis Blow, and perform a song," he said. "It sounds ridiculous even now writing it. But because of our ignorance and glib attitudes — and because we did not have an appreciation for the experiences and perspectives of others — we dressed up and put on wigs and brown makeup."

Herring said in the statement that he has been "haunted" for decades by shame over wearing blackface and apologized to Virginians for his past actions.

"That conduct clearly shows that, as a young man, I had a callous and inexcusable lack of awareness and insensitivity to the pain my behavior could inflict on others. It was really a minimization of both people of color, and a minimization of a horrific history I knew well even then."

The attorney general's admission came less than a week after the discovery of a photo showing an individual in blackface standing next to someone wearing a Ku Klux Klan outfit on Virginia Gov. Ralph Northam's medical school yearbook page.

Although Northam initially said that he was one of the individuals in the image in a statement Friday, he then claimed during a press conference Saturday to have been mistaken.
"I am not the person in that photo," he said. "I recognize that many people will find this difficult to believe."

Although he denied being in this specific photo, the Virginia governor admitted to having worn blackface as part of a Michael Jackson costume for a dance contest in 1984.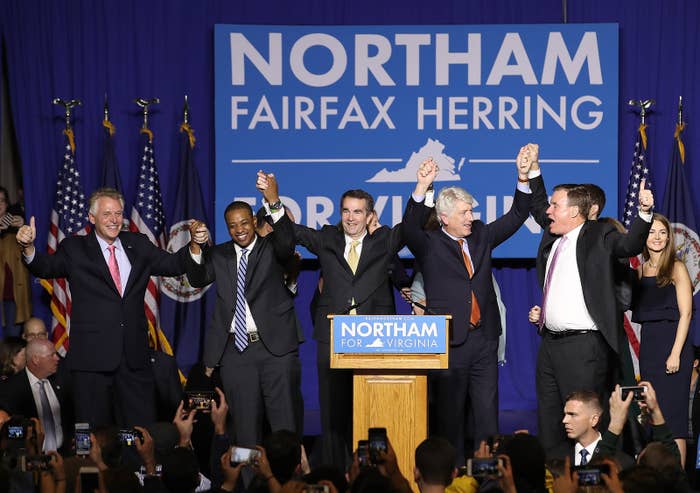 While there have been many calls for Northam's resignation from political leaders from both parties — among them, President Donald Trump, House Speaker Nancy Pelosi, former Virginia governor Terry McAuliffe, and both Virginia senators — Herring's admission of blackface and a burgeoning sexual assault scandal around Virginia's lieutenant governor, the first in line for the governor's seat, have muddied the political waters.

On Sunday, conservative political blog Big League Politics published a story with allegations that Virginia Lt. Gov. Justin Fairfax sexually assaulted a woman at the 2004 Democratic National Convention in Boston.

In a tweeted statement early Monday morning, Fairfax's office vehemently denied the allegations, which they said had been investigated and dropped by the Washington Post more than a year ago.

"After being presented with facts consistent with the Lt. Governor's denial of the allegation, the absence of evidence corroborating the allegation, and significant red flags and inconstancies within the allegation, the Post made the considered decision not to publish the story."

"Lt. Governor Fairfax has an outstanding and well-earned reputation for treating people with dignity and respect. He has never assaulted anyone — ever — in any way, shape, or form," Fairfax's office said in the statement. "The Lt. Governor will take appropriate legal action against those attempting to spread this defamatory and false allegation."
On Tuesday, Fairfax's accuser reportedly hired the law firm that represented Christine Blasey Ford in her allegations against then–Supreme Court nominee Brett Kavanaugh.