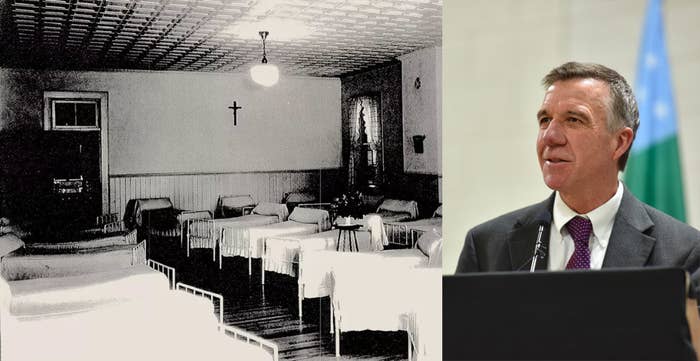 In response to a multiyear BuzzFeed News investigation, Vermont Gov. Phil Scott said Monday that he would support the efforts of victims who suffered abuse as children at a Catholic orphanage in the state to pursue justice through the courts.
"The allegations against St. Joseph's Orphanage are as extremely disturbing, horrific and deeply troubling today, as they were decades ago," Scott said in an emailed statement to BuzzFeed News.
The allegations include once-parentless children in the care of the Catholic orphanage being beaten, sexually abused, mutilated, and observing the deaths of other children at the hands of their protectors.
The former residents of St. Joseph's told of being subjected to tortures — from the straightforwardly awful to the downright bizarre — that were occasionally administered as a special punishment but were often just a matter of course. Their tales were strikingly similar, each adding weight and credibility to the others.
"My heart goes out to the many who were harmed, and I support their continued pursuit of justice in the courts," Scott said in his statement to BuzzFeed News. "As a society, the safety and well-being of our children is one of our most critical responsibilities and abuse against children cannot be tolerated under any circumstance. While we've made significant gains in the many years since these incidents occurred, I know that is of little solace to those who suffered, and I know too many still suffer abuse. We must continue to shine a light on instances of abuse and advocate for justice and a system that puts protecting our children above all else."
Vermont commissioner for the Department for Children and Families, Ken Schatz, told BuzzFeed News that he shared the sentiment expressed by the governor.