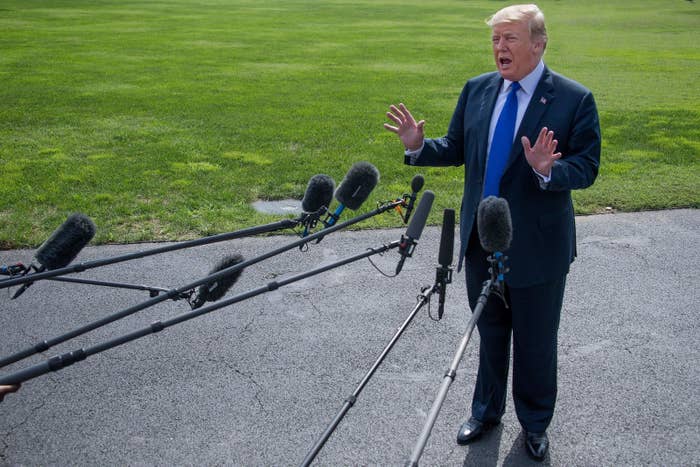 President Trump said Tuesday that the allegations of sexual assault against his Supreme Court nominee Brett Kavanaugh show that it is a "very scary time" to be a young man in America

"It's a very scary time for young men in America when you can be guilty of something that you may not be guilty of," Trump said, speaking to reporters on the South Lawn of the White House.

The FBI is currently investigating the claims of sexual assault against Kavanaugh, following a Senate Judiciary Committee request for a weeklong hard look at the allegations raised by Christine Blasey Ford, who testified on Capitol Hill last week.
Trump defended his nominee to reporters before leaving the White House for Pennsylvania, where he will address the National Electrical Contractors Association.
"I don't think you people have covered an aspect that's very important," he said. "And that's what he's done over the last 30 years. You're going back to high school, you're going back to college. What has he done over the last 30 years? He has been spectacular. He has been a tremendous, tremendous success."

The president said that the FBI was doing "a great job" investigating Kavanaugh and that "a lot is going to depend" on what their investigation uncovers.