The Trump Foundation, Under Investigation For Its "Shocking Pattern Of Illegality," Is Shutting Down
A judge will help distribute funds from the foundation — which barely donated to any nonprofits — to worthy charities.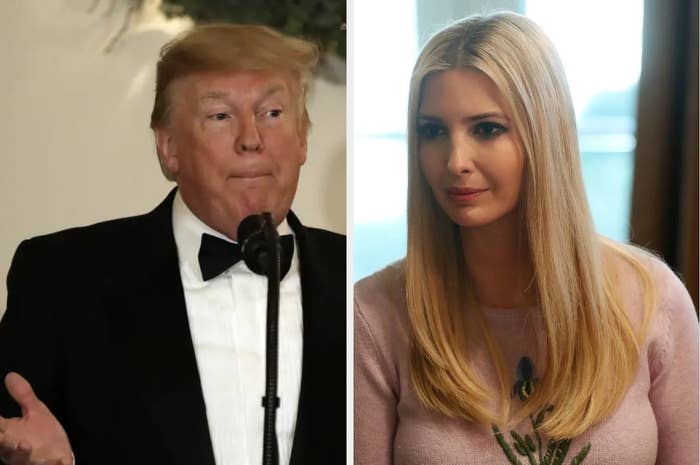 The New York Attorney General's office announced Tuesday that the Trump Foundation — which barely donated to any charities — ran a "shocking pattern of illegality" and will be shut down.
Under the supervision of a judge, the foundation's funds will actually be distributed to other charitable organizations.
"Under the terms, the Trump Foundation can only dissolve under judicial supervision — and it can only distribute its remaining charitable assets to reputable organizations approved by my office," New York Attorney General Barbara Underwood said in a press release.

The government filed suit against the Trump Foundation and its directors — President Donald Trump, Donald Trump Jr., Ivanka Trump, and Eric Trump — in June, alleging that the nonprofit organization was used to fund personal and political transactions.

Underwood said Tuesday that her office had discovered "a shocking pattern of illegality" involving the foundation, "including unlawful coordination with the Trump presidential campaign, repeated and willful self-dealing, and much more. This amounted to the Trump Foundation functioning as little more than a checkbook to serve Mr. Trump's business and political interests."

According to the agreement, the nonprofit has 30 days to submit a list of charitable organizations to the attorney general's office, which will have the right to approve or deny whether the Trump Foundation's remaining assets — reported to be approximately $1.7 million — will be distributed between them.

Underwood's office will continue its investigation and lawsuit against the foundation, Trump, and his three oldest children.

"This is an important victory for the rule of law, making clear that there is one set of rules for everyone," she said. "We'll continue to move our suit forward to ensure that the Trump Foundation and its directors are held to account for their clear and repeated violations of state and federal law."