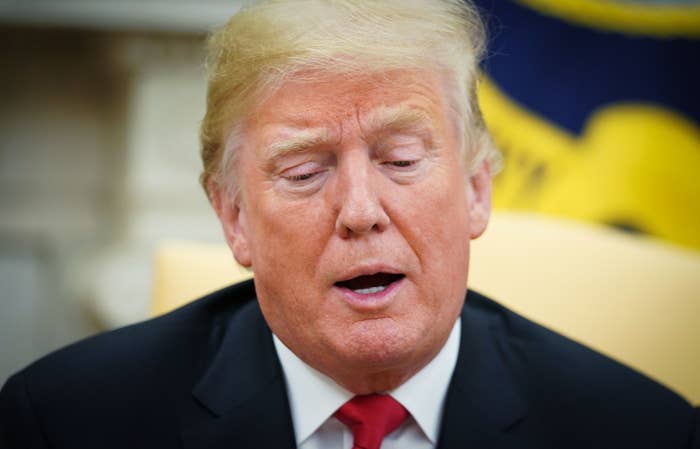 President Donald Trump on Friday called Christine Blasey Ford's testimony before the Senate Judiciary Committee "compelling" and "credible," adding that he was not sure if Brett Kavanaugh's nomination to the Supreme Court would "continue onward."

Trump also said Ford, who alleges that she was sexually assaulted by Kavanaugh at a house when they were teenagers, was "certainly a very credible witness."

"I thought her testimony was very compelling and she looks like a very fine woman to me. A very fine woman," he said. "And I thought that Brett's testimony likewise was, really something that I hadn't seen before. Incredible. It was an incredible moment in the history of our country."

However, the president seemed less sure about the fate of his nominee, telling reporters, "I don't know if this is going to continue onward or if we're going to get a vote."

When asked if he was considering a replacement, however, Trump responded, "Not even a little bit."
Trump's statements appear to have backed off a bit from the defiant attack on Democrats for a "search and destroy strategy" against the nominee that he tweeted Thursday night.

Speaking to reporters at the White House before a meeting with Chile's President Sebastián Piñera, Trump said that undecided senators must do what makes them "comfortable" regarding his nomination, adding that he had "no message whatsoever" for the senators who now face a vote to confirm Kavanaugh as a Supreme Court Justice.

"They have to do what they think is right," he said. "There is no message whatsoever. They have to do what they think is right. They have to be comfortable with themselves and I'm sure that's what they want."
The Senate Judiciary Committee on Friday voted to advance Kavanaugh's nomination, but only after Republican Sen. Jeff Flake called for a one-week delay on a final vote to allow the FBI to investigate the sexual misconduct allegations.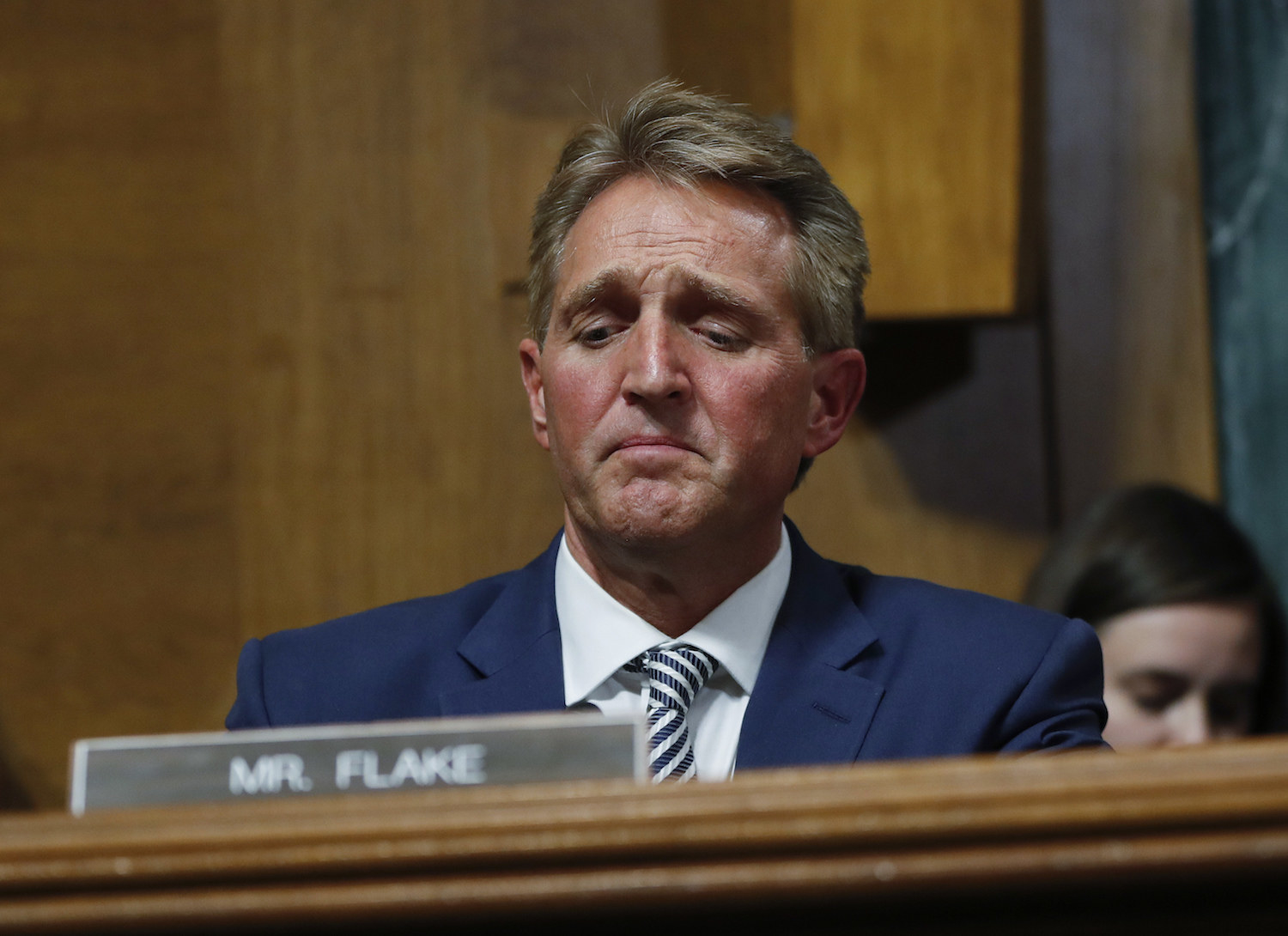 Flake said he would oppose moving forward with Kavanaugh's nomination in the full Senate if Republicans try to bring it up before then.
Asked about the delay, Trump said, "I'm going to let the Senate handle that."
"They'll make their decisions," he added. "They've been doing a good job and very professional. I'm just hearing a little bit about it because I've been with the president of Chile and we're talking about some very important subjects. I'm sure it will all be very good."

"I guess the vote was a positive vote but there seems to be a delay. I'll learn more about it as the day goes on. I just heard about it because we were together."