Legendary food critic Jonathan Gold died Saturday at St. Vincent Medical Center in Los Angeles at the age of 57, his family confirmed.
Gold's wife, Laurie Ochoa, said he had been diagnosed with pancreatic cancer in late July, just weeks before his death.
The Los Angeles Times, where Gold had worked since 2012, made the announcement Saturday night.
Gold was the first restaurant critic to win the Pulitzer Prize for criticism.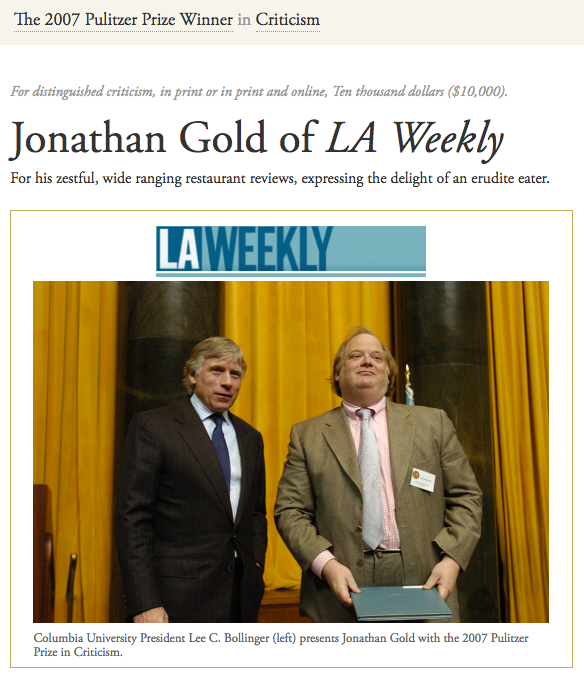 He was also the subject of the 2016 documentary City of Gold, which chronicled the critic's passion for food, discovery, and his city.
As news spread of his death, people from all over the world and all walks of life began to pay tribute to Gold and his legacy.
"He made Los Angeles and the world better."
"There will be a hole in the heart of Los Angeles without him."
Chef José Andrés was one of many who paid tribute to how Gold was a critic of and for the people.
Culinary expert Andrew Zimmern cited Gold's huge influence on him and his career.