Deadly Train Crash In Ottawa
All of the city's first responders have been called to the scene where a train and bus collided, and at least five fatalities have been reported.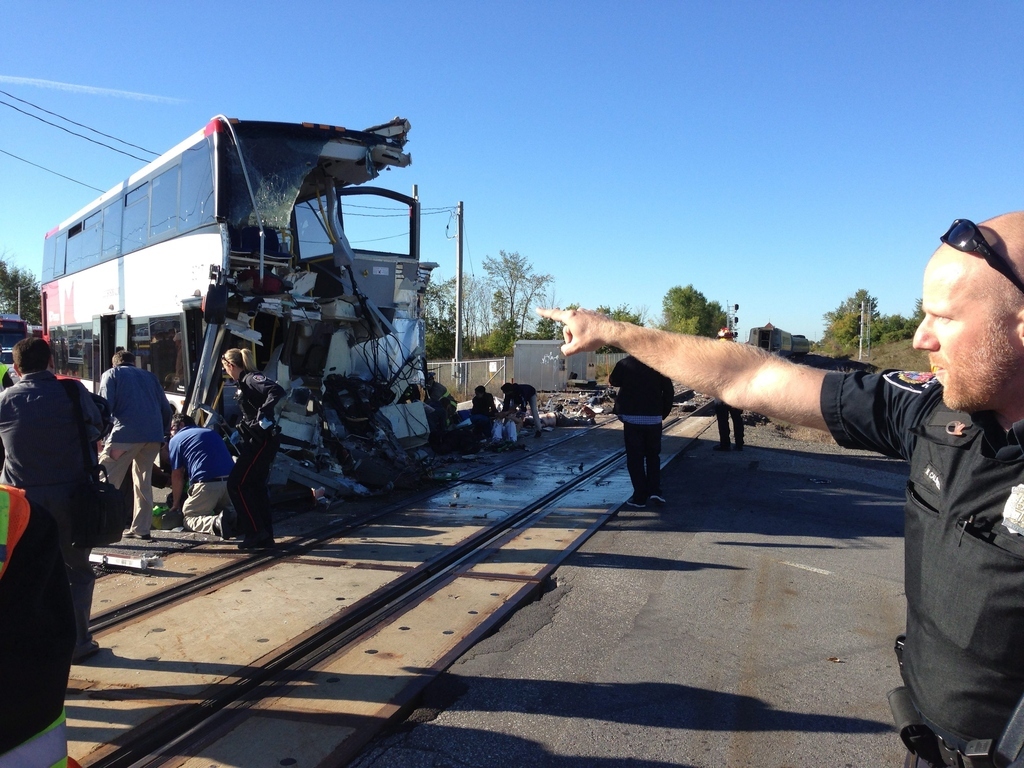 A collision between a city bus and a train in Ottawa has left at least five dead and many more injured, according to reports.
The cause of the crash has yet to be determined. CBC News reports that all of Ottawa's first responders are on their way to the crash and train service has been suspended. The crash sheared off the front of the red double-decker bus and caused the VIA Rail train to derail.
"We had bodies and debris pretty much everywhere at the impact site," Ottawa Fire Service's Marc Messier told CTV News. "It's definitely a serious scene," he said. "Our top priority is getting anyone with serious injuries to the hospital and getting them into proper care." Messier confirmed that at least six people had been rushed to the hospital."It's too soon to tell if number (of fatalities) will rise,"
Bystanders have been posting images from the scene on Twitter.