Three Men Save Unconscious Stranger From Death By Subway
Pulled to safety less than a minute before the train arrived at the station. (via The New York Post )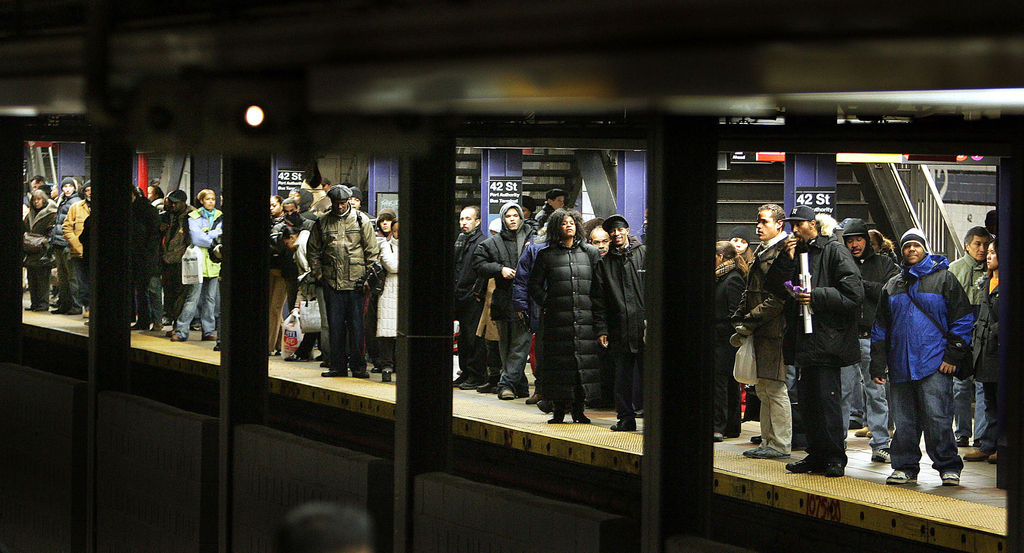 Three young men are being hailed as heroes after their dramatic rescue of an unconscious man who fell onto the subway tracks early Sunday morning.
The New York Post reports that at approximately 2:40 a.m. on Sunday, an unnamed man in his twenties, who appeared drunk, smacked his head into a railing at the Columbus Circle station and stumbled from the platform onto the tracks, unconscious.
As witnesses up and down the platform began to scream, Garrett O'Hanlon, 22, checked the board and saw that the next train was slated to arrive at the station in two minutes. Observing that the man was not able to stand, let alone remove himself from danger, O'Hanlon jumped down onto the tracks.
"I couldn't watch a man die. It was such a rush, it happened so quickly — I just had to react," the U.S. Air Force Academy Cadet told the Post. "He was unconscious, he was bleeding, and I couldn't lift him up by myself."
Dennis Codrington and Matt Foley, 23, saw O'Hanlon struggling and quickly moved to help.
"The train was one minute away," Foley said. "Once you're down there, you've got to make moves. It was out of control."
As the board announced the train's imminent arrival, bystanders helped pull the "stocky" unconscious man and his three rescuers onto the platform. "I'm glad there were good people there," said Foley, who, with Codrington, required assistance to make the jump from the tracks.
FDNY responders took the (STILL) unresponsive man, who appeared to have a broken nose, to New York-Presbyterian's Weill Cornell Medical Center.
Last year 141 people were hit by subway trains, and 55 died as a result of these injuries.