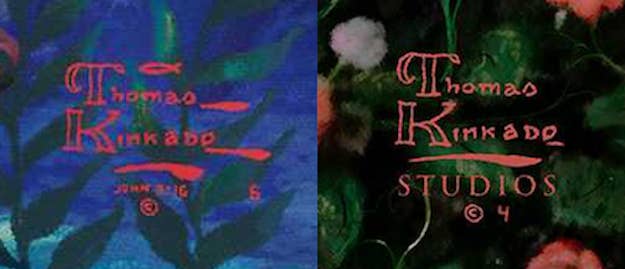 Since Thomas Kinkade's death in April 2012, the artist's company has continued to release works bearing the "Painter of Light's" trademarked signature, with one small addition: the word "studios."
The Thomas Kinkade Studios project, according to the official website, is an "atelier system," made up of a "cadre of artists" designed to "carry on the Kinkadian tradition... a great attention to detail, a love of light and an overwhelming appreciation of the way a picture can tell a beautiful story."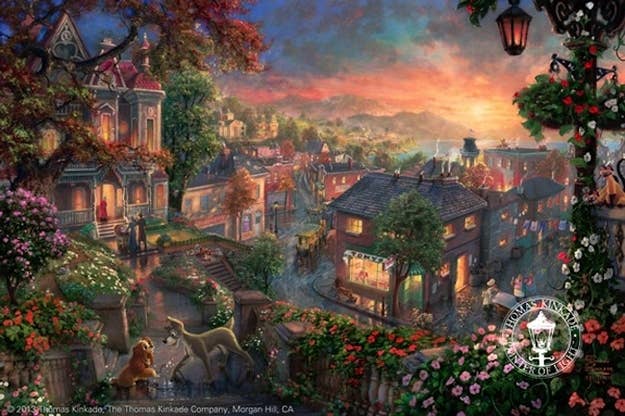 "The artistic mentorship of great artists passing the flame of knowledge and sharing skills is an age old tradition," the site reads. "Throughout time, the atelier system was foundational to the development of western art. Atelier, meaning an artists [sic] studio for training in fine art, is a long-standing commonplace throughout the world. Leonardo da Vinci himself apprenticed under Andrea del Verrocchio and belonged to the Verrocchio Studio."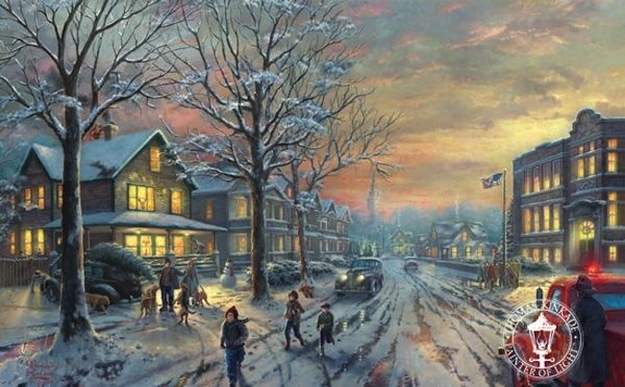 Although the website makes sure to differentiate between these new Thomas Kinkade Studios paintings and the "many unpublished original works" that were found in the artist's personal archive, this distinction appears to be somewhat lost on Kinkade collectors. The company typically releases one painting a month and announces each newly-available piece of art on their website and social media pages. On Facebook, the comments beneath each of the three Thomas Kinkade Studios works that have been released so far suggest that fans are unaware the painter had no direct involvement in art's creation.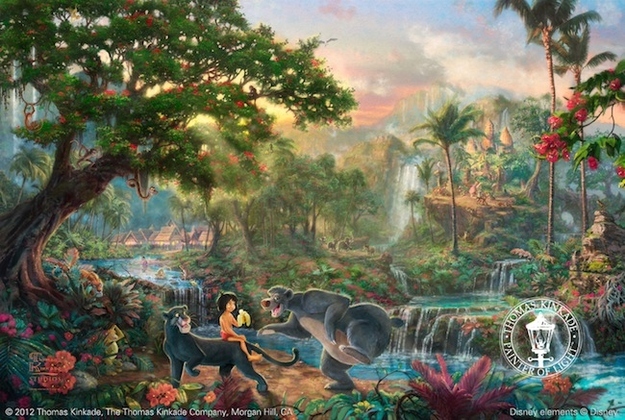 Kinkade talks about his apprenticeship and studio programs in this video, which was uploaded to YouTube six months after his death: