This Guy In Virginia Made A Really Weird Campaign Ad
In this bizarre video from E.W. Jackson's 2012 U.S. Senate campaign, the Republican nominee for lieutenant governor disembowels watermelons with help from a Founding Father.
After a Founding Father hands Jackson an axe decorated with the American flag, Jackson proceeds to demonstrate how he'll "fix" the country's problems.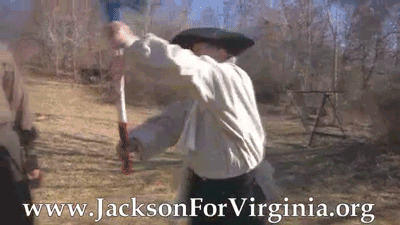 It's just really weird.