This is Yogi, a 1-year-old Shih-poo who is going viral because of his incredibly humanlike face.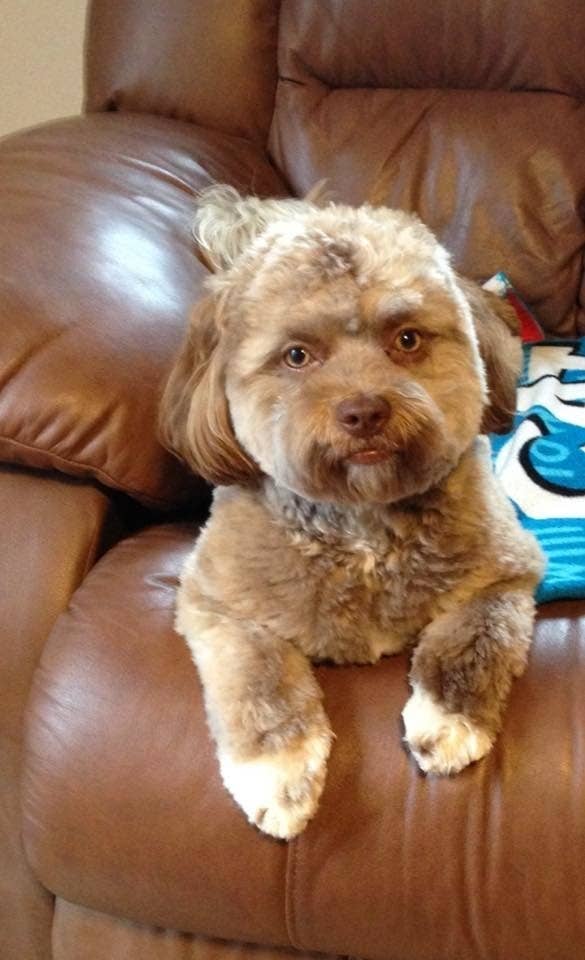 Still not convinced? Compare Yogi, on the left, to his sister Darla, an 8-year-old Shih Tzu.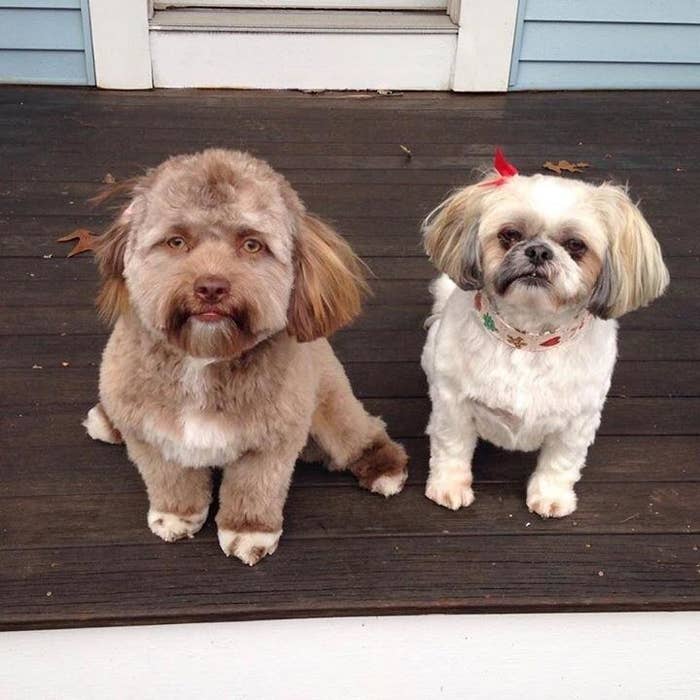 THAT IS THE FACE OF A MAN ON A DOG.
Yogi's human, Chantal Desjardins, told BuzzFeed News that she "never really noticed" the pup's resemblance to a human until she posted the picture of him on the porch to her Facebook page.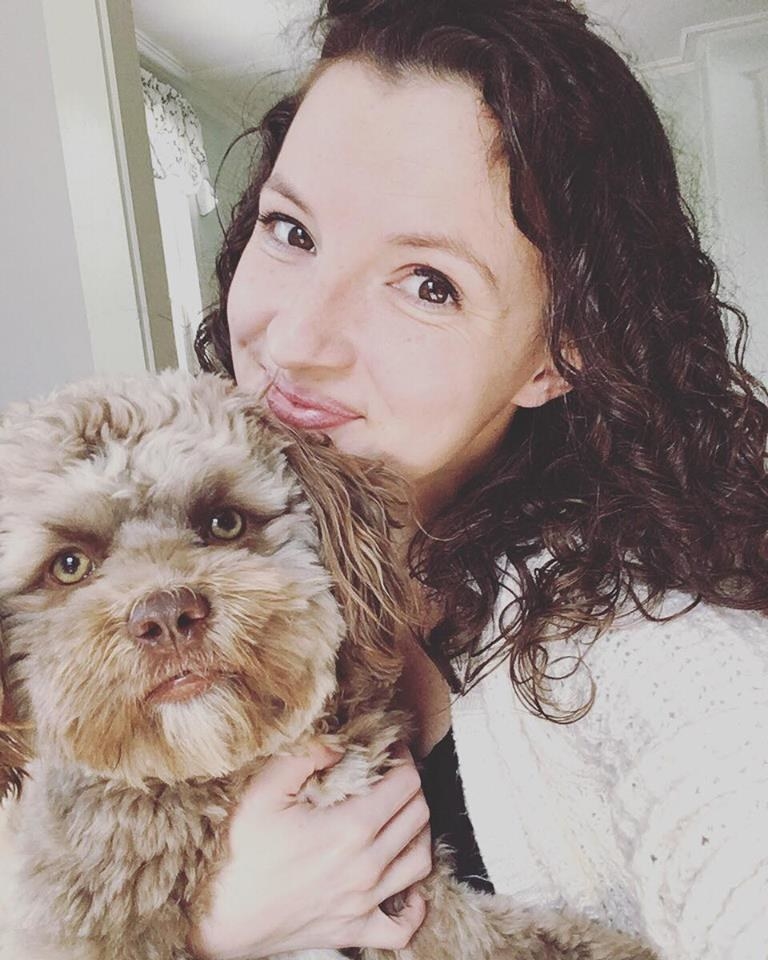 "My friends were freaking out," she said, adding that the pictures of Yogi are "not photoshopped at all."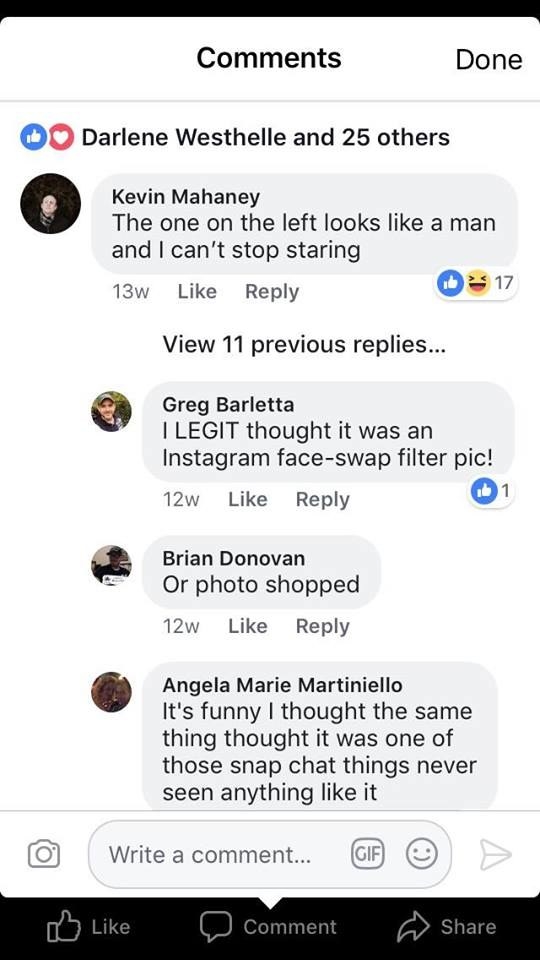 Desjardins forgot about the photo until she learned that a "friend's girlfriend's brother" had uploaded it to Reddit, where Yogi and his remarkable face had gone viral.

People were unnerved.

Disturbed.

Weirdly impressed.

He may have soulful eyes and human features, but Desjardins said Yogi is a "hyper puppy" who "always wants to cuddle and play."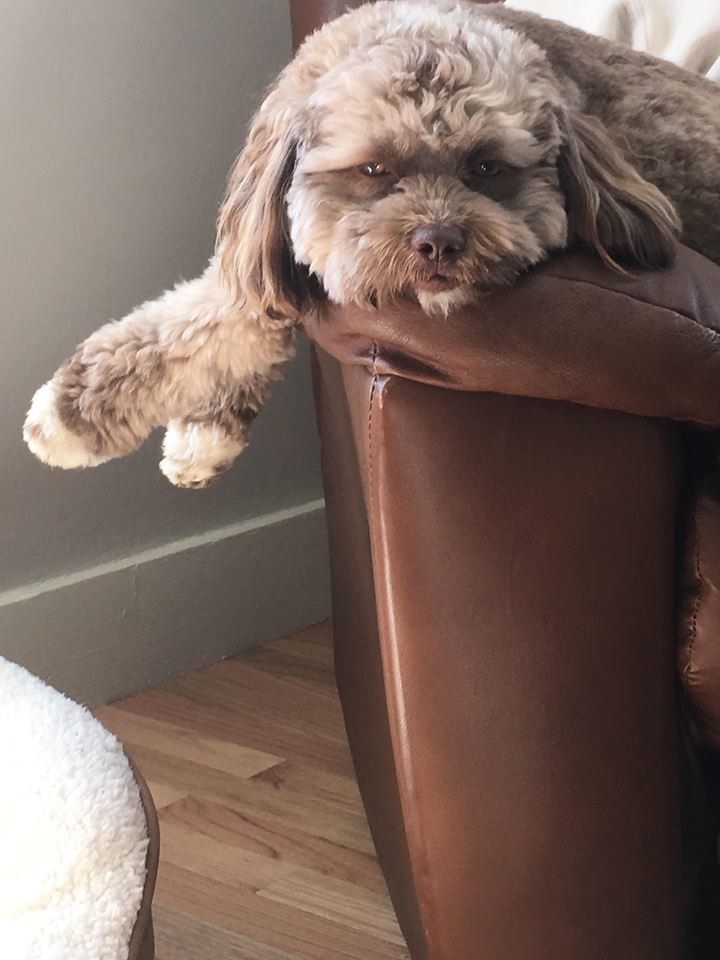 Yogi: A Very Good Boy with a Very Human Face.