This "Barbie Plastic Surgery" game, recommended for ages 9+ and available for iPhone and iPad, lets you give a very overweight "Barbie" liposuction to make her pretty again. The game is obviously not affiliated with Mattel's Barbie.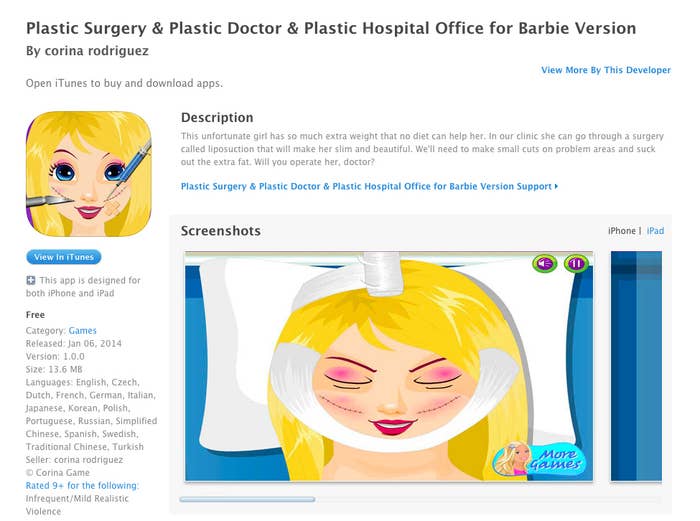 "This unfortunate girl has so much extra weight that no diet can help her," says the game's description. "In our clinic she can go through a surgery called liposuction that will make her slim and beautiful."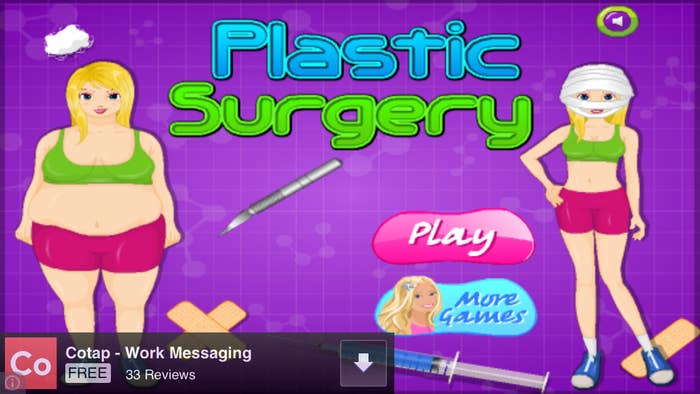 "We'll need to make small cuts on problem areas and suck out the extra fat. Will you operate her, doctor?"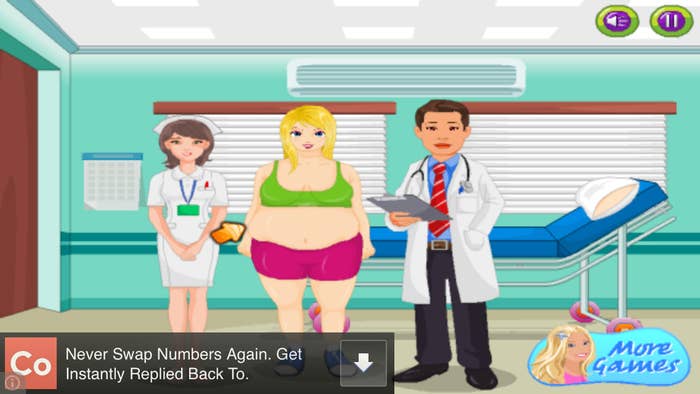 In the game, after identifying 6 "problem areas," you get to work, starting on Barbie's stomach. First, you give her a shot of local anesthetic and then make an incision using a scalpel.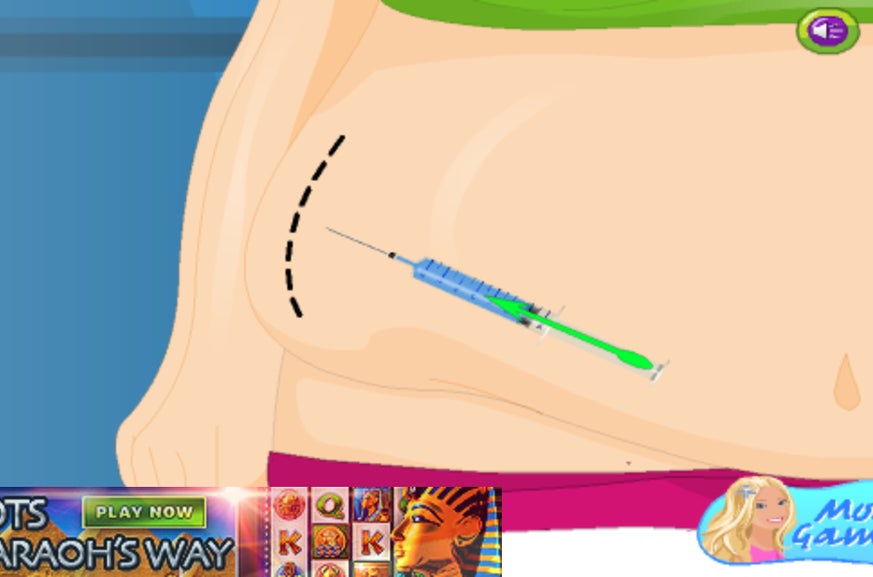 Next, you use a liposuction machine to "pump" the fat out of Barbie's stomach. (It's a little bit graphic, even though it's recommended for children ages 9 and up.)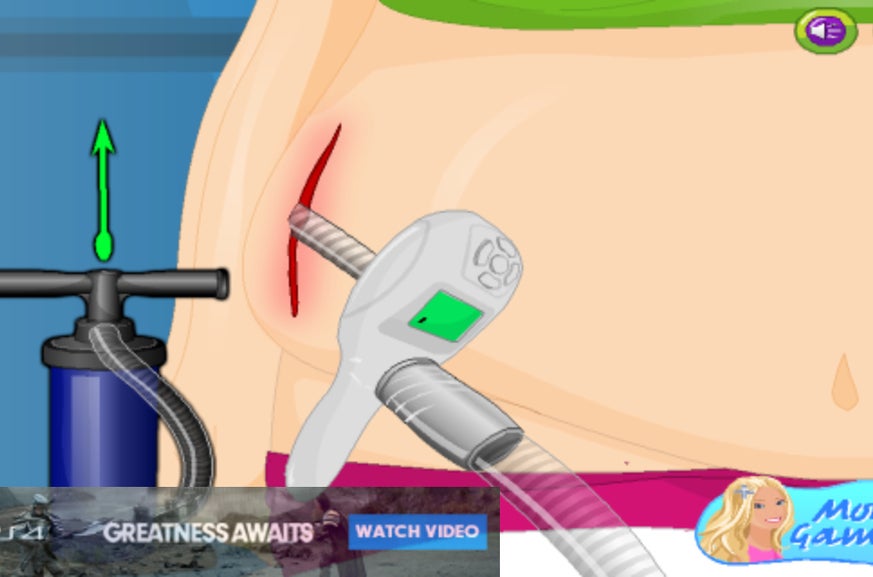 As the last step, you stitch the wound up and cover it with bandages...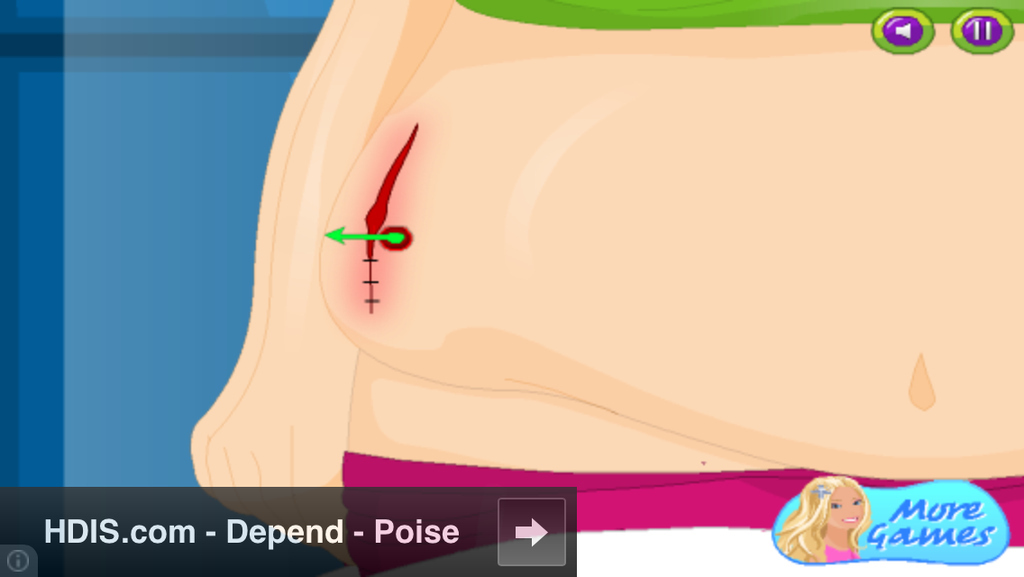 Before repeating the process on the other side of Barbie's stomach and both sides of her hip.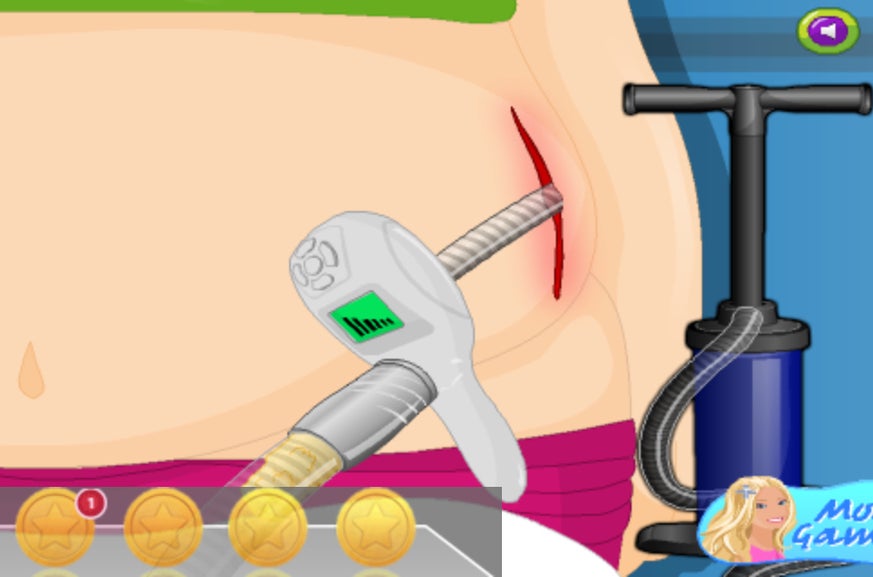 Then, you move on to Barbie's "fat face."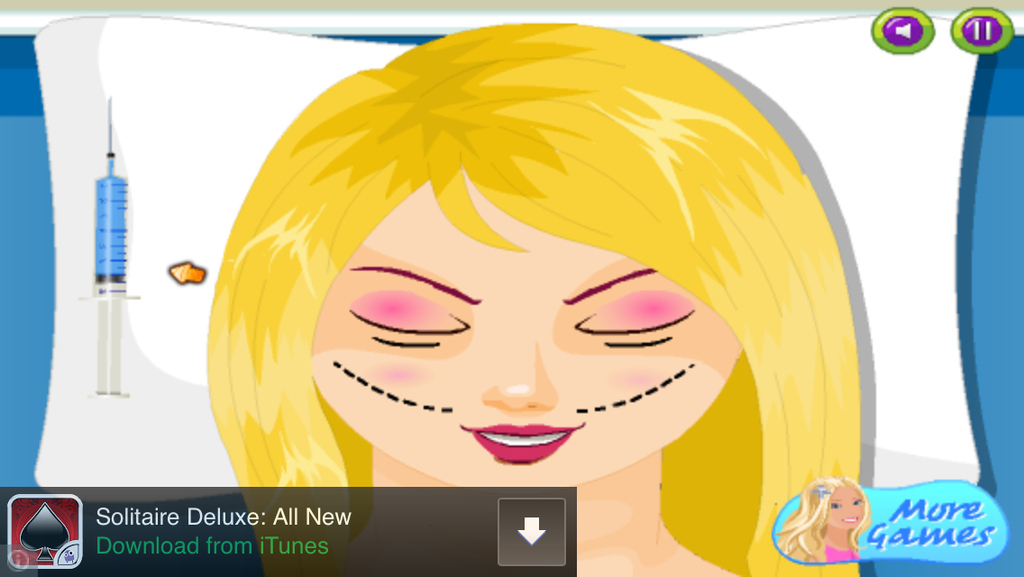 While Barbie sleeps, you suck the fat out of her cheeks and stitch the two incisions up afterwards.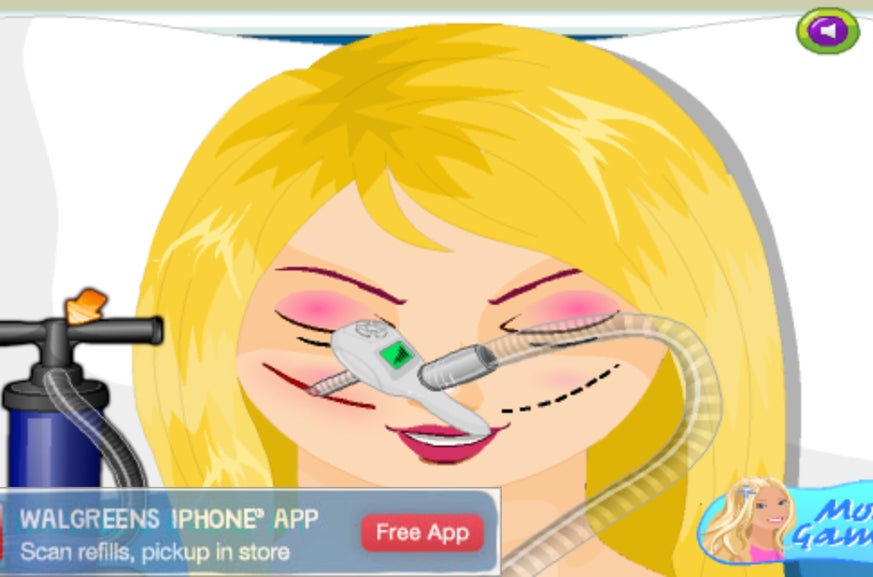 Finally, you wrap her head up in bandages.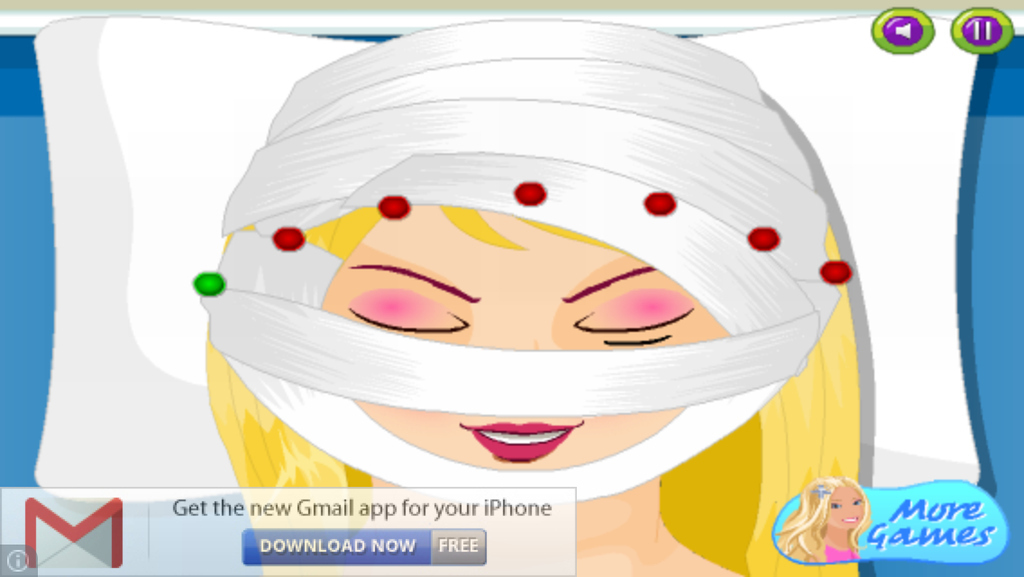 What will Barbie look like after her plastic surgery?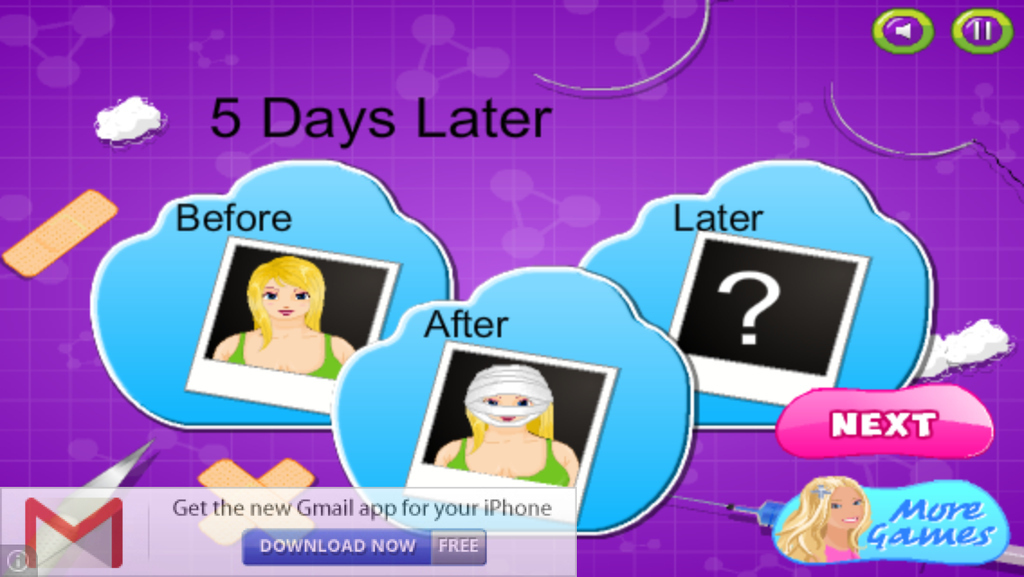 Voila! Unwrap Barbie to reveal a skinny, if somewhat scarred, face!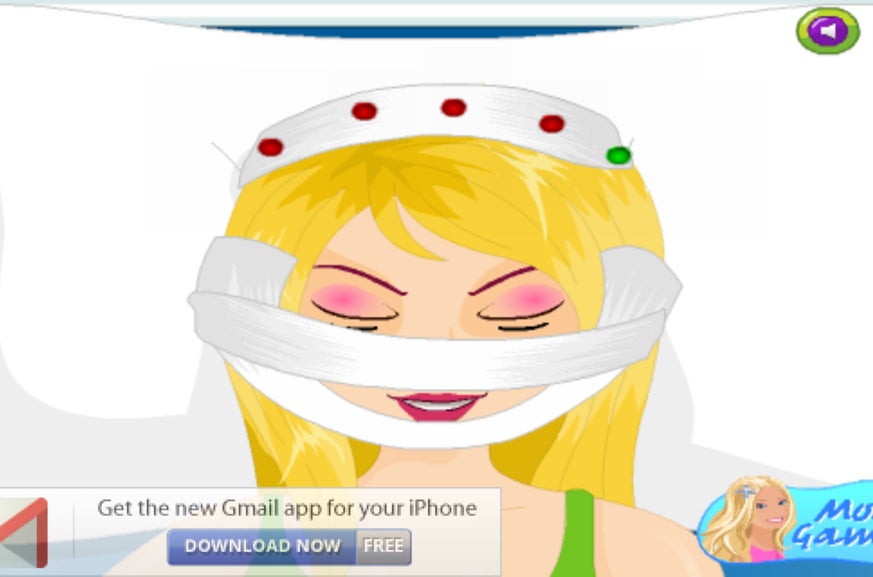 The last stage in the game lets you dress the newly beautiful Barbie up in fancy clothes, hair and makeup.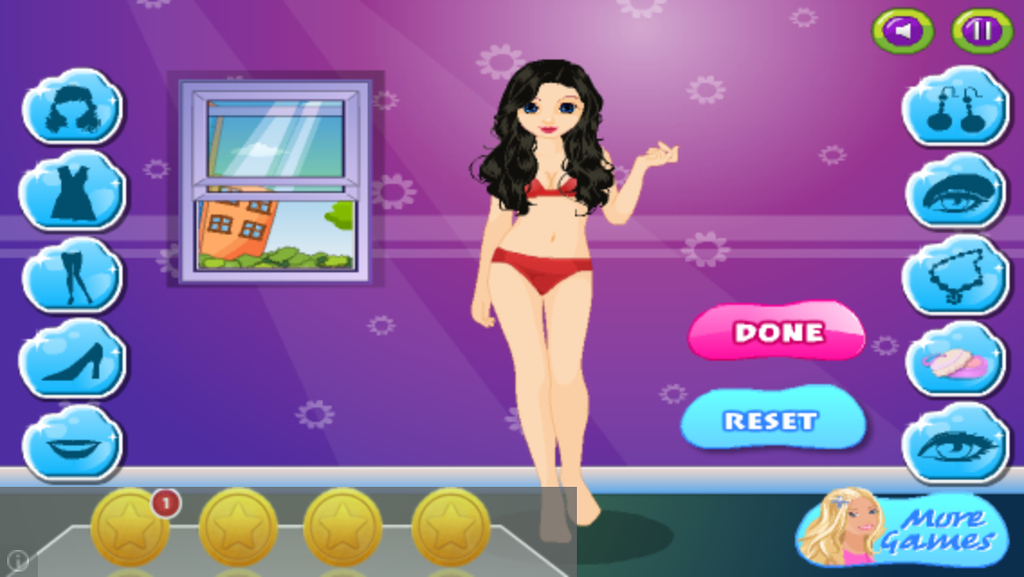 The game then compares your "before" and "after" Barbies before asking if you want to play again.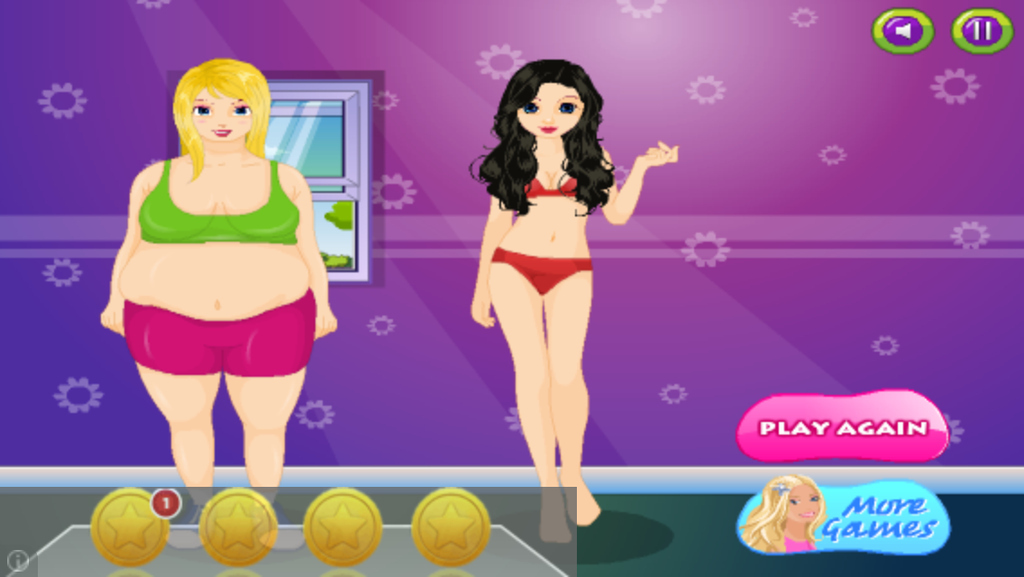 Update — 2:20 p.m. ET: iTunes has removed the game from its store.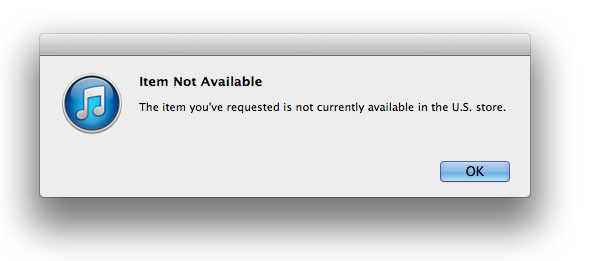 Update - Jan. 13: The game has been renamed "Plastic Surgery Barbara" and is available in the iTunes store.