The new portrait of the Danish royal family is a little...dark. The painting by artist Thomas Kluge was unveiled over the weekend as part of an exhibition of royal portraits.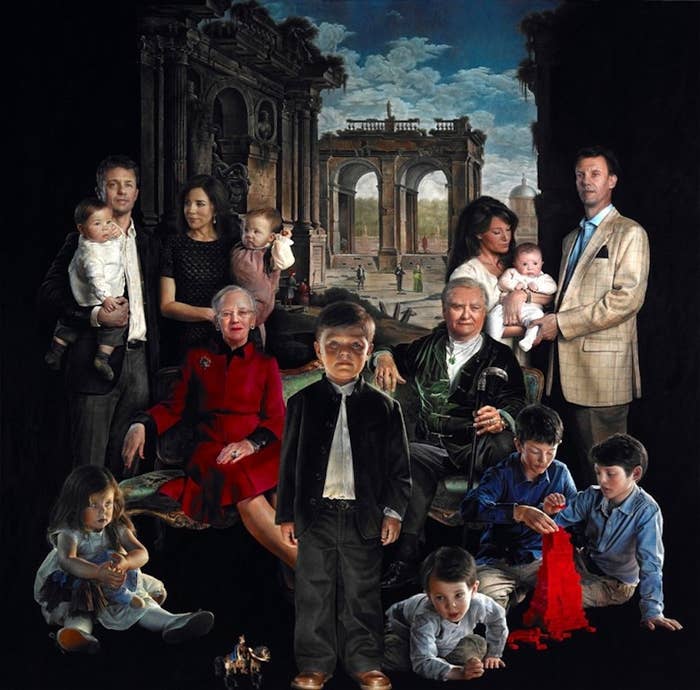 In Kluge's painting the royal couple is depicted in a gilt rococo settee surrounded by their sons, daughters-in-law and grandchildren, all in everyday clothing. The present and future monarchs, H.M. The Queen, T.R.H. The Crown Prince and Prince Christian, all make eye contact with us, while their family members are portrayed in their own universe, unprovoked by the gaze of the spectator. The children are at play with the exception of the upright and severe Prince Christian who seems aware of his future responsibilities.
The new group portrait was made to reference a famous painting of the 1880s, which depicted the Danish royal family and their international family. The depicted monarchs, Christian IX and Queen Louise, were called "the in-laws of Europe" in their time.