The Duke And Duchess Of Cambridge Will Visit The USA In December
Prince William and Kate Middleton will attend a series of events in New York City from December 7th to December 9th. Sadly, Prince George will not be coming with his parents.
Prince William and Kate Middleton (aka Their Royal Highnesses the Duke and Duchess of Cambridge) will be visiting the United States of America for three days in December, which was confirmed Friday.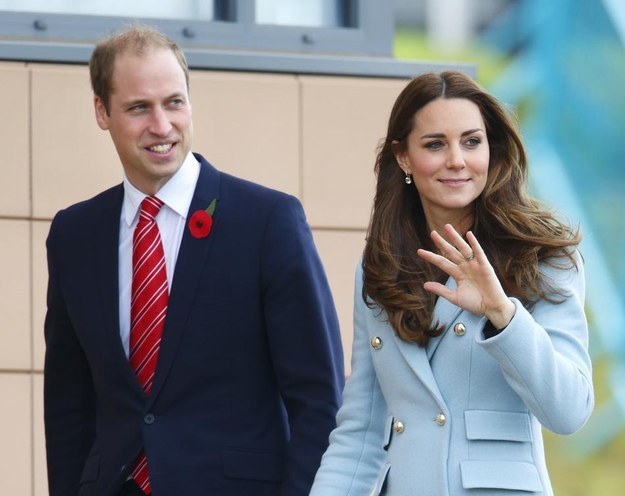 The royal couple will arrive in New York City on December 7th and spend December 8th and 9th attending various events; Prince William will also take a day trip to Washington, D.C., unaccompanied by his wife.
"The Duke and Duchess will attend events on behalf of the Royal Foundation and other charities with which Their Royal Highnesses are closely associated, and also on behalf of [Her Majesty's] government," according to a press release on the Prince of Wales' website. "The charitable themes will include promoting sustainable conservation issues with a particular focus on collaborative working to tackle the illegal wildlife trade, and also supporting organizations which reflect Their Royal Highnesses' interest in young people's mental health and the importance supporting disadvantaged young people from an early age."
In addition to charitable fundraisers and visits, the royals will go to events that celebrate the partnership between the UK and the US and attend the University of St. Andrew's 600th Anniversary Gala Dinner at the Metropolitan Museum of Art. (Prince William and Kate Middleton met and fell in love while they were students at St. Andrew's.)
Of course, since this is their first visit to New York City, the Duke and Duchess will also find time to take in some of the sights. They will pay their respects at the National September 11th Memorial and Museum at the World Trade Center and take a private tour of the site. They will also attend a Brooklyn Nets NBA game.
The royal couple's last official visit to America was to California in 2011.