The Best Moments From 2 Chainz's MSNBC Appearance
You need to watch this amazing 2 Chainz interview from MSNBC's "Now With Alex Wagner." He talks about his new album and his new cookbook and it might be one of the best things to ever happen on cable television.
Although every second of rapper 2 Chainz's appearance on MSNBC's "Now With Alex Wagner" is glorious and worth watching, these may have been the best moments.
MSNBC
1.
When he admitted that he wasn't expecting to win a Grammy.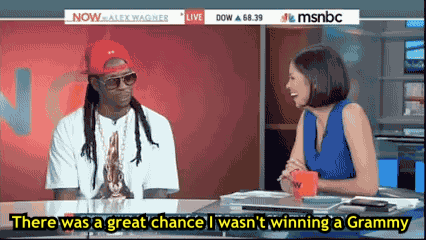 2.
When he described the tuxedo that Pharell was wearing in the recording studio after the Grammy Awards.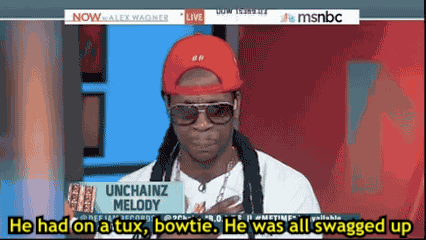 3.
When he talked about his new song "Feds Watching" and the state of surveillance in America.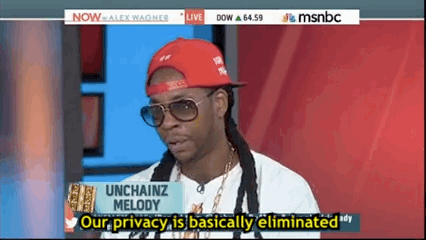 "Our privacy is basically eliminated... In this day and age, it's common sense. This is our 12th year since the towers, since that tragedy happened. It's not a secret what our country is doing to try to keep us safe. You know, some people think it's being nosy at the same time. For me, I try to educate people in an entertaining way without boring them. They can watch the news. I just try to — they might dance and party to some of my music but it still may have an underlying meaning or substance."
4.
When Alex Wagner talked about how his new album, "#MeTime" and his new cookbook, "#Mealtime" were an "awesome verbal hashtag."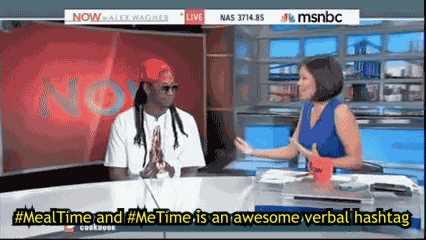 5.
When he talked about how suffering from acid reflux and ulcers led him to write a cookbook of good, healthy recipes.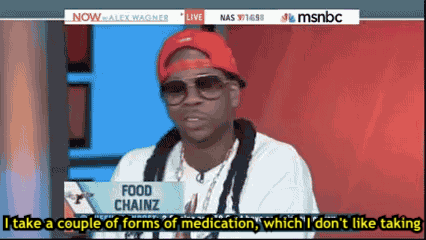 6.
When he talked about his food mentality.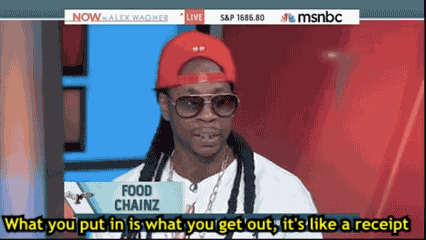 7.
When he explained how you don't need to have a lot of money to cook the recipes in #Mealtime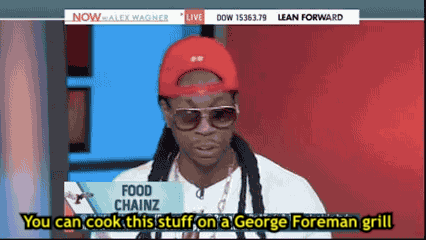 8.
When he asked viewers not to share the secret of his #MeTime sauce.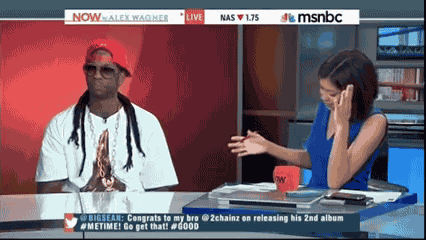 9.
When he talked about his process in the kitchen.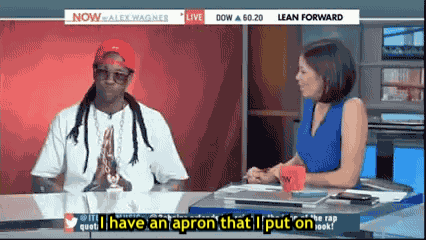 10.
When he acknowledged the helpfulness of some of his cookbook's more interesting instructions.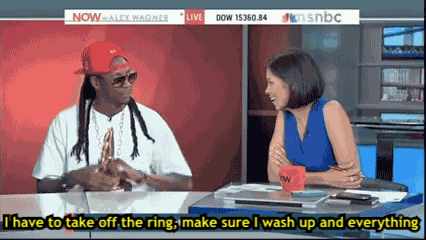 11.
When he talked about his cooking technique.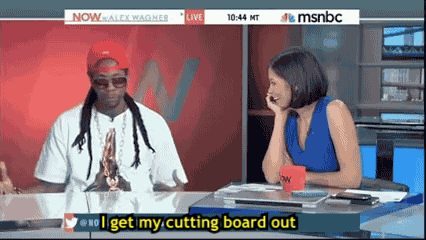 12.
When he got personal.