The Amazing Story Of The Three Rescued Ohio Women
Amanda Berry, Gina DeJesus, and Michelle Knight were found alive in a Cleveland home a decade after they disappeared.
Here's what we know so far: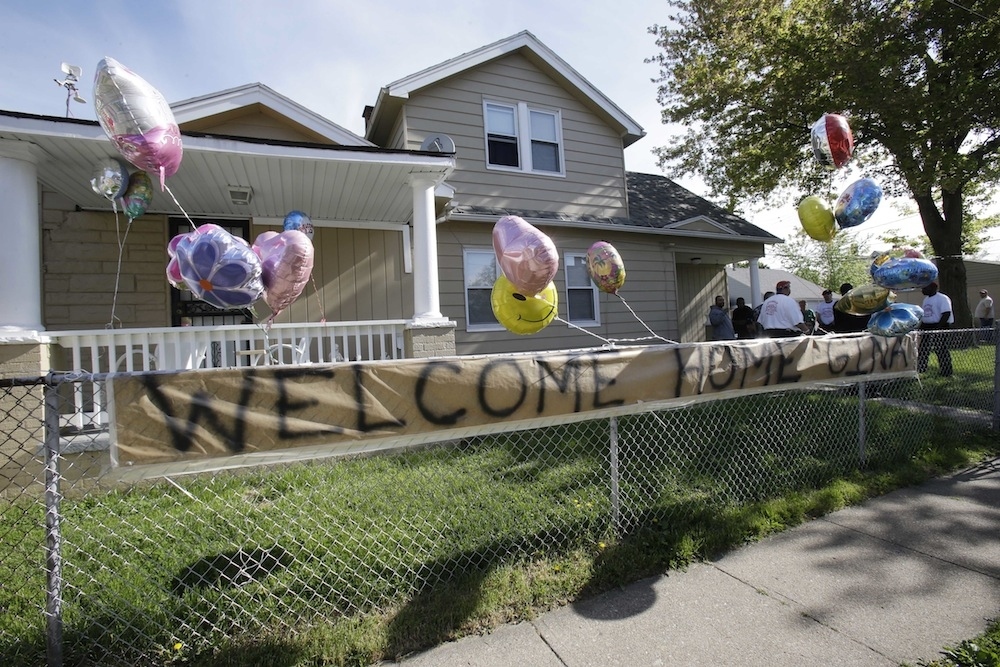 1. Three women who have been missing for over 10 years were found alive in Cleveland, Ohio, on Monday night. Amanda Berry, 27, Gina DeJesus, 23, and Michelle Knight, 32, vanished between 2002 and 2004 in separate incidents.
2. A 6-year-old girl was found with the kidnapping victims. Police believe that the girl is Amanda Berry's daughter. Berry told a witness that that her captor was the child's father, but this has not been confirmed. Initial reports indicated that there were more children found in the home where the women were held captive, but police have yet to release further details about this information.
3. The women were held captive in a house in a residential area within a few miles of where they disappeared. Police believe that the women were held in the house, located on the 2200 block of Seymour Avenue in the West Side section of Cleveland, for the entire time that they were missing.
4. The kidnapped women were discovered because Amanda Berry seized a chance to escape when their captor was out of the house. A neighbor heard Berry screaming from inside the house and came to her aid, kicking in the door, helping Berry and the 6-year-old child in her arms out of the house and calling 911 on his cell phone.. Police arrived within minutes after Berry told the 911 dispatch operator who she was, and officers discovered the two other missing women, Gina DeJesus and Michelle Knight, inside the house.
5. Three men have been arrested. In a press briefing Tuesday, police confirmed that 52-year-old Ariel Castro, the owner of the house where the women were held captive, had been arrested. His brothers Pedro Castro, 54, and Onil Castro, 50, have also been arrested in connection with the kidnappings.
6. The rescued victims were treated for dehydration and malnourishment at Cleveland's Metro Health Medical Centre and released on Tuesday morning. The three women tearfully reunited with members of their family when they arrived at the hospital on Monday night.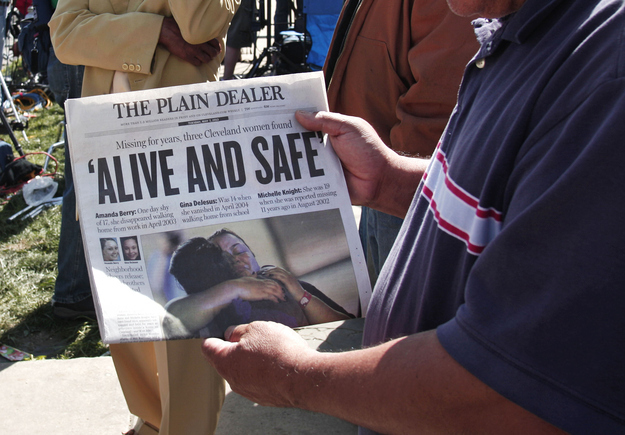 Nineteen year-old Michelle Knight vanished on Aug. 23, 2002.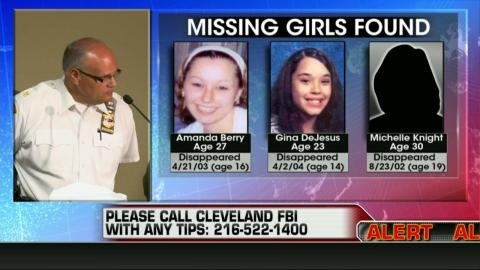 Michelle Knight was last seen at a cousin's house near West 106th Street and Lorain Avenue in Cleveland in August 2002. At the time, police and social workers believed that Knight had run away from home because she was angry that her son had been removed from her custody, so her disappearance was not reported as a kidnapping. Michelle's mother Barbara, who filed the initial missing person report, remained unconvinced that her child would have vanished without even a phone call.
Sixteen-year-old Amanda Marie Berry disappeared on April 21, 2003, as she was walking home from her shift at Burger King.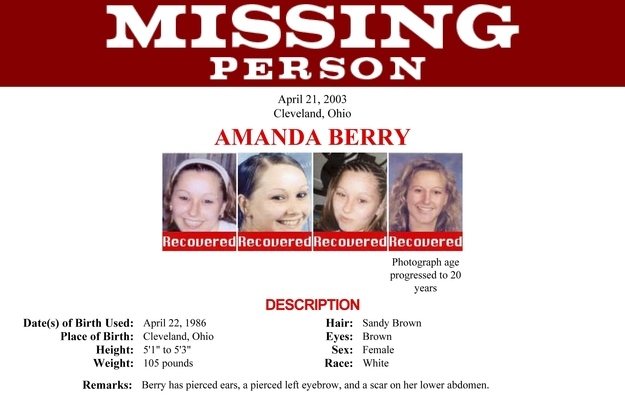 Fourteen-year-old Georgina "Gina" DeJesus was kidnapped on April 2, 2004, as she was walking home from school (in the same area where Berry disappeared).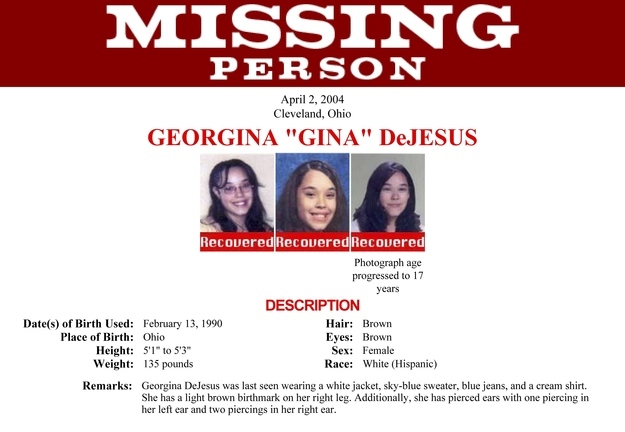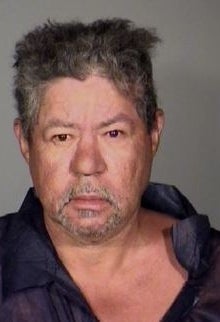 From left to right: Pedro Castro, 54; Ariel Castro, 52; Onil Castro, 50.
Cleveland police arrested 52-year-old Ariel Castro, a former school bus driver who owns the house where the women were being held captive, on Monday night at a nearby McDonald's. His brothers Pedro Castro, 54, and Onil Castro, 50, were also arrested in connection with the abductions. "We believe we have the people responsible," Cleveland Deputy Police Chief Ed Tomba told reporters at a news conference Tuesday.
Charles Ramsey, one of the men who helped Amanda Berry escape, told WEWS-TV's John Kosich that no one in the neighborhood had any idea the women were being held in Ariel Castro's home:
Kosich: How long have you lived here?

Ramsey: I've been here a year. You see where I'm coming from? I barbecue with this dude. We eat ribs and whatnot and listen to salsa music. You see where I'm coming from?

Kosich: And you had no indications?

Ramsey: Bro, not a clue that that girl was in that house. Or anybody else was in there against their will. Because [of] how he is. He just comes out to his backyard, plays with the dogs, tinkering with his cars and motorcycles, go[es] back in the house. So he's somebody you look, then look away. He's not doing anything, but the average stuff. You see what I'm saying? There's nothing exciting about him. Well, until today.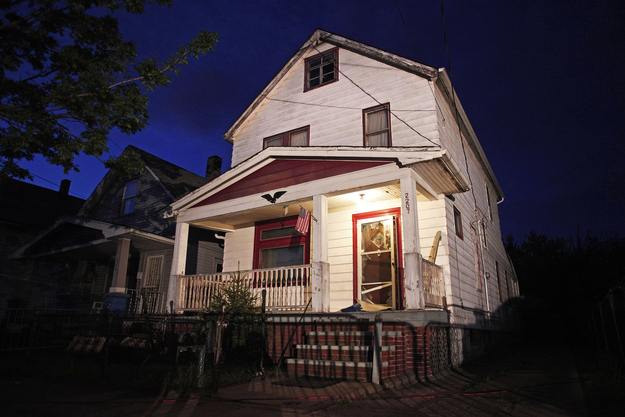 Very little information has been released about the kidnapped women's lives in captivity, and Cleveland police told reporters that they have delayed in-depth interviews with the women to give them time to reunite with their families and to allow FBI experts to arrive. So far, police have only confirmed that chains and other forms of bondage were found in the basement of the house where the women were held captive.
Unconfirmed reports of pregnancies and miscarriages:
Citing an unnamed police source, Cleveland's WEWS-TV reported Tuesday morning that here were "multiple pregnancies" and miscarriages among the three missing women:
The source told NewsChannel5's Paul Kiska the pregnancies were "multiple" between Amanda Berry, Gina DeJesus, and Michelle Knight, but no specific number was mentioned.

According to the source, one of the victims had two to three miscarriages because she was malnourished.

Another police source who is actively working on this investigation told NewsChannel5's Michael Baldwin at least five babies were born inside the home. It's not clear if that number includes Berry's 6-year-old daughter, who was found in the house with the women.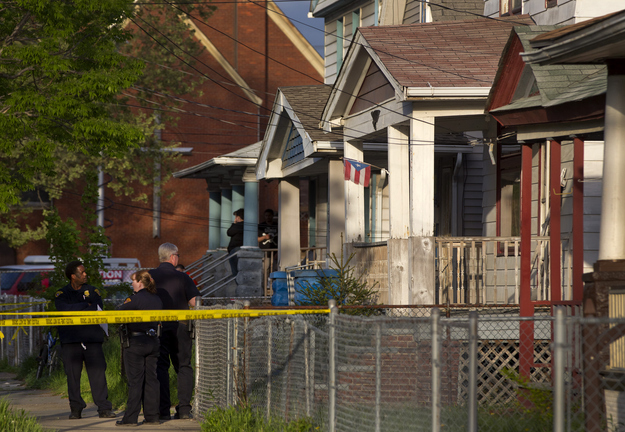 After Ariel Castro, the middle brother who owns the home where the women were kept, left the house Monday evening to go to McDonald's, Amanda Berry ran to the front door with her young daughter and began screaming and pounding on the glass. Two neighbors, Charles Ramsey and Angel Cordero, heard the noise and ran to help her.
Ramsey described the circumstances of the escape to CNN affiliate WEWS-TV on Monday:
John Kosich: Walk me through what happened this afternoon. You heard screaming?

Charles Ramsey: Heard screaming, I'm eating my McDonald's, I come outside, and I see this girl going nuts, trying to get out of the house. So I go on the porch. I got on the porch and she said, "Help me get out. I've been here a long time." I figured it was a domestic violence dispute. So I open the door. And we can't get in that way 'cause of how the door is, it's so much that a body can't fit through; only your hand. So we kicked the bottom. And she comes out with a little girl and she says, "Call 911. My name is Amanda Berry."

Kosich: Did you know who that was when that?

Ramsey: When she told me, it didn't register. Until I got the call to 911 and then I'm like, "I'm calling 911 for Amanda Berry. I thought that girl was dead." You know what I mean? And she got on the phone and she said, "Yeah, this is me." And the detective…Det. Gregory Cook said, "Charles, do you know who you rescued?"

Kosich: And when did you see Gina?

Ramsey: About…about five minutes after the police got here. See that girl Amanda, told the police, "I ain't the only one. There's some more girls up in that house." So they go up in there, 30, 40, deep. And when they came out, it was just astonishing. 'Cause I thought they would come up with nothing. Like I said, my neighbor, you got to have some pretty big testicles to pull this off, bro. Because we see this dude every day. I mean every day....

Kosich: What were the reactions on the girls' faces? I can't imagine to see the sunlight…

Ramsey: Bro, I knew something was wrong when a little, pretty white girl ran into a black man's arms. Something is wrong here. Dead giveaway. Dead giveaway.
When asked about the escape, Cleveland officials praised Amanda Berry for her her courage. "The real hero here is Amanda," Deputy Chief Ed Tomba of the Cleveland Police Department said. "She's the one that got this rolling. Without her, none of us would be here today."
"Due to Amanda's brave actions, these three women are alive today," agreed Police Chief Mike McGrath.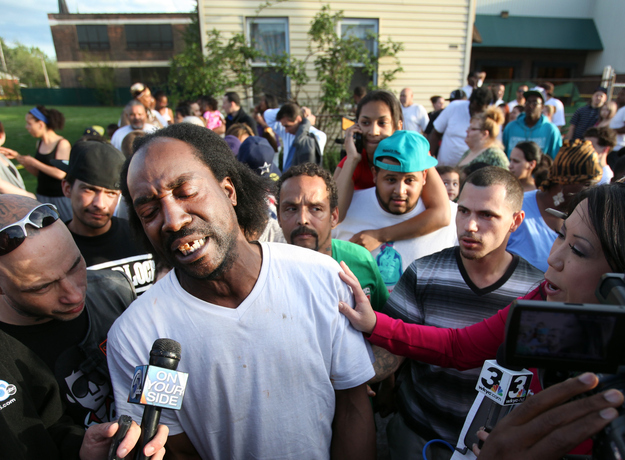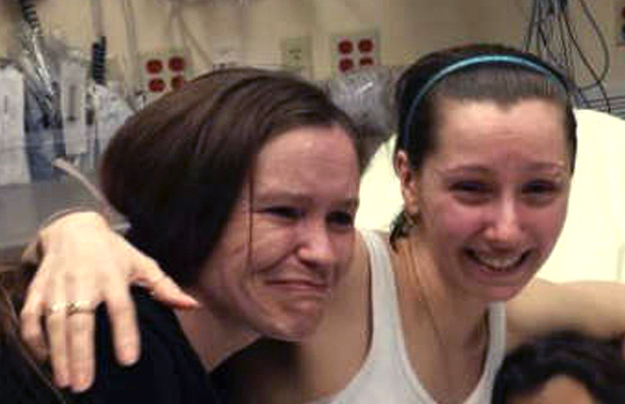 Cleveland Police Deputy Chief Ed Tomba described the women's reunions with their families Monday night as "chaotic." Witnessing it, he said, allowed for "nothing but compassion and love in your heart for them."
"These ladies are the ultimate definition of perseverance and hope," Cleveland FBI Special Agent in Charge Stephen Anthony said Tuesday. "Everyone kept the faith believing one day, they'd see their daughters, nieces, sisters alive again."