2.
Russian President Vladimir Putin tactfully ignoring the sudden appearance of a topless protestor.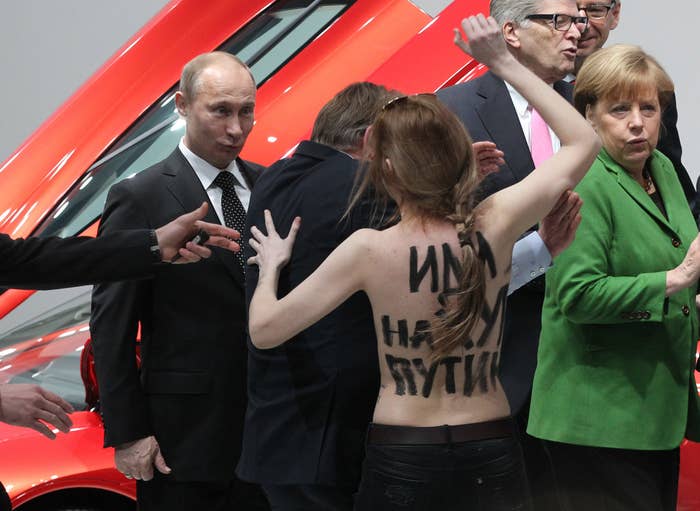 4.
U.S. Secretary of State John Kerry using his head for diplomacy during a trip to Afghanistan.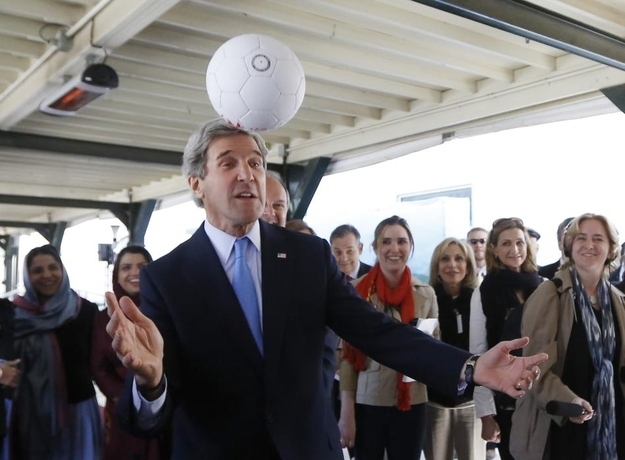 5.
U.K. Prime Minister David Cameron and French President François Hollande rocking out before a joint press conference.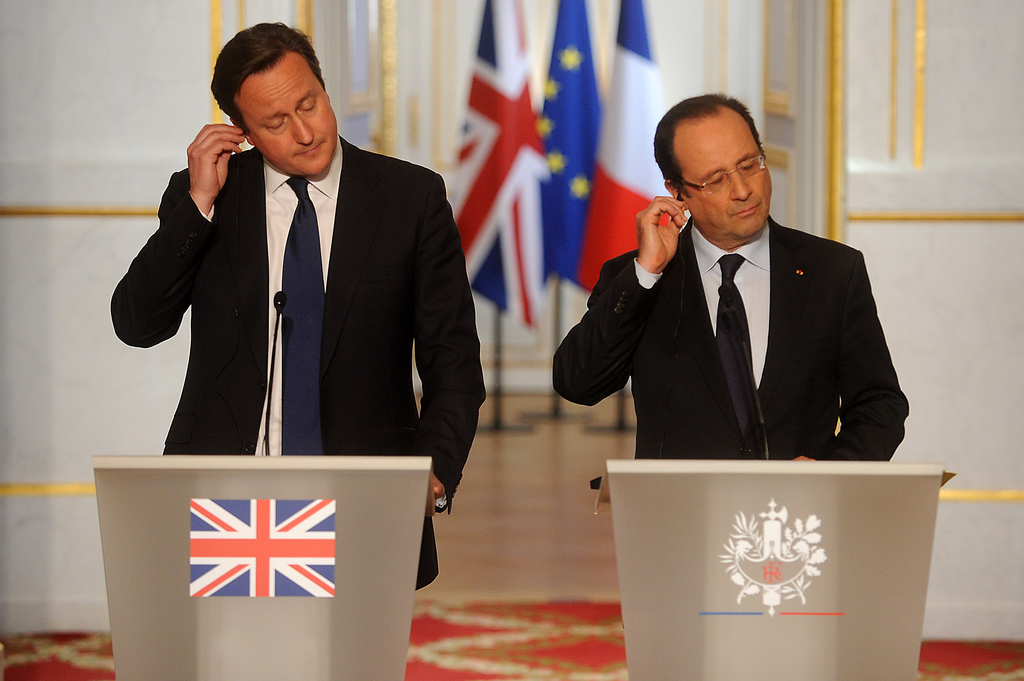 6.
Greek politician Nikos Michaloliakos channeling his inner Grumpy Cat as he's taken into police custody.
7.
First daughters Malia and Sasha Obama taking photos of themselves while their embarrassing parents kiss during the inaugural parade.

8.
Former Italian Prime Minister Silvio Berlusconi peacefully napping during the speeches portion of the George W. Bush Presidential Center dedication ceremony in Dallas.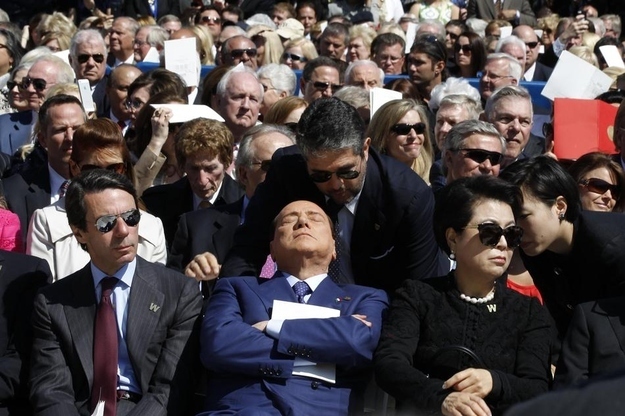 9.
President Obama and President Putin posing for one of the most awkward photo of two world leaders that the world has ever seen.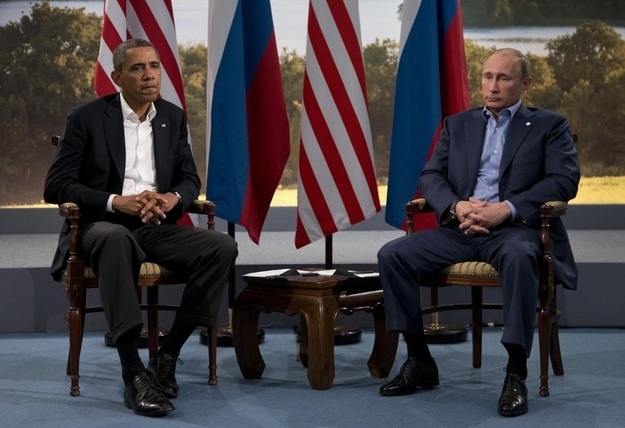 10.
President Putin apologizing for the awkward photo, but come ON, it wasn't entirely his fault.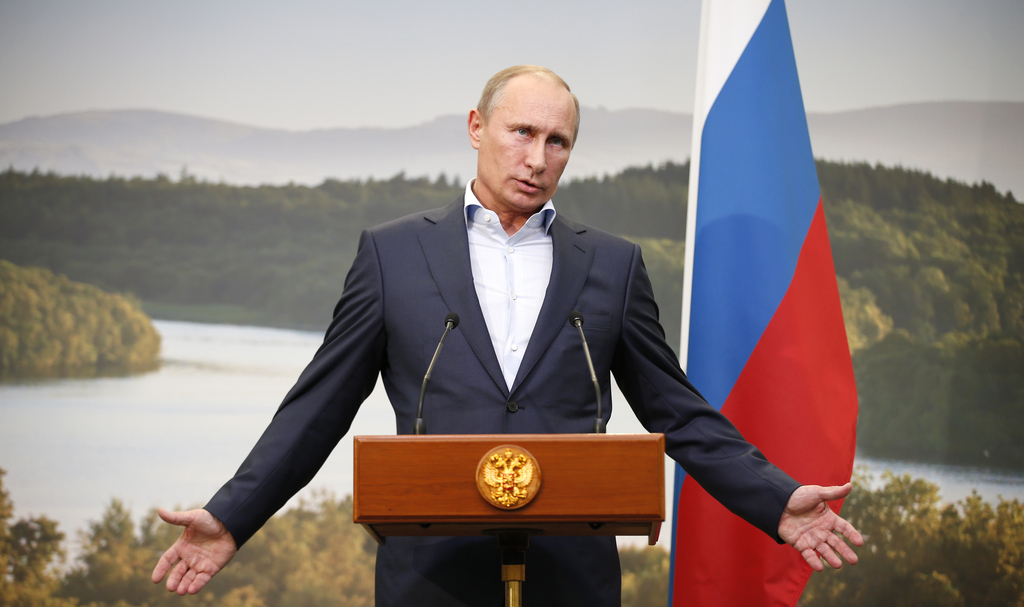 11.
President Obama checking to see if his personal umbrella attendant can rest his arm during a rather wet news conference.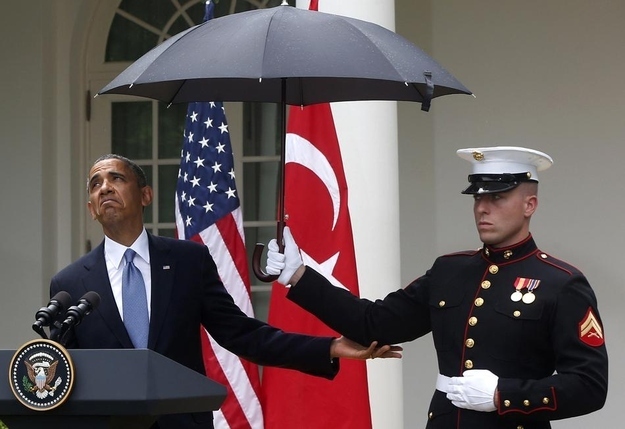 13.
U.S. Senator Chuck Schumer paying very close attention to Beyoncé during the presidential inauguration.
14.
President Putin and Pope Francis staring each other down at the start of a meeting at the Vatican.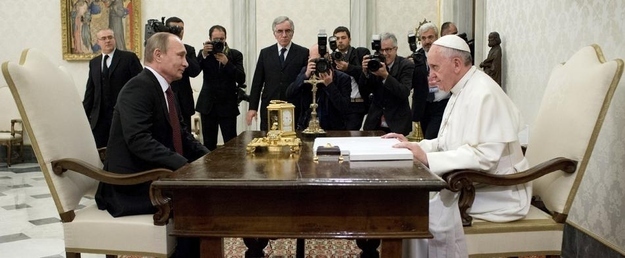 15.
President Hollande realizing he's accidentally sat on a thumb tack during a visit to a school in northern France.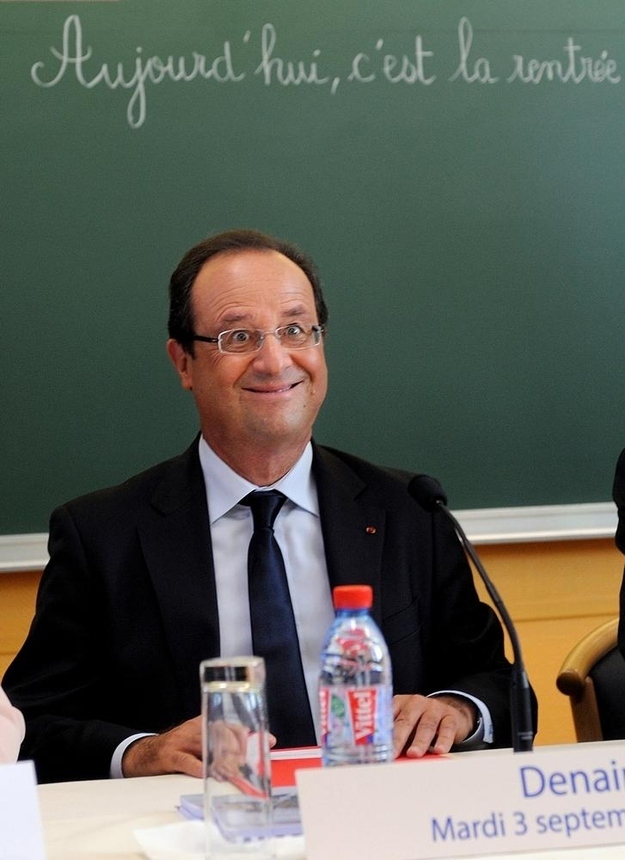 16.
Former British energy minister Chris Huhne being 100% done with photographers while arriving at court in London.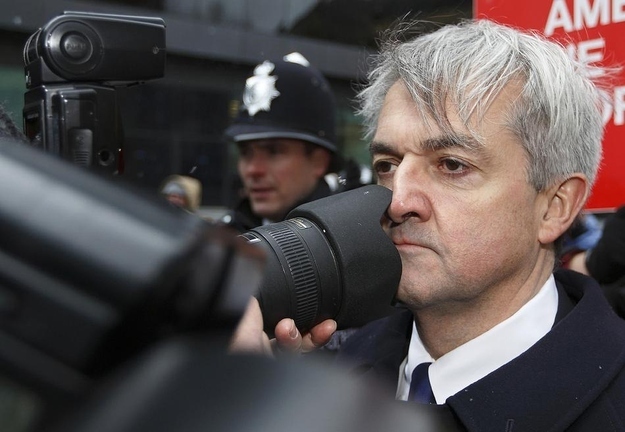 17.
This truly creepy picture of a table troll checking out President Obama.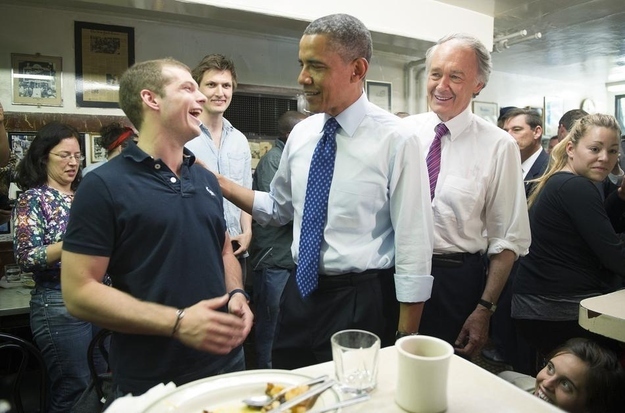 18.
President Putin and Secretary of State Kerry working it in some amazing batik shirts during a meeting in Indonesia.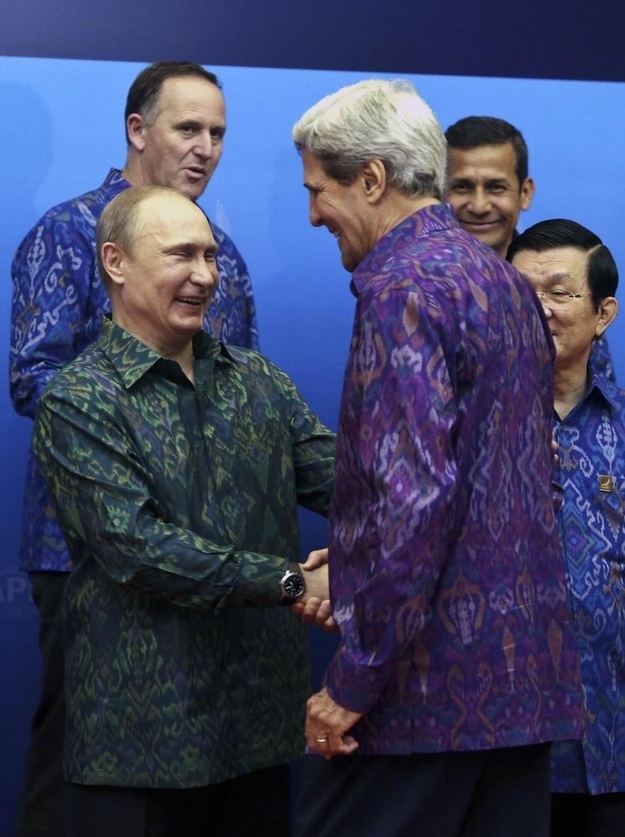 20.
BFFs Kim Jong Un and former NBA star Dennis Rodman watching some basketball in Pyongyang, North Korea.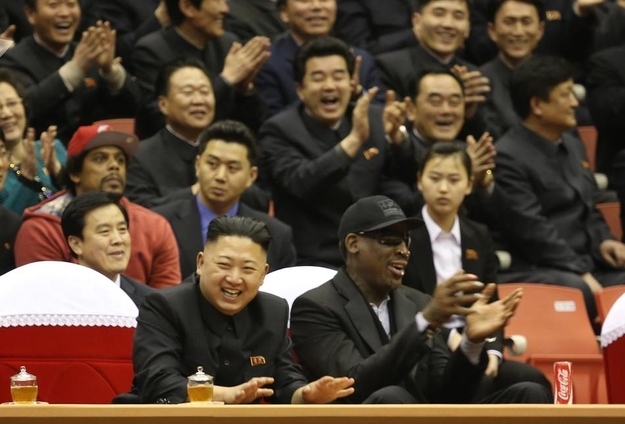 21.
Prime Minister Cameron, Denmark Prime Minister Helle Thorning Schmidt and President Obama taking a VIP selfie during Nelson Mandela's memorial service. As one does.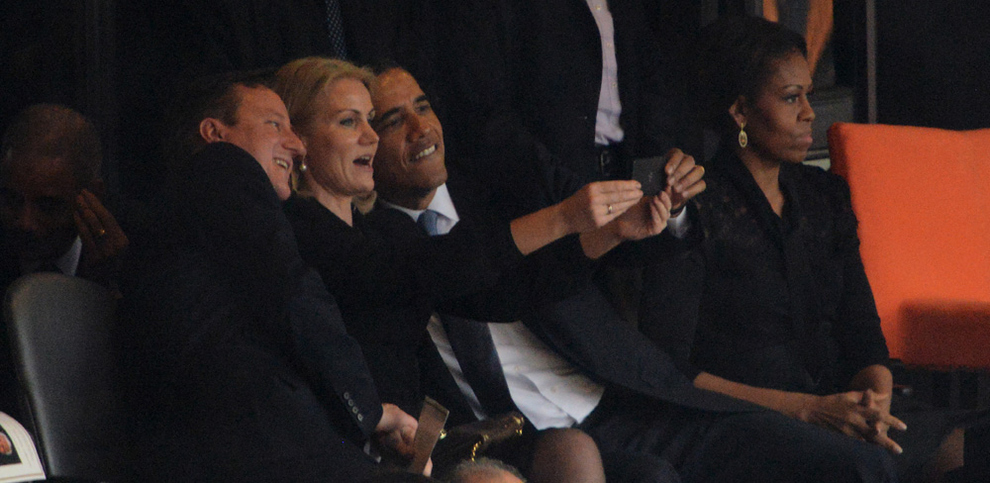 22.
President Putin releasing his inner Bond villain in a Russian submarine (this is clearly the most important photo of the year because obviously.)