Texas Gunman Tweeted With Extremists Before Attack On Muhammad Drawing Contest
Elton Simpson used the hashtag #texasattack shortly before he and Nadir Soofi opened fire on police outside the event in Garland.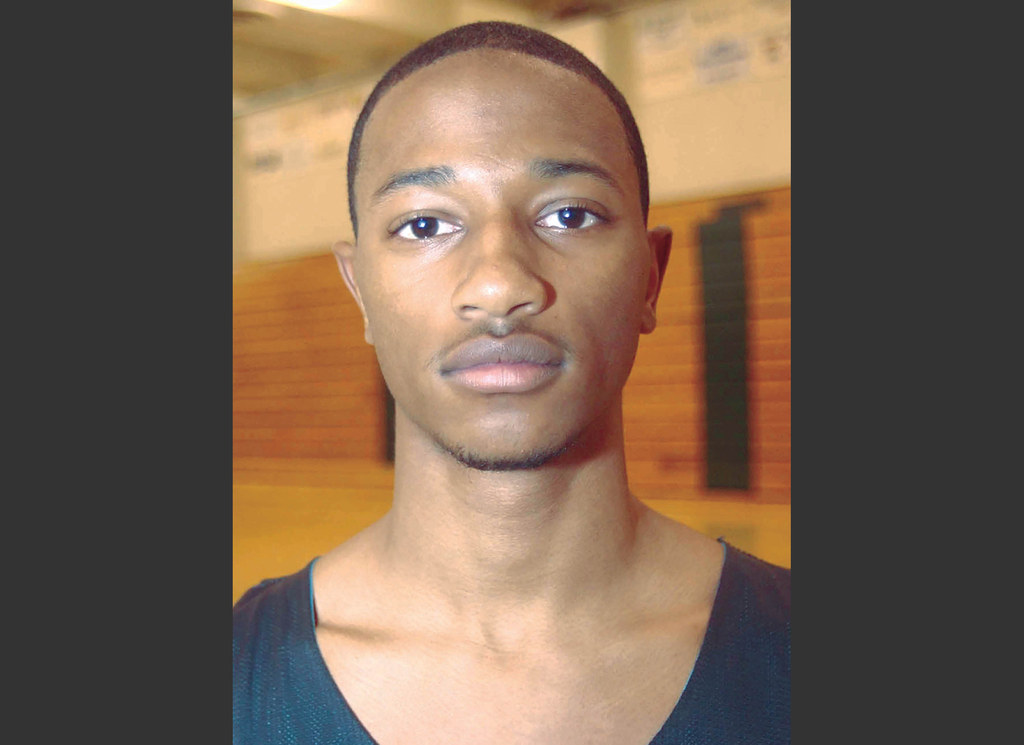 Federal authorities confirmed Wednesday that Elton Simpson, one of the two shooters in the Garland, Texas, attack outside a contest to draw the Prophet Muhammad, took to social media moments before the shooting, the Associated Press reported.
Speaking with the AP after having been briefed on the federal investigation, Texas Rep. Michael McCaul, the chair of the House Homeland Security Committee, said that Simpson tweeted the hashtag #texasattack some 20 minutes before he opened fire on officers outside the event.
McCaul also said that Simpson's account included images of American al-Qaeda leader Anwar al-Awlaki, and that his final tweet had said: "May Allah accept us as mujahideen," or warriors of jihad.
The account @atawaakul matches McCaul's description. It has since been suspended. Here's the tweet he sent before he and Nadir Soofi got out of a black sedan holding guns and opened fire on the officers: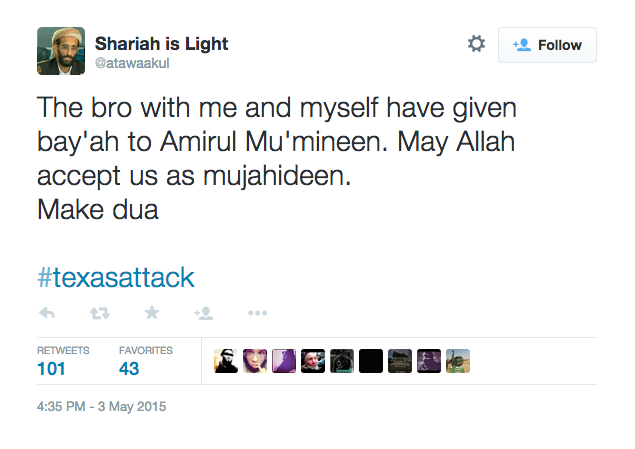 @atawaakul was one of several accounts that Simpson appears to have used. Many ISIS supporters on Twitter have multiple accounts, since they get suspended so frequently.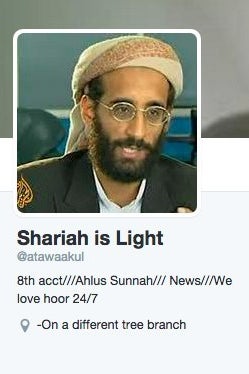 One of Simpson's tweets from a now-suspended account gave advice for how to respond if your home is raided by authorities.

This sentiment was echoed in another tweet from around that time.

In April, Simpson tweeted about the "Draw Muhammad" contest.

On the same day, Simpson tweeted that living in America felt like being in "a choke hold."

This tweet was shared by "Mujahid Miski," one of the most vocal supporters of ISIS on Twitter. The New York Times identified Miski as Mohamed Abdullahi Hassan, a Somali-American now in Somalia.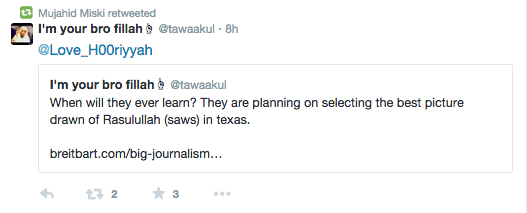 Hassan posted a series of tweets about Simpson after his death was confirmed. They appear to have been friends.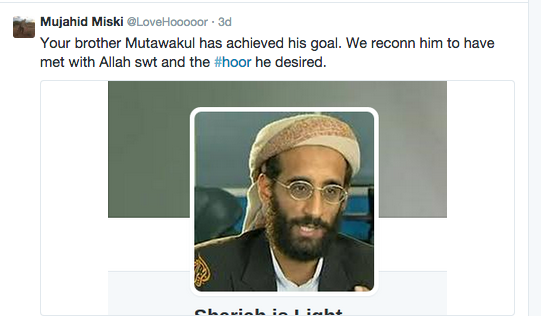 One of Simpson's last tweets urged his followers to follow the account of Abu Hussain al-Britani, identified by the New York Times as a British fighter named Junaid Hussain.
Hussain praised the shootings on Twitter.


After the shooting, other users praised Simpson for his actions.
Nicolas Medina Mora and Claudia Koerner contributed reporting.