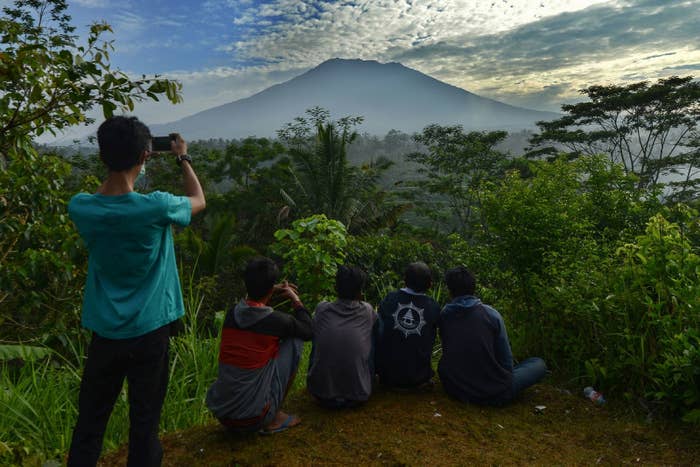 Tens of thousands of people have fled their homes as officials warn of an imminent volcanic eruption on the Indonesian island of Bali.

Mt. Agung, one of the country's 120 active volcanoes, has shown a marked increase in seismic activity since August and appears poised to erupt for the first time in more than 50 years.

The country's highest level of volcanic alert was issued on Friday and officials have established a disaster zone of 12 kilometers (7.5 miles) around the volcano's crater.

"All of the areas must be emptied and all people in the areas must be evacuated," a spokesperson for the Indonesian Volcanology and Geological Disaster Mitigation Center said Friday. "No tourist or public activity is allowed there."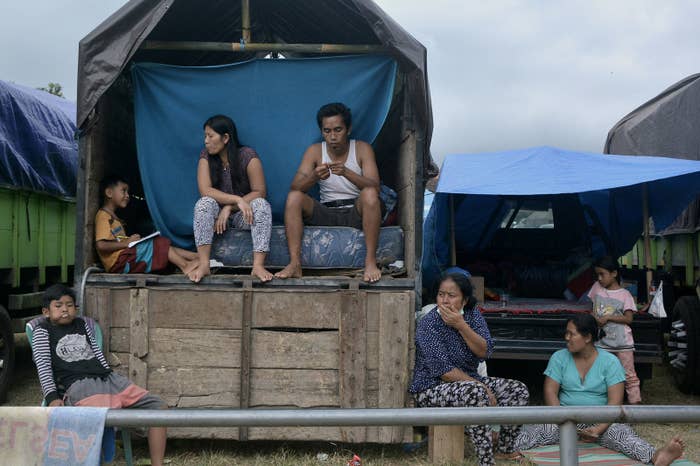 An official with the Indonesian National Disaster Mitigation Agency (BNPB) told the Associated Press Thursday that as many as 122,000 people had fled, an increase on the Indonesian Red Cross' figures of 91,000 figures.
On Monday the agency reported that 48,540 people had been evacuated to the official government camps, numbering some 500 around the island. This number appeared to not include those who have fled to unofficial refuges established by volunteers and local communities. Hours after the BNPD press conference on Monday, the Indonesian Red Cross put the number of volcano evacuees at 57,418.
Officials estimate that more than 10,000 people remain in the danger zone. "There are still people who don't want to be evacuated," BNPD spokesperson Sutopo Purwo Nugroho said during Monday's press conference. "The reason is, firstly, the mountain hasn't erupted yet. Secondly, they are worried about their livestock."

Despite warnings, many who have evacuated their homes return to the disaster zone daily to care for their livestock.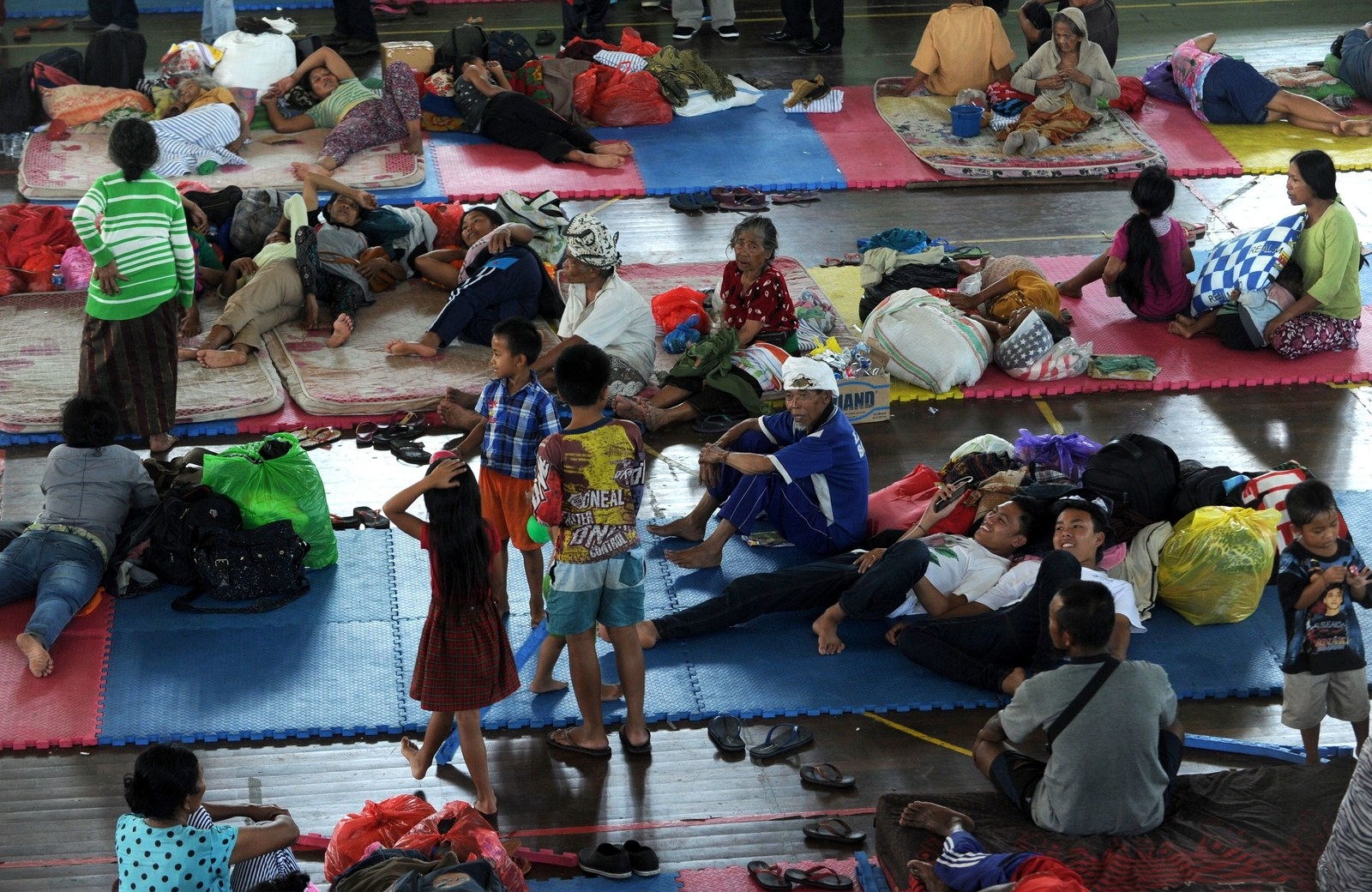 The area around Mt. Agung is currently experiencing 500 tremors a day and magma has nearly reached the summit.
Mt. Agung's last eruption in 1963 left more than 1,000 people dead and destroyed nearly 2,000 villages. Per the Associated Press, ash from the eruption spewed as high as 12 miles into the sky and lava destroyed everything within 5 miles of the volcano's crater.
Still, scientists are not sure an eruption will occur.
"We cannot predict when it will erupt, but monitoring shows the potential to erupt is high," Sutopo said. "No instrument can predict with precision when a volcano will erupt."