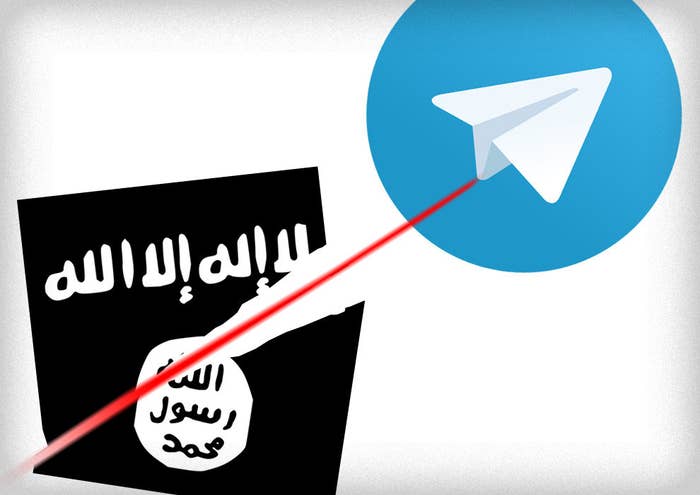 Following public and political pressure , messaging app Telegram blocked dozens of ISIS-related channels on Wednesday after the terror group used the platform to claim credit for the terrorist attacks that left 129 dead in Paris.
Soon, channels in different languages that had been sharing ISIS press releases and propaganda videos were disappearing from the app.
One channel, which called itself the "Islamic Cyber Army Elite Section" and has now been taken down, shared a message warning its followers that Telegram was taking action against ISIS accounts.

Telegram tweeted to confirm that they had blocked "78 ISIS-related channels across 12 languages" after users reported them as abusive.
"We were disturbed to learn that Telegram's public channels were being used by ISIS to spread their propaganda," Telegram said in a statement posted on its public channel within the app.
After thanking the users that reported the ISIS accounts, Telegram said that it would be introducing "an easier way for our users to report objectionable public content" in an update to the app, which will be coming out later this week.
According to the app's FAQ, "While we do block terrorist (e.g. ISIS-related) bots and channels, we will not block anybody who peacefully expresses alternative opinions."
This move goes against previous public statements from Telegram's founder and CEO, Pavel Durov, who has in the past mocked proposals to take down ISIS content from the app.
In the past, ISIS accounts have quickly moved from one platform to another, so if the ban remains in place, it's likely that the group's supporters will begin using a new app to communicate within the next few weeks.