A North Carolina teacher and part-time pole dancing instructor has been suspended after a Facebook video she posted of her performing a routine in her home was forwarded to school administrators.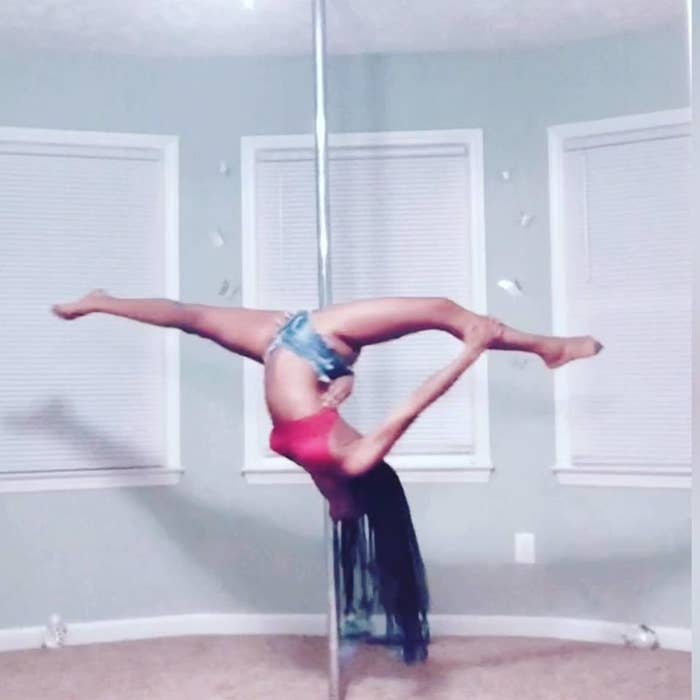 Kandice Mason told BuzzFeed News she was preparing to start work as a sixth-grade English and language arts teacher at West Hoke County Middle School in Raeford, North Carolina, when she was suspended because administrators objected to the pole dancing videos she posted on her personal Facebook page.
Mason declined to provide her age to BuzzFeed News but said that she is a widow and single mother of two daughters. She holds three degrees: a master's in psychology, a bachelor's in English, and a certificate in phlebotomy.
Mason said that she has been pole dancing in her home for four years and uses it as a way to exercise, de-stress, and as a form of creative release.
Mason told BuzzFeed News that she faced professional backlash for her hobby at a previous job, and since then she has taken steps to separate her personal and professional life on social media.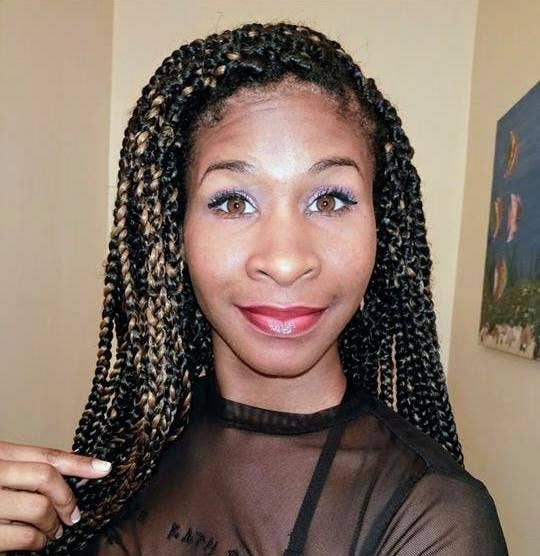 Mason has made an effort to make her personal Facebook account more private, including using a different display name and limiting who can find her using the search function. Additionally, she has never affiliated her personal account with schools where she was employed.
But Mason said she was at orientation at West Hoke County Middle School when she was asked to come to the principal's office for an emergency meeting with an assistant superintendent.
"When I came into the office, she had my Facebook profile pulled up onto her personal computer and my most recent video," Mason told BuzzFeed News.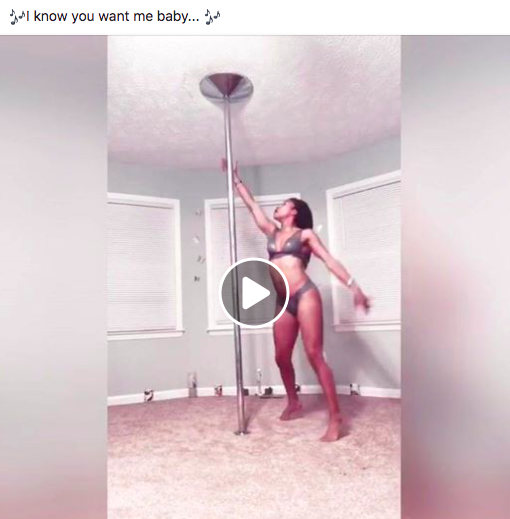 The video, which shows Mason pole dancing to the track "Superman" by the rapper Eminem, was apparently sent to the assistant superintendent by an anonymous tipster.
Mason said that the assistant superintendent told her that she was unable to find her Facebook page after receiving an initial message from the anonymous tipster telling her to "check out Ms. Mason's page." The administrator, Mason said, only found it after the tipster sent a follow-up message with a screenshot of the video on her page.
"The superintendent, the principal, and another woman basically berated me about how my song choice was vulgar, and that if parents found out they would have an issue," Mason said. "She also asked me what I thought seventh- and eighth-grade boys would think and whether they would still view me as a teacher."
Mason said she told the administrators what parents thought depended on their personal views of pole dancing and that she couldn't control what the boys thought.
The administrators then told her that she needed "to think about her choices" and was forced to surrender her school-issued laptop and leave the campus, Mason said.
When asked by local news station ABC11 why Mason was suspended, a representative for Hoke County Schools declined to give specifics, but cited a policy that employees should be "role models," even when not at work.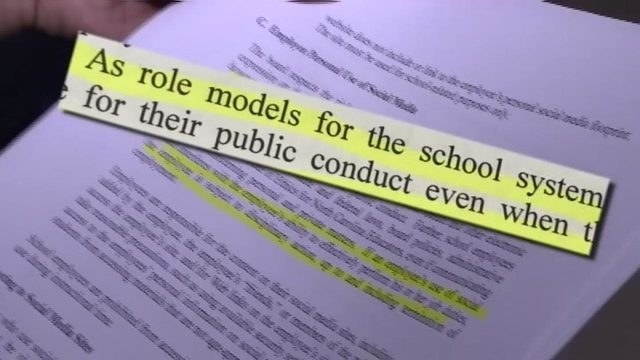 BuzzFeed News has reached out to Hoke County Schools for more information on the policy and how it relates to Mason's suspension, as well as clarification on any social media guidelines the district may mandate for teachers.
Mason told BuzzFeed News that she considered giving up her hobby after she was passed over for a promotion at a previous job because of her pole dancing hobby.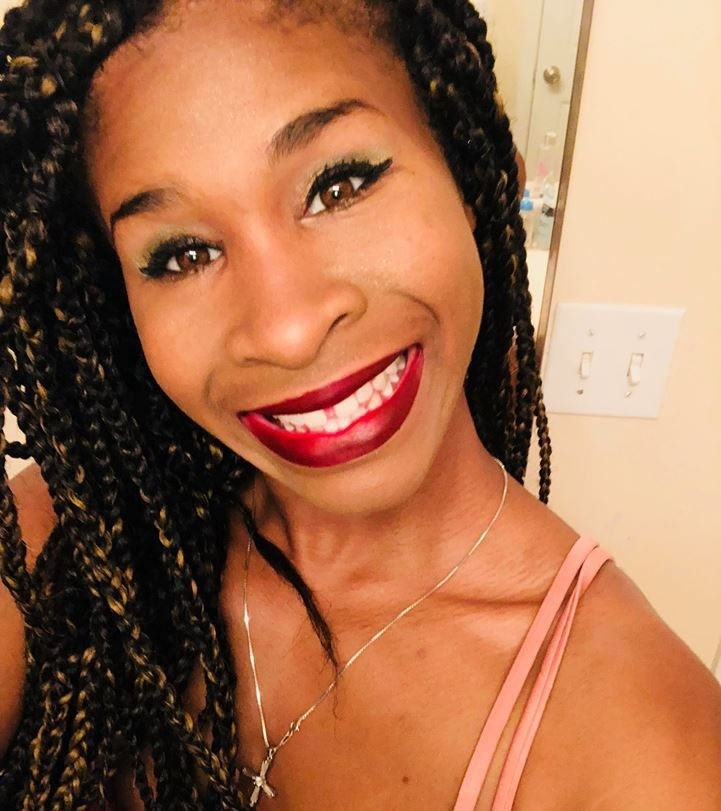 "It was my outlet, my sanctuary, my peace, my go-to to unwind, my time to be FREE. Letting everything go and just be myself, no matter what form that took," she said. "[But] I remember the first heartache I and my daughters felt when I found out I didn't get the position that would take me off government assistance. My girls were so saddened they were crying. I felt so horrible for what happened I cried too. I blamed myself. I began to ask if I should keep my passion or part with it."
Mason said that despite it all, she decided to keep dancing after watching the children's movie Leap! with her daughters.
"I dance because it's in my heart, it's in my soul. I dance because it makes me feel free. It's a huge part of my identity," she said. "Telling me not to dance would be like telling a ballerina to dance in a closet. It would be like telling a butterfly not to fly."
Mason also told BuzzFeed News that she plans to fight to retain her teaching job.