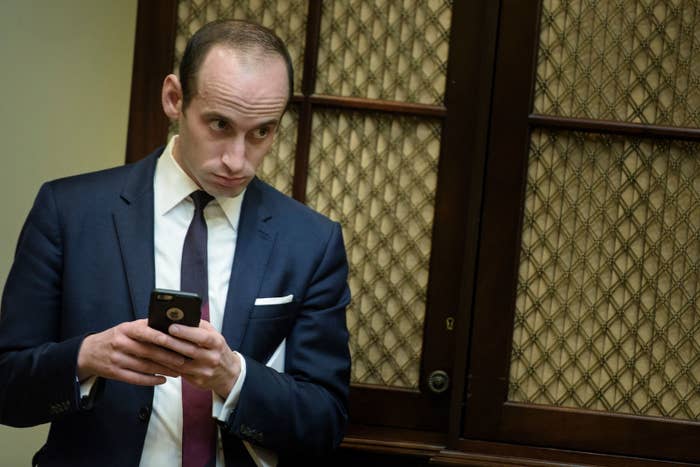 Some of Stephen Miller's family members have a problem with the Trump administration as well as their relative's role in it, and have been making their feelings known on their personal Facebook pages.
"With all familial affection, I wish Stephen career success and personal happiness, however I cannot endorse his political preferences," Miller's uncle David S. Glosser wrote in a lengthy comment on the Johnstown, Pennsylvania, newspaper Tribune-Democrat's Facebook page in November, in response to a story about Miller's roots in the area. Stephen's mother, Miriam (Glosser) Miller, who is David's sister, grew up in Johnstown with her family.
"The Glosser family escaped Europe as dirt poor immigrants, joined the community, built businesses, and honestly sold goods to their fellow Johnstowners," Glosser wrote. "My nephew and I must both reflect long and hard on one awful truth. If in the early 20th century the USA had built a wall against poor desperate ignorant immigrants of a different religion, like the Glossers, all of us would have gone up the crematoria chimneys with the other six million kinsmen whom we can never know."
Other members of Miller's extended maternal family chimed in on the post, one even noting that at least they did not share the Trump adviser's last name.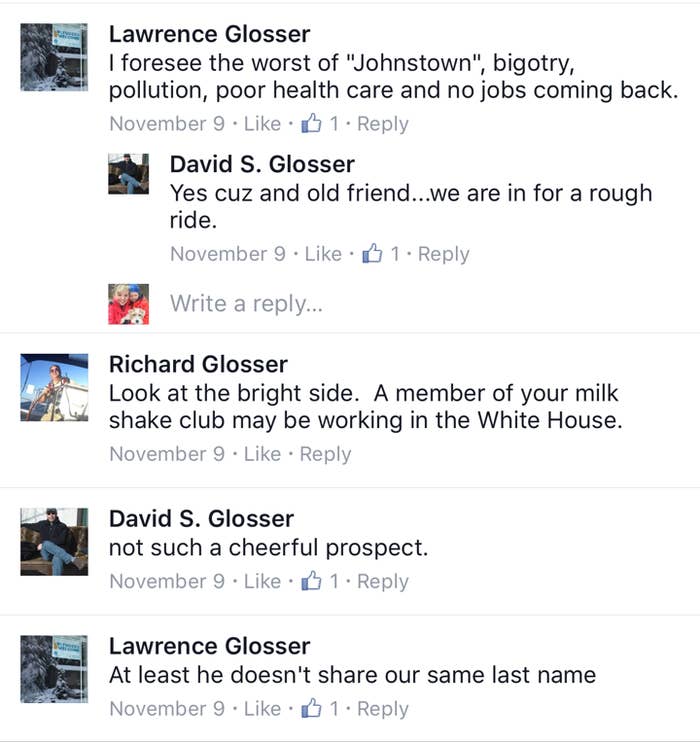 Miller has made no secret of the fact that he comes from liberal roots. According to a 2016 Politico profile, his conservative awakening came after reading a copy of National Rifle Association CEO Wayne LaPierre's 1994 book, Guns, Crime, and Freedom.
Miller's mother, according to her brother David Glosser, was raised by "life-long Democrats." A Los Angeles Times profile described Miriam and her husband Michael Miller as "A Jewish family of longtime Franklin Roosevelt Democrats." Stephen's parents established the Michael and Miriam Miller Family Foundation, a 501(c)(3) charitable organization, in 2012.
Since November, the dialogue among Miller's extended family members about the Trump administration has gotten a bit more pointed.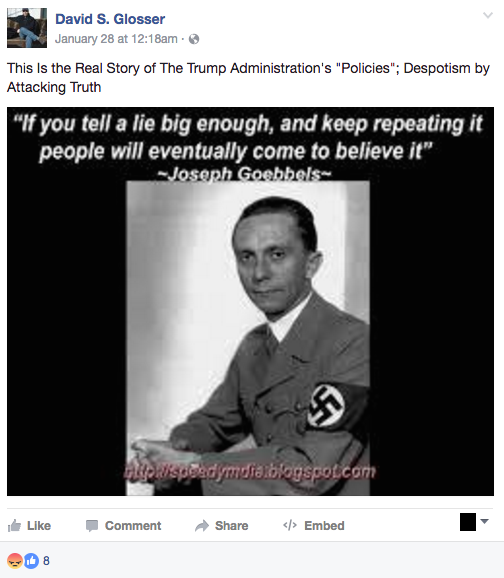 And some are not too happy about their relative's role in it.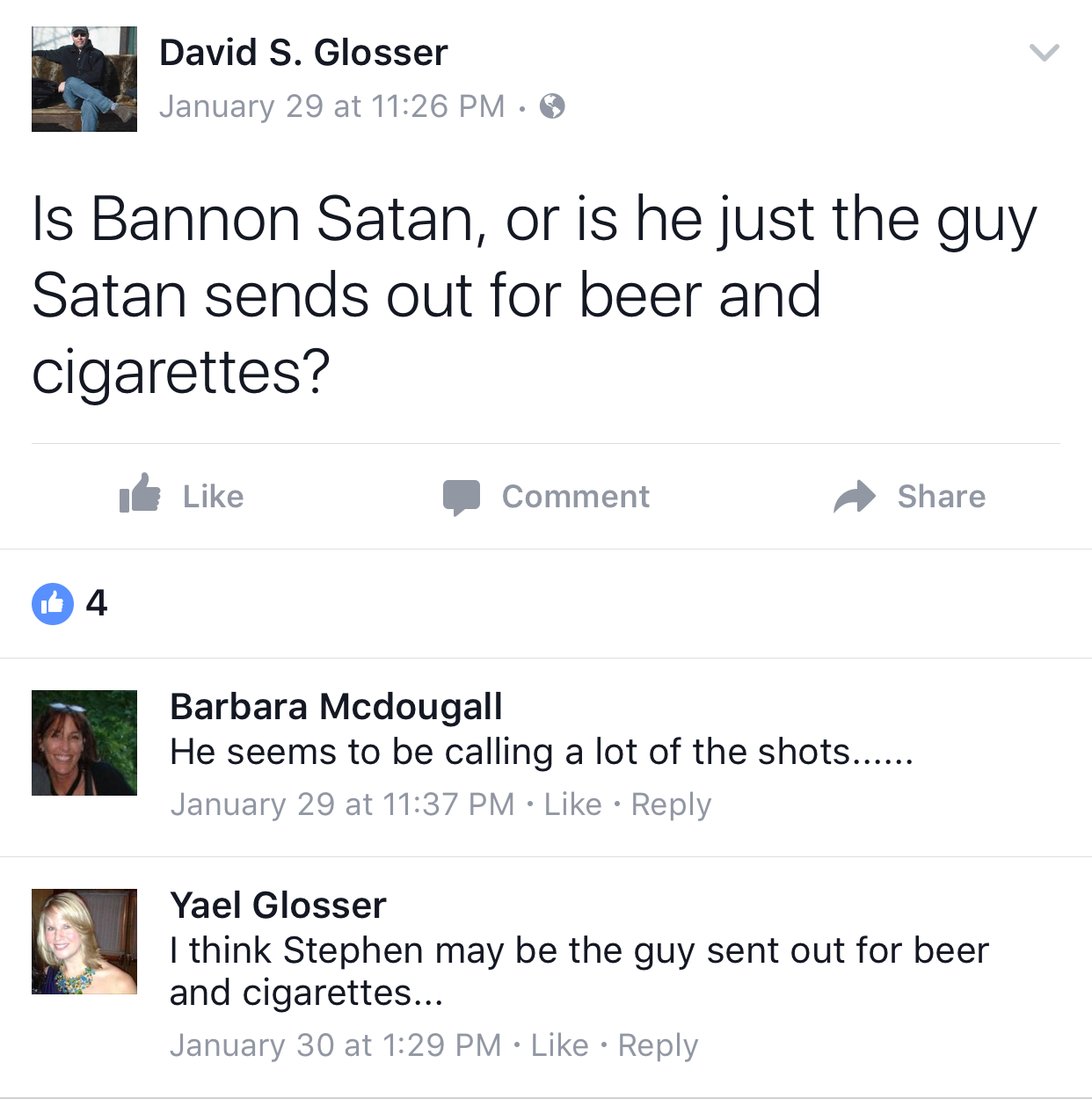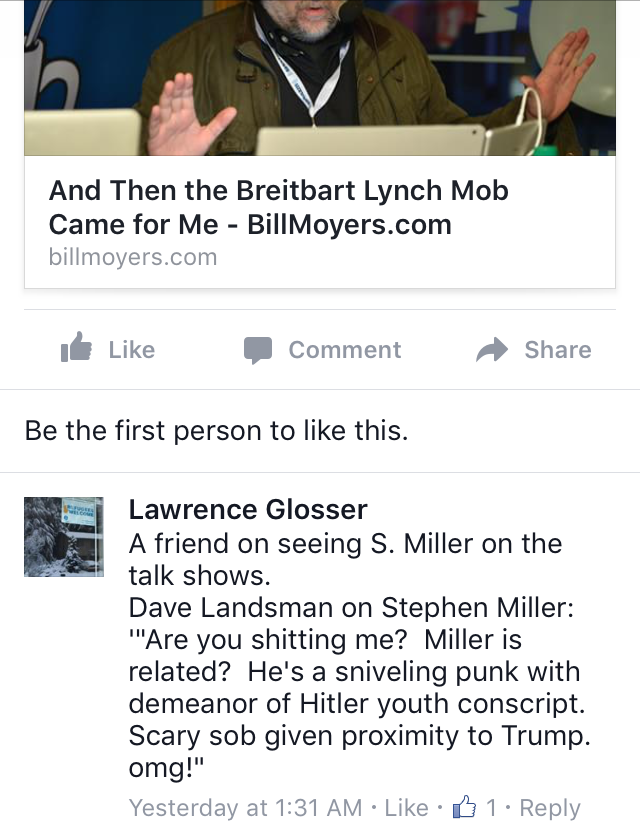 Some posts compare the new administration to Nazi Germany.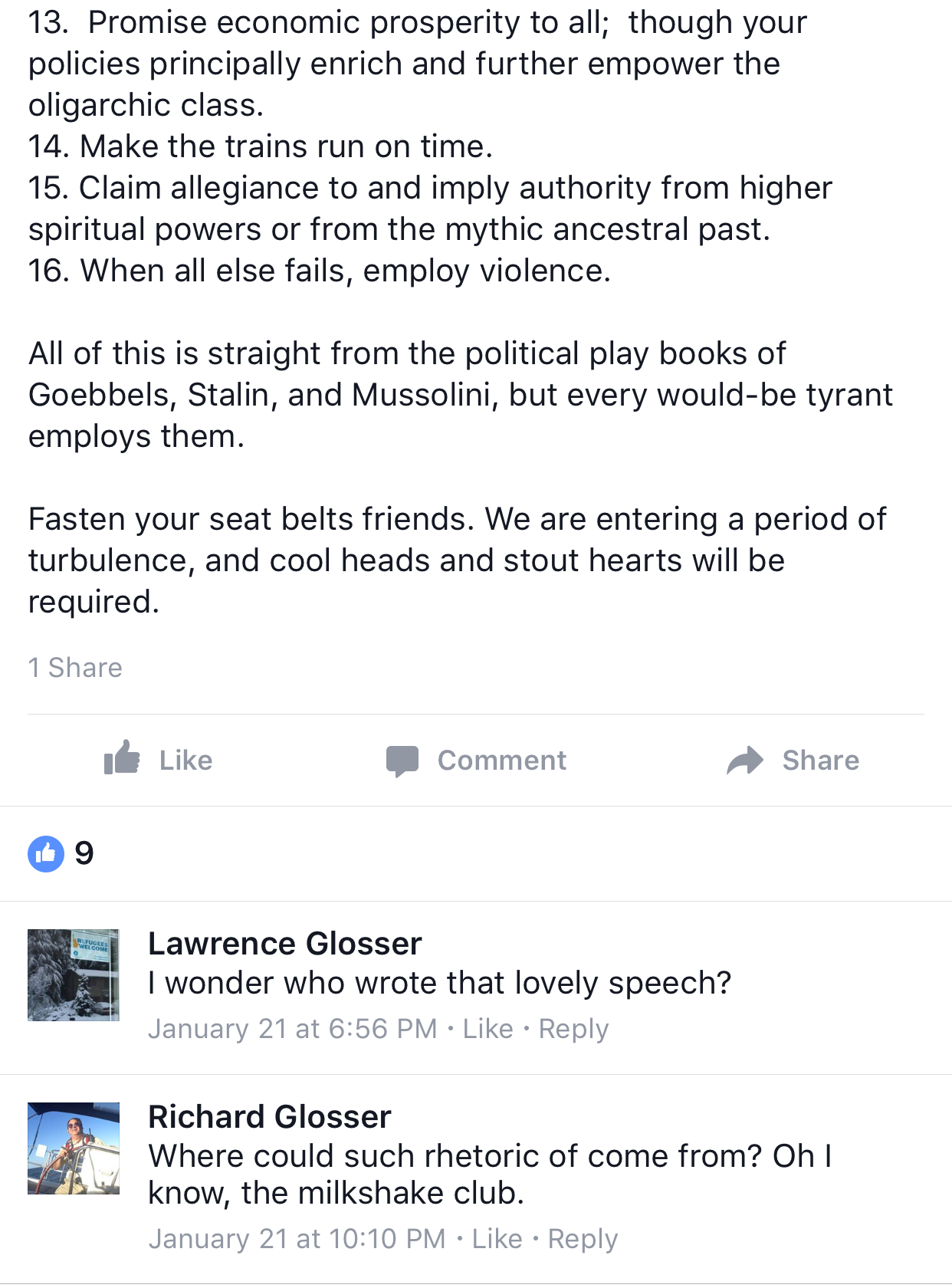 And Miller (who is Jewish) as Nazi propaganda minister Joseph Goebbels.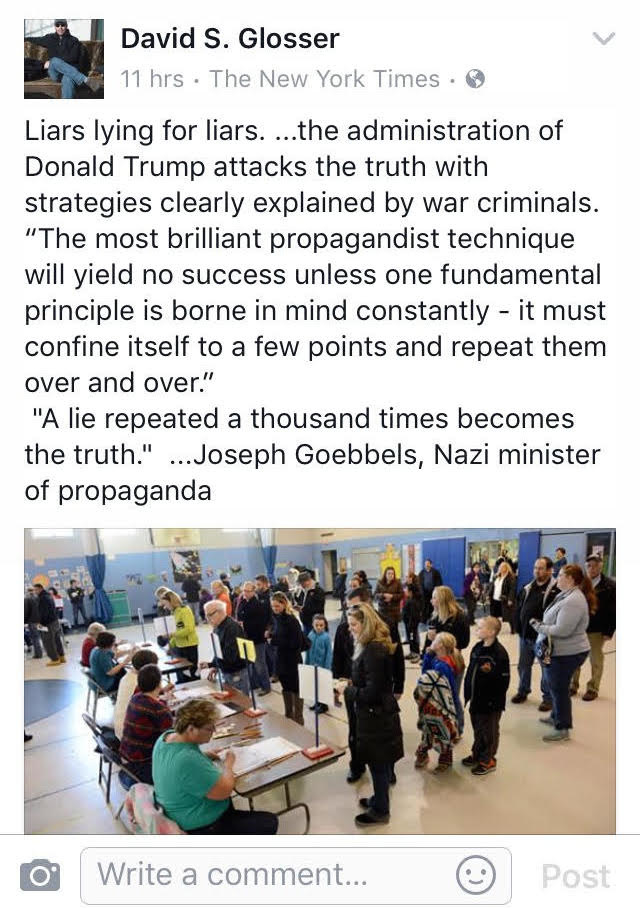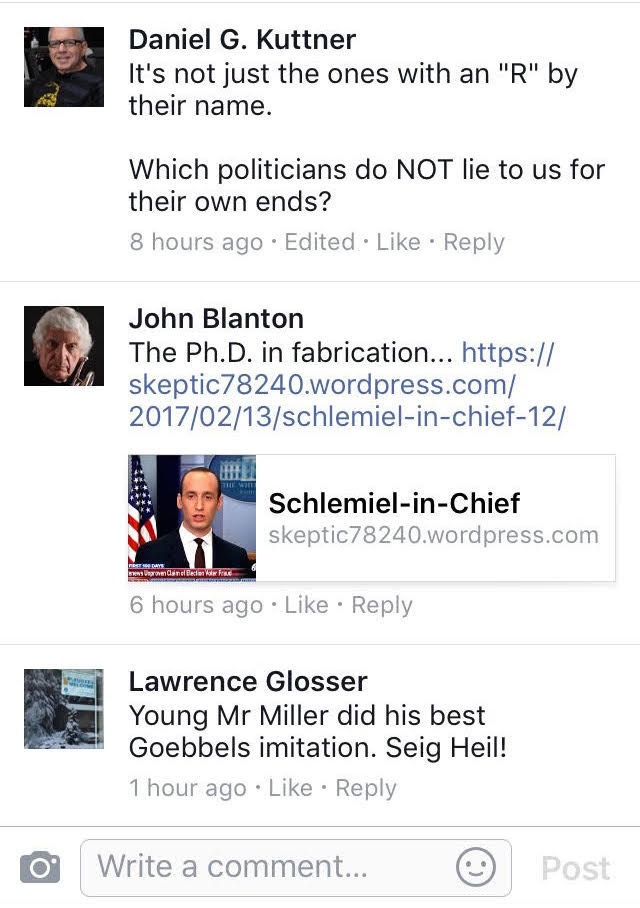 Although the family is primarily made up of Democrats, Miller is not the lone conservative. When asked about Stephen Miller and his role in the administration, Richard Glosser, whose remarks are pictured above, told BuzzFeed News via Messenger, "As one of the few Republicans of the family, I'm very proud."
BuzzFeed News reached out to Miller and his family members for comment and will update this post when they respond.