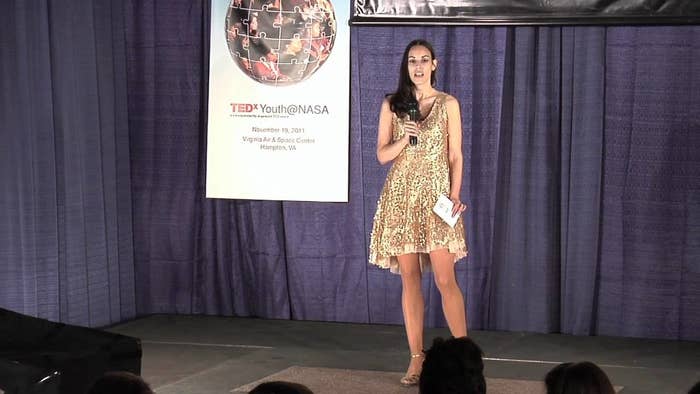 A scientist's tweet about wearing a sparkly dress while delivering a talk to students at NASA has inspired women online.

Rita J. King, a futurist and executive vice president for business development and codirector of Science House, shared a picture of the sequined dress she wore.

(A futurist is a type of scientist who analyzes trends, probability, data from the past and present, and a multitude of other information to postulate potential futures — and what actions to take to obtain the best possible outcome.)

When she delivered the speech on Nov. 19, 2011, King was a futurist at the National Institute of Aerospace, NASA's think tank in Langley, Virginia. Her talk was part of a TEDxYouth NASA event for students.

King told BuzzFeed News that one of the coordinators reached out to her before the day with an unusual request.

"A group of girls had written a letter requesting that I wear something sparkly for the event because they wanted to believe that scientists could be sparkly," she said. "They wanted to see a 'sparkling geek.'"

King said she wouldn't normally speak at NASA wearing sequins, but she thought it was an important request.
"I found the sparkliest dress I could," she said. "I wanted to show them I heard them."
King's tweet resonated with lots of people and prompted discussions about so-called girly clothing in professional spaces where women are in the minority.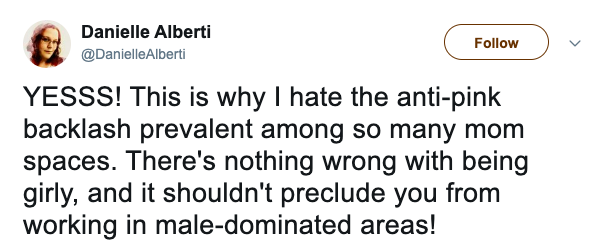 "Why should we have to chose between being a scientist and being sparkly?"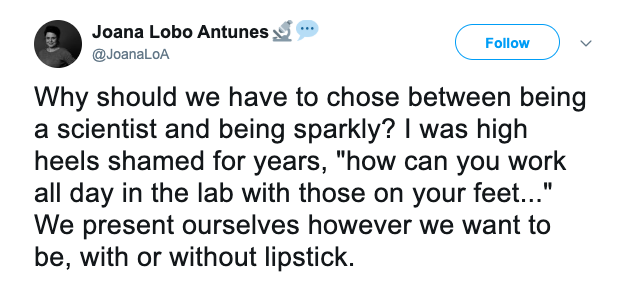 "Let's keep breaking that idea."
King told BuzzFeed News that she bought the sequined dress specifically for her talk eight years ago, but hasn't worn it since. She stumbled on the garment while cleaning out her closet and was amazed to see that her NASA pin was still attached.

"I couldn't believe this dress has been hanging here, and I thought about [that day] and how amazing it was [of the girls] to make the request," she said.
The overwhelming reaction to the tweet surprised King.
"It's making me emotional that so many people are responding to it," she said.

King said that her picture and story might seem particularly relevant, given the current political and societal climate, which she described as "a very painful collective moment," especially for women.

"It seems like at this moment there's something boldly subversive about getting up there and boldly, unapologetically wearing sequins because girls asked you to," she said. "I hope what they're responding to is the idea that women have a very important role to play and we have a lot of responsibility on us. Wearing sparkles does not in any way diminish the seriousness of what we're doing."