Here's Full Video Of Stephen Colbert Crashing RNC Stage Dressed As "Hunger Games" Character
The Late Show host dressed as the Hunger Games character and mocked Donald Trump before being escorted offstage by security.
Stephen Colbert crashed the stage at the Republican National Convention Sunday night dressed as Caesar Flickerman from The Hunger Games.
A part of the magical moment was captured by Cassandra Fairbanks and posted to Twitter. (Fairbanks' video was uploaded without her permission and without credit to YouTube on Sunday night by a third party and has been viewed more than 4 million times.)
After being deposited back on the convention floor, Colbert appeared to be filming with a camera crew, so there was hope we might get to see a full version of his antics.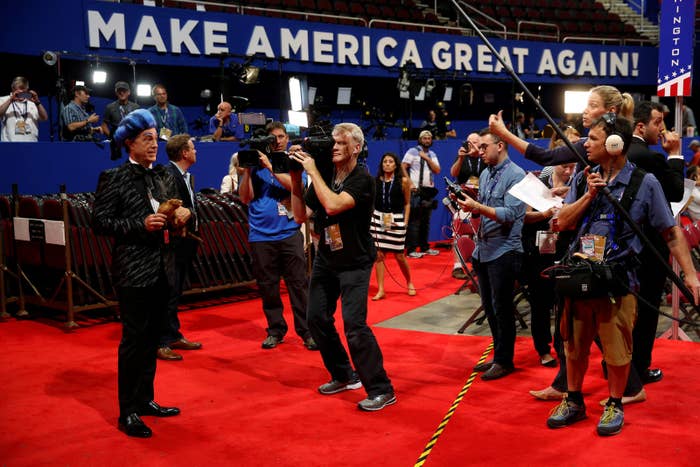 We see Colbert, as Flickerman, and his pet weasel Caligula arrive outside the RNC.
After some brief, hilarious, remarks, Colbert grabs the official convention gavel and performs his unofficial duty.
May the odds be ever in your favor, America!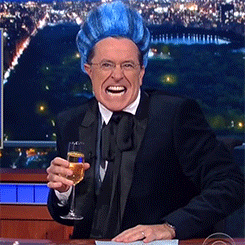 UPDATE
This post originally contained a link to a version of the video that had been uploaded without the permission of its creator.
CORRECTION
Stephen Colbert hosts The Late Show on CBS. An earlier version of this article misstated the name of the show.