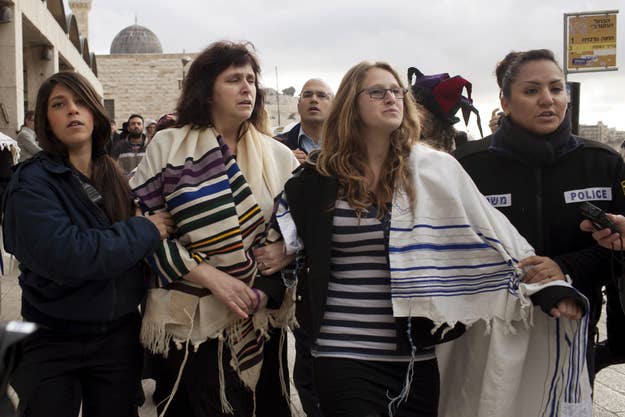 Ten women, including comedian Sarah Silverman's sister and niece, were arrested in Jerusalem yesterday after they tried to participate in prayers at the Western Wall.
Rabbi Susan Silverman and her daughter Hallel Abramowitz are members of "Women of the Wall," a group that has spent the past 25 years fighting for the right to worship freely at the Kotel, one of the holiest sites in Judaism. Men and women are both allowed to pray at the wall, but only in separate sections and under strict rules set by the Western Wall Heritage Foundation, a government-funded Orthodox group. In 2003, the Israeli Supreme Court upheld the foundation's ban on women wearing prayer shawls, reading from the Torah or praying audibly at the Wall.
The comedien tweeted her support to her sister and niece:
To which Silverman's niece Hallel responded:
Since 1988, the Women of the Wall have gathered at the holy site once a month to pray in defiance of the ban. The 200 women who took part in Monday's gathering were joined in prayer by a number of male supporters, including six former Israel Defense Forces paratroopers who had been among those that liberated the Western Wall in 1967. The men prayed along with the women from the opposite side of the mechitzah, the barrier that separates the sexes at the Wall. NPR reports that other men began yelling at them, saying Reform Jews don't belong at the wall — Israel's ultra-Orthodox do not recognize more liberal strains of Judaism.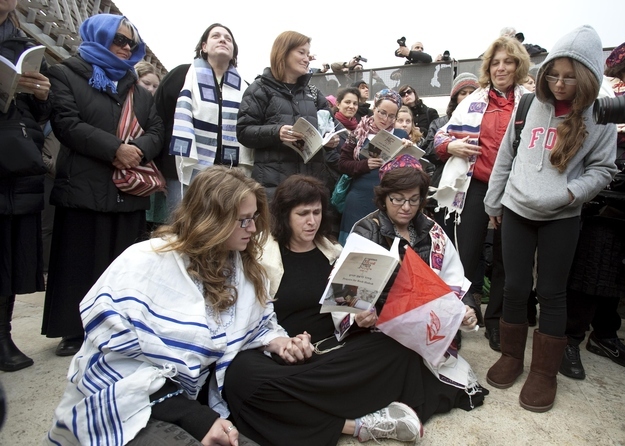 "Secular Israel, the democratic, Jewish state of Israel, has taken the keys to the holiest site of the Jewish people, and given it to one rabbi, who belongs to less than 8 percent of Israel's population," Women of the Wall leader Anat Hoffman told NPR, referring to the country's ultra-Orthodox Jews.
Police spokesman Micky Rosenfeld told the Associated Press that "the women were detained because they acted against court-ordered regulations that bar women from wearing prayer shawls at the Western Wall so as not to offend Orthodox Jewish worshippers." Rosenfeld told the press that the women leading the service were questioned for three hours but ultimately were not charged with a criminal offense. They will not be allowed to approach the wall for the next 15 days.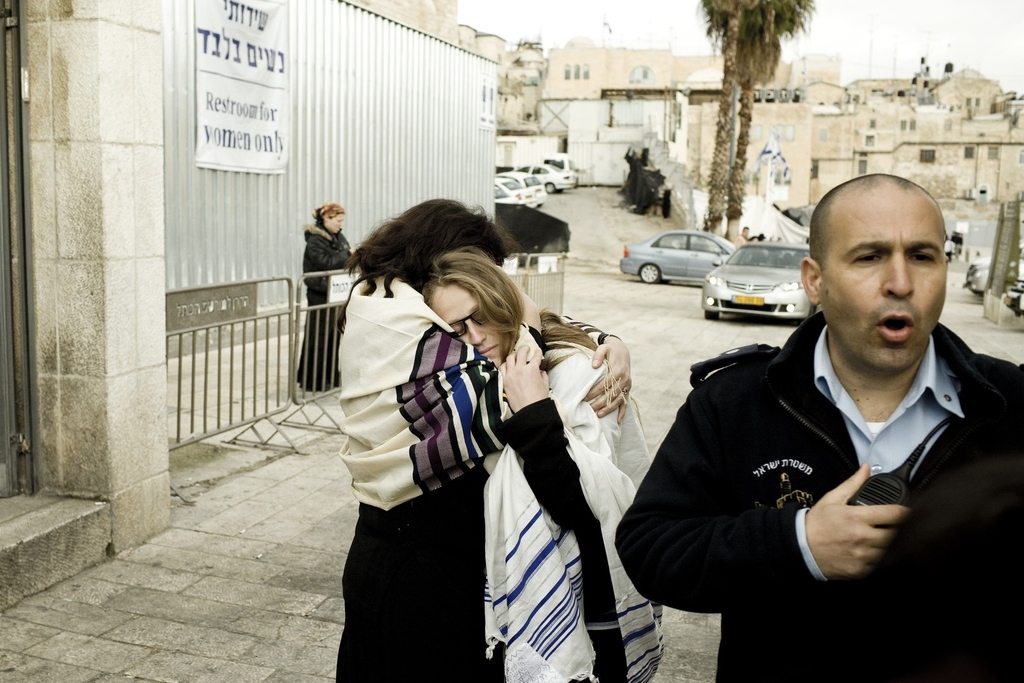 Laura, Sarah, Susan and Jodyne Silverman: