Samantha Markle on Thursday filed an amended complaint in her defamation lawsuit against her half-sister Meghan, Duchess of Sussex, two weeks after a federal judge dismissed the bulk of her claims as "futile."
Markle's lawsuit, filed in March 2022, originally concerned statements made in Finding Freedom, a biography of Meghan and her husband Prince Harry, Duke of Sussex, and in Meghan's March 2021 CBS interview with Oprah Winfrey. In an order dated March 30, Judge Charlene Edwards Honeywell dismissed the defamation claims based on the book with prejudice — meaning that Markle and her lawyers cannot refile based on them — because Meghan did not publish the biography. In the same order, Honeywell dismissed without prejudice the defamation claims from the Oprah interview and gave Markle and her lawyers a 14-day period to make changes to the complaint if they wished to continue the lawsuit.
The amended complaint repeats (with new language) the claims from the Oprah interview and includes seven new allegations of defamation from the Netflix docuseries Harry & Meghan, which debuted in December and quickly became the platform's highest-viewed documentary.
Markle claims that Meghan's statements in the interview and docuseries spread "malicious, hurtful, and damaging lies" about her around the world and "caused substantial, irreparable prejudice, injury, and harm to [Markle's] reputation… [causing] her great anxiety and emotional distress." She is seeking compensatory and punitive damages from her half sister, as well as court costs.
So what, specifically, is Markle suing Meghan for?
Let's start with the Oprah interview.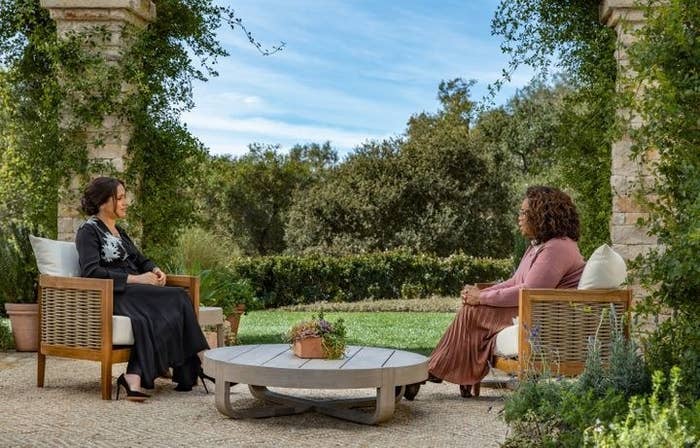 A key issue with Markle's claims in the original complaint was that she did not accurately quote the Oprah interview. In fact, the way she described the claims in the lawsuit was substantially different from what Meghan actually said — hence, Honeywell giving Markle and her lawyers the opportunity to correct the complaint and refile. The other claims from the interview, the judge said, were Meghan's personal opinions and therefore not defamatory.
In the amended complaint, Markle claims Meghan defamed her when she told Oprah that she "grew up as an only child," and answered in the negative when asked if she and her half sister were close. The statements, she says, were not "the mere opinion of an individual" but "weapon[s] to discredit and injure the reputation and pecuniary interests of [Markle]." She says Meghan's claim that the last time she saw Markle was "18, 19 years ago, and before that, ten years before that" was false and "ignored the multitude of phone conversations Meghan and [Markle] had enjoyed throughout the years." The amended complaint also alleges that Meghan defamed her sister by implying she was cashing in on their relationship when she said, "[Markle] changed her last name back to Markle … only when I started dating Harry. And so, I think that says enough."
"It is of importance that, rather than interpreting each word said, or each false set of words, it is important to look at the whole effect, of all that was said in the interview together … the context of these statements by Meghan was that [Markle] was falsely portraying that she was Meghan's sister; all so that [Markle] could gain wealth and fame pretending she was Meghan's true sister," the complaint states.
The amended complaint focuses not just on what Meghan said when interviewed for the Netflix docuseries Harry & Meghan, but all of the statements made about Markle in the program, because it was coproduced by the Sussexes' Archewell Productions. Markle claims that "all the statements were ultimately approved by and published by Meghan." (It's worth noting that Markle incorrectly identifies the other company behind Harry & Meghan as Blackwell & Ruth when in fact the series was created by Story Syndicate.)
"The series is disparaging and hurtful on its own; and the statements when taken individually or collectively, weave a narrative of lies that Meghan hides behind in an attempt to bolster her own false 'rags-to-riches' while actually discrediting her sister calling her a liar and 'fame seeker,' and far worse, going so far as to publish statements which imply or state that [Markle] is racist," the complaint states.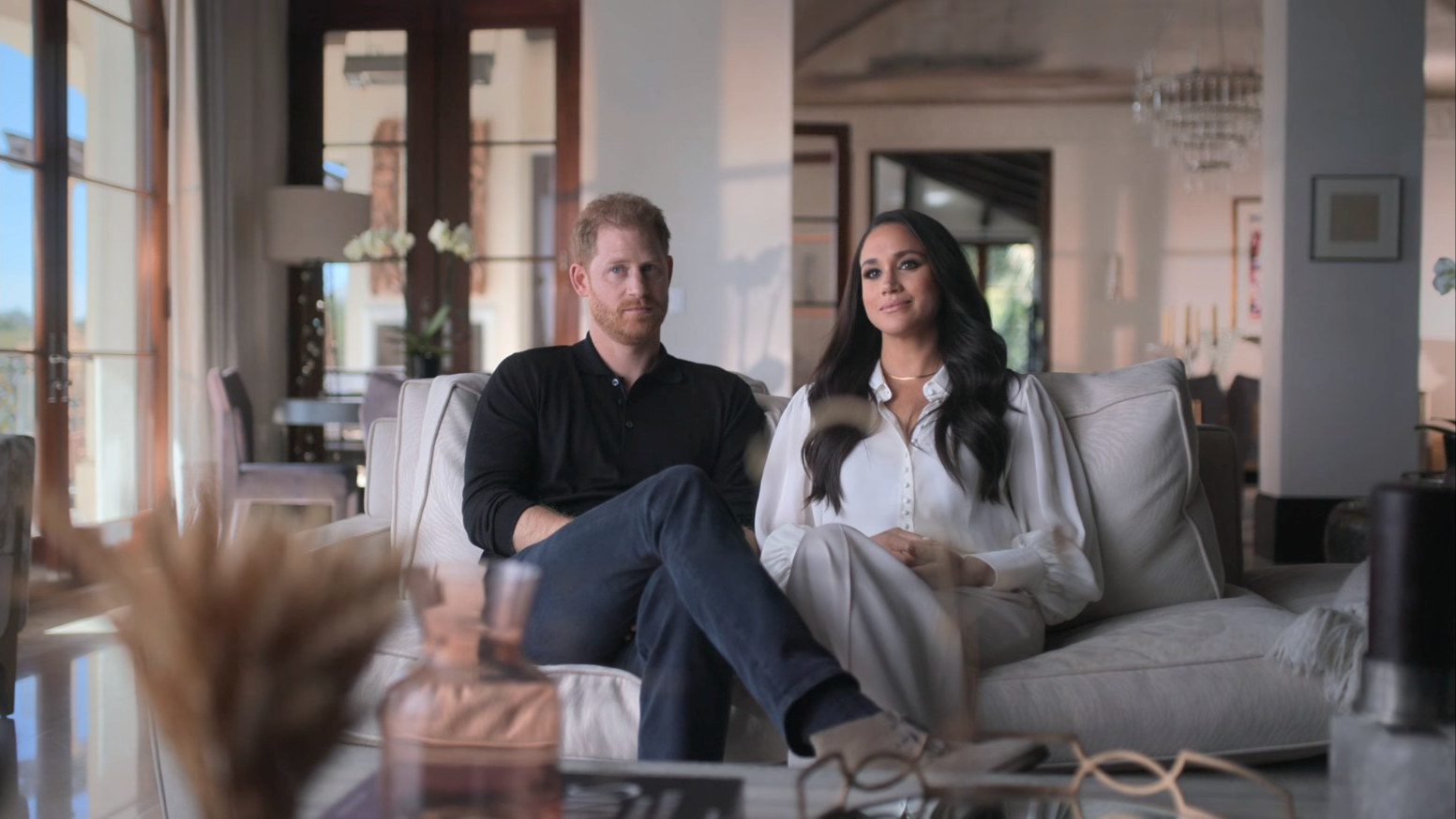 Three of the alleged defamatory statements in Harry & Meghan are Meghan's remarks about her childhood. Markle says Meghan's statement that her father "had two adult children who had moved out of his house" was false, as was Meghan's claim that she "[didn't] remember seeing [Markle] when I was a kid at [her] dad's house, if and when they would come around." Meghan's claim that Markle was telling people that she raised her half sister was not just untrue, Markle says, but "incendiary to Meghan's fans who have harassed and threatened Samantha due to these statements."
The other alleged defamatory claims in the Netflix docuseries concern a segment on the harassment Meghan experienced on social media and in the press. Markle claims that one of the people interviewed in the documentary was hired by Meghan to make false and damaging statements about her half sister's online activity. The person interviewed, Bot Sentinel CEO Christopher Bouzy, spoke in the docuseries about the online harassment and misinformation campaign targeting Meghan.
"Samantha Markle was part of the group that was putting out a lot of this disinformation," Bouzy said.
The members of the group, Bouzy said, were motivated by "hatred" and "race" and would use "derogatory terms" including "the n-word." Bouzy also said that Markle's primary Twitter account was suspended as a result and claimed that she had "11 different accounts."
In the amended complaint, Markle denies being part of a group spreading misinformation and claims to be "the victim of hacking and individuals creating imposter accounts." She claims that "trolls of Meghan" took over her primary account, forcing her to create other accounts, which were then also taken over by trolls. Her Twitter suspension, she says, was due to her endorsing Ivermectin (in violation of the platform's COVID-19 misinformation policy).
"The implication of the statements said in the series produced and edited by Meghan through her own words and hand-picked interviewees were incredibly damaging and dangerous," the complaint states. "The series falsely accused [Markle] to be a member of a hate group."
In March 2022, BuzzFeed News published an extensive investigation into Markle's online activity and found evidence of Markle using her Twitter accounts to spread conspiracy theories about her half sister. Markle denied these claims to BuzzFeed News and claimed to have been hacked, but failed to specify which of her accounts were hacked or provide any evidence that she was not in control of the profiles in her name.
Bouzy responded to the amended complaint on the social media platform Spoutible, writing, "Samantha Markle's lawyers filed this nonsense in court. Meghan Markle never retained Bot Sentinel or me." BuzzFeed News has reached out to Archewell Productions and Netflix for comment.
Meghan's lawyers have indicated that they intend to sue for costs under Florida's anti-SLAPP statute.