Members of Queen Elizabeth's family followed her coffin through the streets of London and up the aisle at Westminster Abbey in a solemn procession at her funeral on Monday.
The procession included members of the Mountbatten-Windsor family, who only make appearances at special royal family events.
Only a select group of individuals, including her children and three of her grandsons, marched behind her coffin from the Palace of Westminster — where her lying-in-state had been taking place since Wednesday — to Westminster Abbey.
Here are those members:
Charles and Anne are the Queen's two eldest children.
Peter Phillips, Prince Andrew, Duke of York, and Prince Edward, Earl of Wessex and Forfar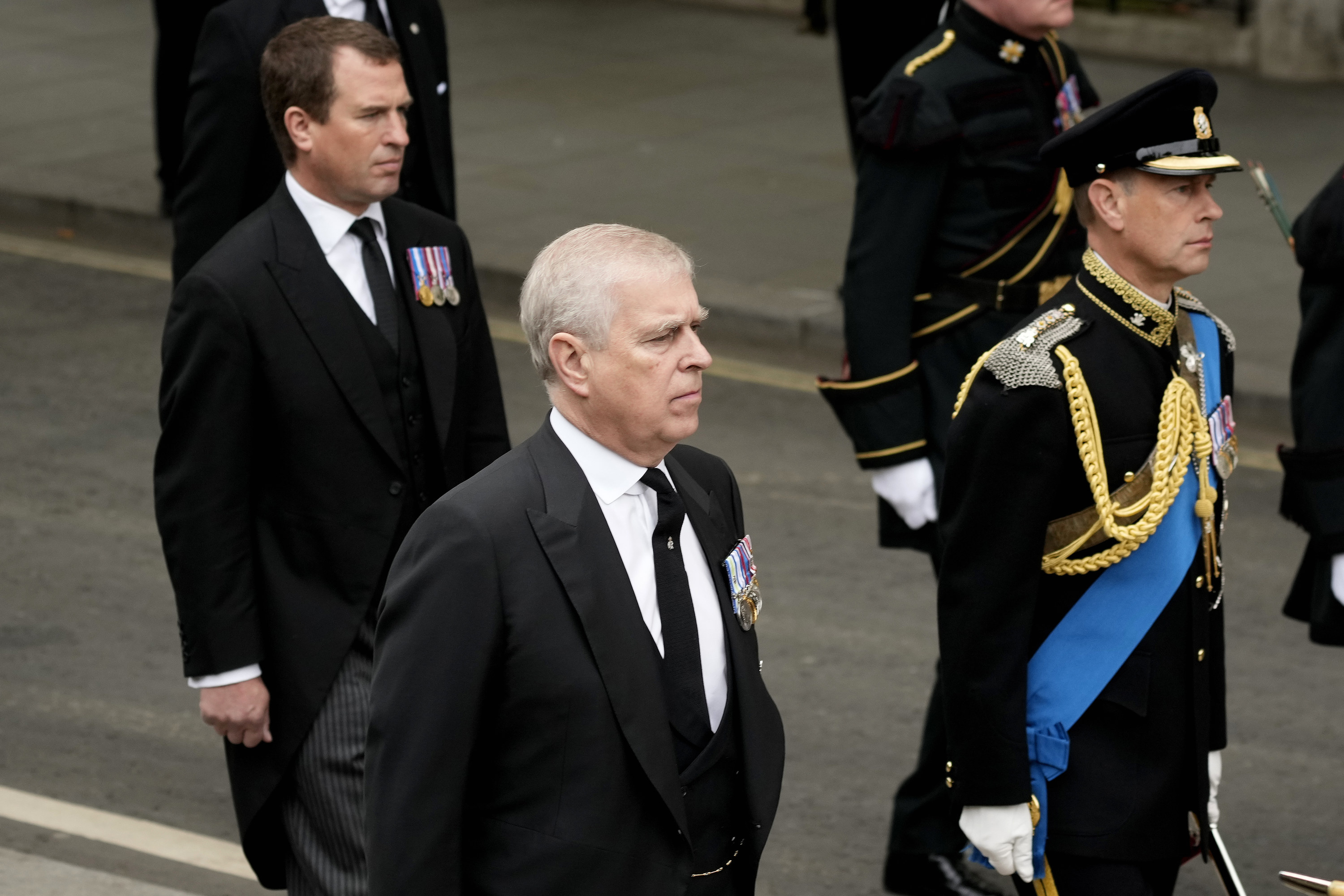 Peter Phillips is the Queen's grandson (Anne's son); Andrew and Edward are her youngest sons.
Prince Richard, Duke of Gloucester, William, Prince of Wales, Vice Admiral Tim Laurence, and Prince Harry, Duke of Sussex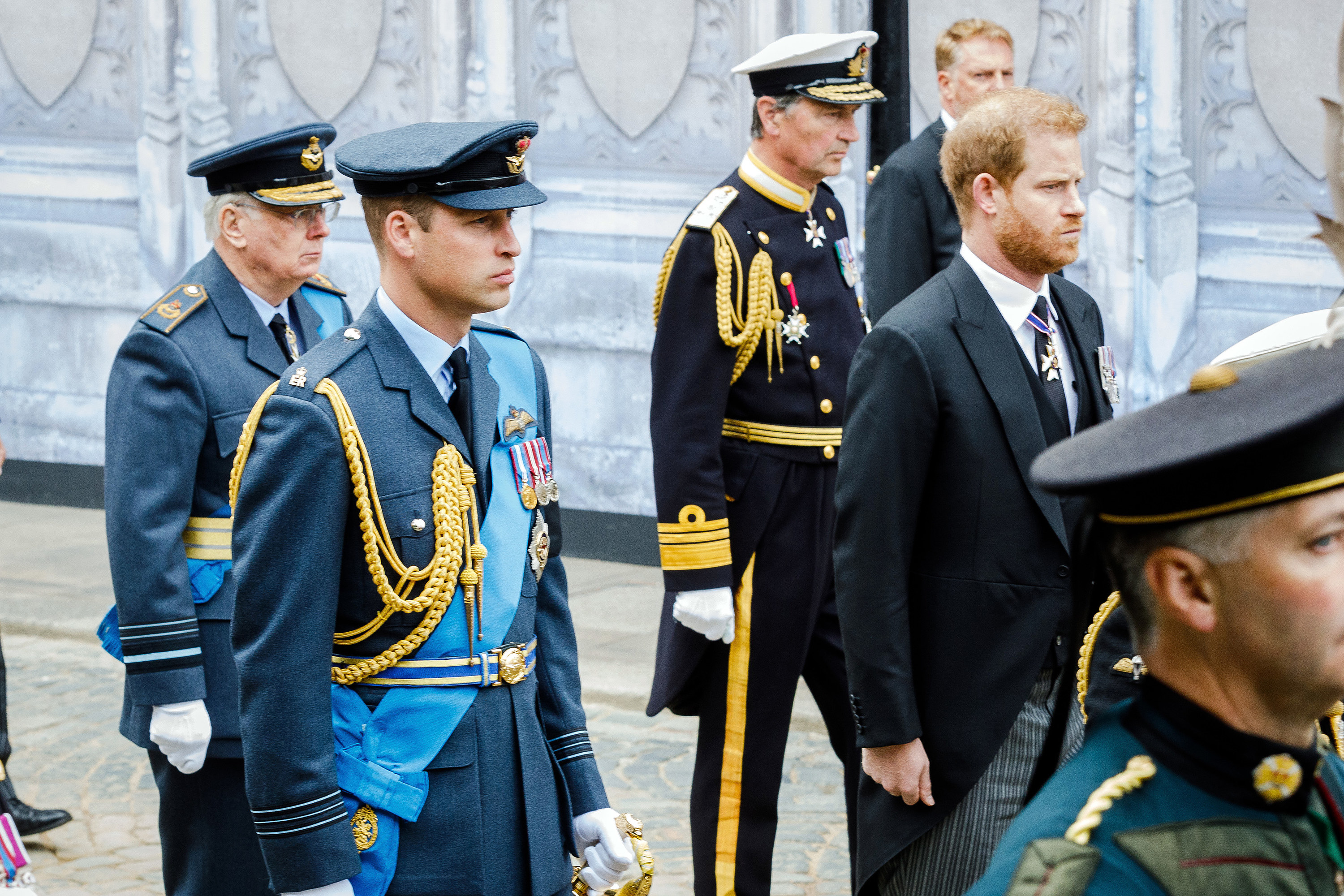 Richard is the Queen's first cousin. William and Harry are the Queen's grandsons. Laurence is the Queen's son-in-law, Anne's husband.
David Armstrong-Jones, 2nd Earl of Snowdon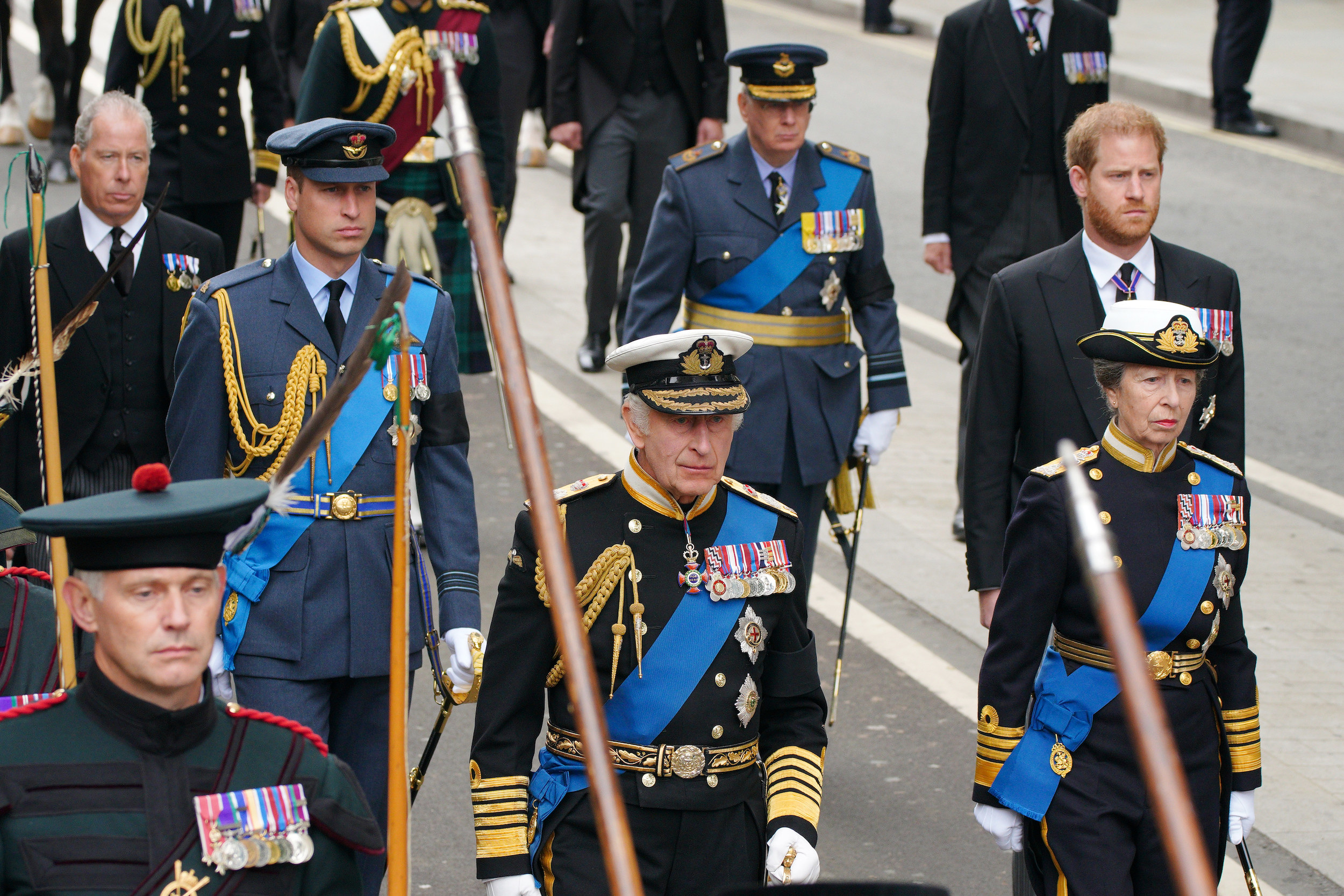 Armstrong-Jones (back left in the morning suit) is the Queen's nephew, the son of her sister Princess Margaret.
When the Queen's coffin reached Westminster Abbey, other members of the royal family joined the procession.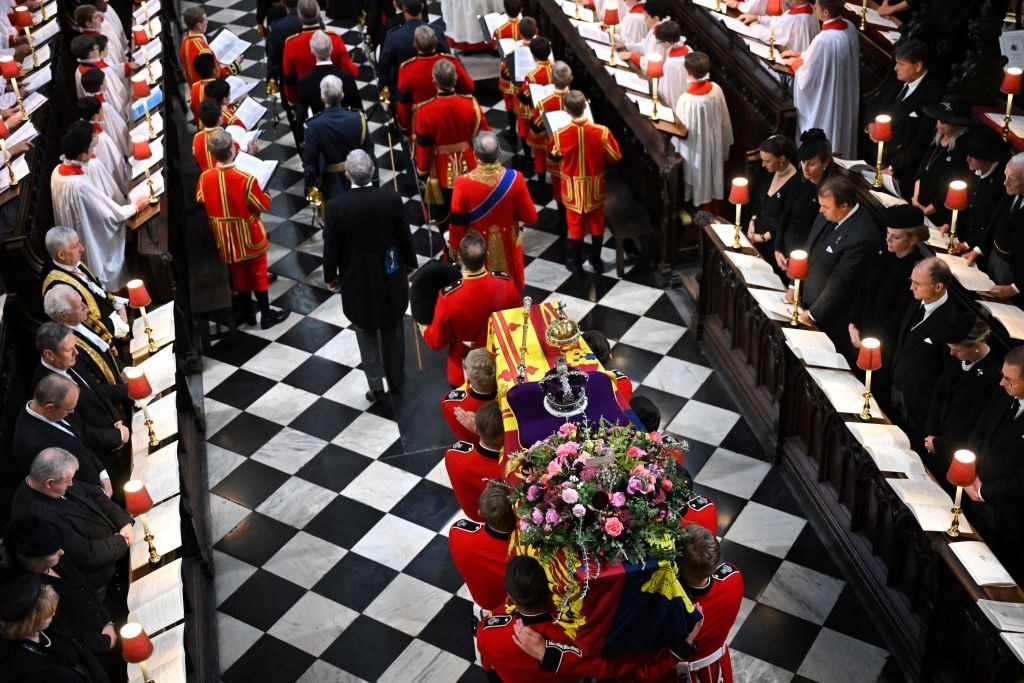 Camilla, Queen Consort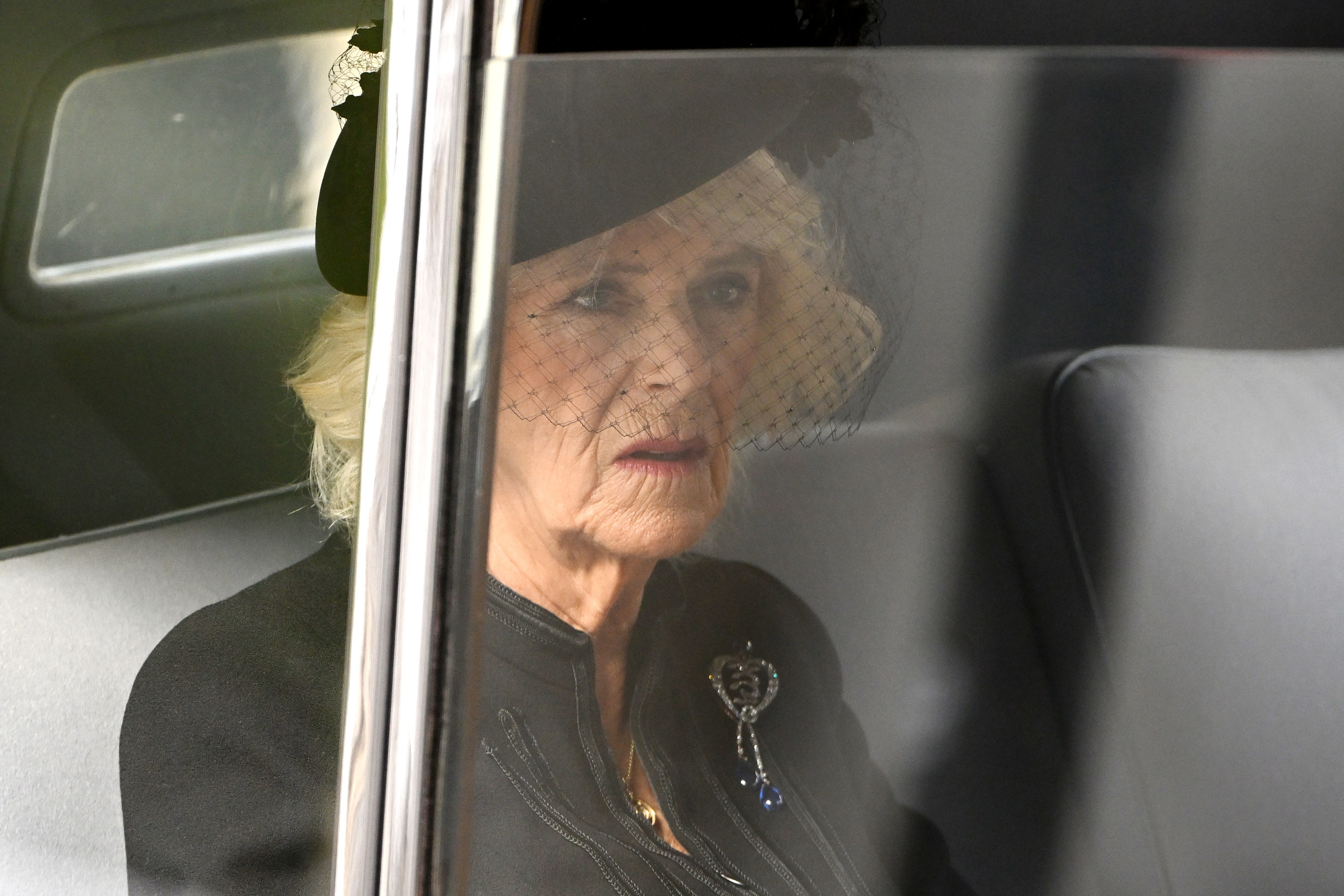 Camilla is the King's wife.
Meghan, Duchess of Sussex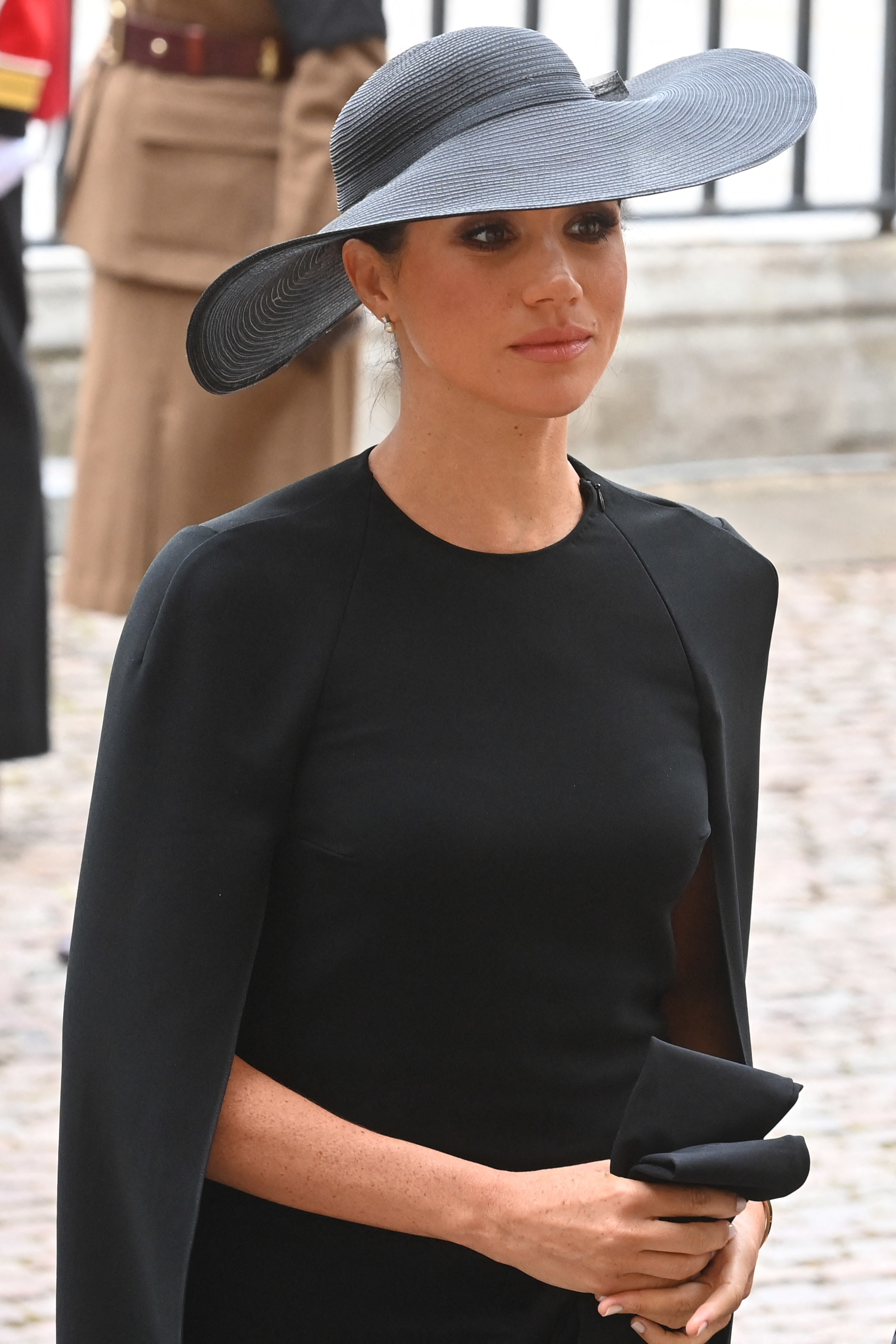 Prince Edward, Duke of Kent, and Prince Michael of Kent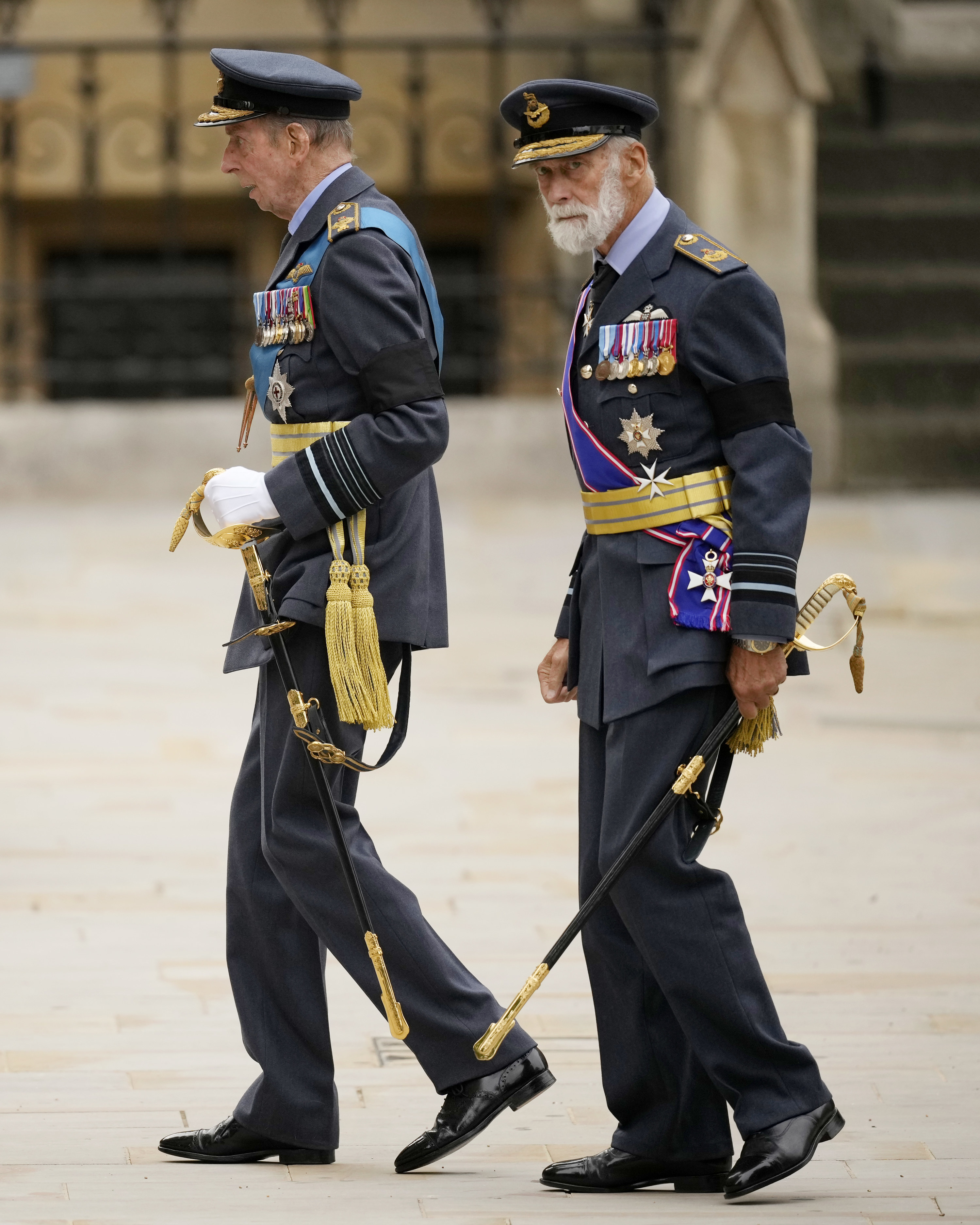 Edward and Michael are the Queen's first cousins.
Sophie, Countess of Wessex and Forfar