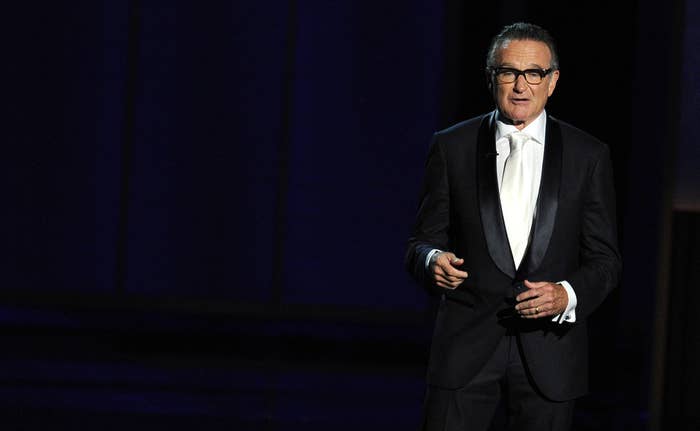 The Marin County Sheriff's Office announced Tuesday that actor Robin Williams died as a result of asphyxia due to hanging.
The death has been preliminarily classified as a suicide, according to Lt. Keith Boyd, assistant chief deputy coroner, during a news conference.
Boyd told reporters that the actor's personal assistant found Williams "unconscious and unresponsive" with a belt secured around his neck. He was "suspended in a seated position" from the belt, which was "wedged between a door and a doorframe." First responders called to the scene found a pocket knife near the body and there were "recent, acute" cuts on Williams' left wrist, Boyd told reporters.
"We're not discussing the note — a note — at this time," Boyd said at a press conference Tuesday. Boyd declined to say whether this was the first suicide attempt. The actor, he said, had been seeking treatment for depression.
Williams was last seen alive by his wife Susan Schneider on Sunday night, Boyd said. The next morning at 10:30 a.m., Schneider left their Tiburon, Calif., home believing Williams was asleep. At 11:45 a.m., Williams' personal assistant became alarmed when he didn't respond to knocks on his door and managed to gain access to the room, Boyd said.
The assistant made a "distraught" 911 call to report the "apparent hanging," Boyd said. Emergency personnel arrived on the scene at 12 p.m. and the actor was pronounced dead at 12:02 p.m., he said.
The forensic examination is scheduled to conclude Tuesday. Toxicology test results on whether Williams had any drugs or alcohol in his system are two to six weeks away, according to Boyd.
Robin Williams' wife Susan Schneider last saw him on Sunday night. An earlier version of this post misstated the date.