Two Guys Made A Tampon Joke On Stage At The RNC
Pretty sure this is a first.
Here are US Marine Corps veterans and former security contractors John Tiegen and Mark Geist, who survived the Benghazi attacks. They spoke at the first day of the Republican National Convention in support of Donald Trump.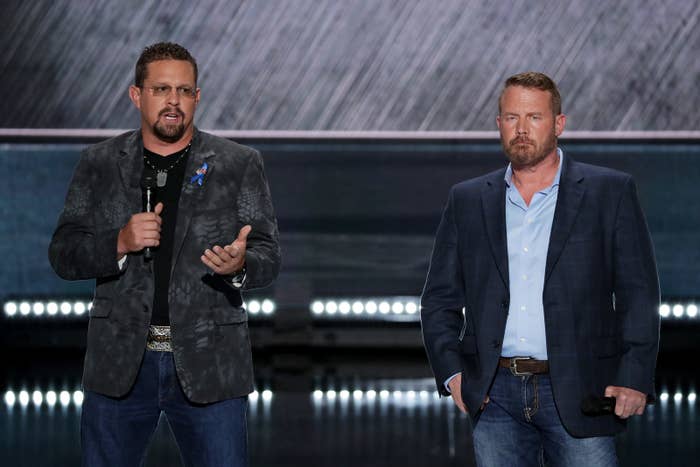 During their speech, where they rehashed their experience in the attack and placed responsibility on Hillary Clinton, Tiegen described a moment where Geist was injured.
Understandably, people were a little surprised.
A bit confused.
Slightly offended.
2016, everyone.