Progressive Catholics Cautiously Optimistic About Pope Francis
His emphasis on social justice gives liberal-leaning Catholics hope, but his rigidly traditional stances on homosexuality and women's issues temper the enthusiasm.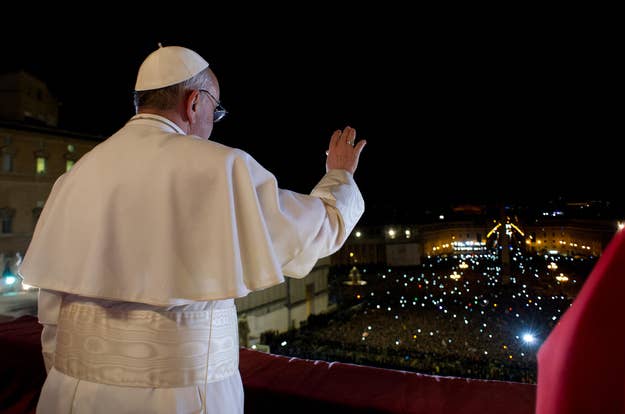 As the newly-elected Pope Francis prepares to assume the papal throne, leaders of prominent American Catholic organizations pore over the supreme pontiff's history, searching for hints of his doctrinal and social leanings.
The former Argentinian Cardinal Jorge Bergoglio's "resume" is open to interpretation. The first Jesuit pope, he is known to share his religious order's passion for education and social justice, particularly as it concerns the welfare of the poor and oppressed. In a speech last year, he accused fellow church officials of hypocrisy "for forgetting that Jesus Christ bathed lepers and ate with prostitutes," according to the Associated Press.
On the other hand, the new supreme pontiff is a vocal opponent of gay rights. In 2010, he described same-sex marriage as a "destructive attack on God's plan" and gay adoption as a form of discrimination against children. Pope Francis's history in the Argentinian Catholic Church is not easily classified as either liberal or conservative.
Whatever their political beliefs, Catholics in the United States can agree on one thing: the struggling American Church is in need of divine guidance. Only 24% of Catholics attend Mass regularly, the Pew Research Center reports, and "strong" Catholic identity is at a four-decade low. American Catholics hope that the new Pope Francis will reverse this trend, although they have different ideas about what steps he should take to do so.
"This is an exciting day for Catholics," said James Salt, Executive Director of the progressive group Catholics United, in a telephone interview today. "The Church is facing an existential crisis," he said, calling the election of Pope Francis "an opportunity to inspire a new generation by living the teachings of Jesus, by being concerned with the poor and vulnerable." The Cardinal-electors' choice, Salt asserted, is a sign that there is "still a home in the Catholic Church" for those Catholics who care about social justice. "We will finally have a leader who deeply understands our concerns."
Steve Krueger, president of Catholic Democrats, also pointed to the new pope's passion for social justice as crucial factor in understanding the new leader of the Church. "What really distinguishes Pope Francis is that not only has he been an advocate for the poor, he's lived in a country where the issues of poverty and income inequality, he's had a chance to witness those on a first-hand basis," he said today. "By all accounts, that personal witness and his experience, living in Argentina, will not only continue the voice that Pope Benedict had established in advocacy, but help broaden it throughout the world at a time of continuing economic crisis. I think that that's what Catholics should be focusing on."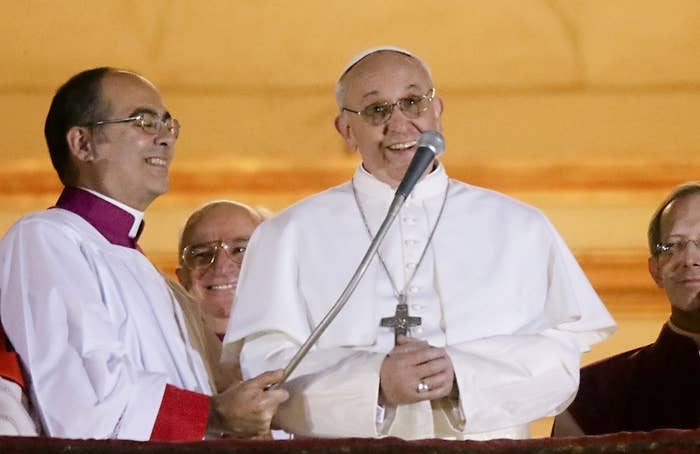 Jon O'Brien, president of the liberal advocacy group Catholics for Choice, is less enthusiastic about the new supreme pontiff's potential to enact change within the Church. "If you look at the track record he brings to these issues, we don't see an openness and we very often see a closedness," O'Brien said in a telephone interview, pointing to the new pope's "ultra-conservative" stance on issues like contraception, abortion and same-sex marriage. Most Catholics, O'Brien said, "would prefer a pope that is a listening pope, who understands their day-to-day lives and not the lives imagined from the lofty heights of the Vatican."
"Pope Francis has a reputation for being conservative on women's health issues," Salt said, "But his concern for the poor is by far his most important teaching." Pointing to the supreme pontiff's reputation for humility and kindness, Salt guessed that the new pope will be "more compassionate in how he represents the Church's theology. He'll be consistent…but he's not going to be up in your face about it."
Bill Donohue, president of the conservative Catholic League for Religious and Civil Rights, also seemed to be rooting for Francis. He described the new pope as a "traditionalist" with liberal leanings in a Newsmax interview today and said that he would expected the Church to make a "slight shift in a more liberal direction."
"Will he make changes? I hope so because even those who are conservative like myself say the church has changed, it can change, and it will change on a number of things," Donohue said.
Above all else, American Catholics, liberal and conservative, hope that their new leader will bring members of the faith together. "No one's perfect; he isn't Jesus Christ," Salt explained, but Pope Francis, a "humble man" who "knows firsthand the crisis that the Church is facing," appears to be a leader who could begin the long-awaited healing process.