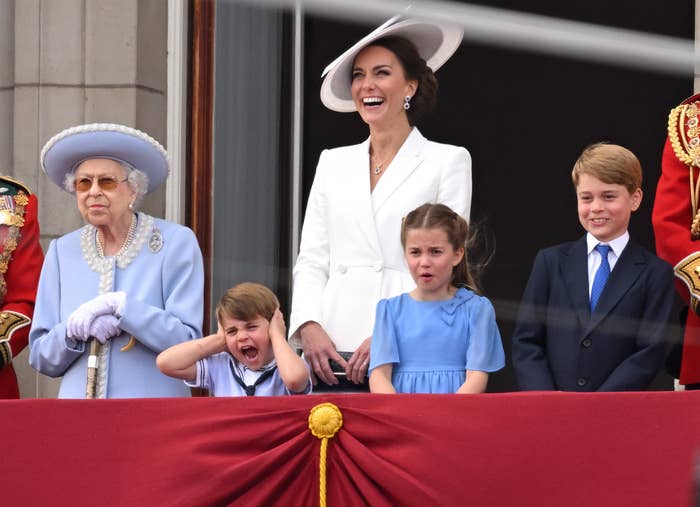 The Queen's Platinum Jubilee Central Weekend celebrations began on Thursday with Trooping the Colour, the annual military parade held in honor of the monarch's birthday.
And although many members of the royal family participated in the parade and the traditional Buckingham Palace balcony appearance, there was one royal who absolutely stole the show.
His name? Prince Louis Arthur Charles of Cambridge.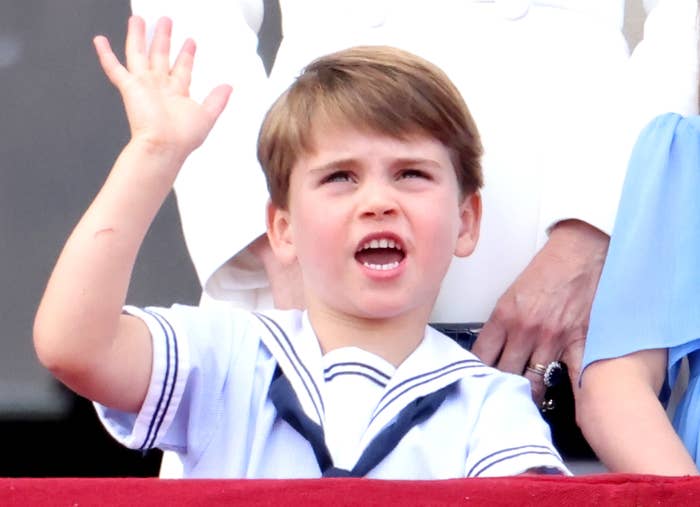 The 4-year-old prince is the youngest child of Prince William, Duke of Cambridge, and Catherine, Duchess of Cambridge (aka Kate Middleton).
He did a great job waving as he and his older siblings, 8-year-old Prince George and 7-year-old Princess Charlotte, made their Trooping the Colour carriage debuts.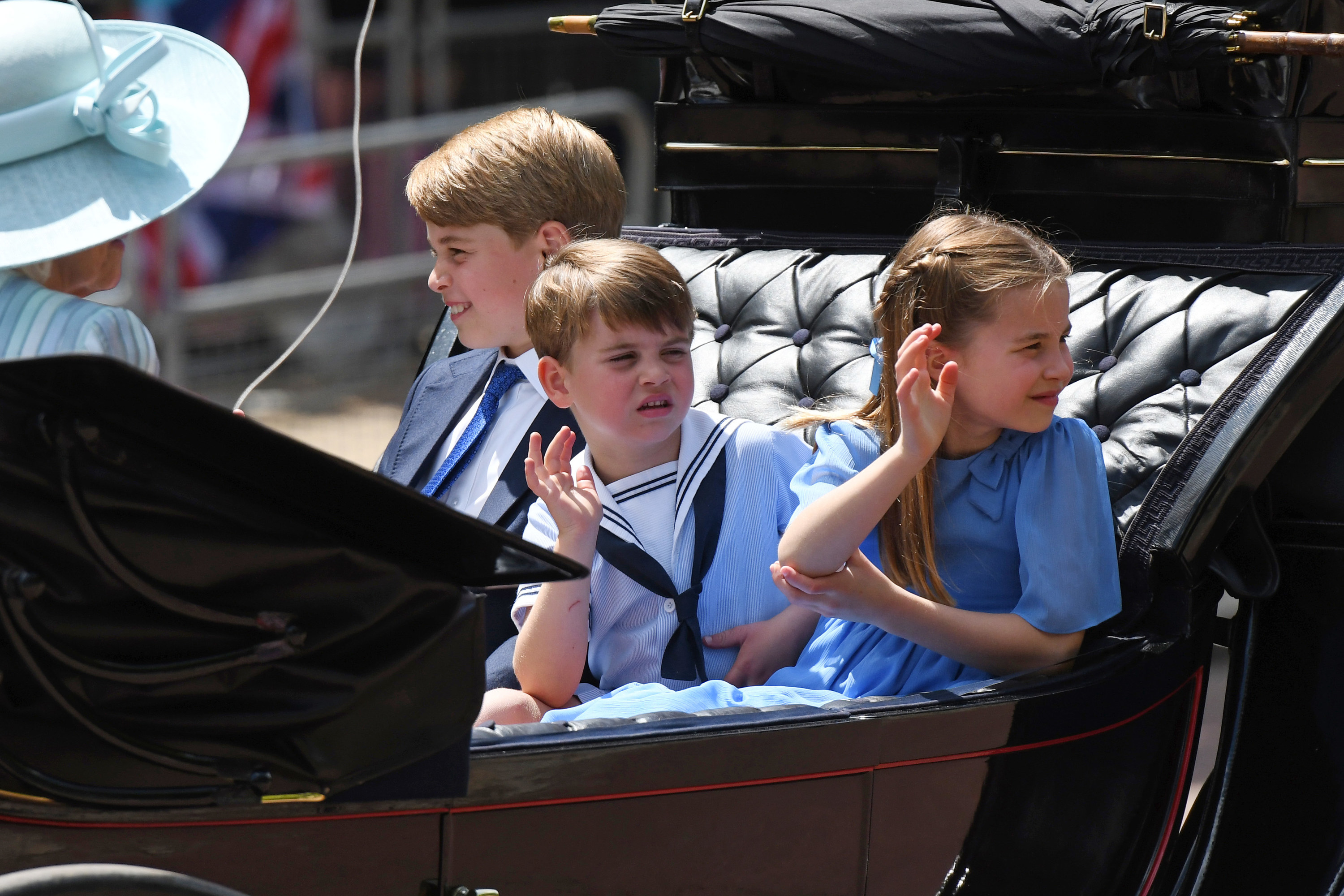 But the little prince really stole the show when the working members of the royal family moved to the Buckingham Palace balcony to watch the military planes fly overhead in honor of the Queen's 70 years on the throne.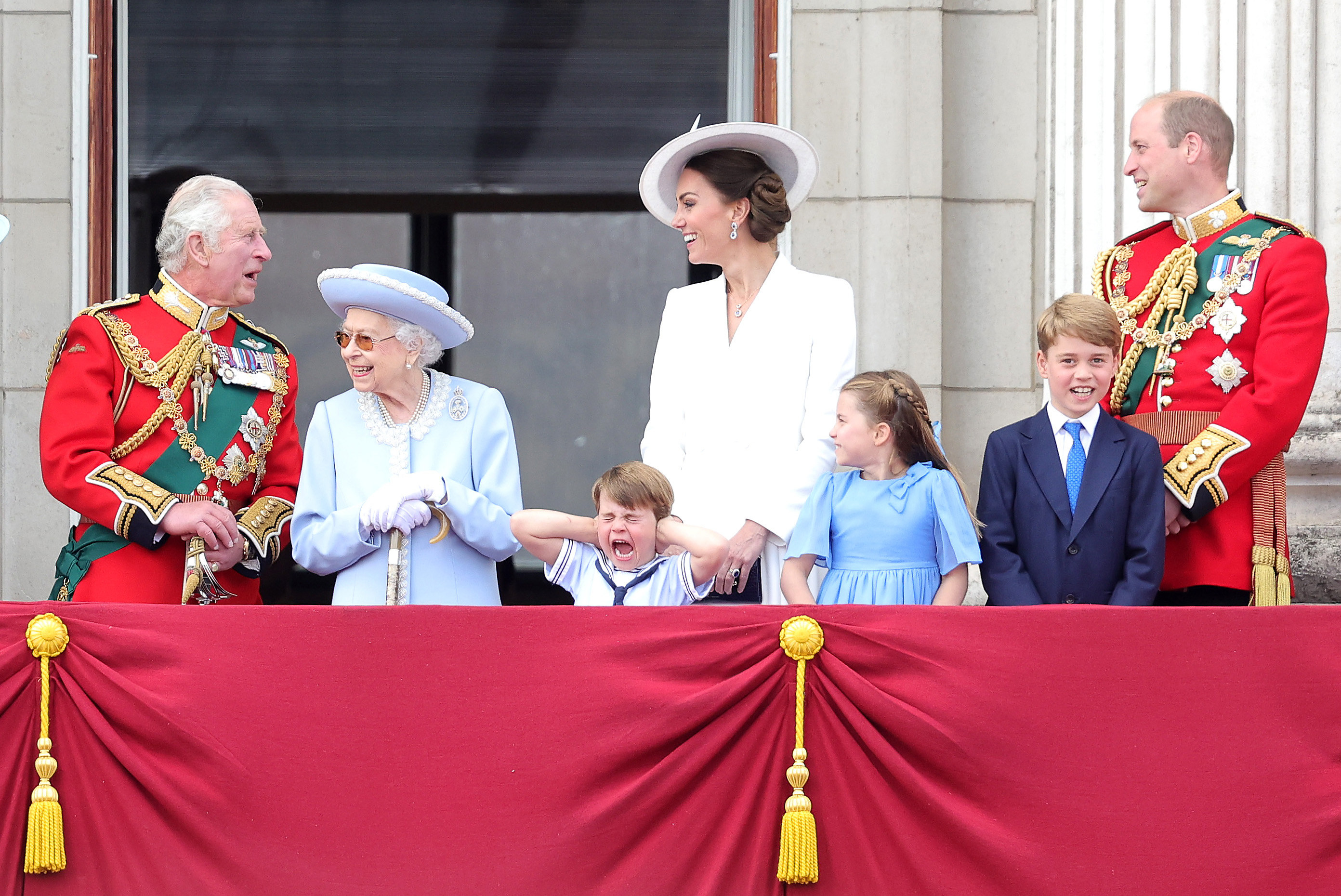 Louis had some really over-the-top reactions to the military flyovers.
So intense were his reactions, that big siblings Charlotte and George were giving him sideways looks for his antics.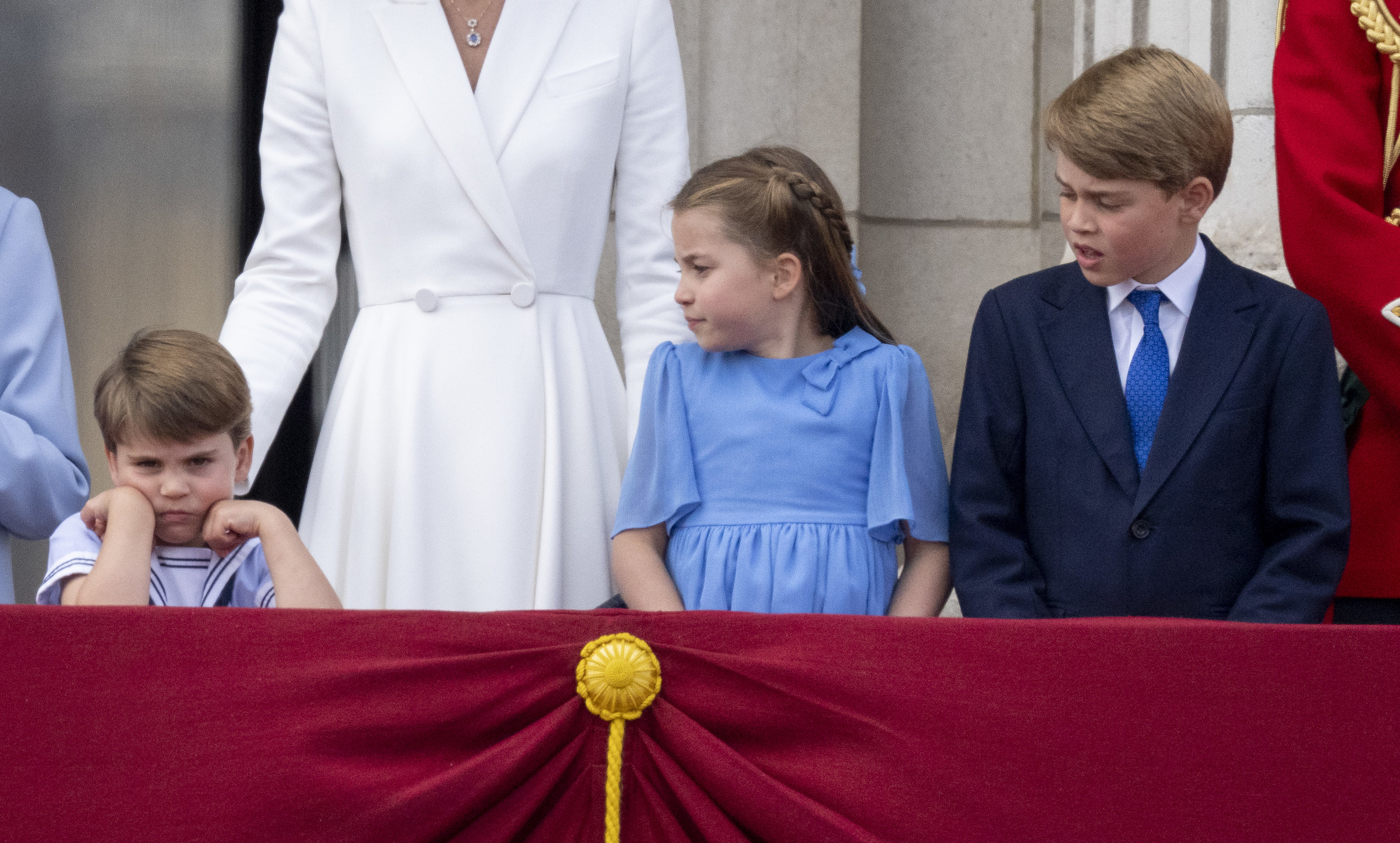 Kate then went into Mom Mode when the little prince began pulling faces.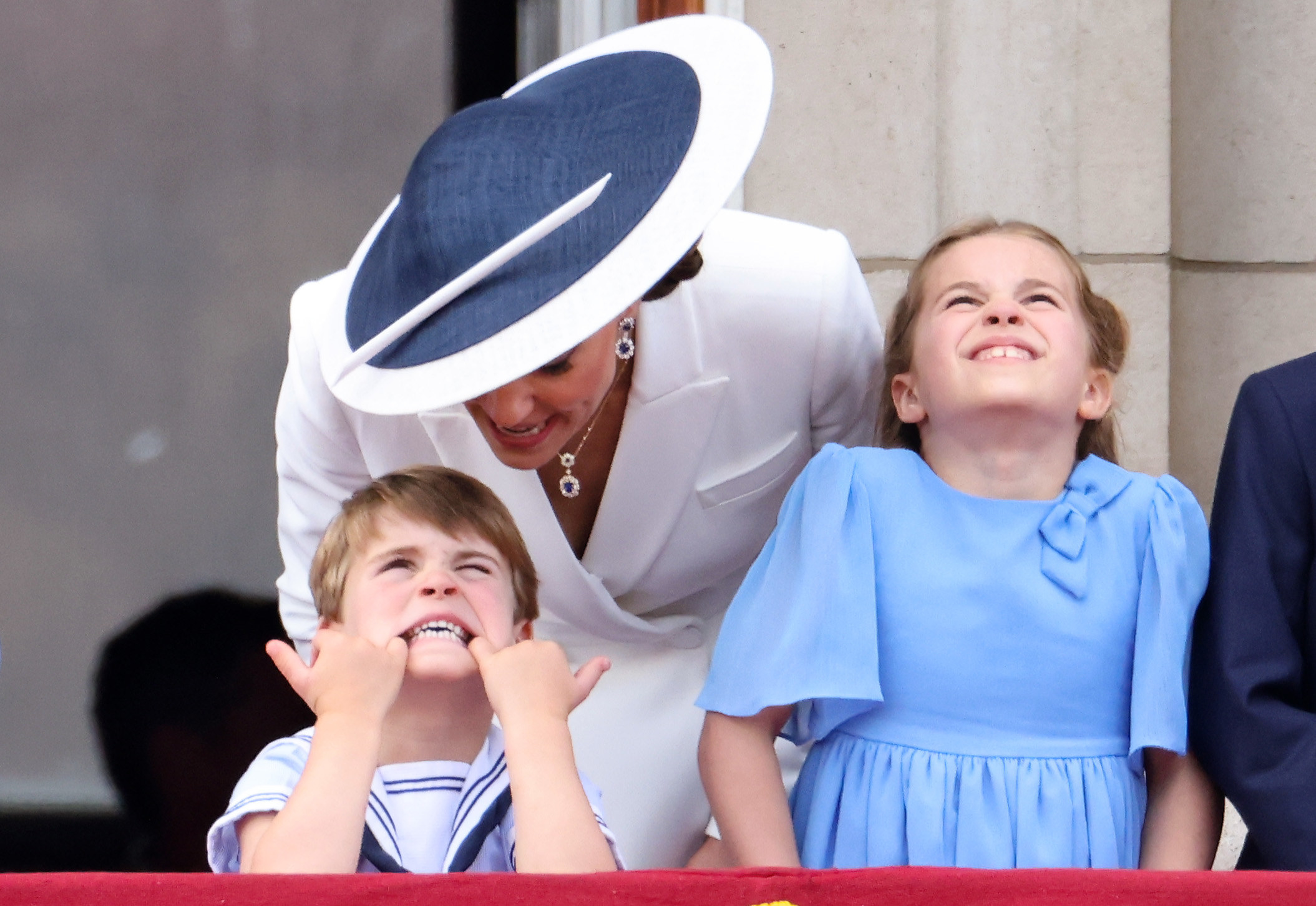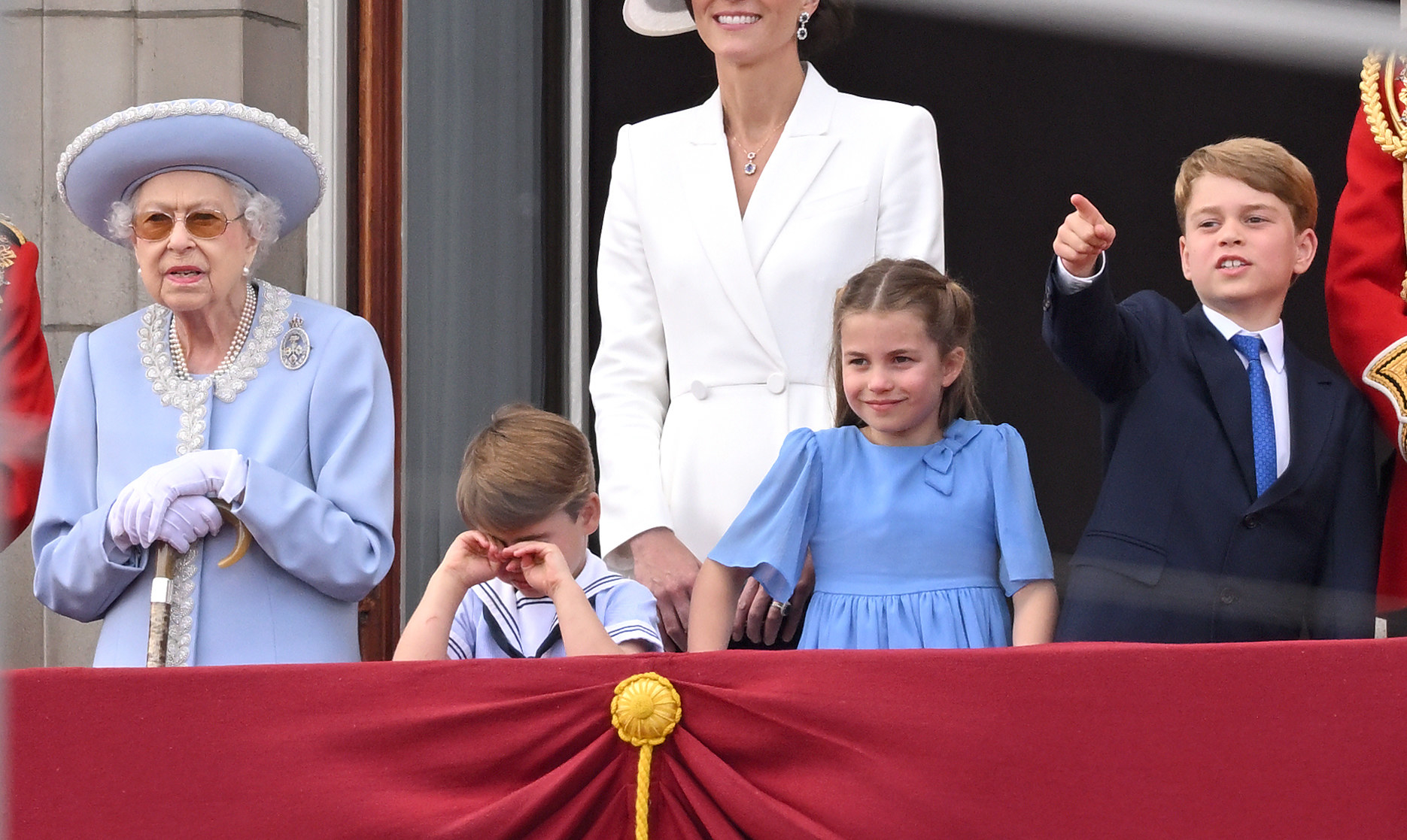 Louis was clearly no longer interested in anything that was happening.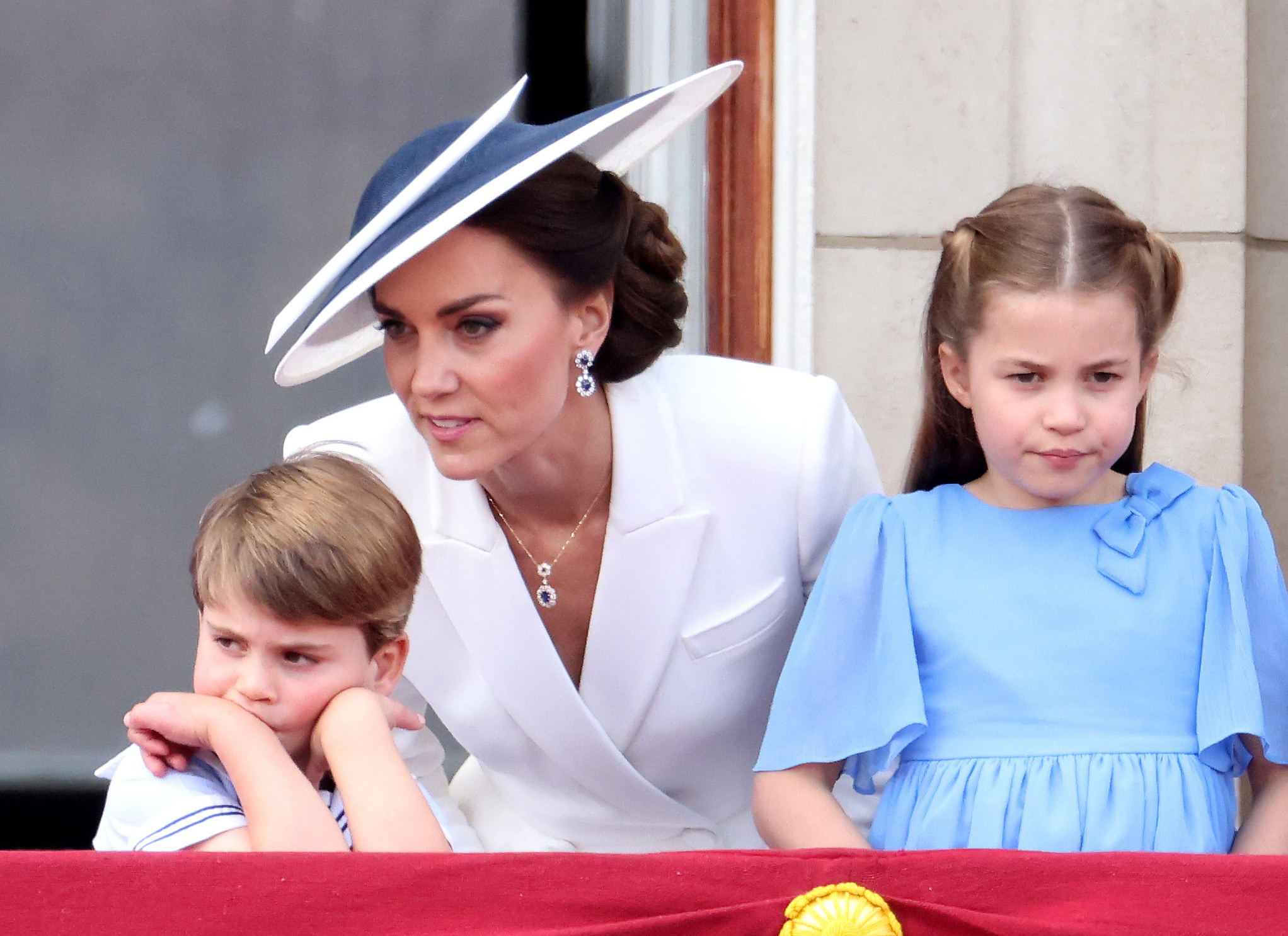 But then the Queen noticed her great-grandson's distress.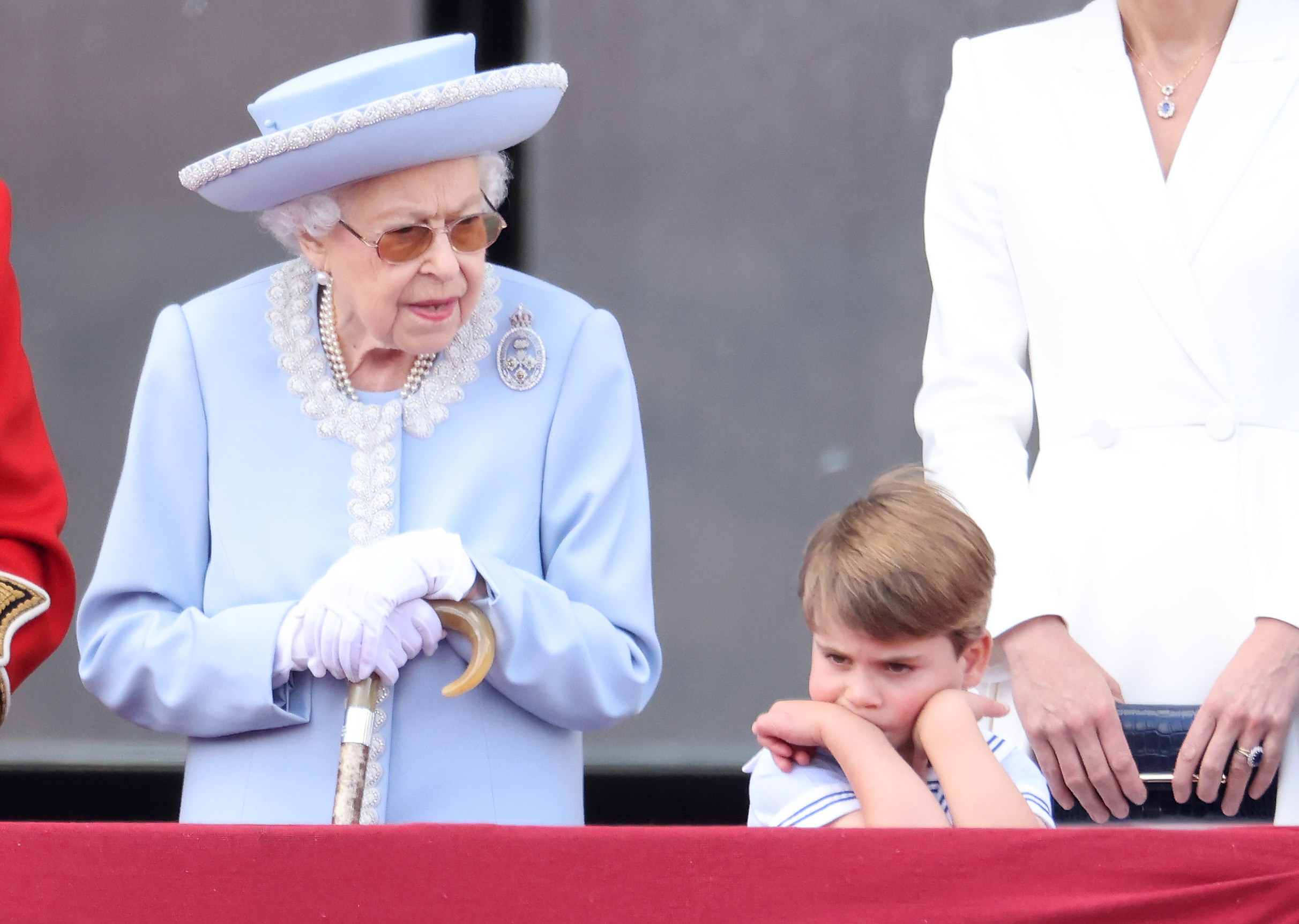 And struck up what looked like a delightful conversation.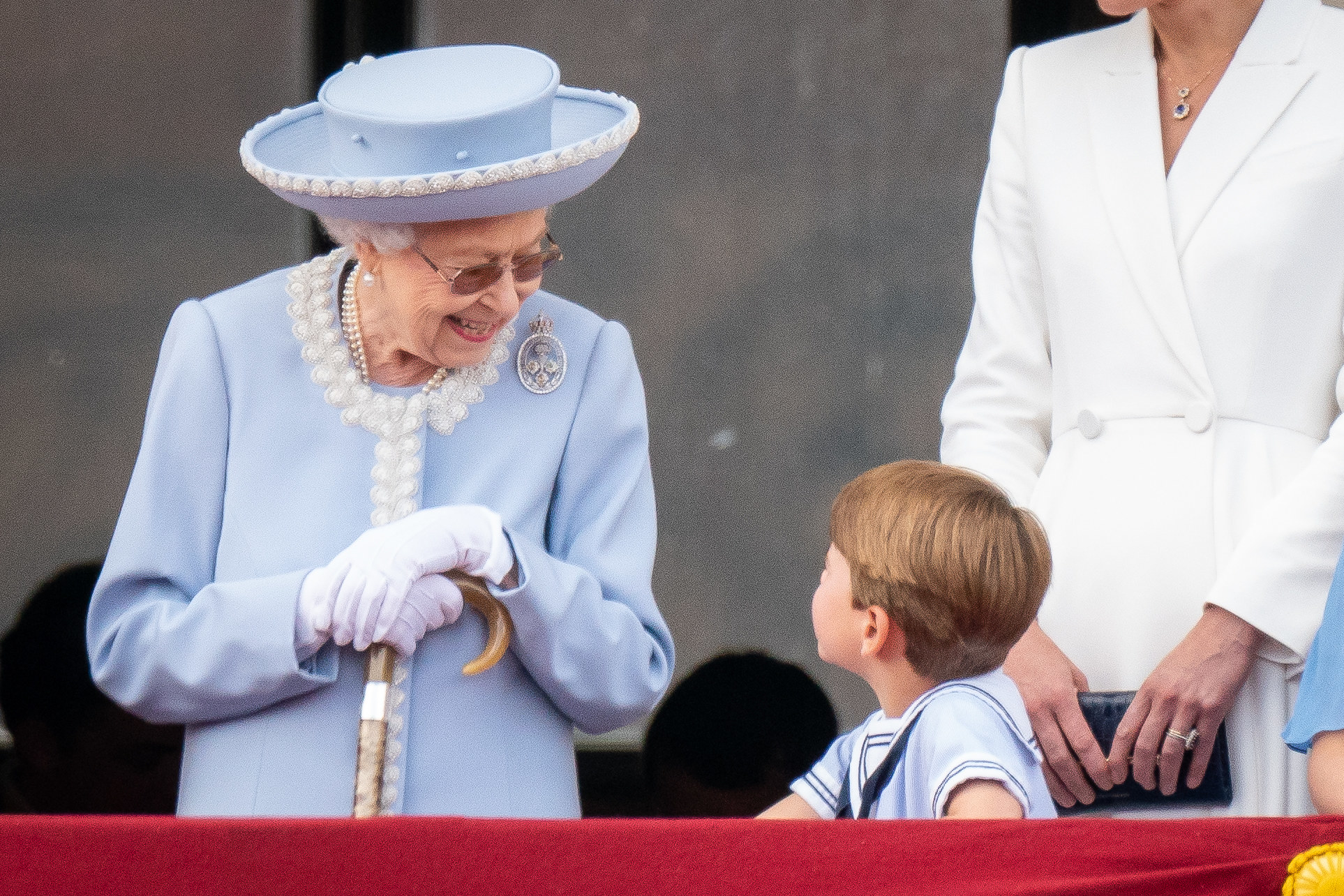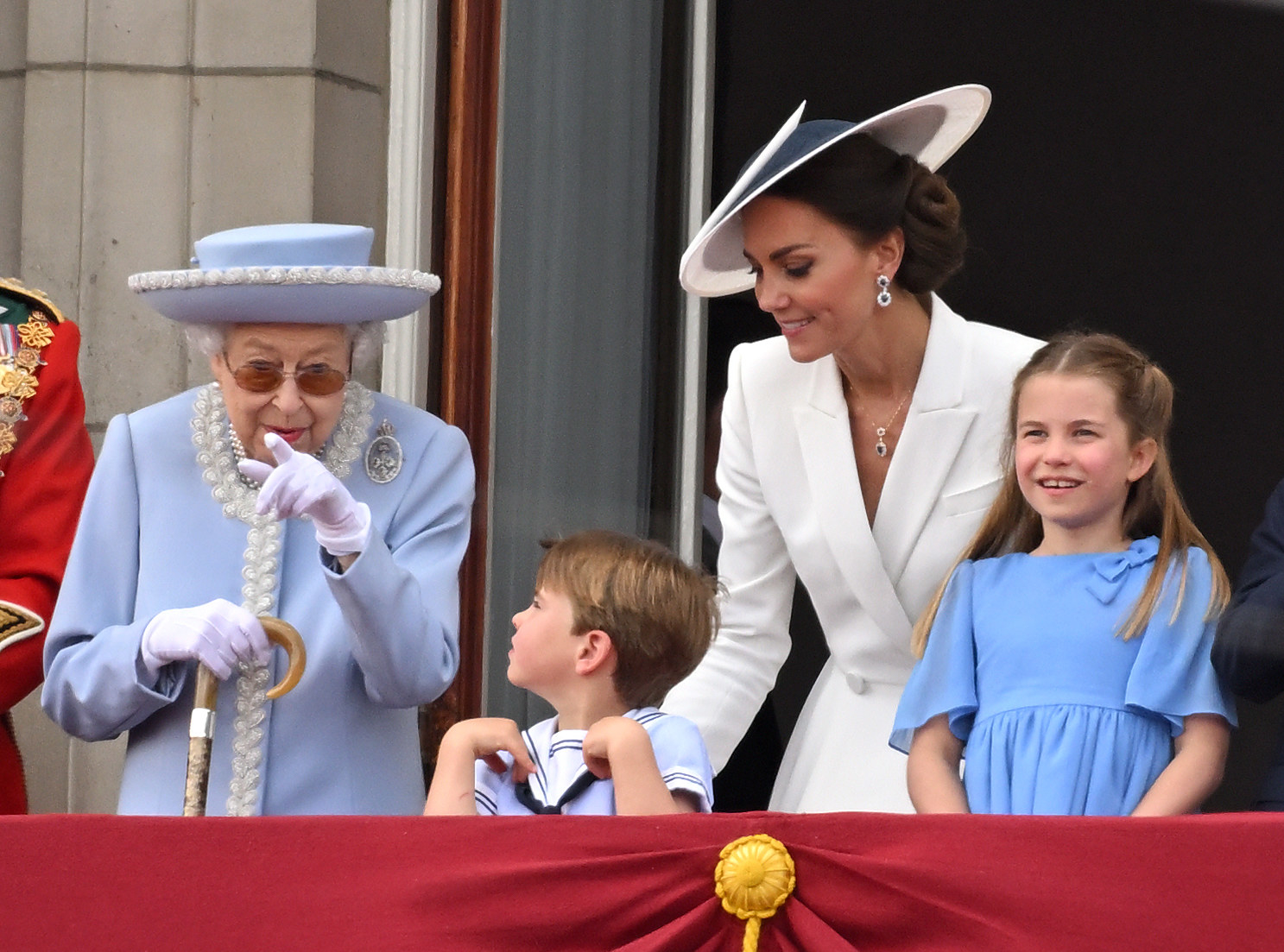 Louis ended his balcony appearance by adding his own little dance as the national anthem, "God Save The Queen," was played.