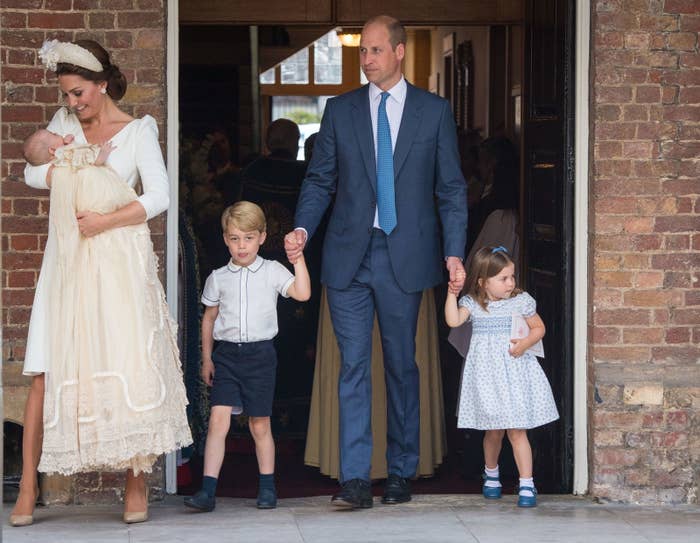 On Sunday night, the official christening portraits dropped, and they're extremely adorable.
OH YES, DID I MENTION THAT THESE ARE THE FIRST OFFICIAL NONWEDDING FAMILY PHOTOGRAPHS WITH HRH THE DUCHESS OF SUSSEX, AKA MEGHAN MARKLE?!?
Look at this lovely family of five!
And this extremely proud mother of three!
And wait, because if you thought these were cute, just wait until you see the one they put out on Monday...
😃