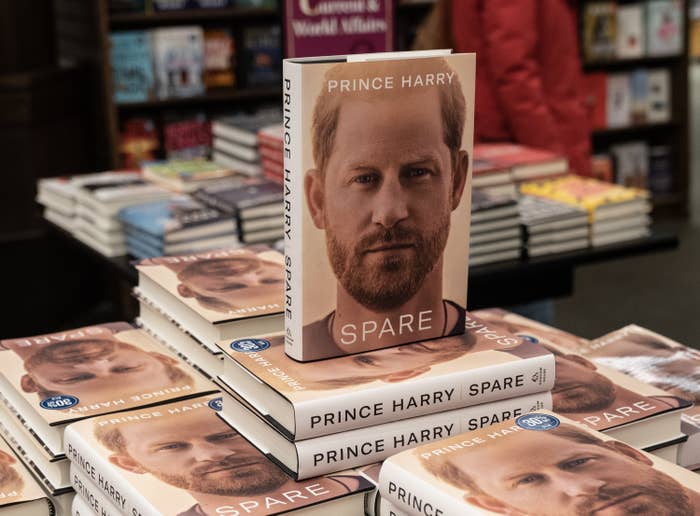 In his memoir Spare, published Tuesday, Prince Harry unleashes the bulk of his fury on the media, painting the press as the chief villain of his royal life. The media — particularly the British media — are described as agents of destruction, wreaking havoc on his mental health, romantic relationships, and even his relationships with members of his family.
The British press's treatment of his wife Meghan Markle (now the Duchess of Sussex) was particularly painful, he writes.
"My own countrymen and countrywomen, I said, showing such contempt, such vile disrespect to the woman I loved," he writes. "Sure, the press had been cruel to me through the years, but that was different. I was born into it. And sometimes I'd asked for it, brought it on myself. But this woman has done nothing to deserve such cruelty. And whenever I complained about it, privately or publicly, people just rolled their eyes. They said I was whinging, said I only pretended to want privacy, and Meg was pretending as well."
In a scene toward the end of the book, while describing a tense meeting with his father and brother after his grandfather Prince Philip's funeral on April 17, 2021, Harry blames the media for the breakdown of their relationship.
"How lost we are, I thought. How far we've strayed. How much damage has been done to our love, our bond, and why? All because a dreadful mob of dweebs and crones and cut-rate criminals and clinically diagnosable sadists along Fleet Street feel the need to get their jollies and plump their profits — and work out their personal issues — by tormenting one very large, very ancient, very dysfunctional family."
But Harry doesn't just limit himself to attacking the media industry — in Spare, he specifically calls out certain individuals. Although he doesn't identify everyone by name, many of his descriptions make it easy to connect the dots.
BuzzFeed News reached out for comment to the reporters, commentators, and editors either described or mentioned by name in Spare to see how they felt about their inclusion in what has become the fastest-selling nonfiction book in publisher Penguin Random House's history.
Robert Jobson, royal editor at the Evening Standard and prolific royal biographer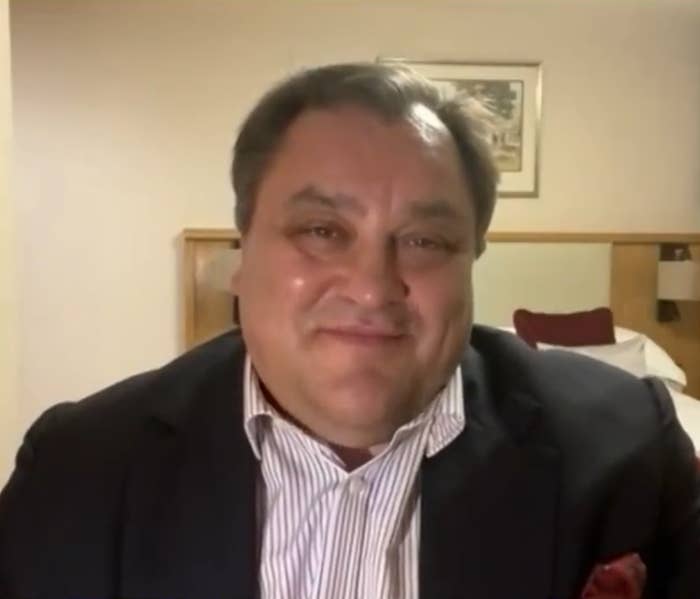 "Stories rolled in, like breakers on a beach. First a rubbish hit piece by a hack biographer of Pa, who said I'd thrown a tantrum before the wedding," Harry writes.
In a statement to BuzzFeed News, Jobson said, "He refers to me as 'Pa's Hack Biographer.' I don't have a problem with it. 'Pa' is the King, and I wrote an acclaimed book about him, Charles at Seventy. I am currently rewriting it and Our King Charles III: The Man and the Monarch will be out before the coronation. I have been a Fleet Street reporter or, as national newspaper journalists used to be known, 'a hack' for 33 years and I'm proud of it. I suppose for accuracy he could have said, 'Pa's No.1 best selling biographer and award-winning reporter.' But I am relaxed about it. Accuracy doesn't seem to bother Harry too much, given the historical and factual errors in his memoir."
Angela Levin, royal commentator and author of Harry: A Biography of a Prince and Camilla: From Outcast to Queen Consort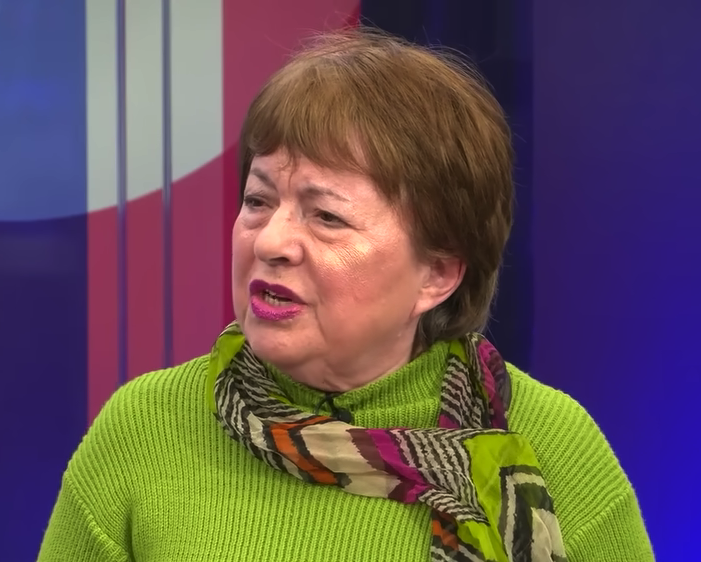 "One of this lot, who'd written a book about me and thus provably depended on me to pay her rent, went on live TV to explain confidently that Meg and I had departed from Britain without so much as a by-your-leave to Granny. We'd discussed it with no one, she said, not even Pa. She announced these falsehoods with such unfaltering certainty that even I was tempted to believe her, and thus her version of events quickly became 'the truth' in many circles. Harry blindsided the Queen!" Harry writes.
In a statement to BuzzFeed News, Levin said: "I have absolutely no idea if Harry is referring to me, but I can tell you that I wasn't relying on him for my rent. My husband and I bought a house and paid off the mortgage long ago. I have also paid my taxes which contributed to the public subsidy for the royal family. In other words I have helped pay for Harry's rent rather than the other way round. How patronising he is to ordinary people like me, who were not born with a silver spoon in their mouth."
Dan Wootton, former executive editor of the Sun, current Daily Mail columnist and GB News presenter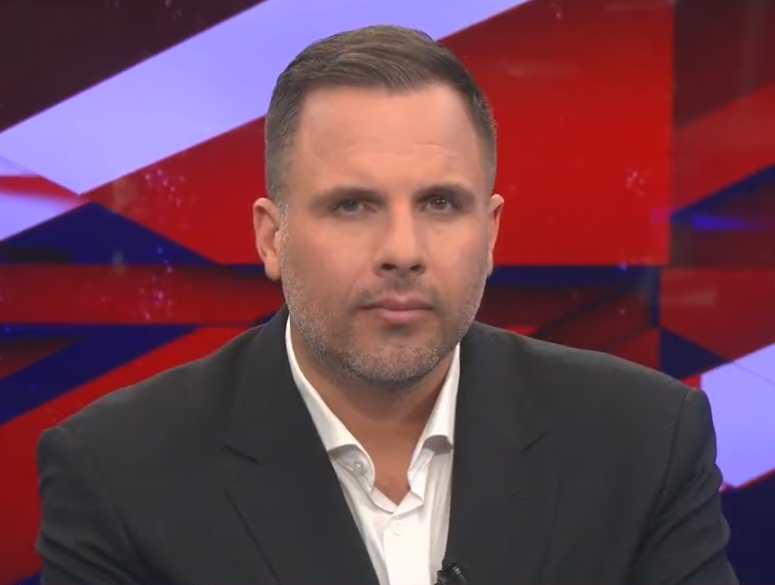 "A sad little man, the newspaper's showbiz editor, was said to be the lead reporter on the story. Why him? Why of all people, the showbiz guy? Because lately he'd refashioned himself into some sort of quasi royal correspondent, largely on the strength of his secret relationship with one particularly close friend of Willy's comms secretary — who fed him trivial (and mostly fake) gossip. He was sure to get everything wrong, as he'd got everything wrong on his last big 'exclusive,' Tiaragate. He was equally sure to cram his story into the paper as fast as possible, because he was likely working in concert with the Palace, whose courtiers were determined to get ahead of us and spin the story… Proceed, sad little man, proceed," Harry writes.
In response to a request for comment, Wootton directed BuzzFeed News to a Daily Mail column written in response to Spare and an interview with Megyn Kelly in which he discussed Harry's description of him.
Daily Mail: "Predictably, having broken a number of damaging scoops about the Sussexes, often accepting briefing from Harry and Meghan's staff, as I revealed in my column here yesterday, I come in for a pasting, being described as 'a sad little man' for first revealing the story of Megxit. Just like much of the fiction and fantasy in Spare, Harry gets it all wrong again though, incorrectly claiming I was 'likely working in concert with the Palace, whose courtiers were determined to get ahead of us and spin the story… The only 'sad little man' is the bloke who has so publicly thrown his own flesh and blood under the bus."
The Megyn Kelly Show: "[Harry] actually calls me a 'sad little man,' I think, three times. It's these sort of 'be kind woke lefties' isn't it, Megyn, who love throwing personal insults at the people they don't agree with politically, which is what I think this is really about. But actually, when it came to the Megxit story — and that wasn't the only big story I wrote about Harry and Meghan — I guess it was the culmination of a whole load of previous scoops, he was so angry that I had this information and that I was about to break the story, that he actually reveals in the book that he called up his grandmother the Queen — he bothered the Queen about my story."
Camilla Tominey, associate editor at the Telegraph and GB News host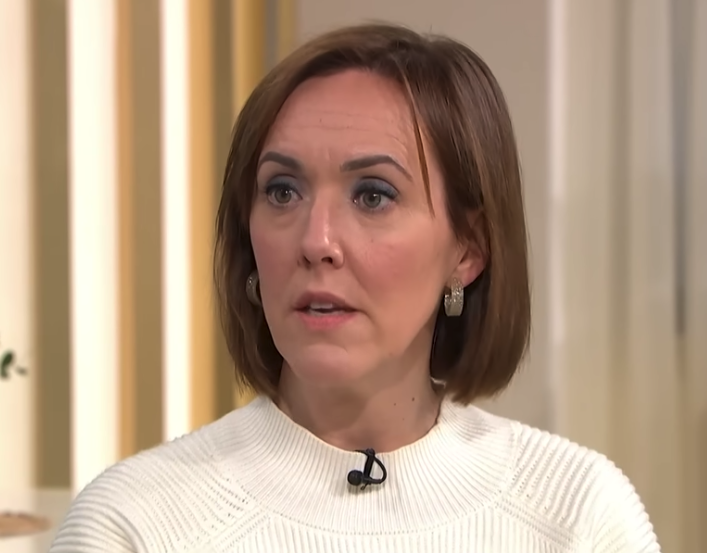 "Days later came the coup de grace: from a royal correspondent, a sci-fi fantasy describing the 'growing froideur' (good Lord) between Kate and Meg, claiming that, according to 'two sources,' Meg had reduced Kate to tears about the bridesmaids' dresses. This particular royal correspondent had always made me ill. She'd always, always got stuff wrong. But this felt more than wrong," Harry writes.
"Meg appreciated the apology [from Kate], but wanted to know why the papers had said this, and what was being done to correct them? In other words: Why isn't your office standing up for me? Why haven't you phoned this execrable woman who wrote this story, and demanded a retraction?" he writes in another excerpt.
Tominey declined to comment to BuzzFeed News, but on Friday she published a column about her work being referenced in Spare.
Telegraph: "Oddly, Prince Harry fails to mention the reporter who lifted my original story and splashed it in another newspaper the next day, under the headline 'Meghan Made Kate Cry', who has since gone on to become a Sussex cheerleader. Funny that. Only journalists who have subsequently scrutinised Harry and Meghan's "truth" appear to have been targeted.
What makes his outburst about me even more bizarre is that I was the journalist who broke the story of Harry's 'Secret Romance With TV Star' Meghan, which they've yet to deny. (Although after the 'we never accused the royals of racism' reverse-ferret, and the 'media spun that I'd killed 25 Taliban even though they quoted me verbatim' U-turn, nothing would surprise me.) It speaks to the hypocrisy of a man who condemns Jeremy Clarkson for writing an unpleasant column about Meghan and then writes a book throwing lumps of excrement at his own family and others. Do as I say and not as I do seems to be the new-found mantra as Prince Harry apparently prioritises his own mental health above all others.
But even that isn't the most ironic aspect of Spare. Because the inconvenient truth for Harry is that his autobiography vindicates the very people he villifies: the press."
Rupert Murdoch, owner of News Corp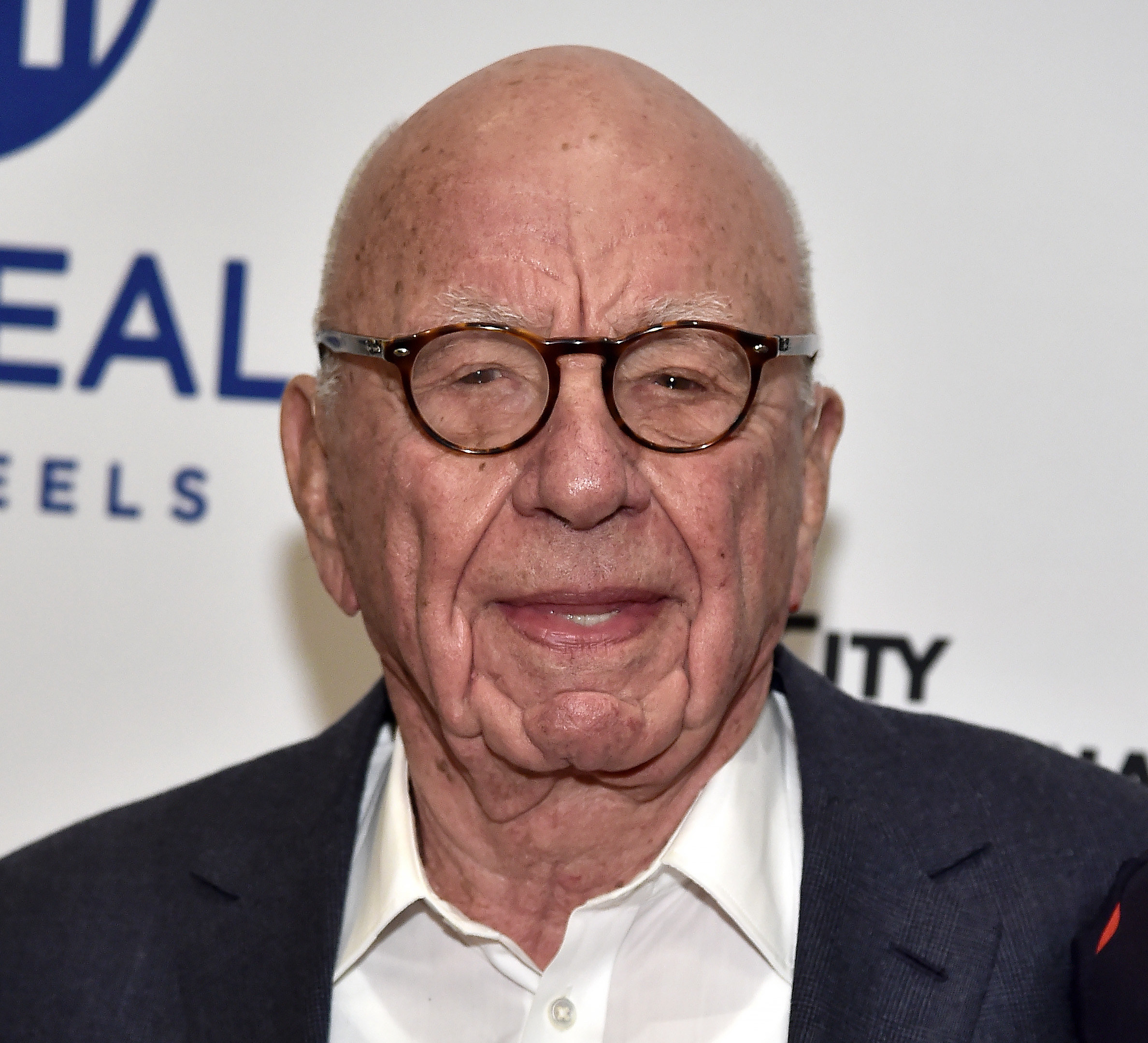 "It was around this time that I began to think Murdoch was evil. No, strike that. I began to know that he was. Firsthand. Once you've been chased by someone's henchmen through the streets of a busy modern city you lose all doubt about where they stand on the Great Moral Continuum. All my life I'd heard jokes about the links between royal misbehavior and centuries of inbreeding, but it was then that I realized: Lack of genetic diversity was nothing compared to press gaslighting. Marrying your cousin is far less dicey than becoming a profit center for Murdoch Inc," Harry writes.
"Of course I didn't care for Murdoch's politics, which were just to the right of the Taliban's. And I didn't like the harm he did each and every day to Truth, his wanton desecration of objective facts. Indeed, I couldn't think of a single human being in the 300,000-year history of the species who'd done more damage to our collective sense of reality. But what really sickened and frightened me in 2012 was Murdoch's ever-expanding circle of flunkies: young, broken, desperate men willing to do whatever was necessary to earn one of his Grinchy smiles," he continues.
A spokesperson for the News Corp owner said, "Mr. Murdoch has no comment."
Rebekah Brooks, former editor at the now-defunct tabloid News of the World, current CEO of News UK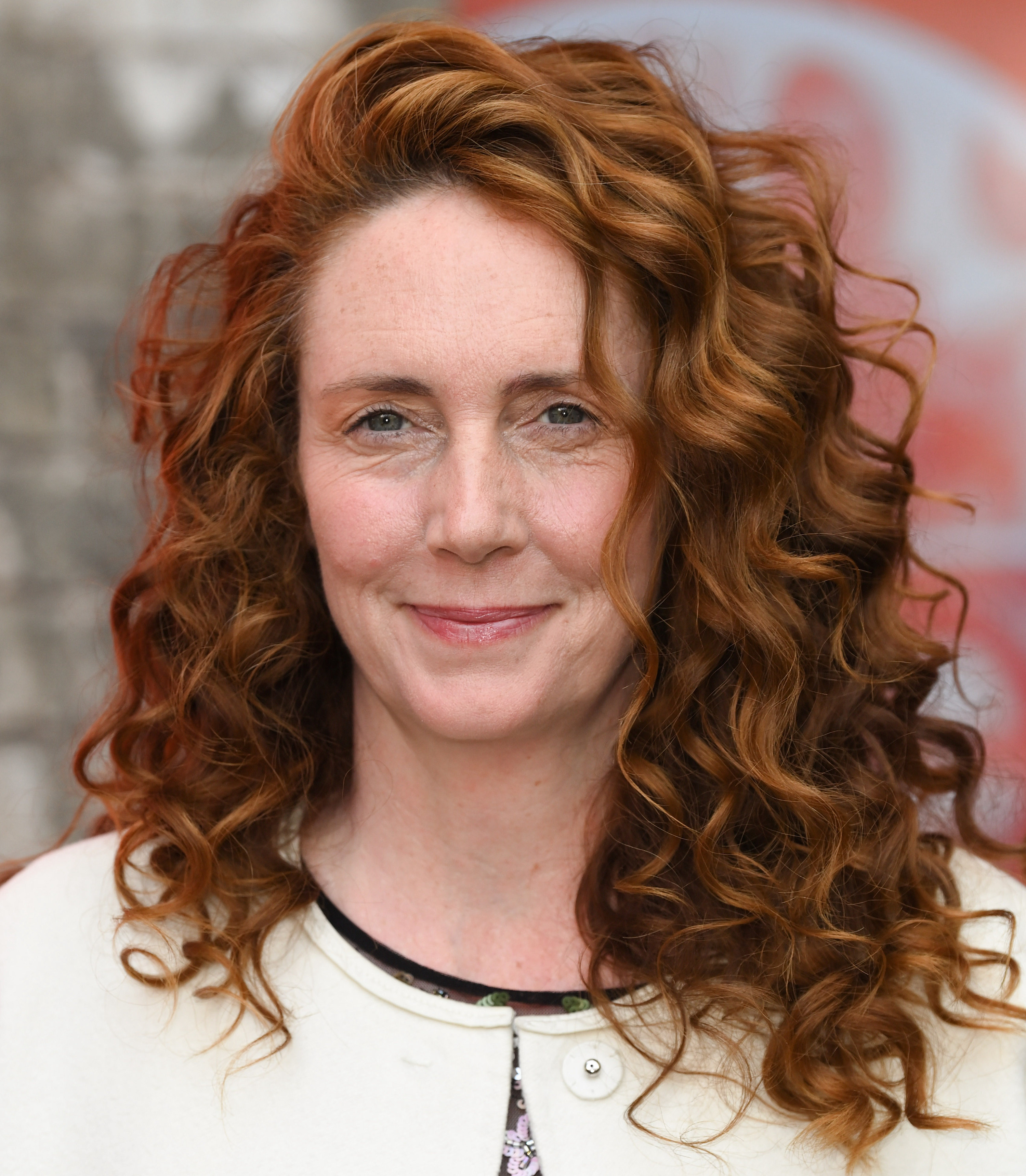 "Who the hell is this editor? Loathsome toad, I gathered. Everyone who knew her was in full agreement that she was an infected pustule on the arse of humanity, plus a shit excuse for a journalist. But none of that mattered, because she'd managed to wriggle her way into a position of great power and lately she was focusing all that power upon… me. She was hunting the Spare, straight out, and making no apologies for it. She wouldn't stop until my balls were nailed to her office wall," Harry writes.
"I asked [an employee] to remind me, What was this editor's name? He said it, and I committed it to memory, but in the years since then I've avoided speaking it, and I don't wish to repeat it here. Spare the reader, but also myself. Besides, can it possibly be a coincidence that the name of the woman who pretended I went to rehab is a perfect anagram for… Rehabber Kooks? Is the universe not saying something there? Who am I not to listen?" he writes in another excerpt.
A spokesperson for Brooks declined to comment.
Matt Drudge, owner of the Drudge Report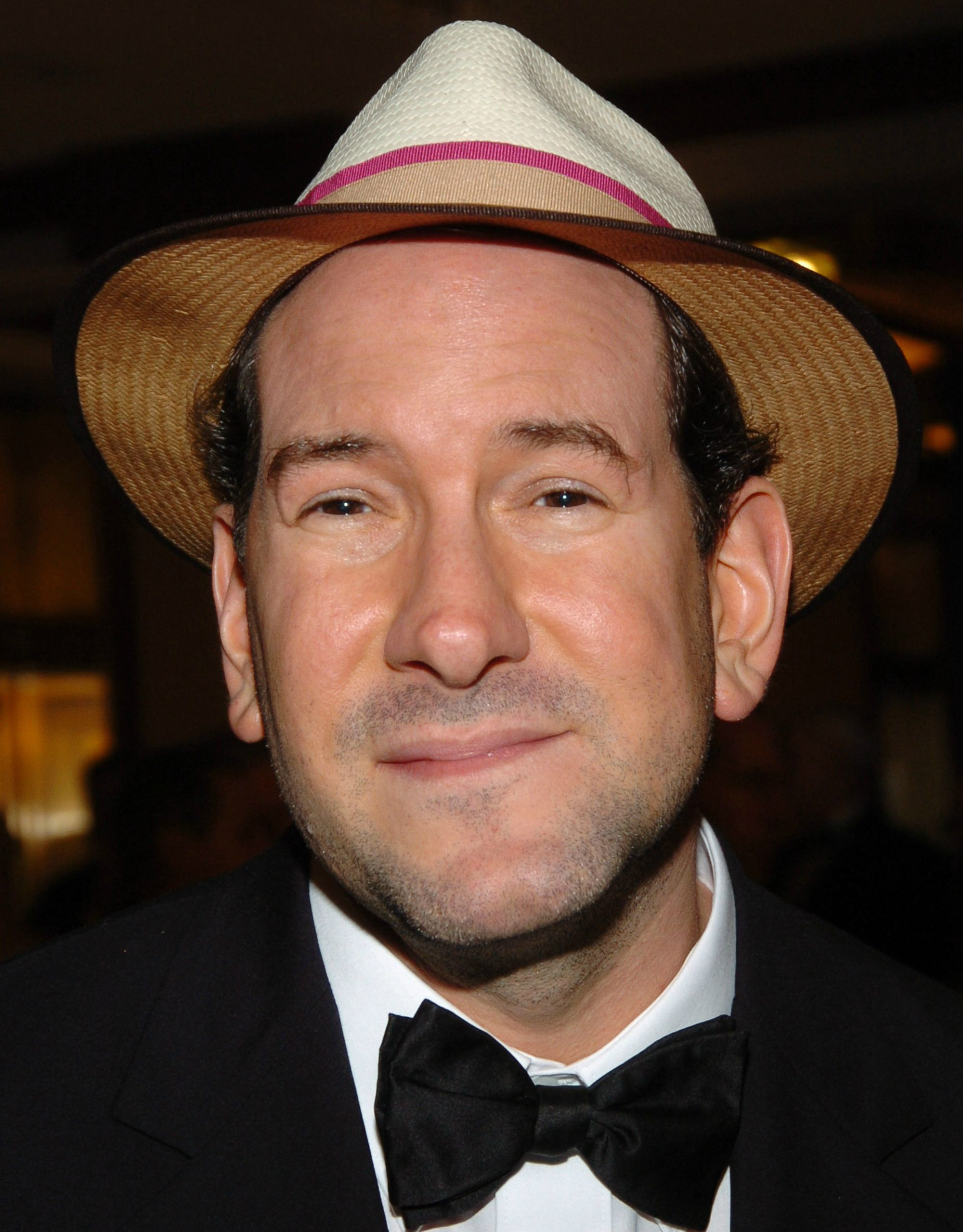 "An Australian magazine had outed me, told the world I was in Afghanistan. The magazine was inconsequential, so no one noticed at first, but then some bell-end in America picked up the story, posted it on his worthless website, and that got picked up by the crawlers," Harry said.
Drudge did not respond to a request for comment.