Prince Harry and Meghan Markle, aka the Duke and Duchess of Sussex, celebrated their first wedding anniversary Sunday.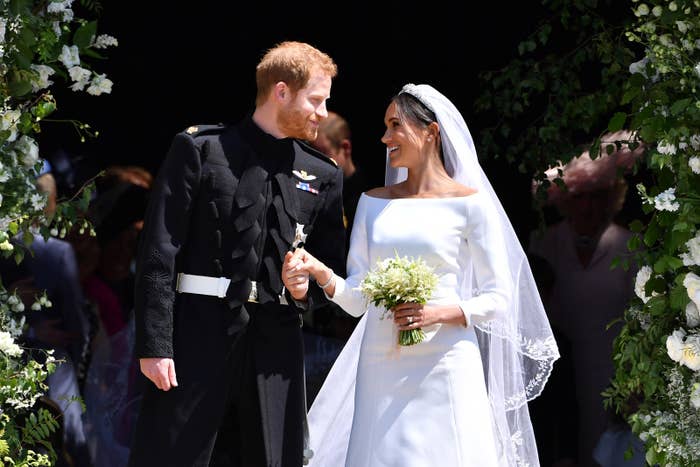 In case you've forgotten, the royal couple got married May 19, 2018. The wedding took place in St. George's Chapel at Windsor Castle.
To mark the occasion, Harry and Meghan shared new behind-the-scenes photos of their royal wedding on their official Instagram.
The video post shows never-before-seen wedding photos in black and white, accompanied by a live recording of the recessional song from their ceremony, "Amen, This Little Light of Mine," performed by the Kingdom Choir.

"Thank you for all of the love and support from so many of you around the world," the duke and duchess said in the post's caption. "Each of you made this day even more meaningful."
The first photo shows Harry and Meghan laughing together after their wedding ceremony.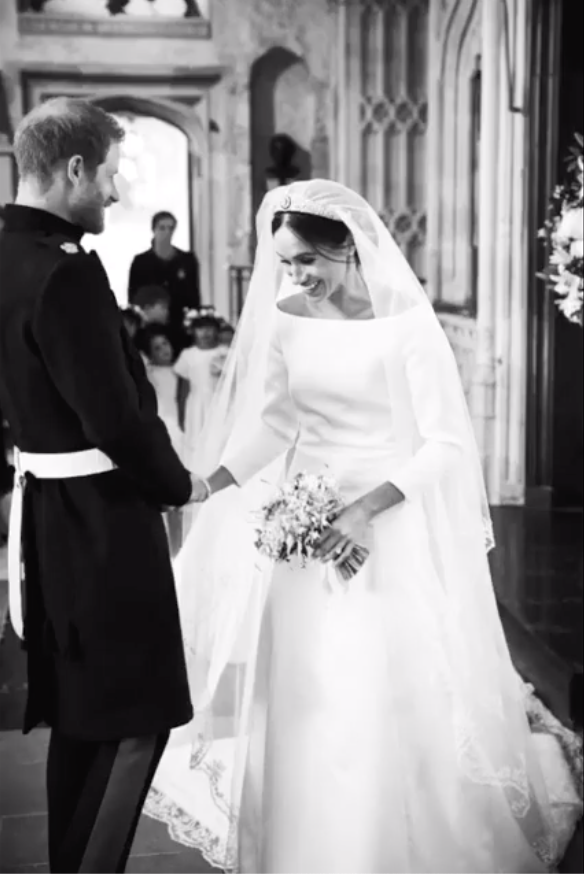 But then we see moments from before the wedding — such as this one with Harry alongside his brother and best man, Prince William, heading to the chapel.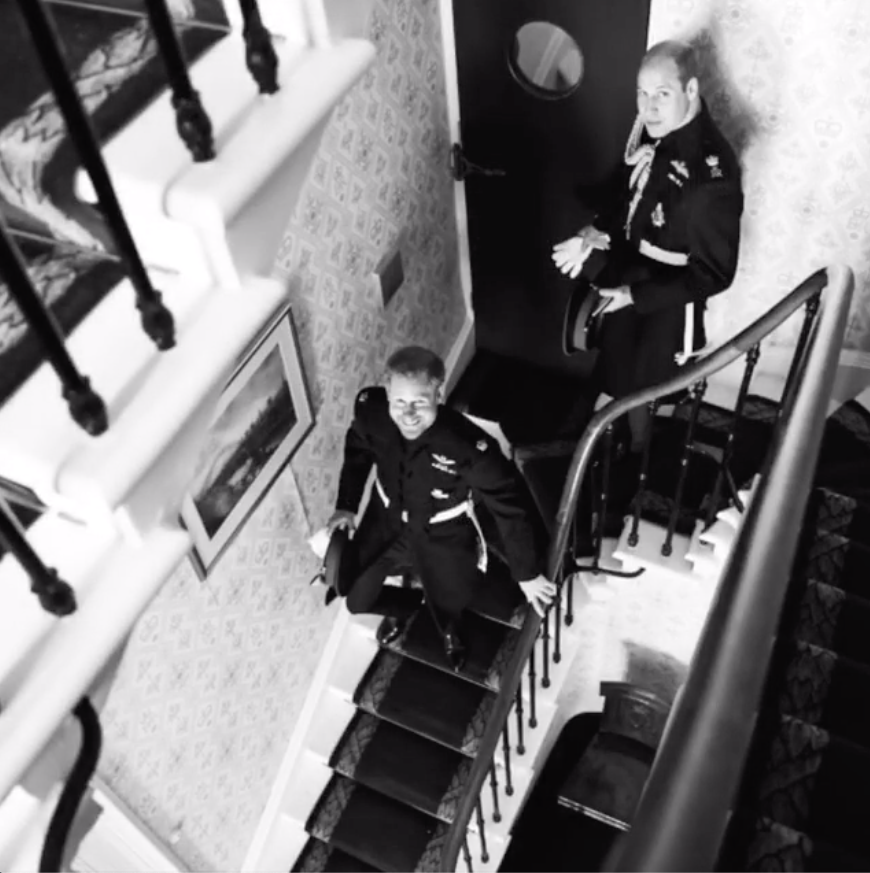 And Harry taking a quiet moment to read something — maybe a letter from Meghan to her future husband before the ceremony?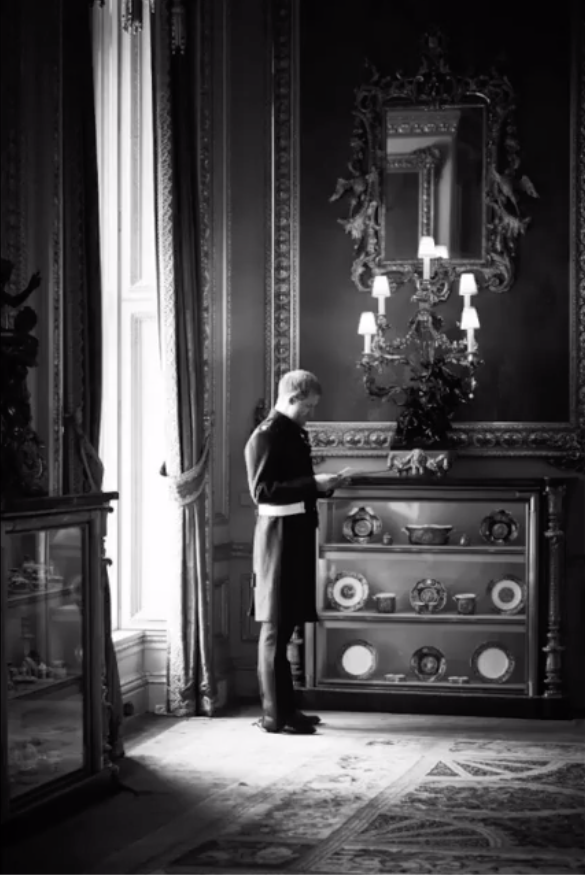 There's a cheeky photo of Harry "hitching a ride" to the church.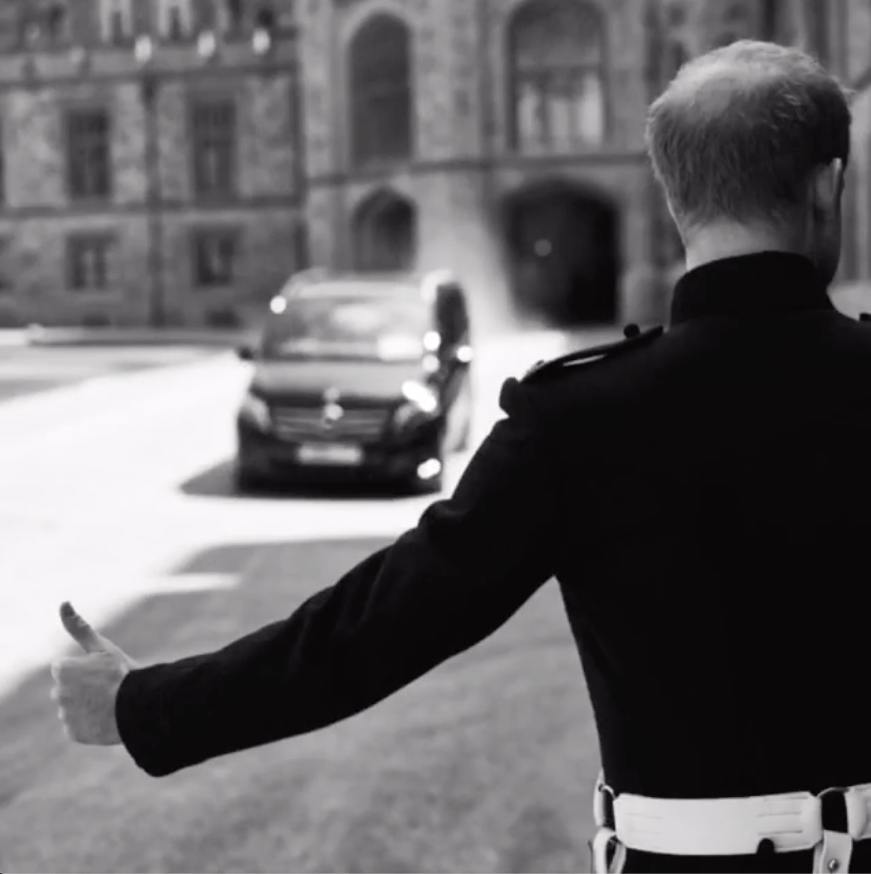 And a gorgeous shot of Meghan taking her wedding bouquet before her walk down the aisle.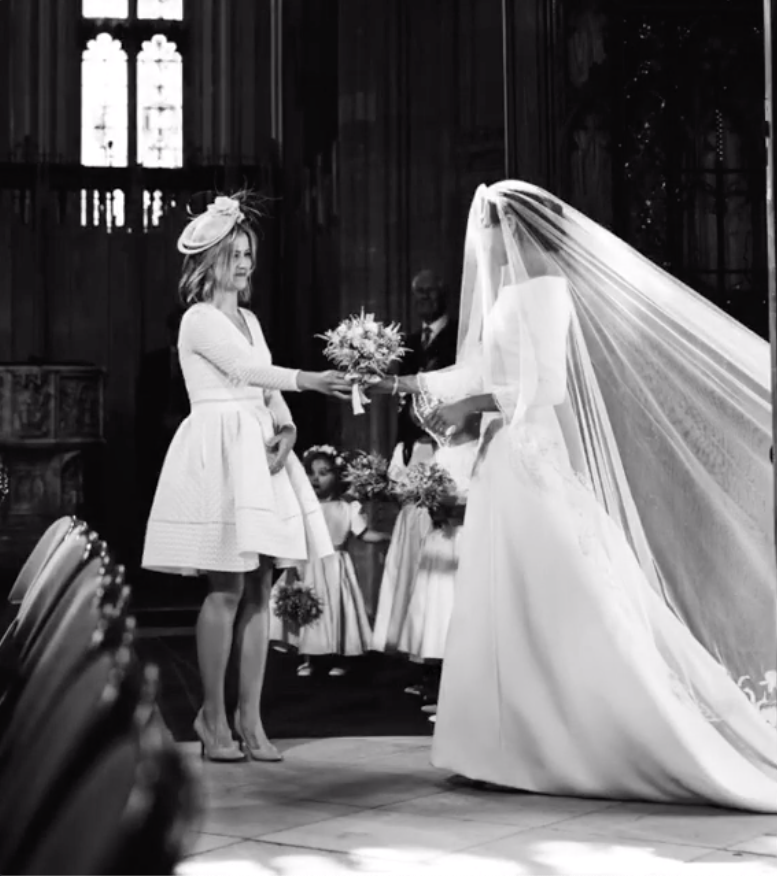 Followed by an intimate shot of the moment Prince Charles met Meghan to accompany her on the final part of her walk to the altar.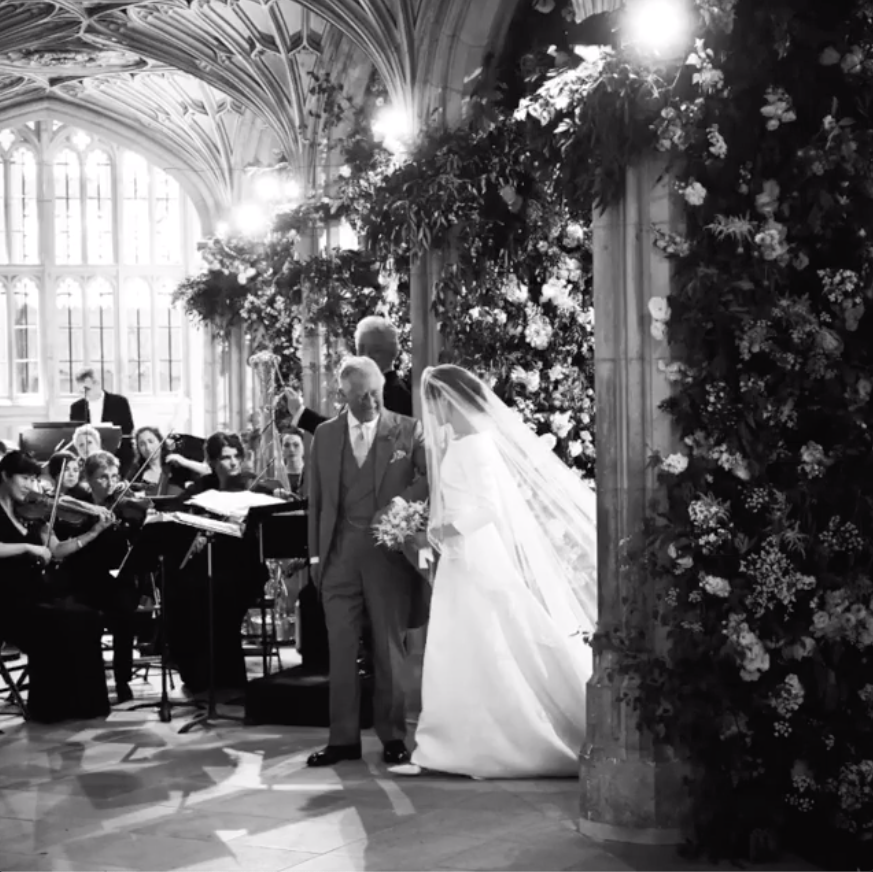 There are also intimate shots of the royal couple signing the wedding register.
And a gorgeous shot of Meghan — AND HER VEIL — going back into the chapel.
And this sweet moment between Meghan and her mother, Doria Ragland.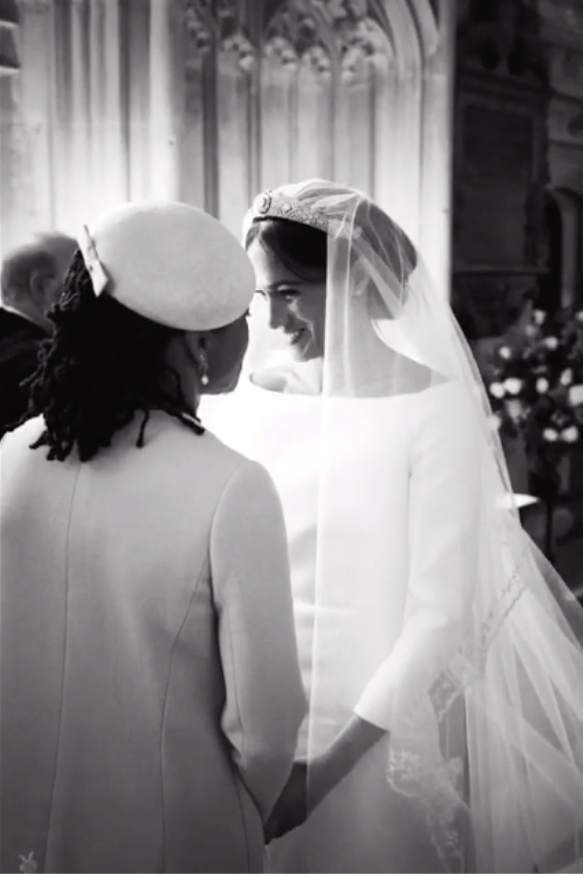 Finally, the royal couple shared a behind-the-scenes look at their official wedding photograph shoot.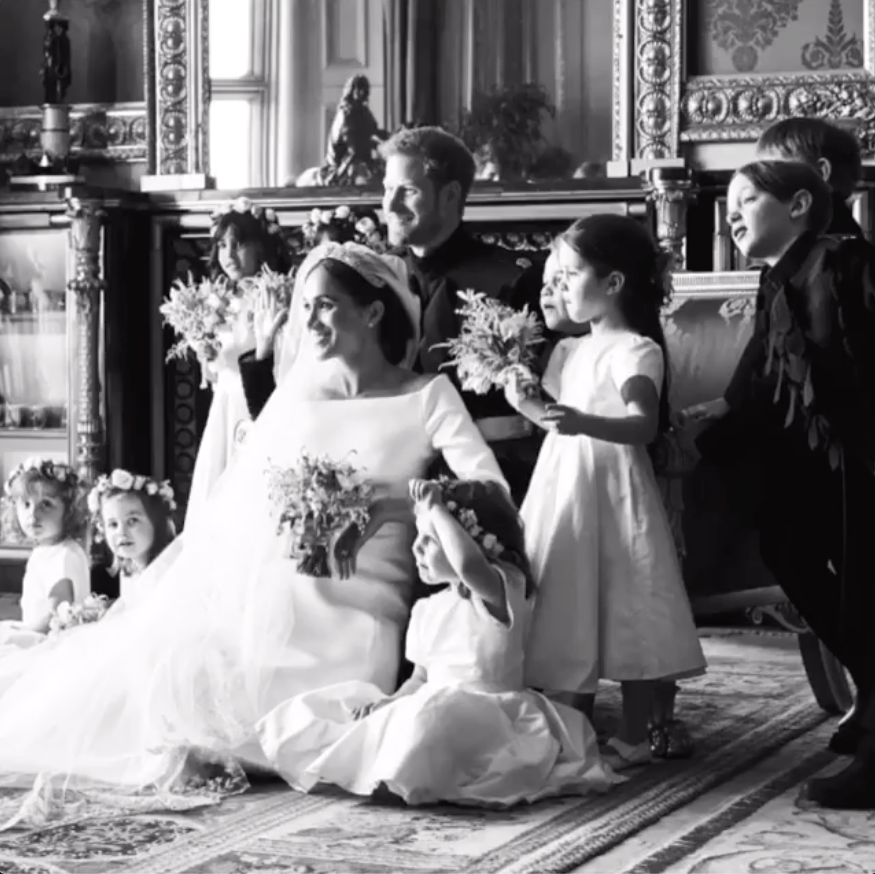 Happy anniversary, Harry and Meghan!