Prince Harry and Meghan Markle, aka the Duke and Duchess of Sussex, announced the name of their newborn son on Wednesday: Archie Harrison Mountbatten-Windsor.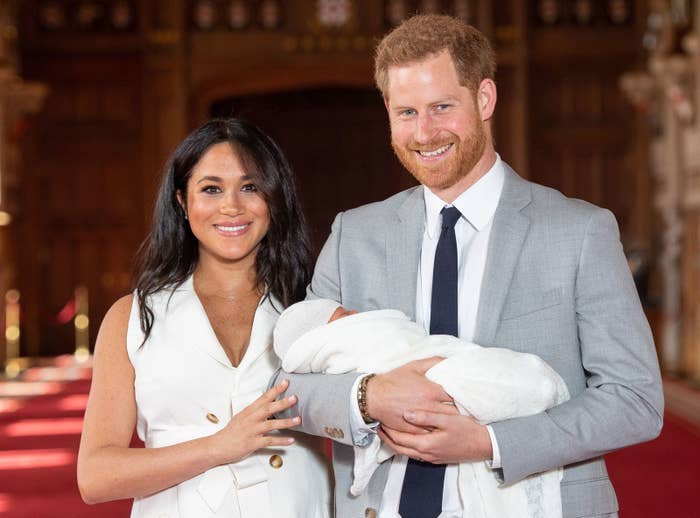 The duke and duchess announced the new baby in an Instagram post that featured the baby's grandmother Doria Ragland and great-grandparents Queen Elizabeth and Prince Philip.
Buckingham Palace confirmed the name and shared the family photo in a tweet.
Per the palace, Archie is not a nickname for anything — the baby's first name is Archie, full stop.

His middle name, Harrison, is believed to be a reference to the fact that he is literally "Harry's son."

Mountbatten-Windsor is the official surname of the British royal family.

The TL;DR is that the royals didn't really have last names for centuries — the rulers were known by their dynasties or houses (Plantagenet, Tudor, Stuart, etc.). That lasted until World War I, when George V of the House of Saxe-Coburg-Gotha decided to change his family's very German name to something more British.
On July 17, 1917, he declared that the royal family house name was now "Windsor," and that all of his direct descendants would have "Windsor" as their surname. Prince Philip's last name was Mountbatten when he married then-Princess Elizabeth, and after some back-and-forth, they agreed to merge their family names, making their children and grandchildren Mountbatten-Windsors.
Archie was born on Monday, May 6, at 5:26 a.m. and weighed 7 pounds, 3 ounces. He is seventh in line to the throne.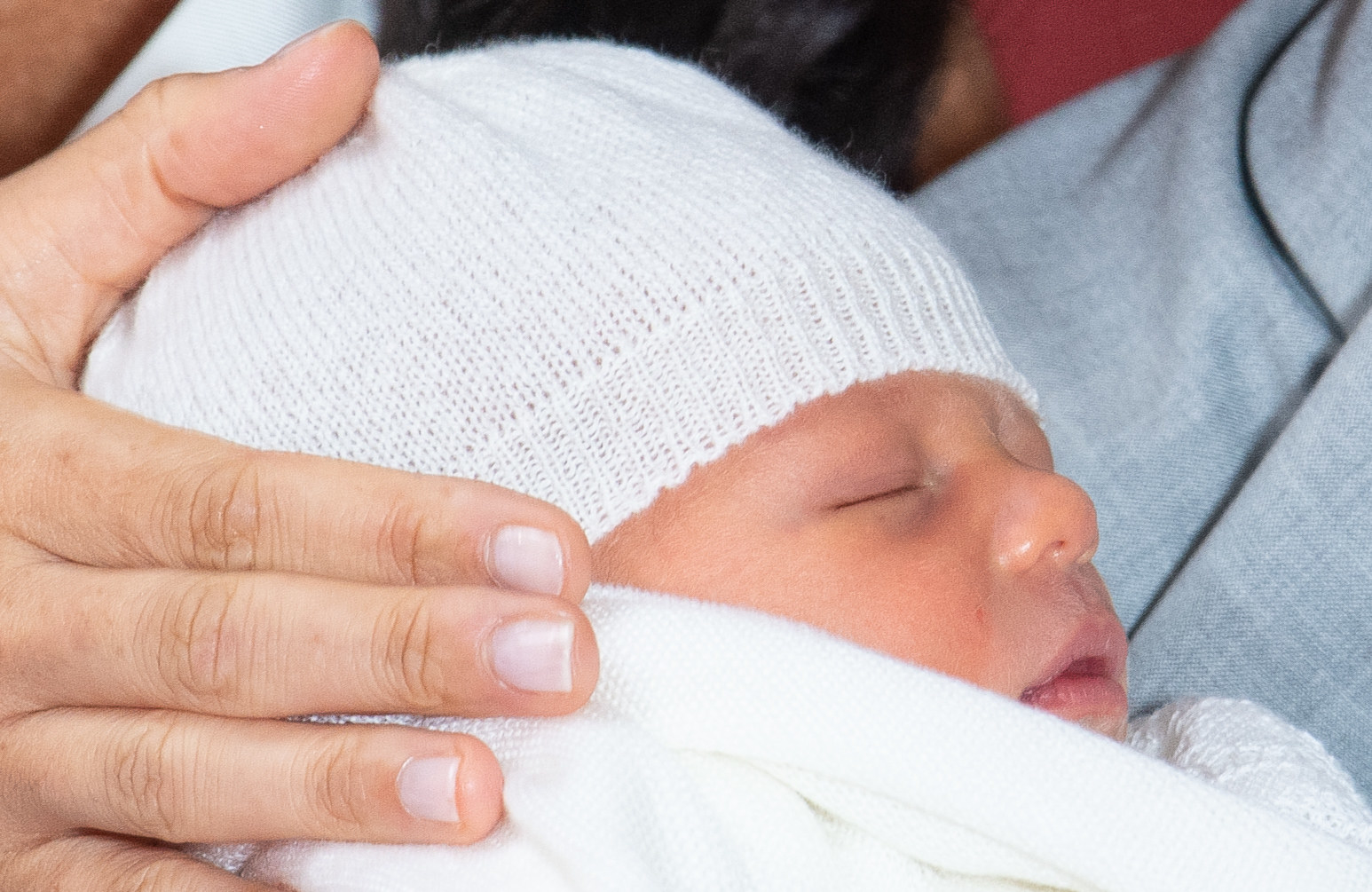 So is he Prince Archie? Not yet. As of now, little Archie doesn't have a royal title. His father has three — Duke of Sussex, Earl of Dumbarton, and Baron Kilkeel — and while his parents could have given Archie one of those as a "courtesy title," they decided not to.

Per the rules of the peerage, he'll be known as "Master Archie" until his paternal grandfather Prince Charles becomes king. After that, as the grandchild of the monarch, he will automatically become a prince and will likely be known as "His Royal Highness Prince Archie of Sussex."
The duke and duchess posted a message of thanks for the "warm wishes and support" in an earlier Instagram post on Wednesday.
Welcome to the world, little Archie!