Prince Harry Breaks Hearts, Busts Moves At School For Deaf Children
Prince Harry visits his charity's school for deaf children in Lesotho; women weep at his perfection.
1.
Prince Harry visited a school for deaf children today as part of his three-day visit to the landlocked African kingdom of Lesotho.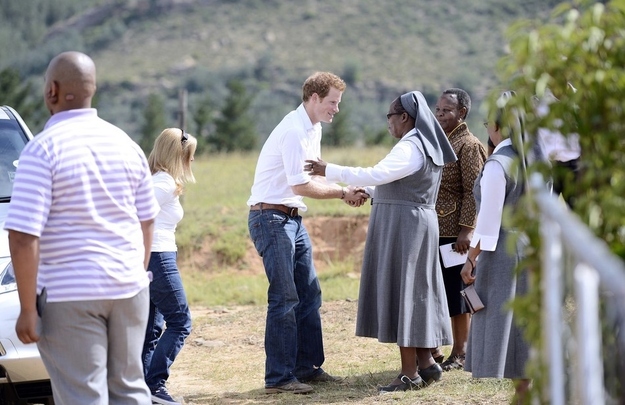 2.
The Kananelo Center for the Deaf is one of the many projects supported by Sentebale, a charity co-founded by Prince Harry and the Lesotho Royal Family.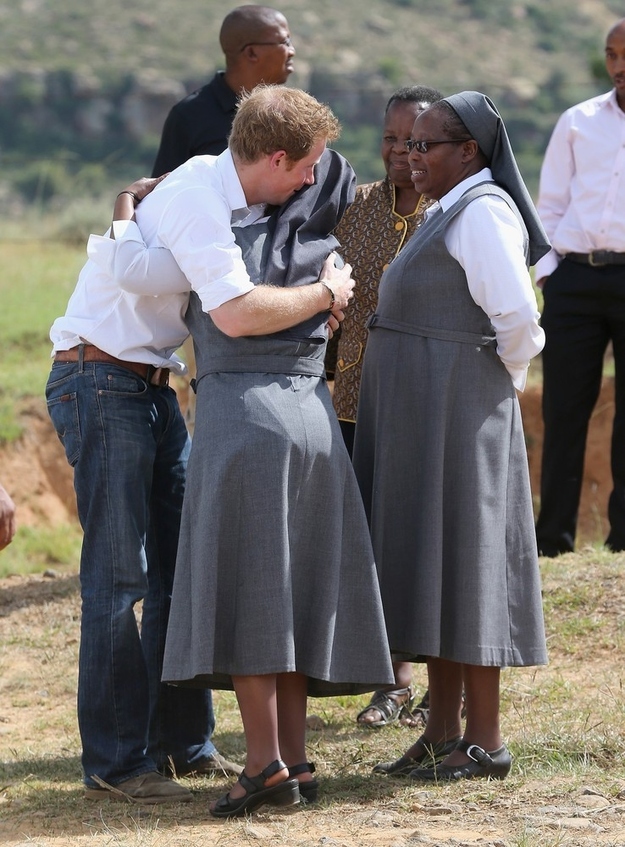 3.
Prince Harry spent part of his gap year working with orphaned children in Lesotho and was moved by the suffering of the country's youngest, most vulnerable residents. The prince named his charity Sentebale, which means "Forget Me Not" in Sesotho.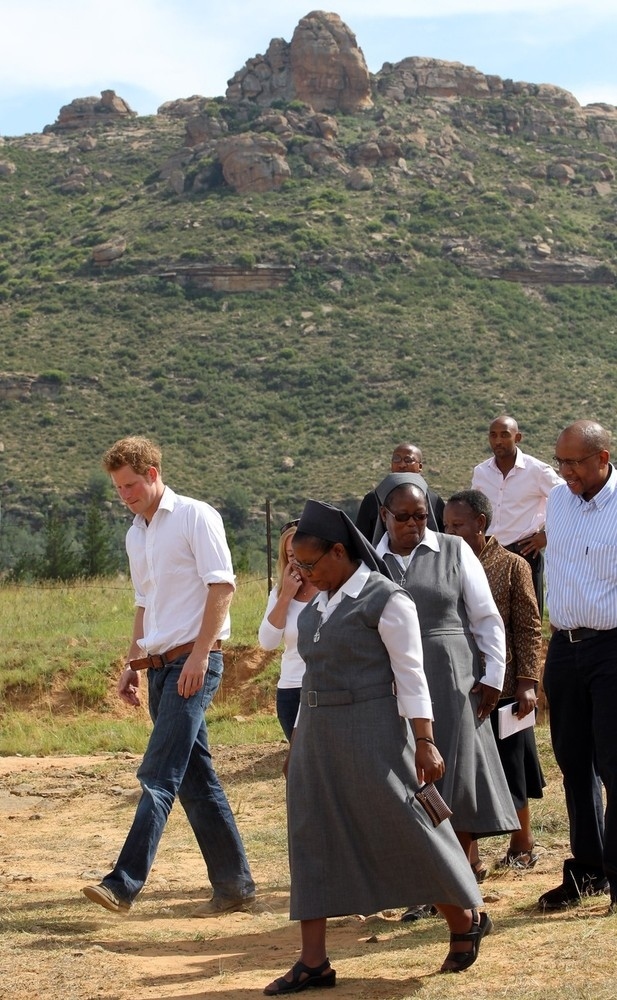 4.
Okay, that's all the background information you need. Here's Prince Harry arriving at the Kananelo Center for the Deaf.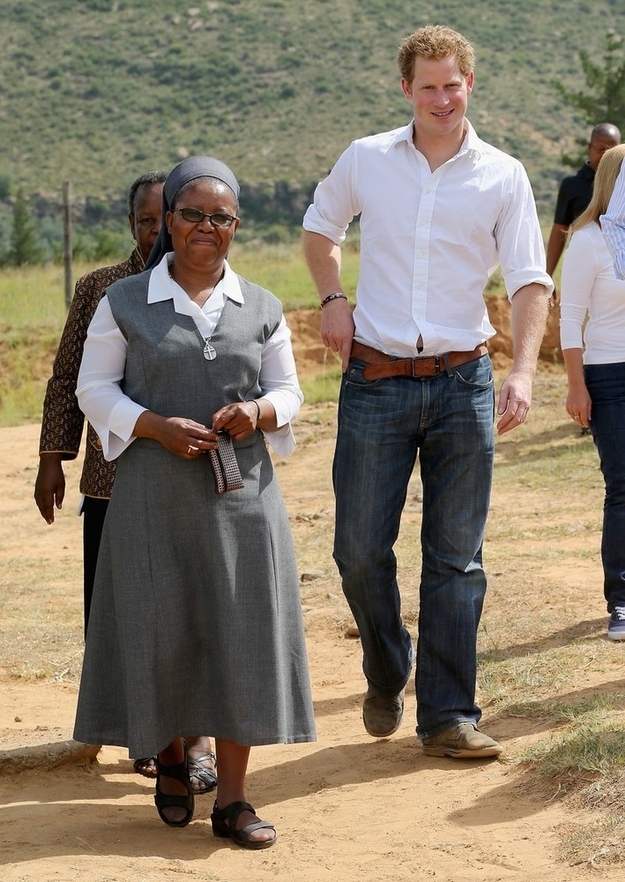 5.
Excited students line up to welcome Harry (and the cameras) to their school.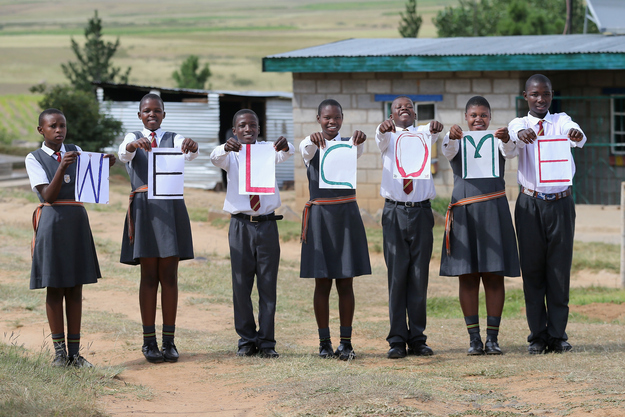 6.
Upon arrival, the prince immediately began to charm the young ladies.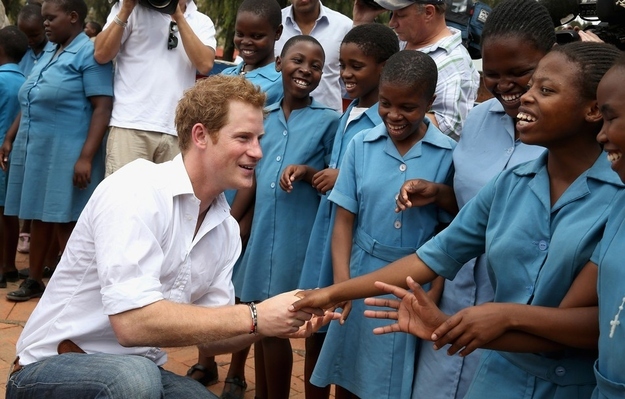 7.
Because he is a wonderful human being, he took time to put even the shyest student at ease.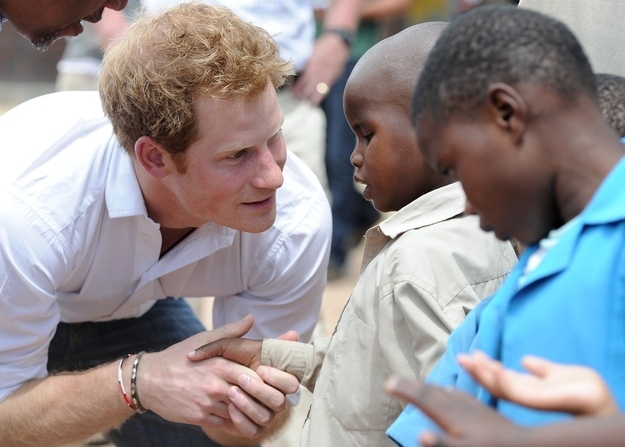 8.
"You have just about as much hair as my older brother!"
9.
During a classroom visit, everyone volunteered to teach the prince some phrases in sign language.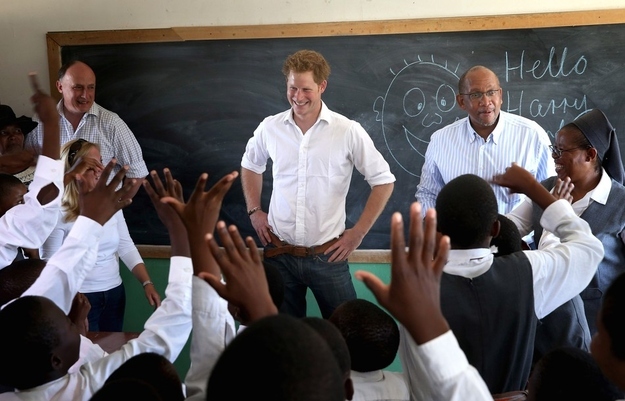 10.
Prince Harry and his companion, Prince Seeiso of Lesotho, were shown how to sign their names and the words for family members.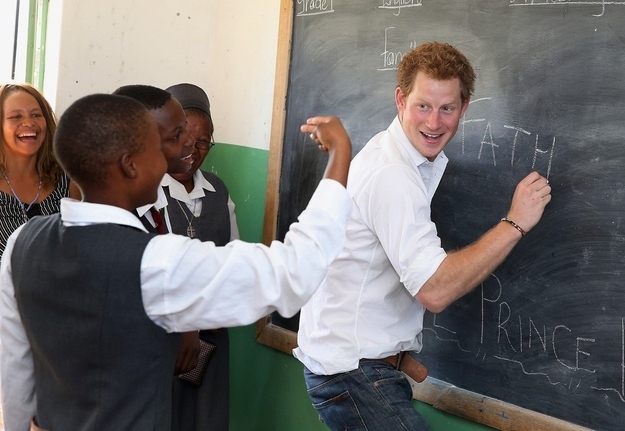 11.
"Can you teach us the word for ginger?" Prince Seeiso asked the students. "Can you teach us the word for bald?" Prince Harry retorted.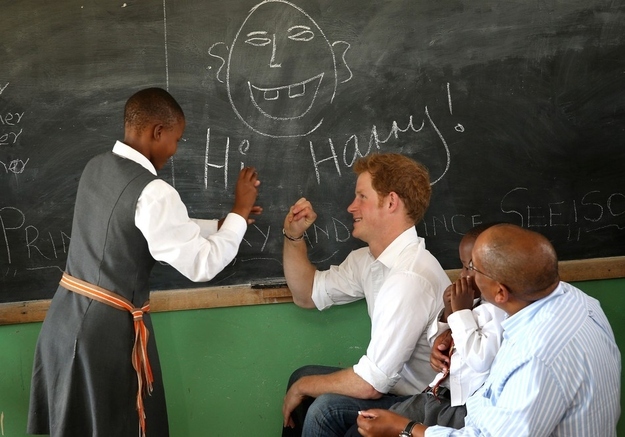 12.
After donning a frilly Paddington Bear apron, Prince Harry learned how to make mokoenya, a Sotho sweet bread cooked in boiling oil.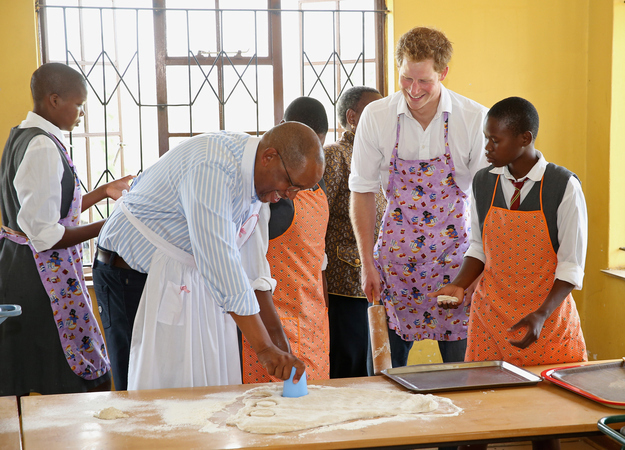 13.
In a gesture of goodwill, Prince Harry shared the bread with the travelling press corps. (Journalists travelling with famous and important people rarely have time to eat and it can get very hungry out there.)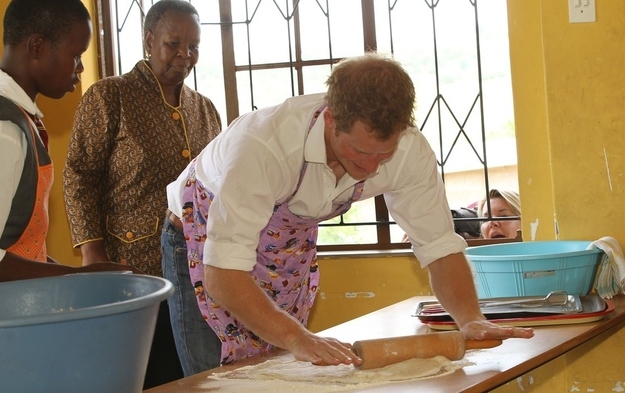 14.
After the cooking lesson was over, the prince watched two teams of students play football.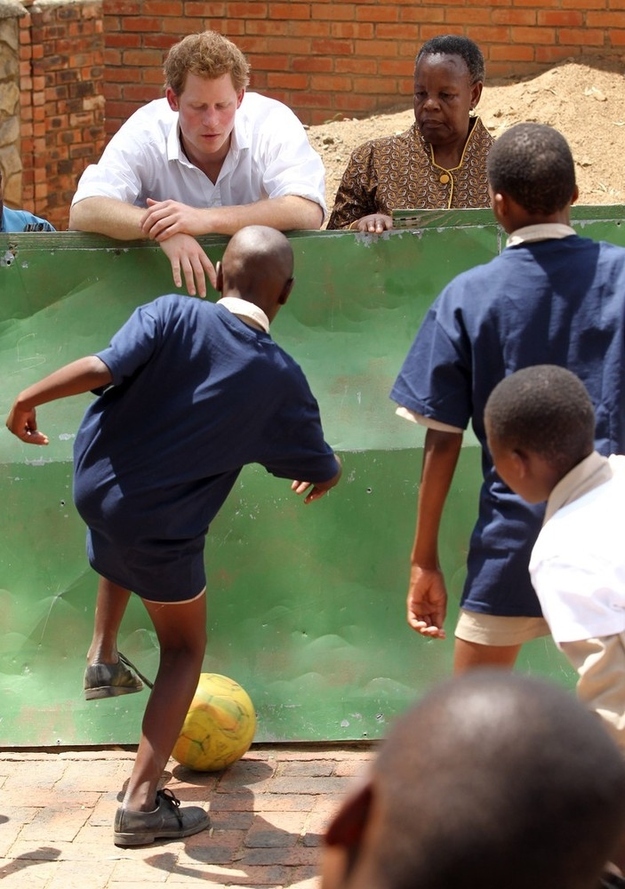 15.
Swoon.
16.
One young student was not impressed by the prince's presence.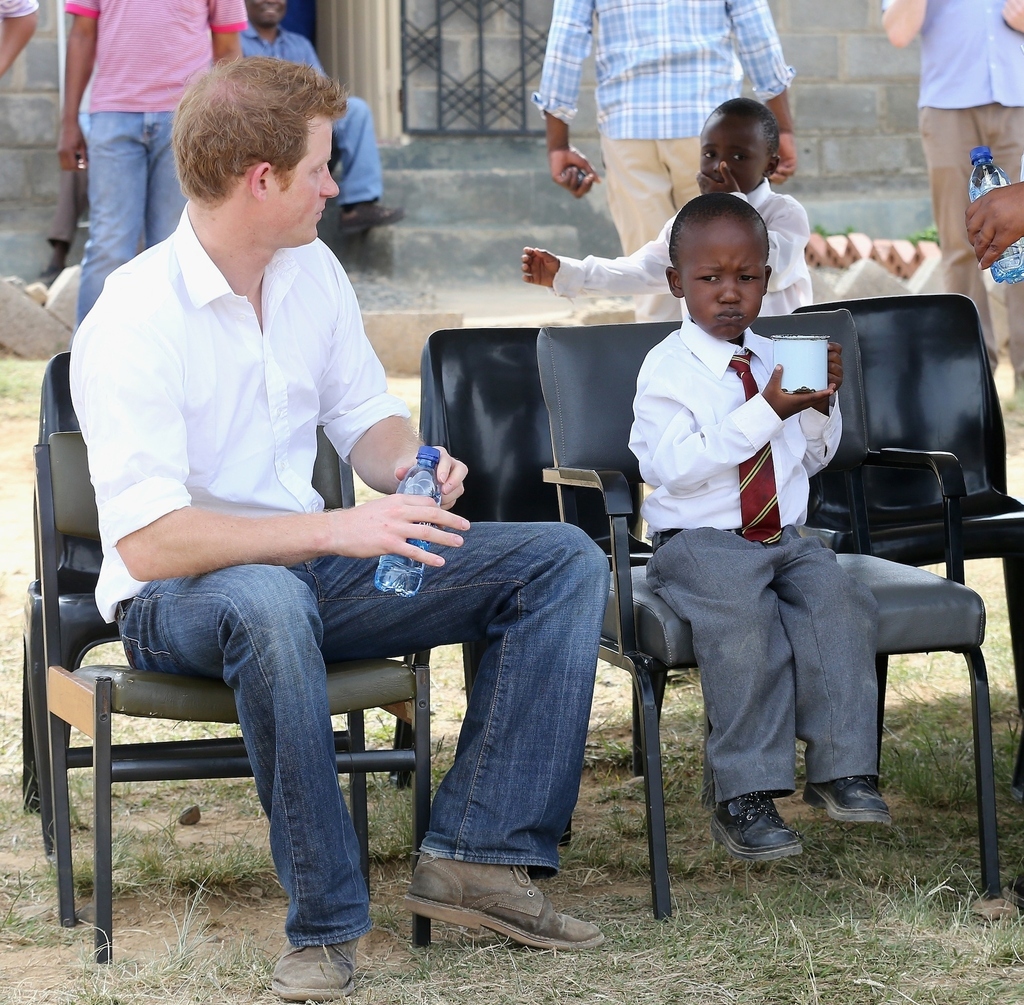 17.
This bold young lady pulled the prince out to learn a traditional dance.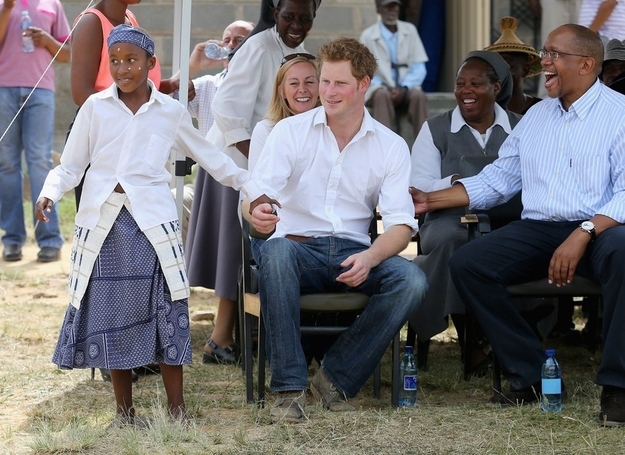 18.
And although Prince Harry was a little uneasy at first...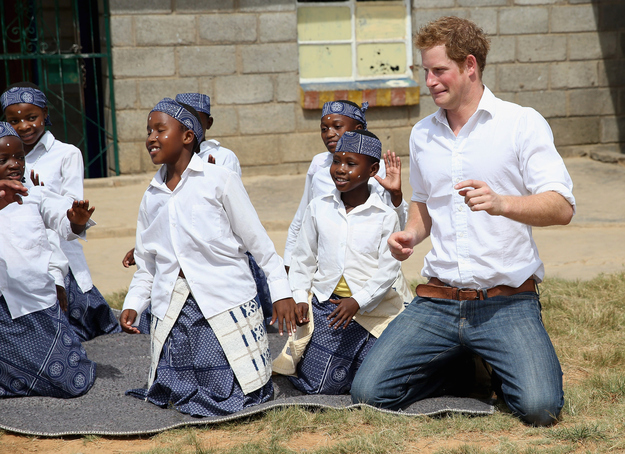 19.
He quickly got into the swing of things.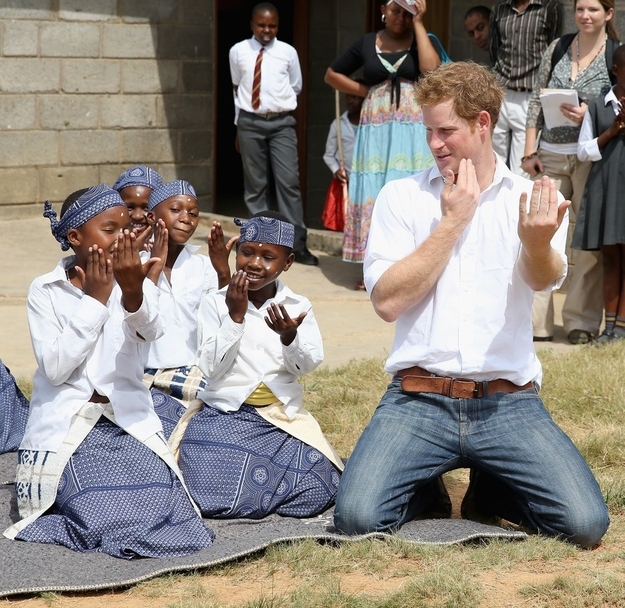 20.
The prince shimmied and swayed to the admiring whoops of the assembled children.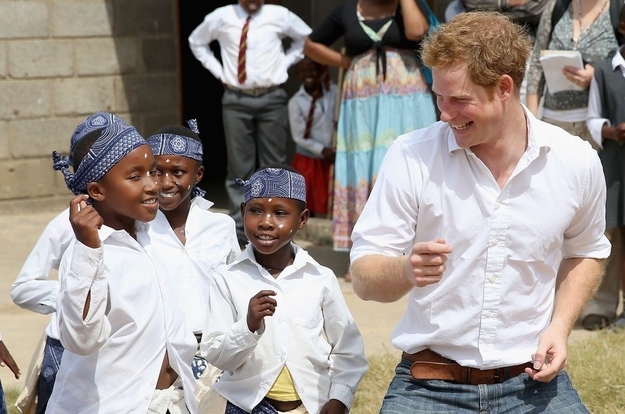 21.
Get in line, kids. Get in line.