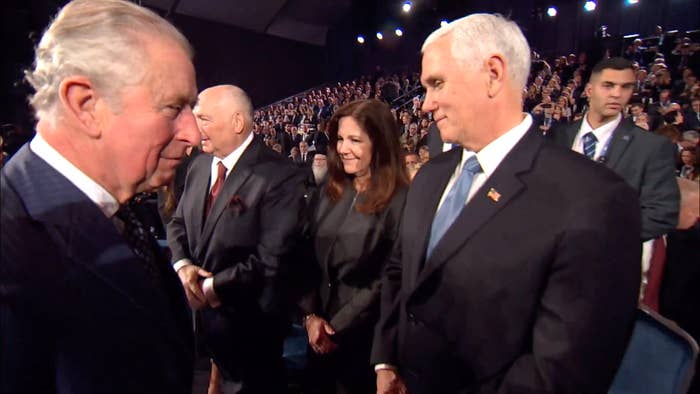 A video of Prince Charles walking by US Vice President Mike Pence without shaking his hand at a Holocaust remembrance event in Jerusalem on Thursday went viral, and many people have interpreted it as a deliberate "snub" on the part of the prince; however, Buckingham Palace and White House officials have denied anything shady occurred.

In the clip, which has been viewed more than 1 million times on Twitter, Charles is shown making his way down a line of dignitaries at Yad Vashem, the Holocaust memorial in Jerusalem. (For added context, the full four-hour livestream of the event shows that the prince is one of the last world leaders to take his seat before it begins.)

As the viral video begins, the prince is seen in conversation with German President Frank-Walter Steinmeier. He then moves along and shakes hands with Moshe Kantor, the president of the World Holocaust Forum Foundation.
Charles then moves down the line to Pence and his wife, Karen. Charles appears to glance at them and continues on to Israeli Prime Minister Benjamin Netanyahu. It's unclear whether the vice president reached out for a handshake, but he pats the prince on the back as he passes.
The clip was posted to Twitter, and people began to interpret the move as a deliberate royal diss.
However, representatives for Buckingham Palace and the White House have said the interpretations of the lack of a handshake were incorrect, pointing out that the future king had already greeted Pence and his wife before entering the conference hall.

Katie Waldman, Pence's press secretary, said allegations of a royal snub were "not true." She told White House reporters the two world leaders "chatted for approximately five minutes before they entered the hall."

Meanwhile, a royal spokesperson also told the BBC that there was no "snub" and that the prince and the vice president had a "long and warm conversation" before the ceremony.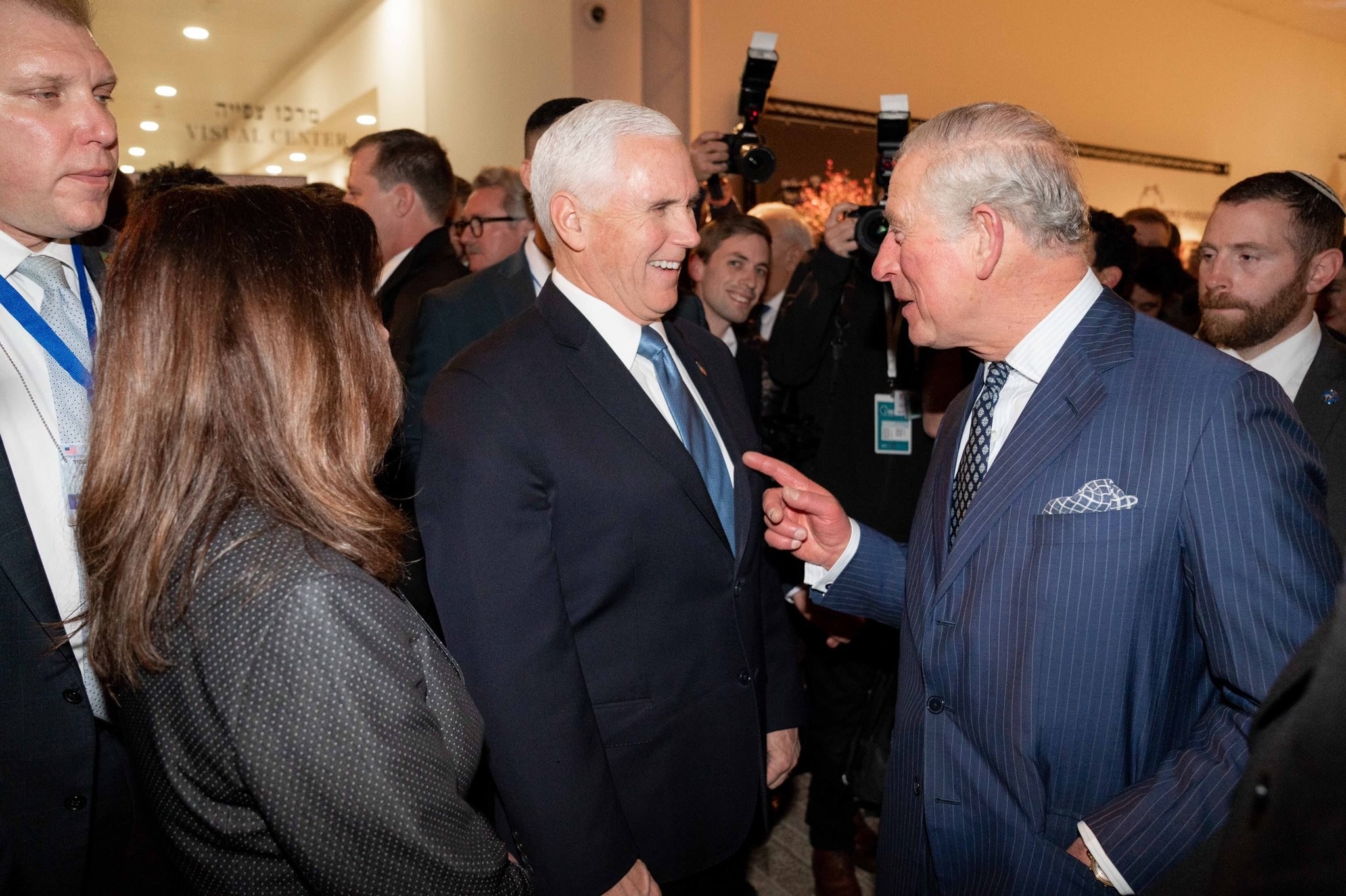 Waldman also shared an official White House photo of Pence and Charles in what appears to be a jovial conversation before the event, as well as a video of the two men talking — and shaking hands — backstage after the prince's speech at the forum.
BuzzFeed News also examined footage of the interaction on the livestream of the event; in the high-quality version, Charles can be heard greeting the vice president with a "Mr. Pence" as he moves down the line.
BuzzFeed News has reached out to Prince Charles' communications office at Clarence House for an additional comment and clarification.