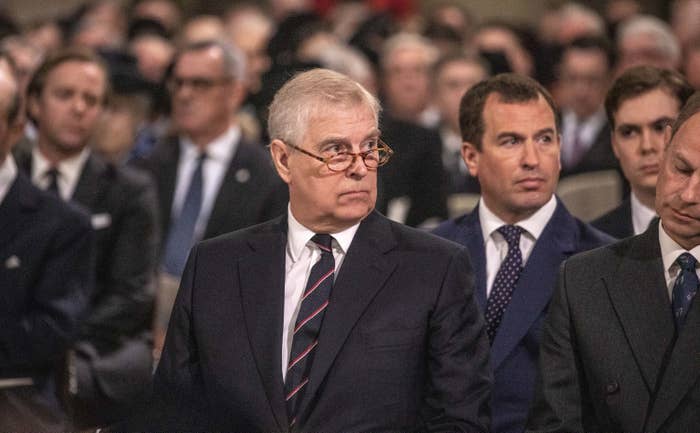 Prince Andrew, Duke of York, was scheduled to appear with other members of the royal family at a high-profile ceremony on Monday, but at the last minute was removed from the public-facing elements of the event, according to official documents.
On Monday, Garter Day, Andrew was scheduled to take part in a public procession and attend a service at St. George's Chapel on the grounds of Windsor Castle, but shortly before the event was scheduled to begin, it was announced that he would only be participating in parts of the ceremonies that happened in private.
Why the last-minute change? That depends on who you ask. A spokesperson for the Duke of York told BuzzFeed News that it was "a personal decision." A spokesperson for Buckingham Palace said it was a "family decision."
One thing is for certain: As royal correspondent Chris Ship of ITV News reported, it was a decision made after the official pamphlets for the service had been printed.
Garter Day is an annual royal affair held at Windsor Castle in celebration of the Most Noble Order of the Garter, the oldest and most senior Order of Chivalry in Britain. It was founded by Edward III in 1348 and is awarded at the sole discretion of the sovereign. It is composed of the monarch, those members of the royal family to whom she decides to award it, and no more than 24 knights "chosen personally by the Sovereign to honor those who have held public office, who have contributed in a particular way to national life or who have served the Sovereign personally," according to the royal family's official website.
On Garter Day (which hasn't been held since 2019 due to the pandemic), members of the Order process from Windsor Castle to St. George's Chapel for an official service and then take carriages back to the castle.
This year's ceremony was already of particular interest because of the new inductees into the order: former prime minister Tony Blair and Valerie Amos, Baroness Amos, a Labour member of the House of Lords. In addition, the Queen named Camilla, Duchess of Cornwall, a Royal Lady of the Most Noble Order of the Garter (there's no limit on how many members of the royal family can be in the Order).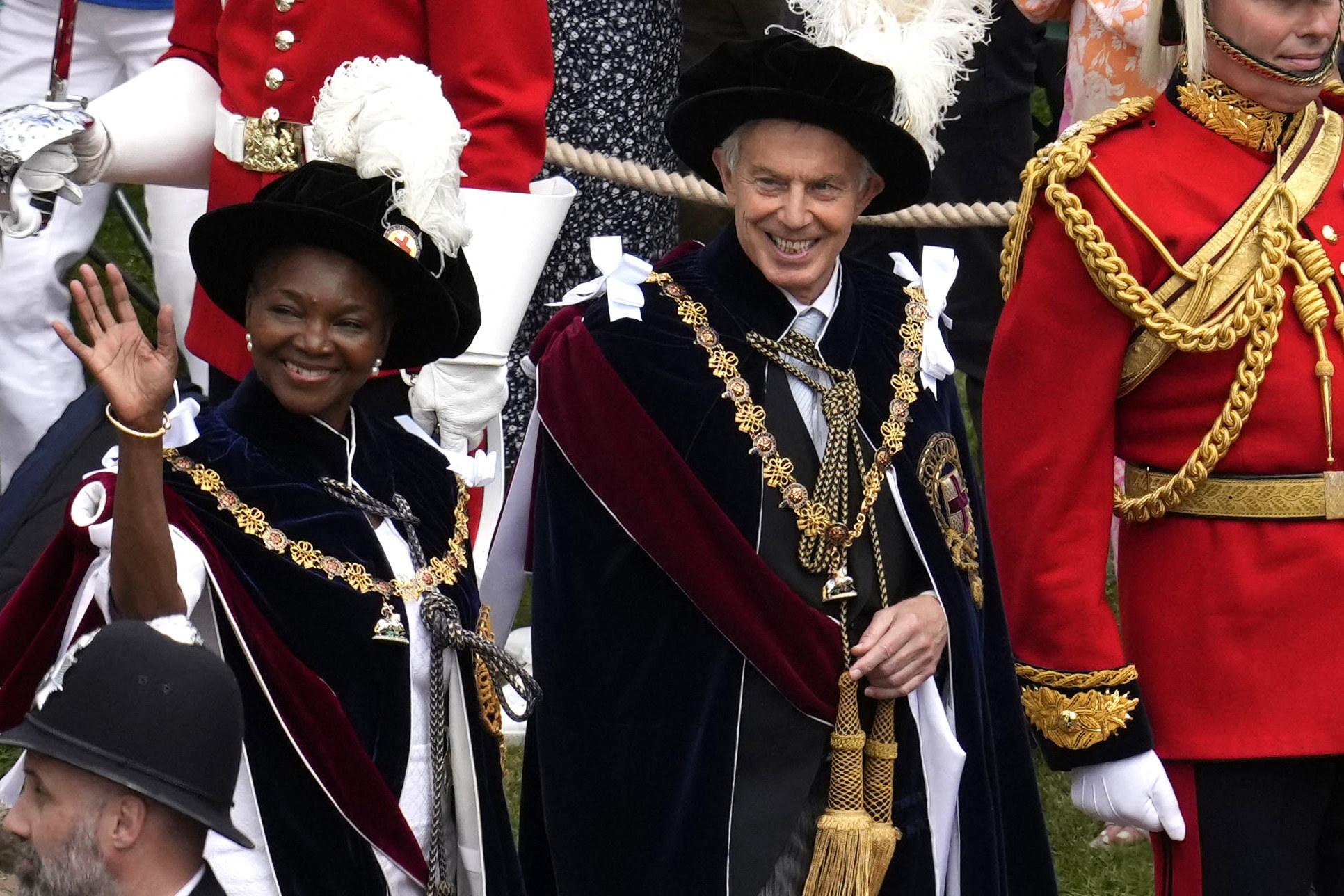 Andrew is a Garter Knight and as such would normally participate in the procession. But much has happened since his last appearance at Garter Day 2019.
The Duke of York's longtime friendship with financier Jeffrey Epstein became the subject of renewed public scrutiny after he killed himself in a New York federal prison on Aug. 10, 2019. Shortly after that, Virginia Giuffre, a victim of Epstein's sex-trafficking operation, accused Andrew of sexually abusing her on three occasions between 2000 and 2002 while she was under the age of 18.
He denied even meeting Giuffre in a disastrous BBC interview that aired on Nov. 16, 2019. Four days later, Buckingham Palace announced that Andrew would be stepping back from royal duties "for the foreseeable future."
On Aug. 9, 2021, Giuffre sued Andrew for battery and emotional damages in New York federal court.
On Jan. 13, one day after a judge refused to dismiss the lawsuit, the Queen stripped her second son of his honorary military titles and royal patronages and forbade him from using his "Royal Highness" style. Andrew settled the lawsuit and made an undisclosed payment to Giuffre on Feb. 15.
A spokesperson for Buckingham Palace told BuzzFeed News that, as a member of the Order, Andrew attended the investiture ceremony and the official lunch at Windsor Castle.