On Feb. 28, 2013, Pope Benedict XVI travelled to the papal summer residence of Castel Gandolfo, delivered a final blessing to the crowds gathered to wish him farewell and officially stepped down as supreme pontiff of the Catholic Church.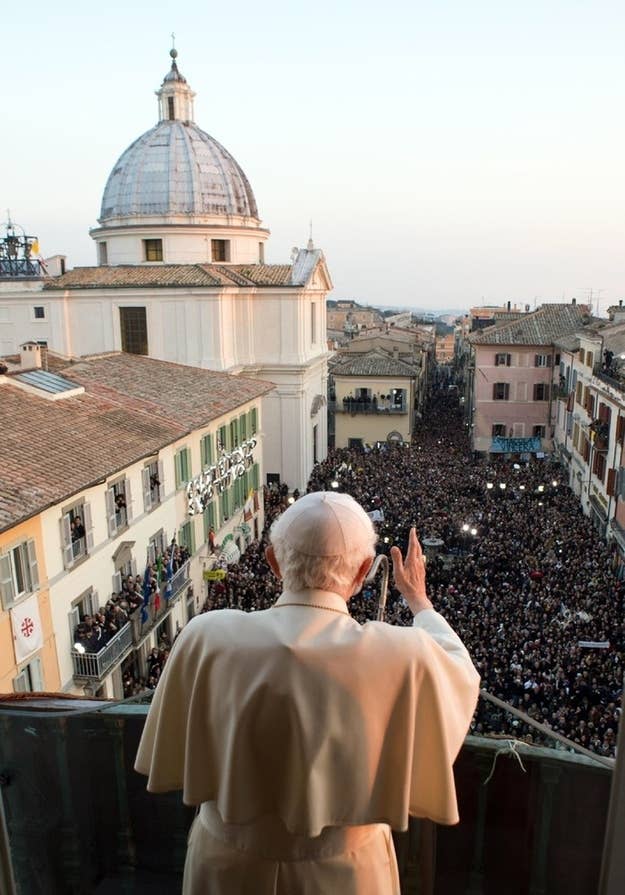 The pope emeritus deliberately kept out of the public eye as the new supreme pontiff was being chosen. Only one post-retirement image was seen during the conclave - a paparazzi photo of the former pope taken from a tree overlooking the papal residence.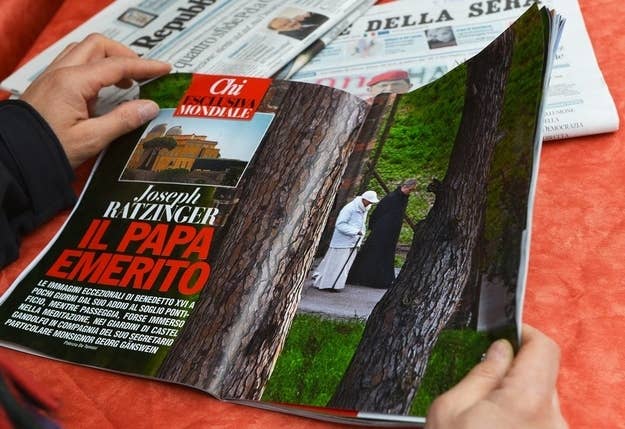 Cardinal Jorge Bergoglio was elected Pope Francis on March 13. A Vatican spokesman reported that Francis's first act as pope was to offer a prayer for his predecessor via telephone.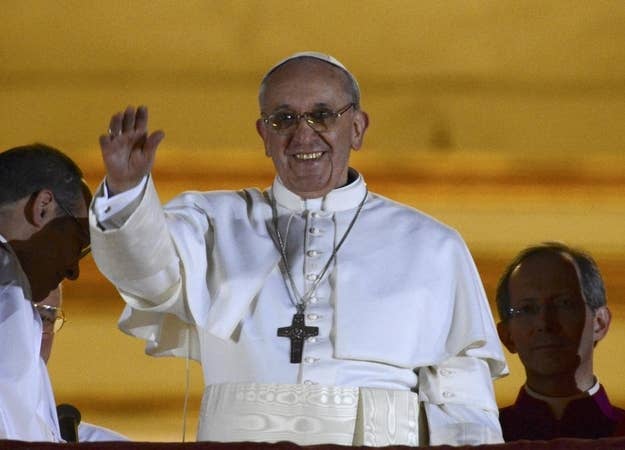 This past Saturday, ten days after being named as the new leader of the Church, Pope Francis flew to meet with his predecessor for a historic summit.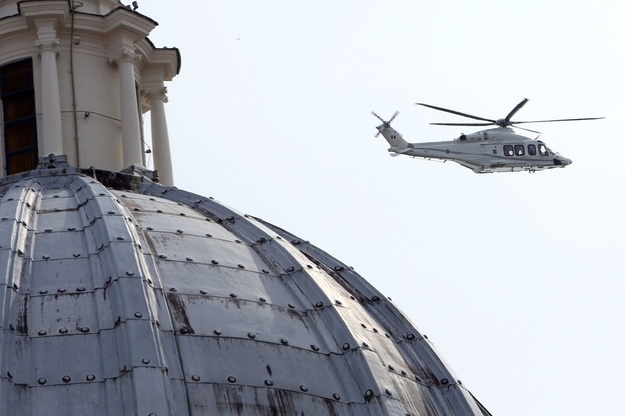 This is the first meeting between a pope and a former pope in recorded history, since a new pontiff is normally elected upon the death of his predecessor.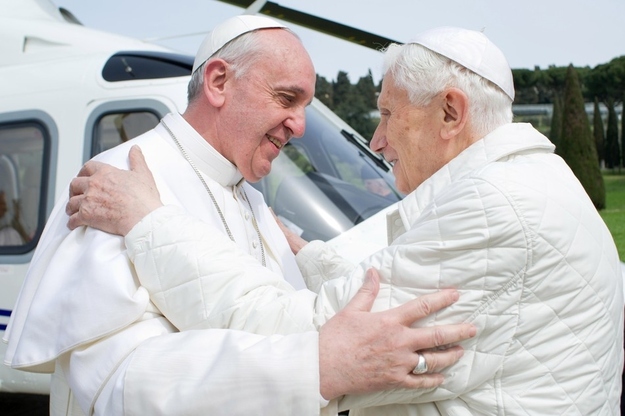 After they shared lunch, Pope Francis presented Pope Benedict with an icon of Mary and Jesus that the Russian Orthodox delegation to his inauguration had given him just a few days earlier, Catholic News Service reports.
"They told me this was Our Lady of Humility. If I may say, I thought of you," Pope Francis told his predecessor. Pope Benedict, visibly moved, grasped the new pope's hands in gratitude.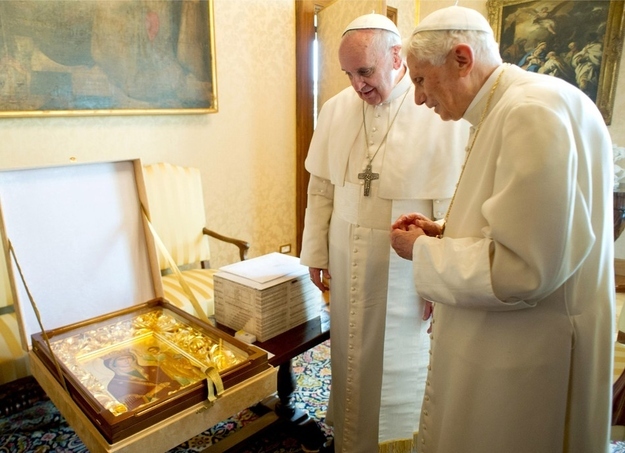 When the two went into the chapel of the papal villa to pray, Pope Benedict indicated that Pope Francis should take the front pew by himself. Instead, the new pope reached out to help his predecessor walk to the front pew with him.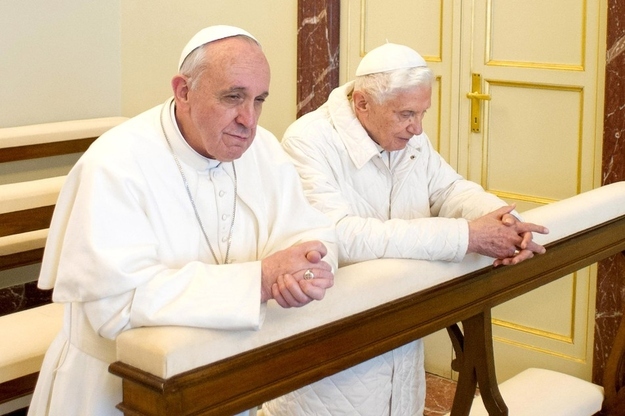 "We're brothers," Pope Francis told Pope Benedict, and the two knelt side by side.