Pope Francis Is Now An Honorary Harlem Globetrotter
The leader of the Catholic Church was named an honorary member of the New York basketball troupe at the Vatican on Wednesday.
Four members of the Harlem Globetrotters met with Pope Francis at the Vatican on Wednesday.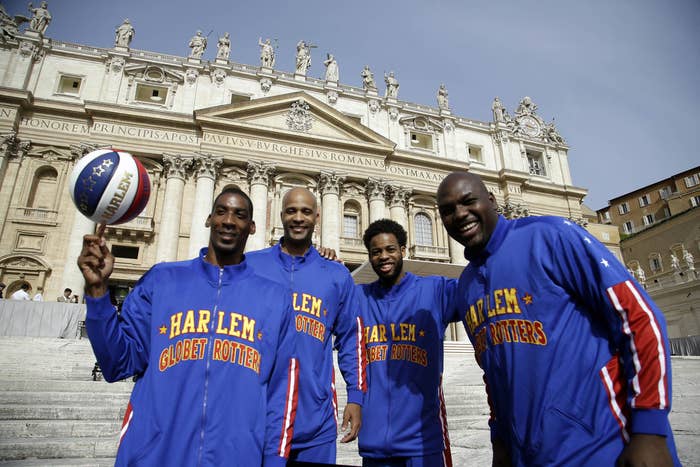 The members of the exhibition basketball team — which is currently on tour in Italy — were waiting for the leader of the Catholic Church as he arrived in St. Peter's Square for his weekly general audience.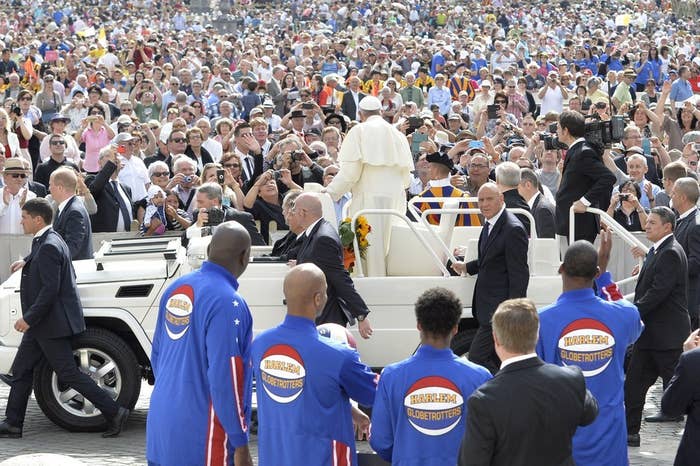 Players Hi-Lite Bruton, Ant Atkinson, Big Easy Lofton, and Flight Time Lang named the pope an Honorary Harlem Globetrotter (only the 9th honorary member in the group's 90-year history) and presented him with a jersey.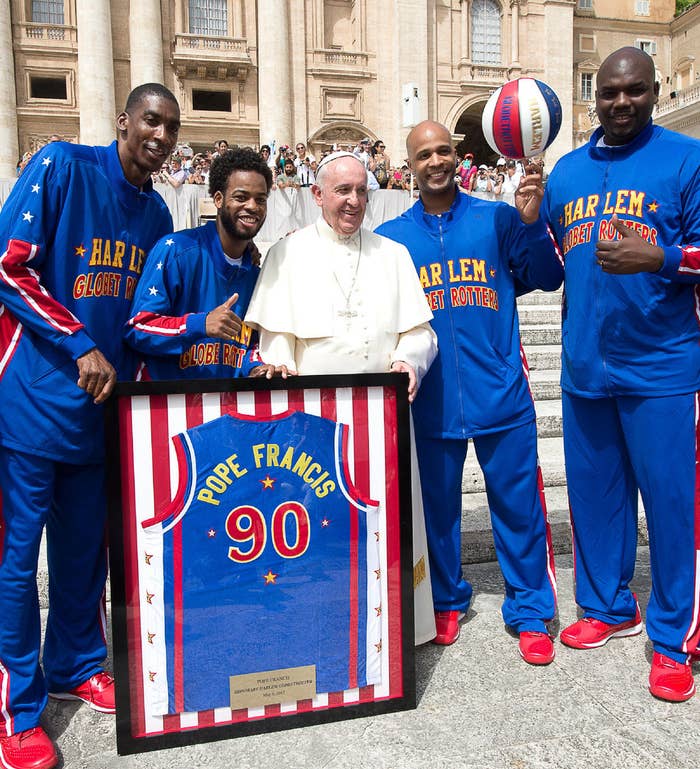 Lang showed off his skills for Pope Francis after the photo, before taking the pontiff's finger and encouraging him to try it for himself.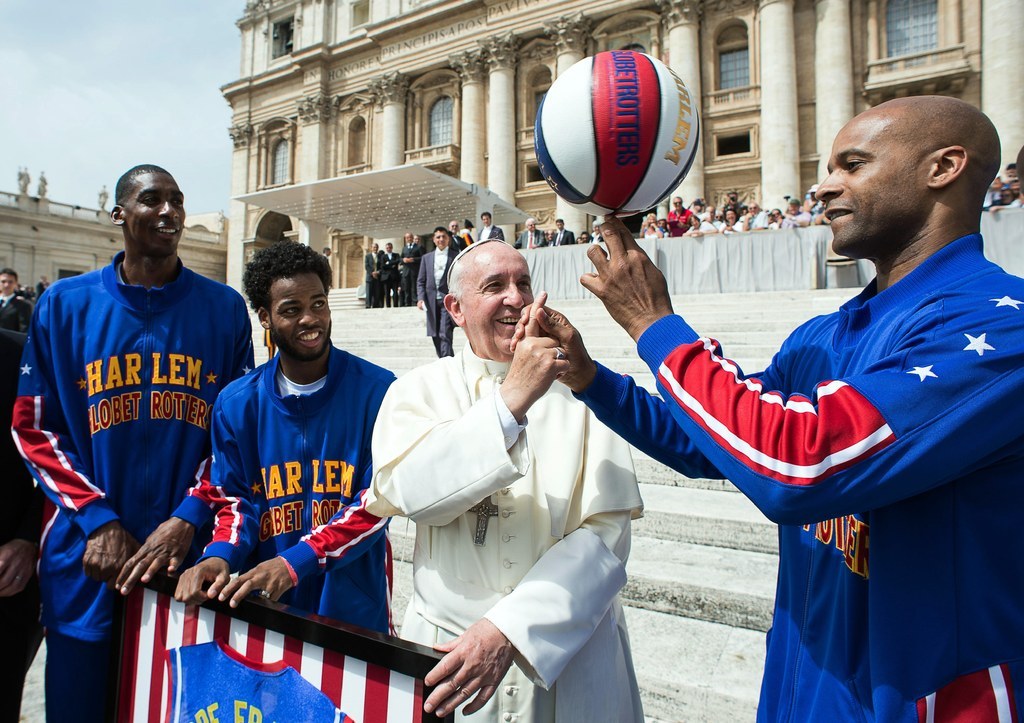 #CoolestPopeEver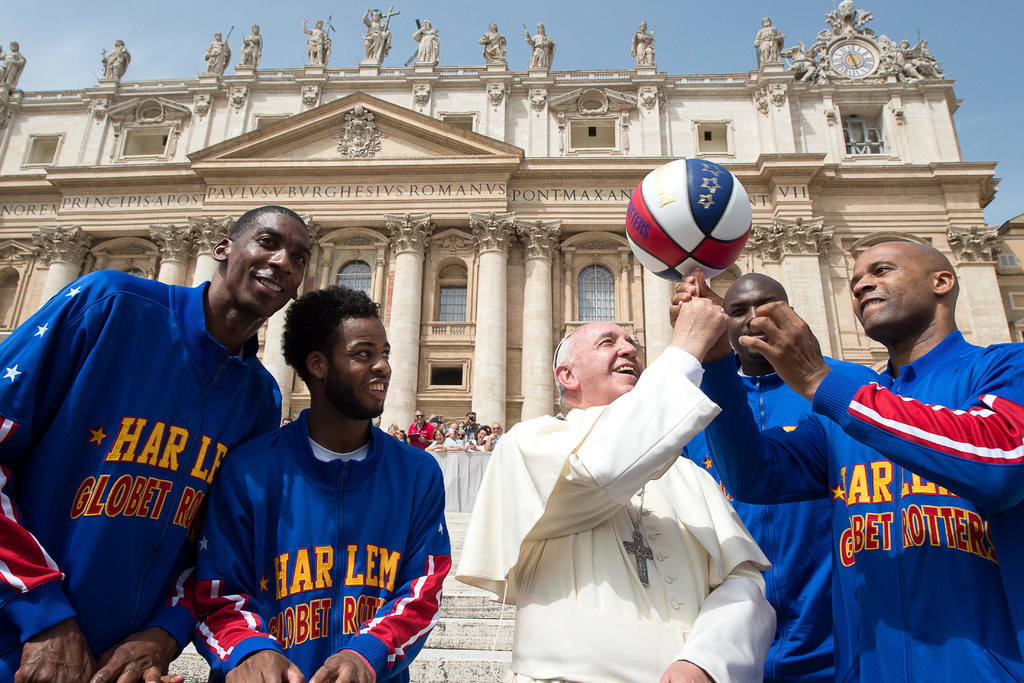 This isn't the first time that the Globetrotters have met with a leader of the Catholic Church — the group has visited the Vatican eight times now. Here they are with Pope Pius XII on Aug. 1, 1952.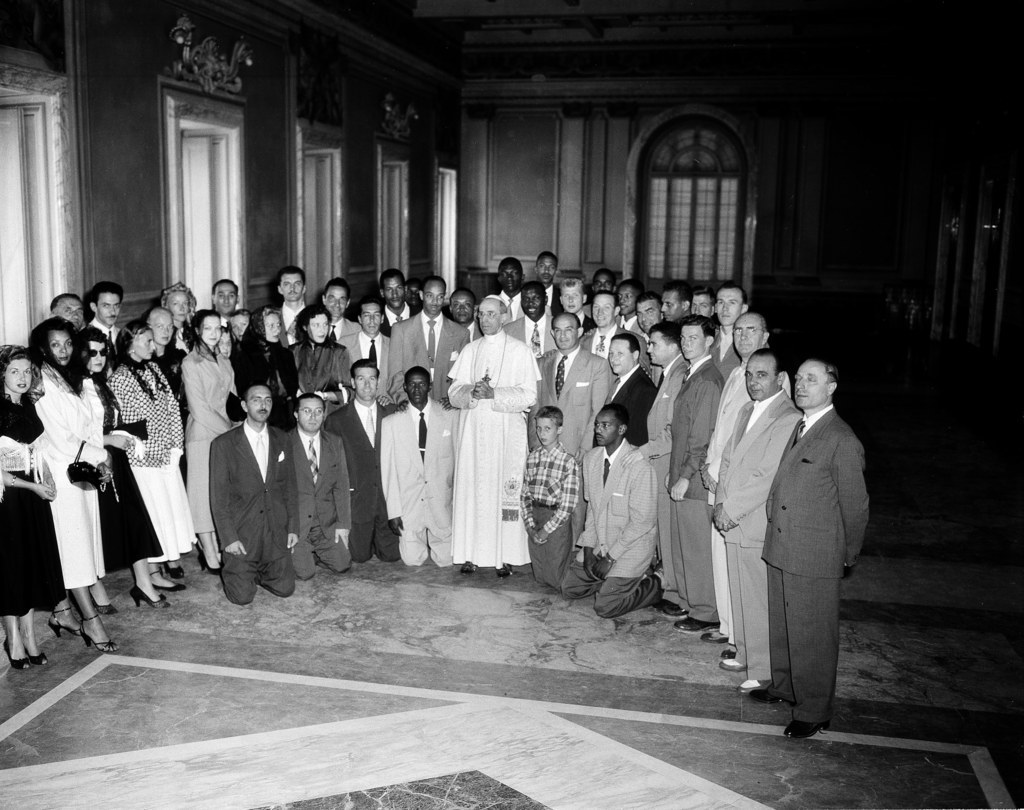 And here they are with Pope (now Saint) John Paul II in 1986. The pontiff was named the 7th honorary Globetrotter in 2000.