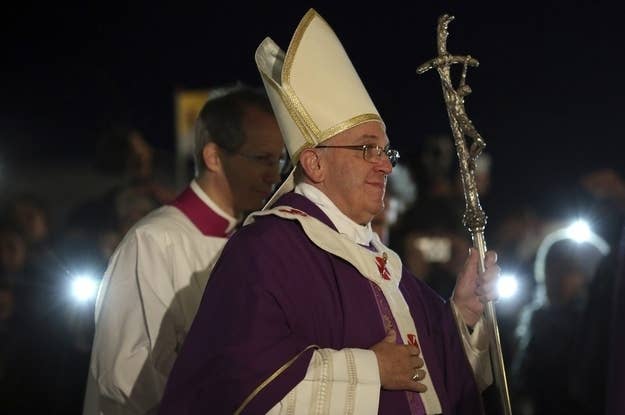 Pope Francis revealed that he used to be a bouncer in a Buenos Aires bar while visiting a working-class parish on the outskirts of Rome on Sunday,according to a report from Catholic News Services. After celebrating mass with the church of San Cirillo Alessandrino, the pope chatted with parishioners and said that his work removing troublemakers from clubs as a bouncer helped teach him how to bring people back into the church when he became a priest.
Although the pope's past job as a bouncer was first reported by Gazetta del Sud and The Telegraph back in March, this is the first time that Pope Francis has spoken about it publicly since ascending to the papacy. As a teenager, the pope also worked as an assistant in a chemical laboratory.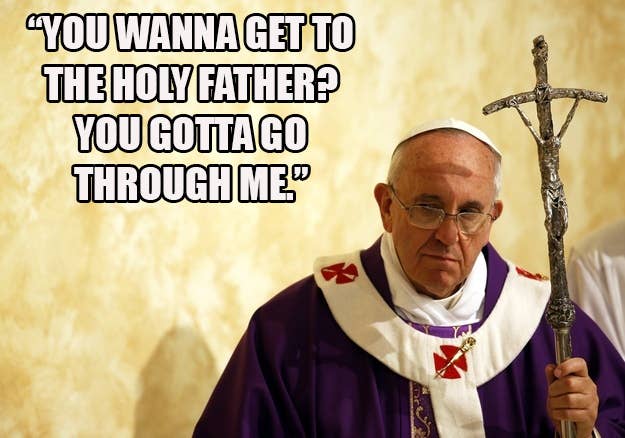 catholicnews.com
"Recounting how he discovered his vocation to the priesthood after confession with a priest he had never met before, the pope joked it was common knowledge that the best confessors are priests the penitent does not know and priests who are deaf."