Pope Francis Meets With Russian President Putin For The First Time
The two leaders appeared to have a staring contest — the pope won.
Pope Francis welcomed Russian President Vladimir Putin to the Vatican on Monday for a private audience, marking the first time the two leaders have met in person.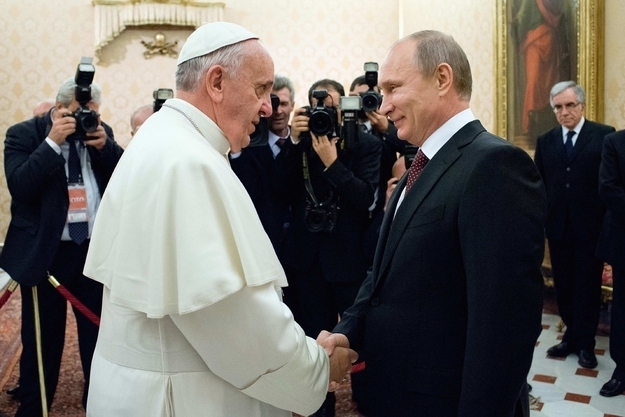 With the aid of interpreters, the two discussed the need for a diplomatic solution in Syria and the role of Christianity in society. Despite speculation, the two did not address the strained relations between the Catholic and Russian Orthodox Churches.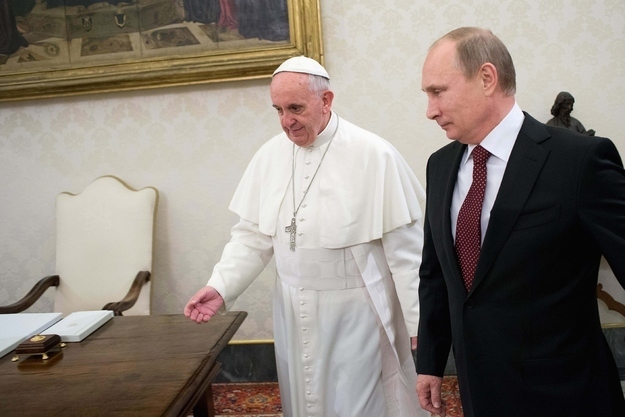 Vatican spokesman Father Federico Lombardi stressed that although Putin "conveyed the greetings of Russian Orthodox Patriarch Kirill, there was not a discussion of ecumenical relations" or of a papal visit to Russia.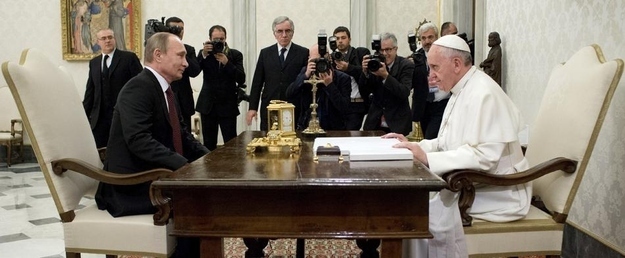 The Vatican spokesman described the 35-minute meeting as "constructive" and "cordial" in a formal communique issued after the audience concluded:
During the cordial discussions, satisfaction was expressed for the good existing bilateral relations, and the Parties focused on various questions of common interest, especially in relation to the life of the Catholic community in Russia, revealing the fundamental contribution of Christianity in society. In this context, mention was made of the critical situation faced by Christians in some regions of the world, as well as the defence of and promotion of values regarding the dignity of the person, and the protection of human life and the family.

Furthermore, special attention was paid to the pursuit of peace in the Middle East and the grave situation in Syria, with reference to which President Putin expressed thanks for the letter addressed to him by the Holy Father on the occasion of the G20 meeting in St. Petersburg. Emphasis was placed on the urgency of the need to bring an end to the violence and to ensure necessary humanitarian assistence for the population, as well as to promote concrete initiatives for a peaceful solution to the conflict, favouring negotiation and involving the various ethnic and religious groups, recognising their essential role in society.
After the meeting, the two men exchanged gifts. Pope Francis gave Putin a mosaic with a view of the Vatican gardens.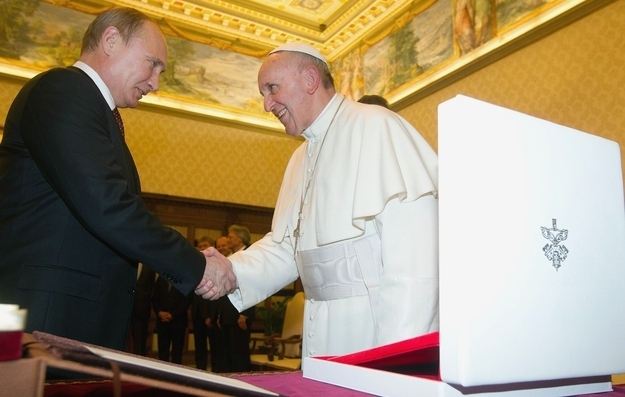 Putin presented the pope with an icon of Our Lady of Vladimir, one of the most venerated images in the Russian Orthodox Church. The Russian president was overheard asking Pope Francis if he liked the icon and the pope responded yes.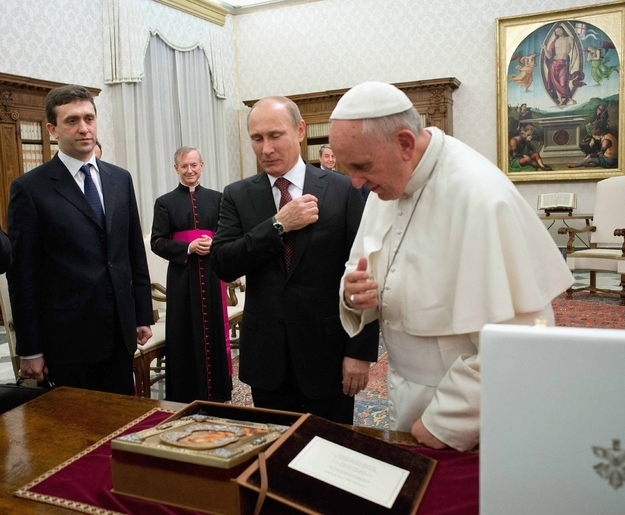 The two men then made the sign of the cross and kissed the image. Since assuming the papacy, Pope Francis has shown a particular devotion to Marian icons.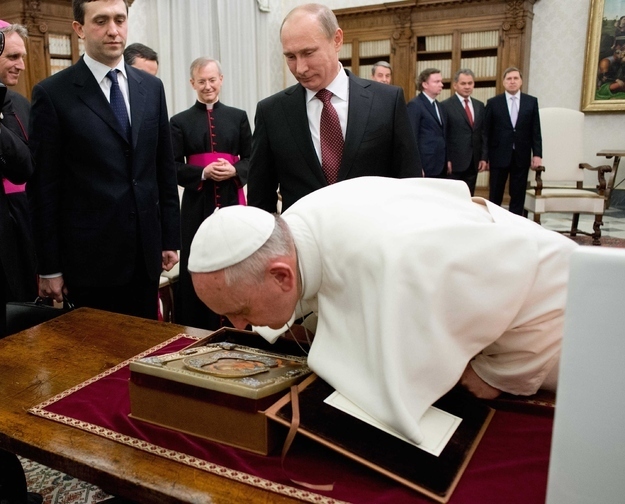 It's worth noting that Pope Francis displayed a pretty impressive game face.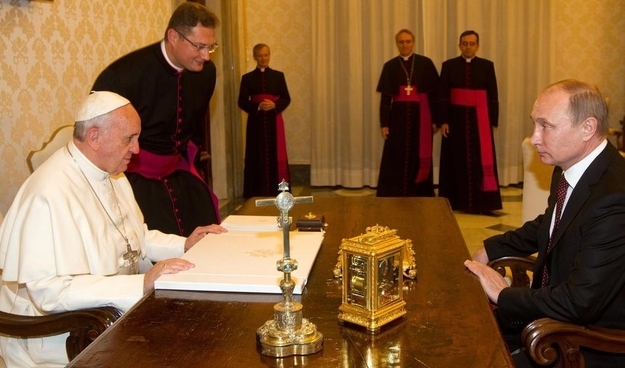 Just saying.