Pope Francis Meets Adorable Baby Pope
MINI-POPE.
Pope Francis met an adorable baby pope as he arrived at his weekly general audience at the Vatican on Wednesday.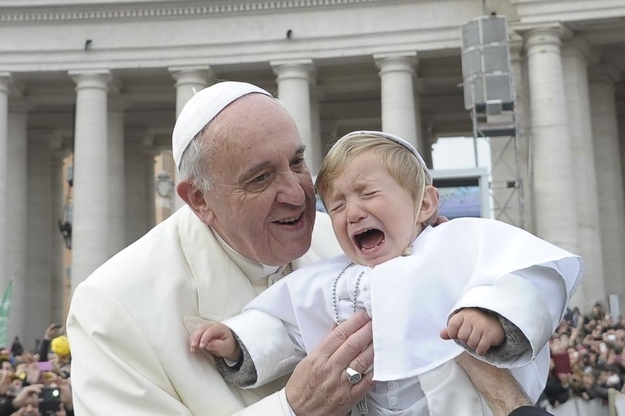 The pope appeared to be delighted with his tiny doppelgänger, stopping the Popemobile so he could greet the youngster...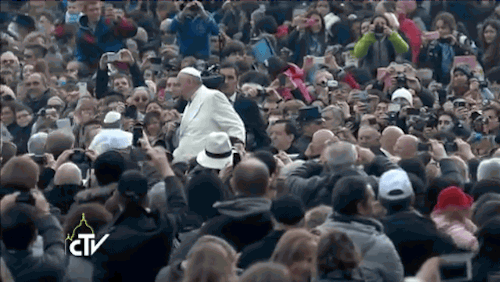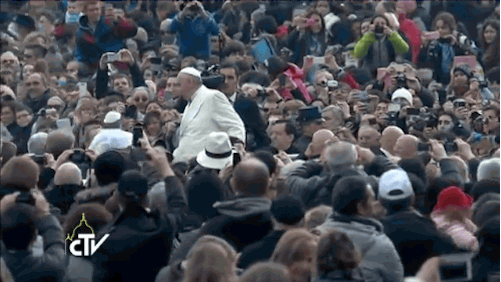 And give the overwhelmed little guy a kiss.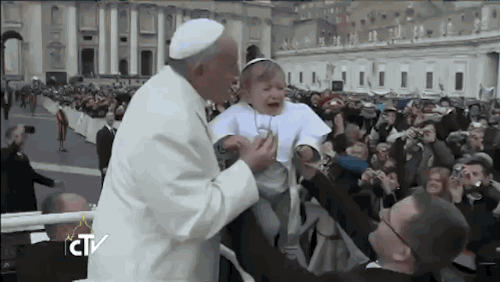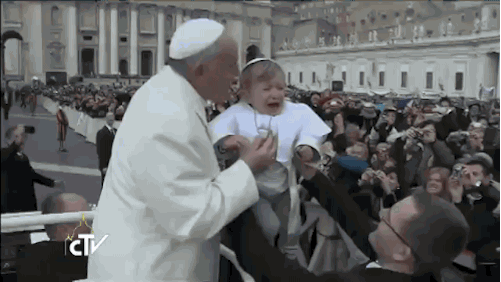 Nineteen month-old Daniele De Sanctis' grandmother made the costume for him, his mother told the Associated Press. "It was a gesture of love toward the Holy Father."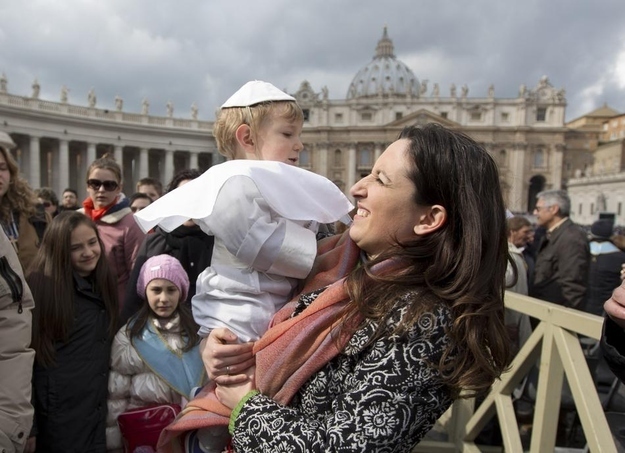 Little Daniele was not the only child dressed up to celebrate Carnival, the festive season leading up to Lent. The pope also blessed a child in a dragon costume...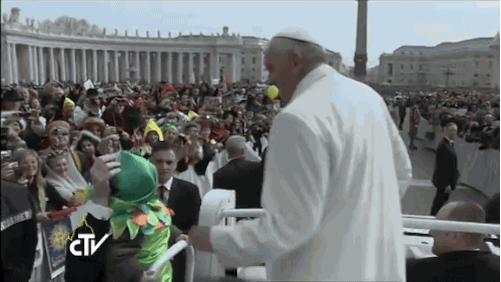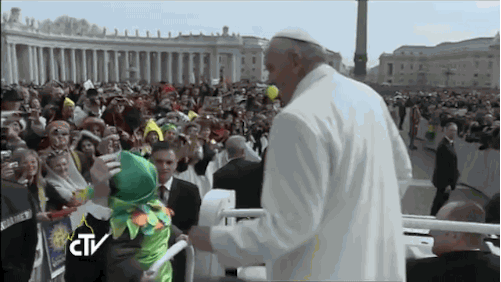 And a tiny Swiss Guard.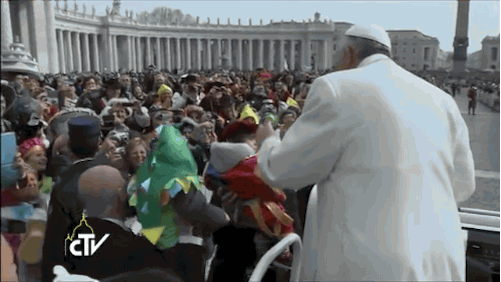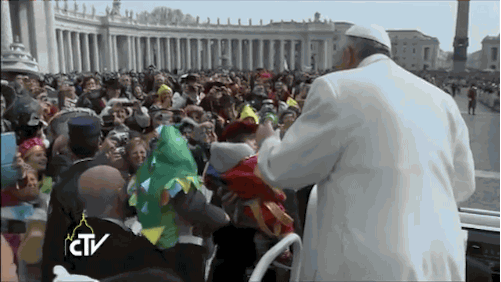 But clearly, the mini-pope was the best costume of the day.