Listen To The Adorable Voicemail Pope Francis Left For Some Nuns
The leader of the Catholic Church called a small community of nuns in Spain to wish them a happy new year.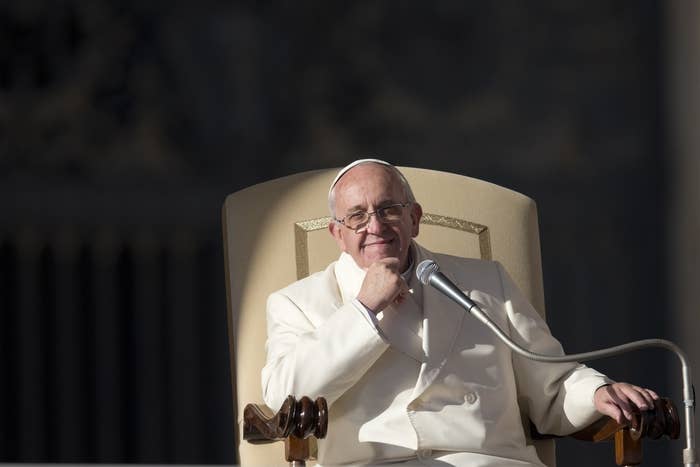 Ever since Pope Francis assumed the papacy, there have been stories about how he enjoys talking on the phone with members of his flock, often surprising those who write to him with a personal phone call. Now evidence of his cold-calling has emerged in the form of a voicemail he left for a small community of nuns in Andalusia, Spain.
On Dec. 31, at 11:45 a.m., the pope called the Carmelite nuns of Lucena and sounded amused when nobody answered the phone. "What are the nuns doing that they can't answer [the phone]?" he joked. "I am Pope Francis, I wish to greet you in this end of the year, I will see if I can call you later. May God bless you!" He called back later that evening and was able to speak to the five women of the community, three of whom are Argentinian.
You can listen to the message (in Spanish) here:
Via abc.es